An Introduction about ARROW's Cultural Values towards Customers
ARROW Group started with sanitary ceramics. After nearly 30 years of intensive cultivation, it has developed into a large home furnishing enterprise integrating multiple categories of products. From bathroom, kitchen, living room, bedroom to balcony space, five space system solutions have been formed. This strategy is based on changes in the individualized and holistic needs of consumers. "What consumers need is a set of overall product solutions, which can not only achieve high-efficiency decoration, but also reflect personalized style.
The product research and development capabilities of home improvement companies are relatively lacking. As far as products are concerned, they may just combine products, but the combination effect cannot fully satisfy consumers. The overall solution launched by ARROW Group first considers the overall unity of product style. For example, our overall space of Sky Realm uses turquoise textured door panels, light gray glass doors, and light luxury metal points to create an overall unified space, making the whole space more three-dimensional. "
Based on products and meeting the real needs of consumers from the overall space, ARROW's big home.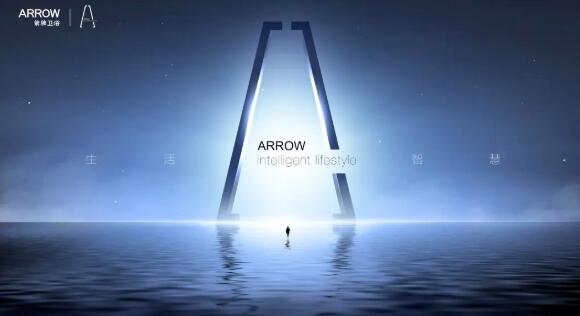 The route relies on a complete product system to meet the various needs of consumers. In ARROW, what consumers buy is not a single product, but a set of solutions that can really solve the "pain point" problem.
The mutual integration and promotion of international sense, humanistic sense and technological sense
In 2020, the brand positioning of ARROW will be upgraded to "Global Smart Home Master", which is a positioning upgrade centered on international sense, technological sense and humanistic sense. Humanities is aimed at consumers, it will shorten the distance between the brand and consumers, pay attention to consumers, care about consumers, and improve consumers' experience with a healthy and comfortable lifestyle. ARROW will make consumers truly feel this kind of humanistic care. The sense of technology also embodies humanistic care and advocates warm technology. At the same time, ARROW must not only do a good job in the domestic market, but also go international.
At present, ARROW products have been exported to more than 60 countries. On the past March 14th, ARROW held an overseas strategy conference in the multi-function hall of the China Pavilion at the Dubai World Expo. Globalization. In a sense, the international sense, humanistic sense and technological sense of ARROW Group are mutually integrated and mutually promoted. Every aspect reflects the strong comprehensive strength of ARROW, and also makes the brand positioning of "Global Smart Home Master" more and more clear.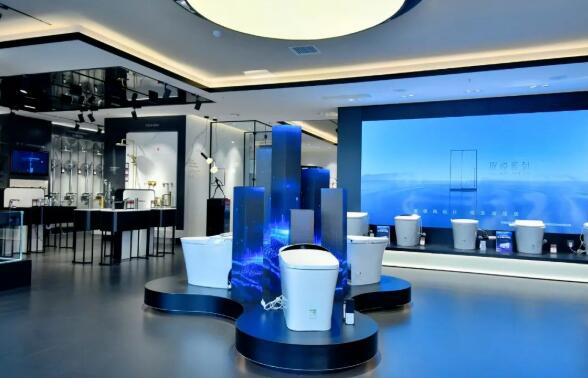 Products, channels, and markets take multiple measures
As a provider of integrated home solutions, ARROW's corporate vision is to become a world-class provider of integrated solutions for smart homes, "We want to provide consumers with more comfortable products, smarter products, and more integrated solutions. This year, ARROW will still expand the layout of home furnishing. For example, the 1,600-square-meter ARROW Experience Center in Hefei, which opened on March 5, integrates multi-space scenes, and consumers can truly experience immersive home life scenes. What you see is what you see. Income."
This year, ARROW plans to continue to penetrate into the sinking market. "Not only do we need to do a good job in the city, but also go deep into the county, so that consumers in every region can see and use ARROW's products in every region. In the future, in terms of channel layout, our service scope will also be more and more extensive. more extensive.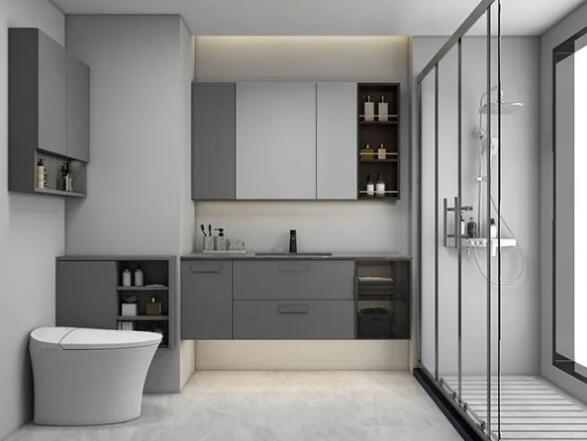 The home furnishing terminal market is full of challenges and uncertainties. How to build up the confidence of dealers has become a major test for brand enterprises. No matter what the market environment is, the key is to be yourself, which is equally applicable to enterprises and dealers.
ARROW continuously improves its service ability and service level for dealers, and provides consumers with overall smart home solutions with products that are more humanistic and technologically conscious. Only by allowing consumers to enjoy more comfortable products can dealers maintain profitability. Only by being good at yourself can it be possible to achieve a win-win situation, and success will come naturally.
Even in the face of fierce market competition, ARROW still maintains a calm attitude and strives to improve service capabilities and service levels. To be the best self and constantly meet the needs of consumers is the principle that ARROW has always adhered to, and it is also the most fundamental reason for the sustainable development of ARROW. Truly user-centered, putting consumers first for comprehensive consideration, relying on a positive upward force, ARROW will go forward bravely, ride the wind and waves, and will definitely obtain excess returns from the market.