Bathroom Business School
On April 23, Hansgrohe China issued a price adjustment notice to its partners, announcing price adjustments from July 1, 2021: Hansgrohe brands will increase by 5% on average and Axor brands by 5% on average. Some products will undergo structural price adjustments.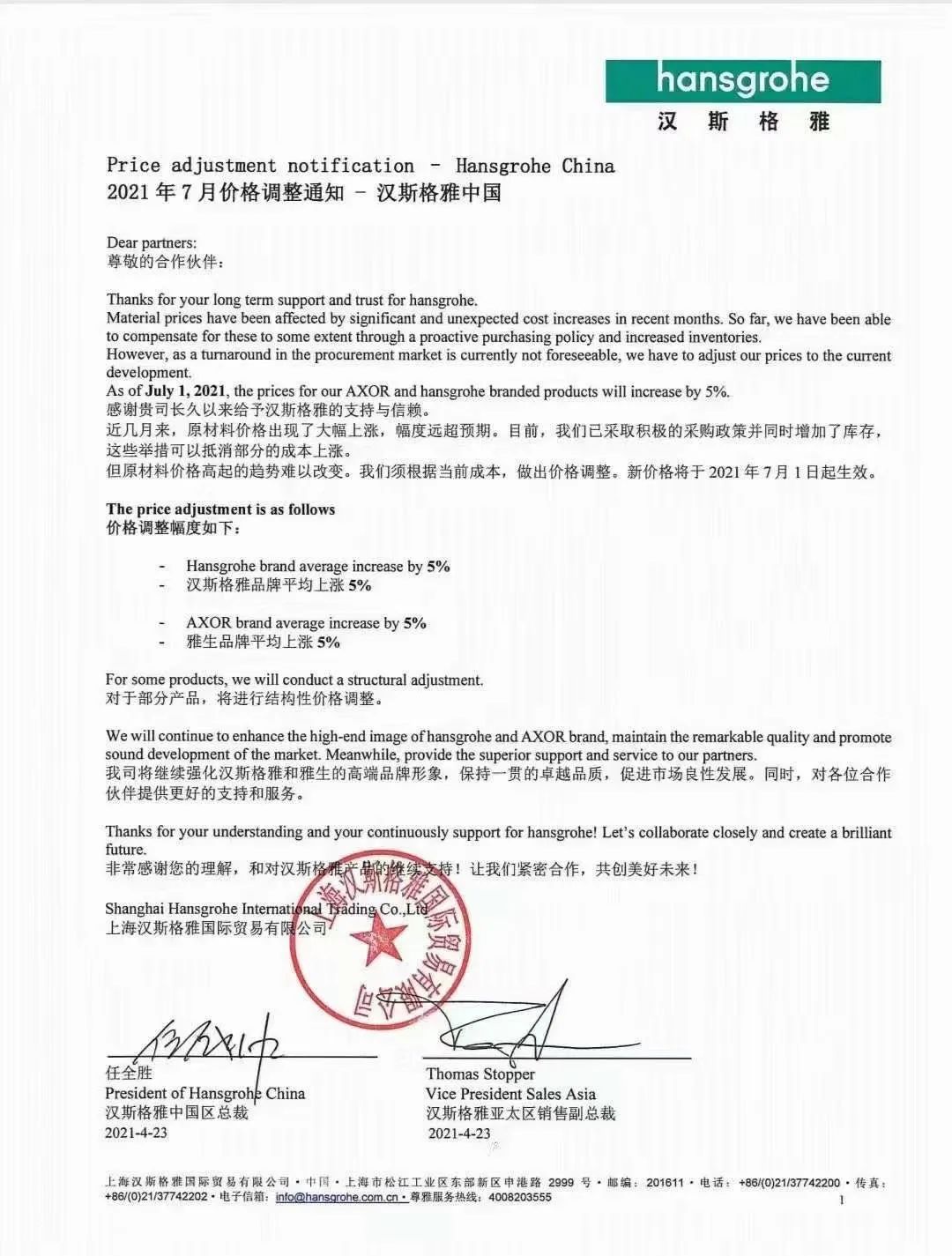 Hansgrohe said that in recent months there has been a significant increase in raw material prices, the magnitude of which far exceeds expectations. At present, Hansgrohe has adopted an aggressive purchasing policy and increased its inventory at the same time to partially offset the cost increases. However, as the trend of high raw material prices is difficult to change, price adjustments need to be made based on current costs. The notice was signed by Hansgrohe China President Ren Quansheng, as well as Hansgrohe Asia Pacific Vice President of Sales Thomas Stopper, and the price increase is clearly a group strategy.
According to Hansgrohe's previously released annual report for 2020, the company achieved sales of 1.074 billion euros (about RMB 8.410 billion) last year, down 1.4% year-on-year. Operating profit of 197 million euros (about RMB 1.543 billion) was achieved, up 9% year-on-year. Among them, Hansgrohe's sales in the Chinese market grew by 7% last year, basically the same as in 2019. The German market grew even more by 12%, but sales in the United States, the United Kingdom and Spain declined.
Copper price exceeds 72,000 yuan per ton, a new high in nearly 10 years
Hansgrohe's main products are faucets, showers, pendants and other hardware sanitary ware, copper is the most important raw material. The price increase reflects the hardware sanitary ware as the main product of the enterprise, has come to have to make price adjustments to offset the cost pressure of the time.
According to public data, on April 27, the domestic copper prices exceeded 72,000 yuan / ton, hitting a new high in the past 10 years. Among them, the Yangtze River spot 1# copper price was quoted at 72,130 yuan/ton, up 2,150 yuan/ton from the previous trading day. Guangdong spot 1# copper price was quoted at 72,090 yuan/ton, up 2,180 yuan/ton.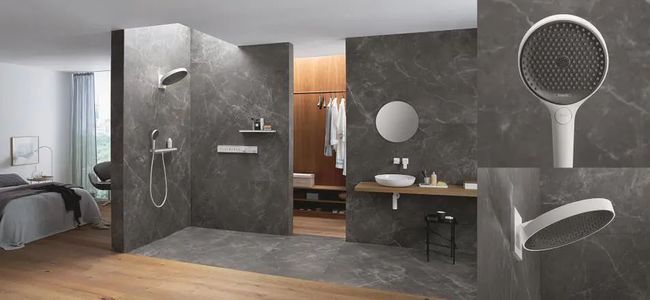 Analysis shows that the background of the recent copper price strength is that the overseas epidemic has worsened again, with the number of new confirmed cases in several countries recording new highs on a daily basis. In particular, India, the country's single-day number of new confirmed cases recently exceeded 300,000, becoming the new hardest hit by the epidemic. The significant increase in the number of confirmed cases reflects that the global situation of prevention and control of the new epidemic remains critical. Some countries are again strengthening their epidemic prevention initiatives to prevent the impact of the third wave of the epidemic, which will have an impact on economic policies, import and export and manufacturing industries.
On the industrial front, domestic downstream demand is in seasonal peak and copper scrap supply and demand are tight. Copper mine supply is expected to pick up, but there is still some speculative theme, which is supportive of copper prices. At the same time, overseas copper ore supply growth is not significant also constitute a strong momentum of copper prices. An agency counted nine large and medium-sized copper mining enterprises in the first quarter copper production, found that the total amount fell 4.6% ringgit, only a slight increase of 0.5% year-on-year. In view of the above factors, copper prices are expected to remain strong for a small period of time in the future.
Raw material prices continue to rise, manufacturing giants intensive price increases
In addition to copper, the recent prices of various raw materials have also ushered in a wave of increases. Among them, the production of hardware and sanitary ware required nickel, its price experienced last Friday after the lower. This week again near the previous high of 127,000 yuan / ton near. April 28 Yangtze River spot 1 # nickel reported 127,350 yuan / ton, up 900 yuan / ton than the previous trading day.
In addition, PVC (polyvinyl chloride), which is widely used in construction materials and industrial products, also saw its price reach a new high in the past 10 years. According to CCTV2 economic information broadcast, the price of PVC rose from about 7,900 yuan/ton in January to about 9,200 yuan/ton in March . It is understood that oil is an important basic raw material for plastic products, including PVC, and the price of plastic is closely related to the price of crude oil. From January to March this year, the dual influence of supply and demand, crude oil prices continued to rise, driving up the price of plastic raw materials. In addition, the overall demand for plastics was positive, which also supported the price.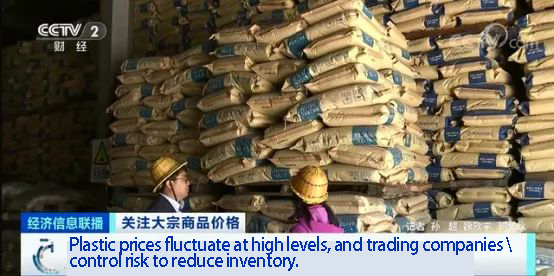 Affected by high prices of raw materials, a number of domestic manufacturing giants have recently announced price increases, Midea, Gree, Chigo, TCL, Grants, etc. have raised the prices of washing machines, air conditioners, refrigerators, TV sets and other products. There are even reports that, due to cost pressures, Coca-Cola will also increase the price of its products recently.
Enterprises can purchase flexibly to reduce the cost pressure
Raw material prices continue to rise, business operating costs have become inevitable, especially copper prices on the bathroom enterprises have brought a great impact. In addition to Hansgrohe, other companies are also the same. For example, according to the 2020 annual report of Huida Sanitary Ware, the company's hardware sanitary ware production costs last year increased by 24.01% over the same period last year, higher than the sanitary ceramics, bathtubs and showers, wall and floor tiles, bathroom furniture and other categories of production cost changes.
In order to reduce operating costs, it is necessary for companies to adopt flexible procurement policies to avoid risks. Hansgrohe mentioned in the price adjustment letter, the company has adopted an aggressive procurement policy and at the same time increase inventory to offset part of the cost increases. The same is true for domestic companies. Huida revealed that the company uses both long-term and temporary procurement. For bulk raw materials, the company has established long-term relationships with key suppliers, agreed long-term prices and centralized procurement of key raw materials to establish strategic reserves. For just-in-time parts, auxiliary materials, packaging materials, etc., according to the specific needs of the comprehensive consideration of price, quality, delivery and other factors real-time procurement.
Jianlin Home also said that the company generally purchases according to the actual orders of products or forecast market demand. It is made by the production management department according to the order demand to put forward the procurement application and handed over to the supply chain management center to implement the procurement. In addition, the supply chain management center will track and analyze the market situation of major raw materials and implement strategic procurement in a timely manner.