In 2021, The Output Value Of The Plumbing And Sanitary Industry Cluster In Jiangmen Shuikou Will Be About 16.3 Billion Yuan. Four More Sanitary Ware Enterprises With More Than 100 Million Yuan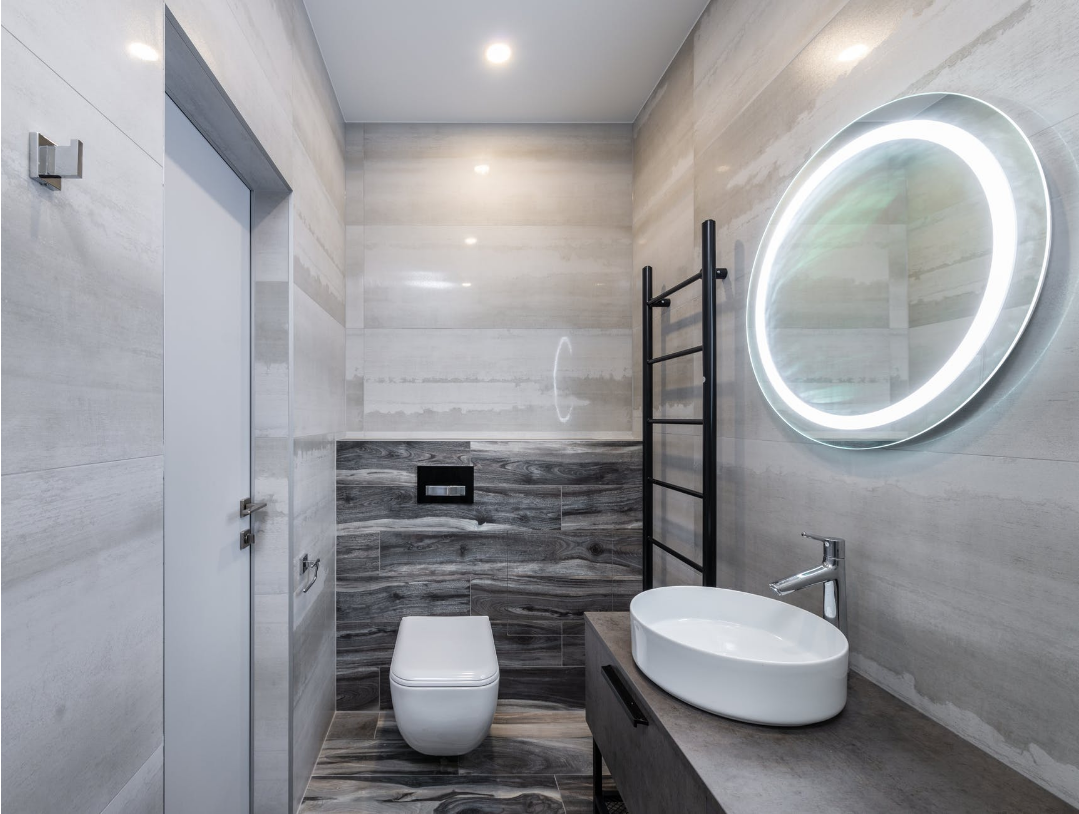 Recently, according to Jiangmen News, in 2021, the output value achieved by the plumbing and sanitary industry cluster in Shuikou Town was about 16.3 billion yuan, an increase of 18.11% year-on-year. Its export value was about 1.534 billion U.S. dollars, an increase of 13.63% year on year. There are 4 more sanitary ware enterprises with an output value of more than 100 million yuan. The volume of enterprises over 100 million has achieved a new round of expansion.
Huayi sanitary ware is the representative of the plumbing and sanitary ware enterprises in Shuikou Town to continuously improve product quality. "In the plumbing and sanitary ware product quality improvement, we have a new breakthrough every year," said Ding Yanfei, a chief quality officer of Guangdong Huayi Sanitary Ware Industrial Co.
When people use the shower, they may have encountered such a situation: when other faucets at home are also opened at the same time, the water from the shower will be hot and cold. In the moment of overheating water temperature, it may also put people scalded. In recent years, the research and development team of Huayi bathroom joined the South China University of Technology and other universities doctor. In their research, they applied shape memory alloy, a heat-sensitive material, to the shower to achieve constant temperature when using and enhance the comfort of using the shower. "Most of our products are exported to Europe. Europeans are more concerned about whether the bathroom products have functions such as anti-scald. In order to meet customer demand, we focus on improving product quality and raising relevant standards. We prove to the world that Made in China is reliable." Ding Yanfei said.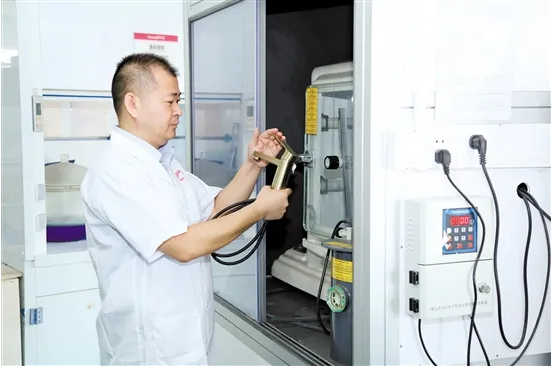 ▲Huayi sanitary ware attaches great importance to scientific and technological research and development
In addition to this, Hanshun Sanitary Ware Industrial Co., Ltd. of Kaiping City has also made a new breakthrough in carrying forward the spirit of craftsmanship: it was awarded the Guangdong Province Specialized Precision and New Small and Medium Enterprises. The company was established in 2009 and is one of the few plumbing and sanitary ware enterprises in Shuikou Town that focus on the production of plastic showers. "We fully develop the craftsmanship in this niche area of plastic shower and make the product to the best. This is the essence of the enterprise." Hanshun Sanitary Ware general manager Huang Feiwu told reporters. At present, the second phase of Hanshun Sanitary Ware's plant is in full swing, and Huang Feiwu is full of expectations for the future development of the enterprise. He said: "The government has released good news to us. Enterprises purchasing over a certain amount of intelligent equipment can get up to 20% subsidy." It is reported that in the past year, Shuikou Town invested special funds to encourage enterprises to focus on intelligent manufacturing, robotic application, green environmental protection and 5G application to accelerate technological innovation, develop towards intelligence and enhance the core competitiveness of the industry.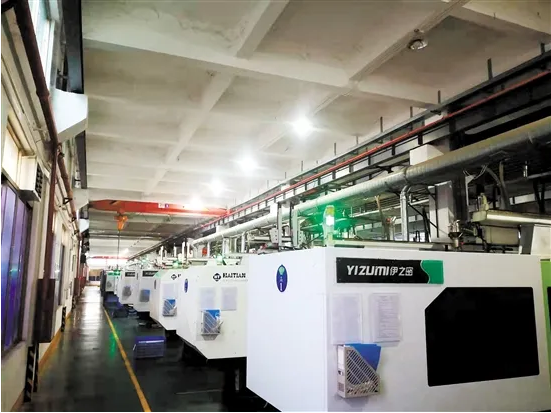 ▲The production workshop of Hanshun Sanitary Ware is standardized and neat
It is understood that in 2021, Shuikou Township strengthened intellectual property publicity and popularization services, and assisted enterprises in the industry to apply for more than 700 product patents to pry product quality improvement with technology.
At the same time, Shuikou Town is also in investment attraction on the precise force. In 2021, the implementation of investment projects is 4, with a total investment of 420 million yuan, including 2 plumbing and sanitary ware-related projects. They actively "go out and come in". The investment projects negotiated with the intention are 4, with a total planned investment of 1.18 billion yuan, all of which are plumbing and sanitary ware related projects. They fully coordinate and promote the construction of 11 key projects in the province, Jiangmen and Kaiping City, among which Lipu sanitary ware, Perth high ware, European standard plumbing equipment and other projects are successfully promoted. They focus on the complementary chain, strong chain, solid chain, extended chain projects. Shuikou town's plumbing and sanitary industry are moving toward the development goal.
In the next step, Shuikou Town will closely focus on the Jiangmen Municipal Committee "1 + 6 + 3" work deployment and Kaiping Municipal Committee "six actions" work requirements, to "strong carrier, heavy investment, excellent environment" as The main line of work, and continue to promote the development of plumbing and sanitary industry clusters, so that this pillar industry provides a constant source of power for the economic and social development of Shuikou Town.