Bathroom Business School
Whether the acquisition or sale, it reflects the degree of integration of the industry is increasing. The pattern of development driven by the previous development dividend without focus or even rough development model is gone.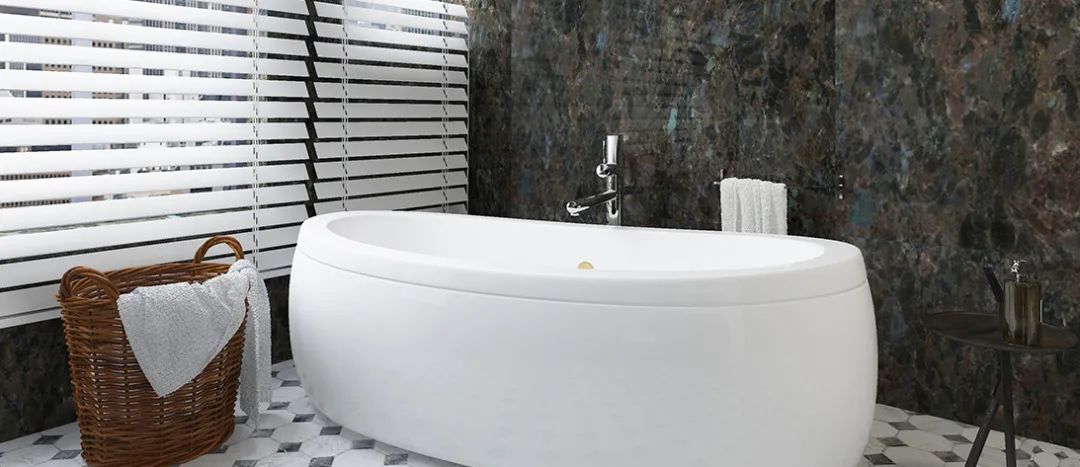 Into March, the bathroom industry reported again two mergers and acquisitions: Hartford Holding Group (Hartford Holding) acquired a shower chassis manufacturer to develop product lines; FM Mattsson Mora acquired two companies at once to expand market share in Europe. Combined with previous reports, more than six mergers and acquisitions have taken place in the foreign bathroom industry since 2021, involving both large and small companies. It can be seen that even in foreign countries, the bathroom industry is becoming more and more concentrated in the industry.
Hartford Holdings Group
Acquisition of a shower chassis manufacturer
Local time on March 5, the British Hartford Holding Group (Hartford Holding) announced that it has completed the acquisition of the British bathroom company Traymate on February 26. The latter is a company specializing in the production and sale of shower sump.
In a statement, Hartford noted that the Traymate brand is extremely low-profile and has expertise and access to suppliers for shower trays. This indicates an "ambitious plan" to drive Traymate's business forward. Hartford also said that Traymate's product line will become more extensive in the future and that the group is already discussing how to add production facilities to Traymate and expand the size of its existing factory.
On the personnel side, Traymate managing director Terry Wilkins will continue in that role, while the brand's founder Steve Rance will serve as a consultant. As part of the merger contract, Hartford has also committed to retaining all of Traymate's employees in their positions.
Commenting on the acquisition, David Mosley, Hartford director and managing director of subsidiary Trojan Baths, said he was delighted to add a new shower tray brand to the group. He looks forward to working with the Traymate team and using their expertise to drive the brand and business forward.
It is understood that this is the third acquisition made by Hartford in recent years, with the company acquiring ThomasCrapper & Co and Mantaleda Bathrooms in 2016 and 2020 respectively. both companies are local luxury bathroom brands in the UK. In addition to the new acquisitions, Hartford's portfolio now includes sub-brands such as TROJAN, BatheEasy and simply-solutions.
FM Mattsson Mora
Acquisition of two bathroom companies at once
According to foreign media on March 1, FM Mattsson Mora Group has completed the acquisition of British bathroom brands Aqualla and Adamsez brands on February 26, the transaction amount is not yet disclosed. As of now, FM Mattsson Mora Group has Aqualla, Adamsez, Mora Armatur, Damixa and Hotbath brands under its umbrella.
Aqualla is known to be located in Northern Ireland. Aqualla acquired the Adamsez brand in June 2020, which has a history dating back to 1880 and is known for its luxury bathtubs.
Following the acquisition, Aqualla will operate as an independent division of FM Mattsson Mora Group and will be supported by the group. for its part, Aqualla said the acquisition will enable it to bring new and innovative products to market and share the group's in-house design and production capabilities. This will open up new opportunities for the brand, such as the ability to export its products to Northern Europe and throughout Europe.
Commenting on the acquisition, Frederik Skarp, CEO of FM Mattsson Mora Group, said it was a "historic step", stressing that the acquisition of Aqualla will give the group a presence in the UK and Irish markets. The product line can also be expanded beyond hardware faucets.
According to FM Mattsson Mora Group's report last year, the company had more than 500 employees as of December 2019. Combined sales in Sweden, Norway, Denmark, Finland, Germany, Italy and the Benelux countries exceeded £119 million (about RMB 1.075 billion).
Global bathroom industry accelerated consolidation
Since the beginning of 2021, a number of foreign acquisitions involving sanitary ware companies, most concentrated in January. That month, Roca has acquired part of Royo Group and a bathroom factory in Brazil. Flair Showers, an Irish shower room company, acquired Majestic, a peer company based in Essex, and Bemis, a toilet seat manufacturer, acquired Bio Bidet, a smart toilet company.
There are acquisitions and sales, and the industry has been rumored that Kohler intends to sell its brand Jacob Delafon. At present, there are reports that French small and medium-sized enterprises Kramer (Kramer) expressed interest in taking over the Arbor Danfeng. It is reported that a local industry association has suggested that Kohler will sell Arbor Danone by the end of June 2021.
In addition, it was also reported in March that Franke Holding AG had announced that it had reached an agreement to divest its Franke Water Systems AG. The transaction is still subject to the approval of the relevant antitrust authorities and is expected to be completed in the first half of 2021.
Looking back at the industry's trajectory over the past few years, mergers and acquisitions are one of the main ways of corporate development, with many companies strengthening their global presence through mergers and acquisitions. On the other hand, divesting secondary businesses and focusing on the main business is also a way for companies to get stronger and bigger, and some of them have become hidden champions in the industry by virtue of their dedicated management in niche areas. However, both acquisitions and sales reflect the increasing degree of consolidation in the industry. Previously driven by the development dividend without focus or even rough development model is gone.