On July 10, 2021, the China Building Decoration Association and China Ceramics Network jointly (online) unveiled. The 2021 "Top Ten Brands of Building and Sanitary Ceramics·Top Ten Brands of Sanitary Ware" are: Brilliant Sanitary Ware, Hengtong Sanitary Ware, Four-dimensional Sanitary Ware , Langjing bathroom, Fandu bathroom, Huida bathroom, TOTO bathroom, Hengjie bathroom, Jiumu kitchen and bathroom, Kohler bathroom. (The above rankings are not divided into front and back)
HHSN
Fujian Brilliant Kitchen & Bath Co., Ltd. (referred to as Brilliant Kitchen & Bath), located in Nan'an City, Quanzhou, Fujian Province, opposite the treasure island of Taiwan, the hometown of the national hero Zheng Chenggong, is an industrial company integrating R&D, production and sales. Operating various types of faucets, sanitary ceramics, bathroom cabinets, shower rooms, hardware pendants, showers, smart drying racks, water purifiers, kitchen and bathroom appliances, smart home appliances, and other integrated kitchen and bathroom products.
HTOSN
Fujian Nan'an Hengtong Sanitary Ware Co., Ltd. is a developing enterprise with an annual output value of more than 100 million yuan. For many years, the factory has been adhering to the concept of excellent quality and quality first. It is determined to innovate, keep making progress, and adhere to the high-end sanitary ware of "brand management" the road.
In 2004, the company's hardware and software facilities reached the domestic advanced standards in the same industry. Passed the ISO9001 international quality system certification in one fell swoop, and won the honorary title of the first domestic top ten sanitary fittings enterprises in 2005. Through the continuous efforts and deepening management of all the company's staff, the company's brand awareness has been greatly improved. In 2006, it was rated as a "3.15" reliable consumer unit in the international "3.15" anti-counterfeiting activity;
in 2006, the company integrated the overall kitchen and bathroom resources, and comprehensively built the overall kitchen and bathroom brand route; passed the ministry-issued "water-saving certification"; in 2010, The company has passed the certification of China's well-known trademarks, and has joined hands with the famous host of Hunan Satellite TV and the famous domestic fashion show…
Swell
Qingguozhisiwei Sanitary Ware Co., Ltd. is located in Youxi Town, Jiangjin District, Chongqing City, on the beautiful coast of the Yangtze River. It was established in 2015 after a mixed system reform. Its predecessor was the fifth state-owned building materials factory established in 1952. The company is a large-scale comprehensive manufacturing enterprise focusing on R&D, production, sales and service of overall sanitary products.
Today's Siwei has an annual production capacity of 2.2 million pieces of medium and high-grade sanitary ceramics, 600,000 pieces of hardware faucets, 100,000 sets of bathroom cabinets, 30,000 bathtubs, and 20,000 sets of shower equipment. It is the first in western China. , Ranks among the best in the country, and is also one of the most powerful companies in China's sanitary ware industry.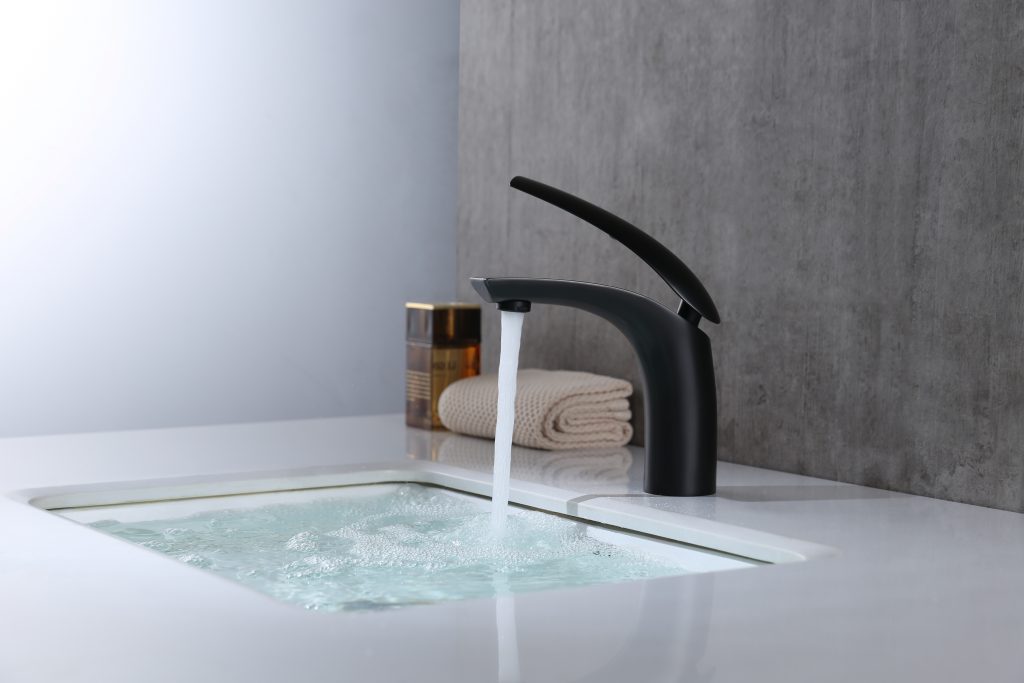 SSWW
Langjing Sanitary Ware was founded in 1994 and is a leading brand with both strength and influence in China's sanitary ware industry. For 26 years, Langjing Sanitary Ware has always adhered to the brand mission of "One World, One Langjing", believes in quality aesthetics, strictly grasps product details, and focuses on overall bathroom product development, production, sales and service. So far, Langjing Sanitary Ware has made outstanding achievements in the five categories of smart toilets, hardware showers, bathroom cabinets, bathtubs and shower rooms, and continues to create a new level of comfort for the bathroom life of global families
SPACE
Founded in 2008, Fandu Quanwei Customization is a high-end full health space customization enterprise integrating innovative research and development, professional production, high-end design, and environmental protection quality. Relying on design innovation to gain market competitive advantage and the driving force for sustainable development, its products are favored by high-end consumer groups.
In August 2020, the Guangdong Zhongshan production base, which is under construction with a huge amount of money, will have a construction area of 160,000 square meters. The project will mainly build a fully automatic integrated intelligent manufacturing production line for household sanitary products. By then, the annual output will exceed 100,000 sets. In addition, after years of steady development, Fandu Quanwei Customization has won high-gold awards such as "Kapok China Design Award-Product Design Award", "Kapok China Design Award-Supreme Award", "China Design Material Selection Service Provider" and other high-gold awards Honor and become one of the most concerned companies in the industry.
HUIDA
Huida Sanitary Ware was founded in 1982 and developed into one of the largest and oldest sanitary and household products companies in China in 32 years. It provides the public with nearly 10 million pieces of sanitary and household products each year, including ceramic sanitary ware, bathroom furniture, and wall tiles. , Hardware faucets and accessories, cabinets, wooden doors and other fields, were used in the 2008 Beijing Olympic Games, 2010 Shanghai World Expo and many five-star hotels. Huida established two design and development centers and one post-doctoral workstation in Beijing and Shanghai. On February 3, 2012, the Ministry of Housing and Urban-Rural Development officially approved Huida as a national housing industrialization base. In 2013, the five ministries and commissions of the National Development and Reform Commission, the Ministry of Science and Technology, the Ministry of Finance, the General Administration of Customs, and the State Administration of Taxation were recognized as "Nationally Recognized Enterprises" Technology Center".
Huida firmly believes that the quality of home life is an important element of the progress of human civilization. Therefore, we use every product to convey the praise of life, establish a century-old industry, and benefit the world.
TOTO
Toto is a manufacturer that produces and sells sanitary ware, sanitary ware and related equipment for civil and commercial facilities. Pursuing high quality and high technological level, so that users can enjoy a sanitary, healthy and comfortable life is the company's consistent goal.
Dongtao Company is committed to protecting precious water resources, creating and maintaining a comfortable living environment, developing sanitary equipment products with integrated combined structure, continuously enhancing its product strength, and opening up new market space.
Toto Co., Ltd. applies the "combination of water and electronics" process technology and other related technologies to create top-notch Toto products. So TOTO's products are famous for their excellent functions and extremely high reliability. And Toto's product series based on the "combination of water and electronics" is recognized as the No. 1 in the industry.
HEGII
Founded in 1998, Hengjie Sanitary Ware is a large-scale comprehensive enterprise focusing on the research and development, production, sales and service of overall bathroom products. It is committed to creating a better quality life for consumers with technology. A number of awards including major sanitary ware brands.
Hengjie Sanitary Ware keeps innovating. It currently holds more than 300 sanitary patents and has a full-category R&D center of more than 4,000 square meters of sanitary ware. It relies on its own intelligent products, ceramic sanitary ware, bathroom cabinets, hardware faucets, shower rooms distributed in Shenzhen, Foshan and other places. The five major production bases, including bathtubs and bathtubs, use industry-leading technology and refined manufacturing processes to create high-quality products.
At the same time, with more than 2,000 service outlets all over the country, Hengjie Sanitary Ware has opened a "1350 life for you" sunshine service channel, and provides consumers with a full range of services based on the concept of "providing customers with services beyond expectations".
JOMOO
Jiumu Kitchen & Bath Co., Ltd. was established in 1990. It has long focused on the research and development and production of kitchen and bathroom and supporting products. It is a company with sanitary ceramics, smart kitchen and bathroom, integral bathroom, kitchen and bathroom furniture, hardware faucet, and kitchen and bathroom hardware as the main business. Of large-scale kitchen and bathroom enterprises, recognized as "national high-tech enterprises"
The powerful R&D system guarantees the continuous innovation of the Jiumu kitchen and bathroom group. The Jiumu Kitchen and Bath Group Testing Center is the first testing center in the industry that has passed the qualification accreditation of the China National Accreditation Service for Qualified Assessment (CNAS) and the Canadian CSA Laboratory.
It is one of the most prestigious testing and testing institutions in the country. As of 2010, the group has nearly 400 technical patents. While promoting its own brand building, the Jiu Mu kitchen and bathroom group also actively participates in the drafting and formulation of industry standards and national standards such as "Temperature Control Faucet", "Environmental Labeling Product Skill Request-Faucet" and other industry standards and national standards to help our public national sanitary ware. Industrial Development.
KOHLER
Kohler Corporation was founded in 1873 and is headquartered in Wisconsin. It is one of the oldest and largest family businesses in the United States. Kohler is a global leader in kitchen and bathroom products, engines and power generation systems, furniture, home decoration, hotel services, and first-class golf clubs.
As early as the 1930s, Kohler products had a deep relationship with China. Many famous buildings in Shanghai, such as Shanghai's Jinjiang Hotel and Daguangming Cinema, used Kohler sanitary ware. Kohler's China office was established in Hong Kong in 1995, and since then Kohler has officially entered the Chinese market. In 1999, Kohler set up its China headquarters in Shanghai, and successively set up offices in Beijing, Shanghai, Guangzhou, Chengdu, Wuhan, Hangzhou, Nanjing, and Shenzhen. So far, Kohler has more than 500 conventional exhibition halls and more than a dozen flagship stores in 10 factories in China.
12 years manufacturing experience, 60 series product, CUPC, TISI ,BSCI and ISO9001 certificated, one hour reach jiangmen port, this is how we keep good quality and competitive prices for global valued customers.

Our company is always right here providing the best service to you.
Any faucet and bathroom accessories inquiry, please let us know.
Email: info@vigafaucet.com