Bathroom Business School
Recently, 2021 German Design Award (German Design Award) announced the full list of winners. Affected by the epidemic, the award ceremony of this year's German Design Award was cancelled, and only all the winning products (works) were listed on the official website. This year, more than 50 bathroom products won the German Design Award, Jomoo, Ideal Sanitary Ware, Hansgrohe, Lixil, Grohe, HANSA, HEWI, Kermi and other well-known domestic and foreign companies have products won.
Award-winning product: ICONIC Collection
Award-winning company: Jomoo
Jomoo technology wind bathroom space. It integrates the concept of IoT intelligence into the overall design of the bathroom and integrates voice recognition control system. Several of its products can be controlled by gesture or voice. The shower toilet can automatically recognize the user, automatically flip the lid, flush and disinfect. The UV module in the shower mirror can disinfect and dry towels.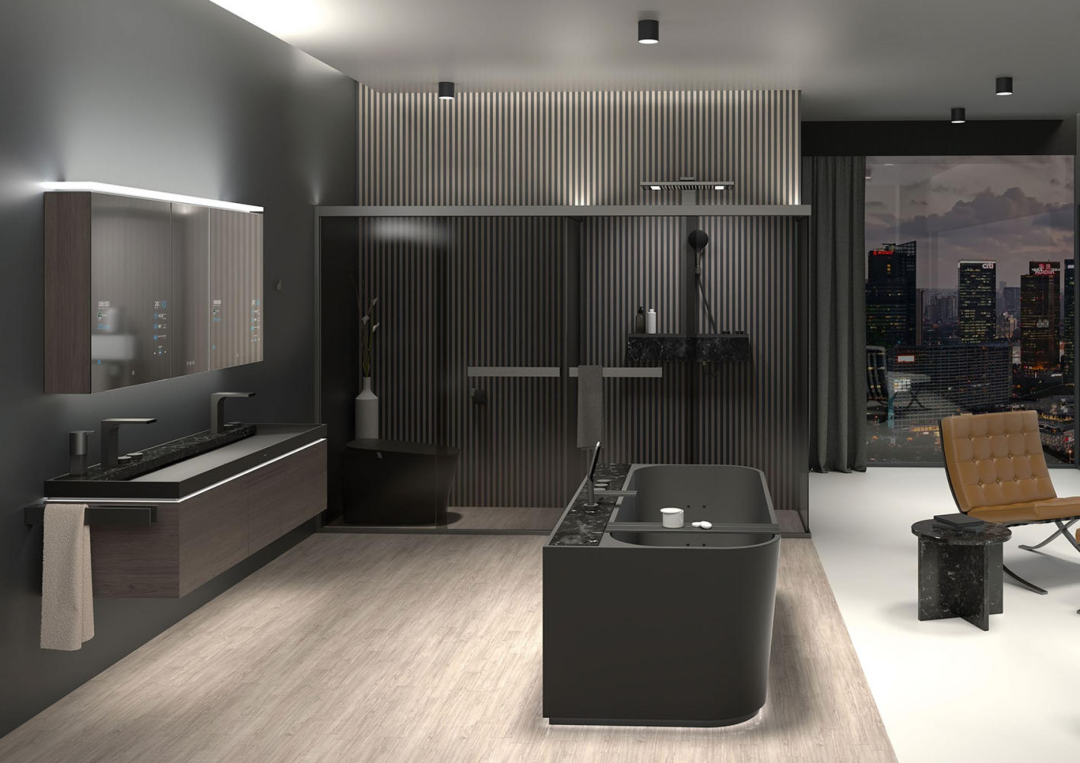 SIGNATURE Collection
Jomoo
It has a modular structure. It can be flexibly configured according to customer needs. The combination of clean lines and quality materials creates a modern look for the bathroom.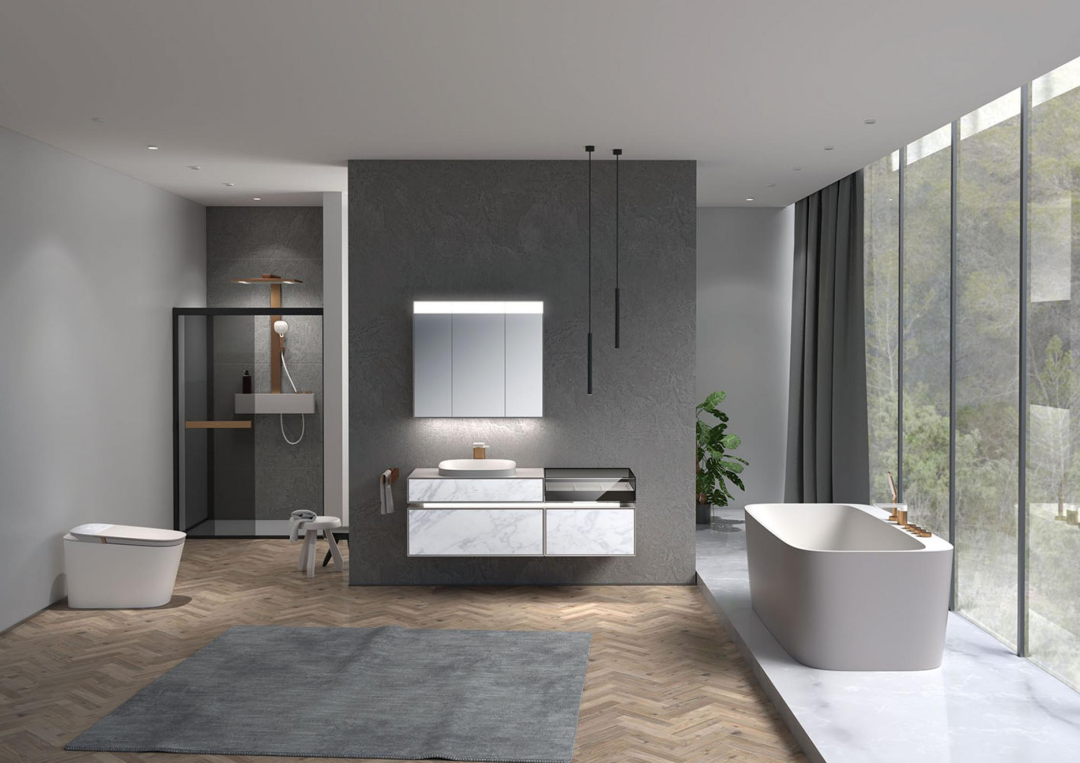 VOYAGE Collection
Jomoo
Jomoo is an integral bathroom collection developed specifically for hotels, with several products in the series available in different sizes and specifications.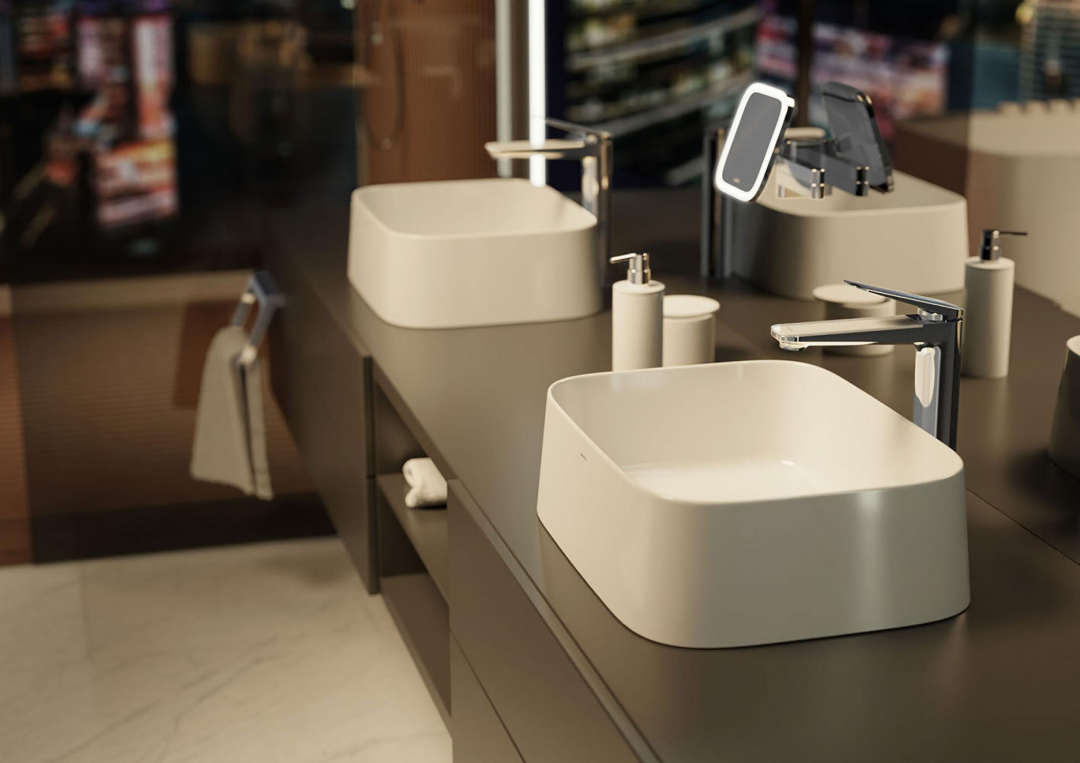 LavaPura
Hansgrohe
Hansgrohe and Phoenix Design have created a smart toilet. It uses the simple and elegant design language of Bauhaus to return to the true and pure cleanliness and comfort.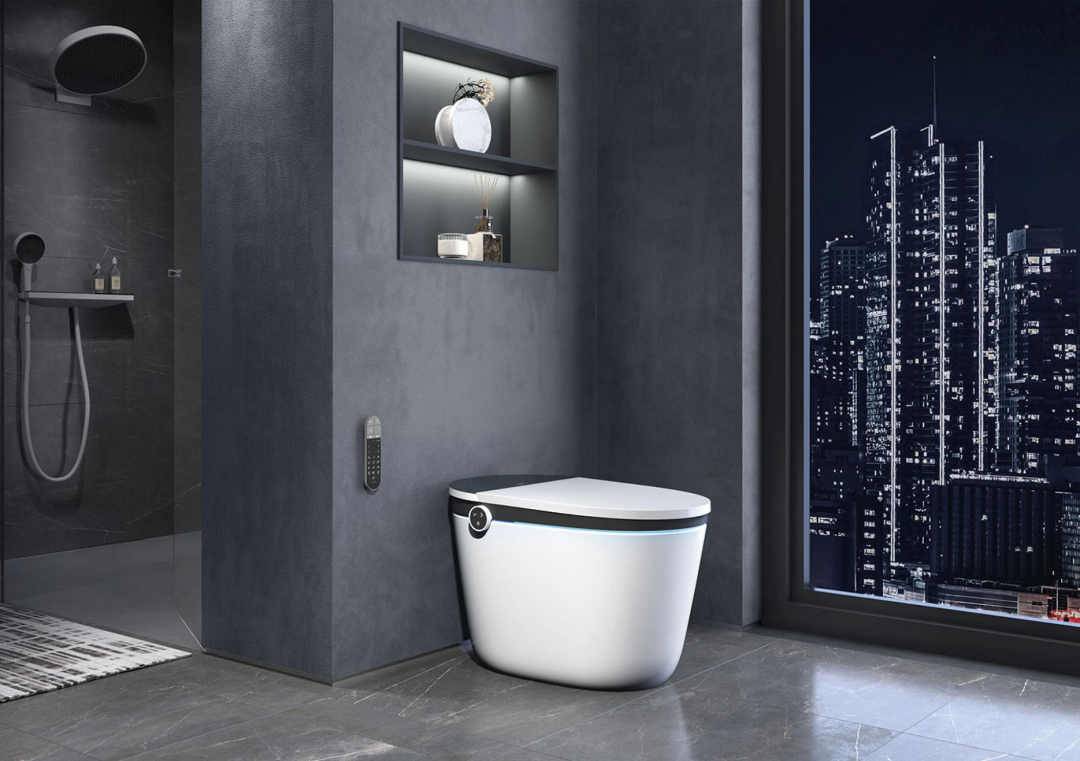 FinishPlus
Hansgrohe
Available in matte white and matte black, it creates an elegant and modern atmosphere for the bathroom.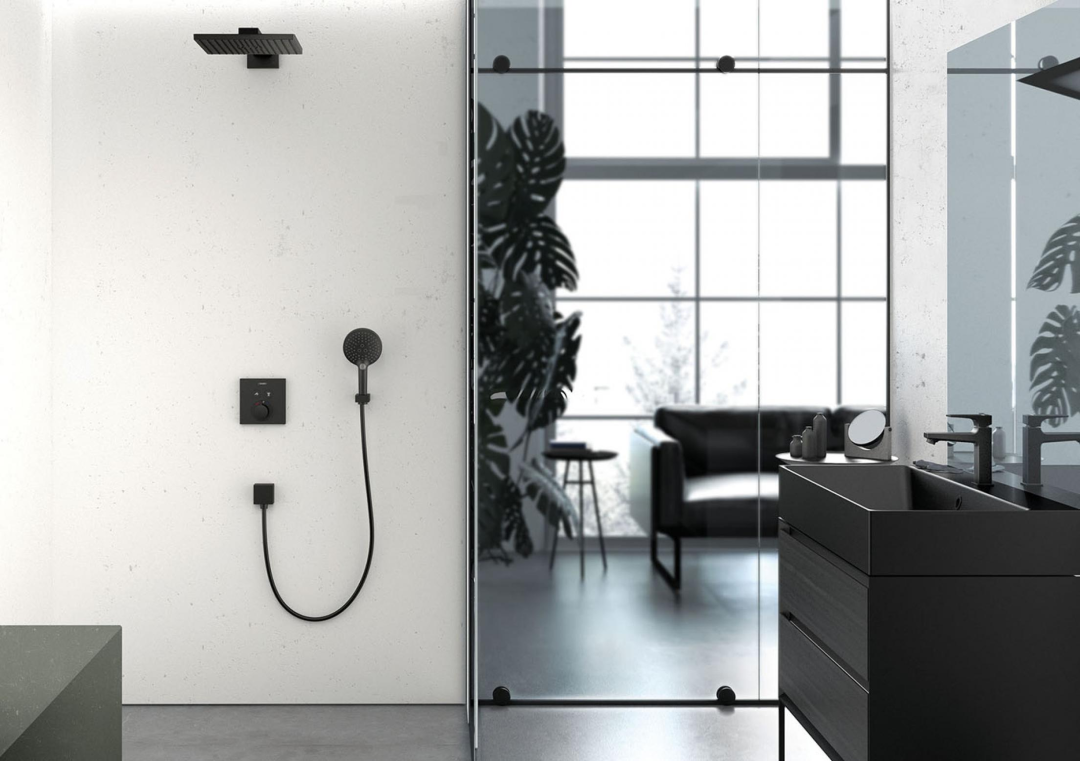 RainPad
Hansgrohe
combines the functionality of a shower in a stylish control panel that is both clear and simple to use. It allows the selection of different spray types by means of illuminated icons on the glass surface.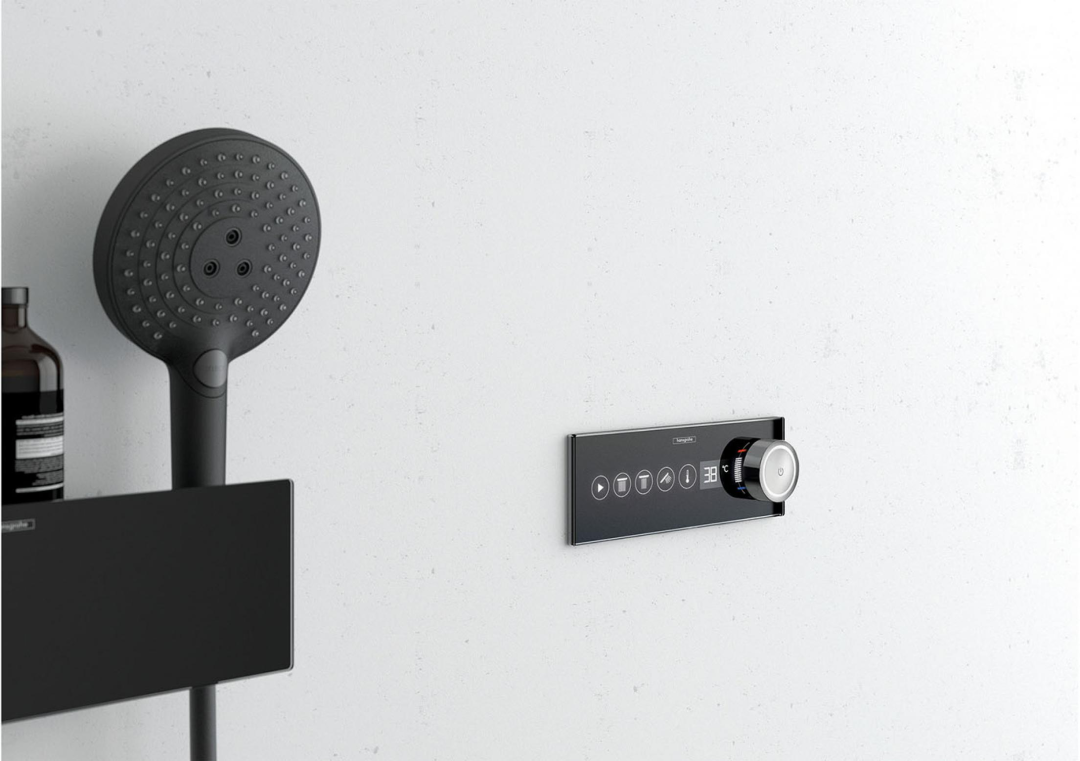 RainButton
Hansgrohe
A shower button that can be placed anywhere. It allows you to select the type of spray as well as fine manipulation of temperature and volume.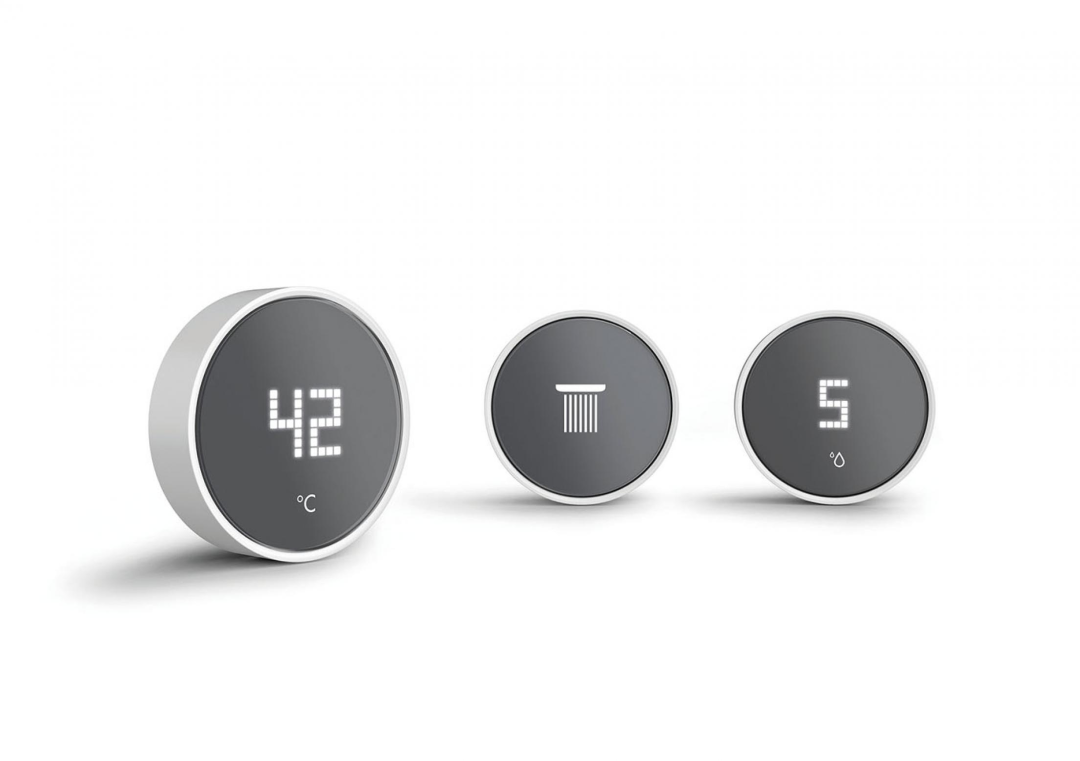 Shower Integrated Toilet Remote Controller
Lixil
Smart toilet operator panel for public toilets, with icons designed for global universality.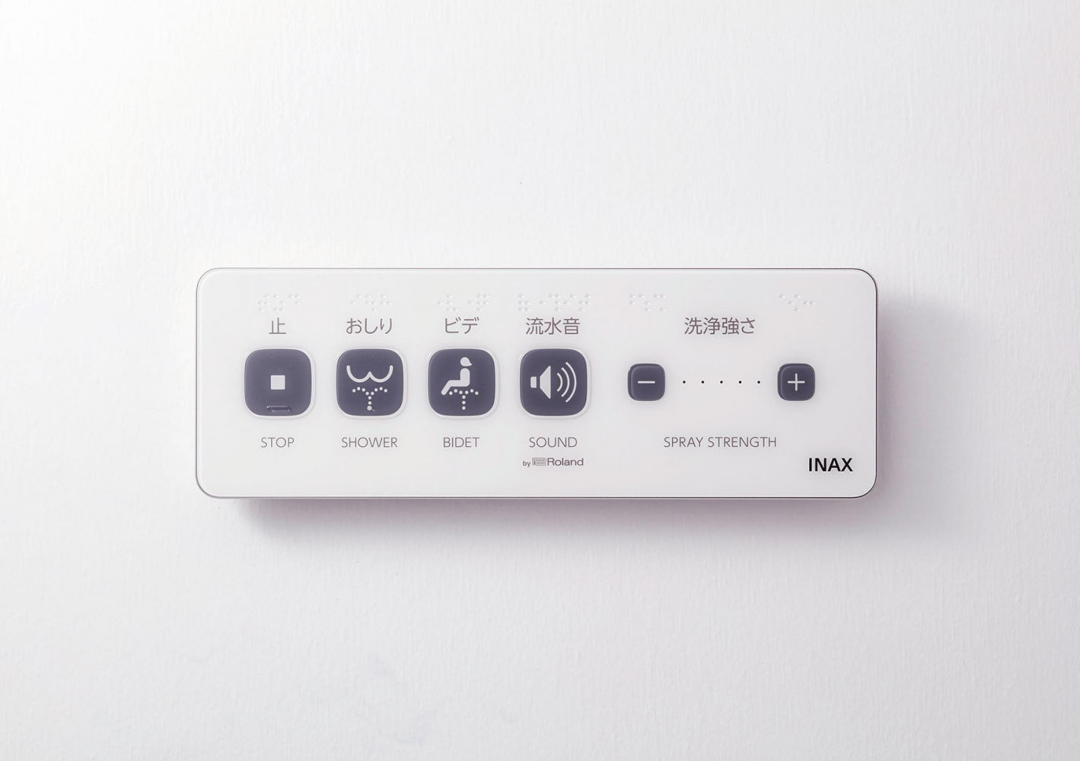 Resilience Toilet (In Consideration of Disasters)
Lixil
A public toilet that can be used in special situations such as disasters, helping to prevent illnesses and reduce environmental stress.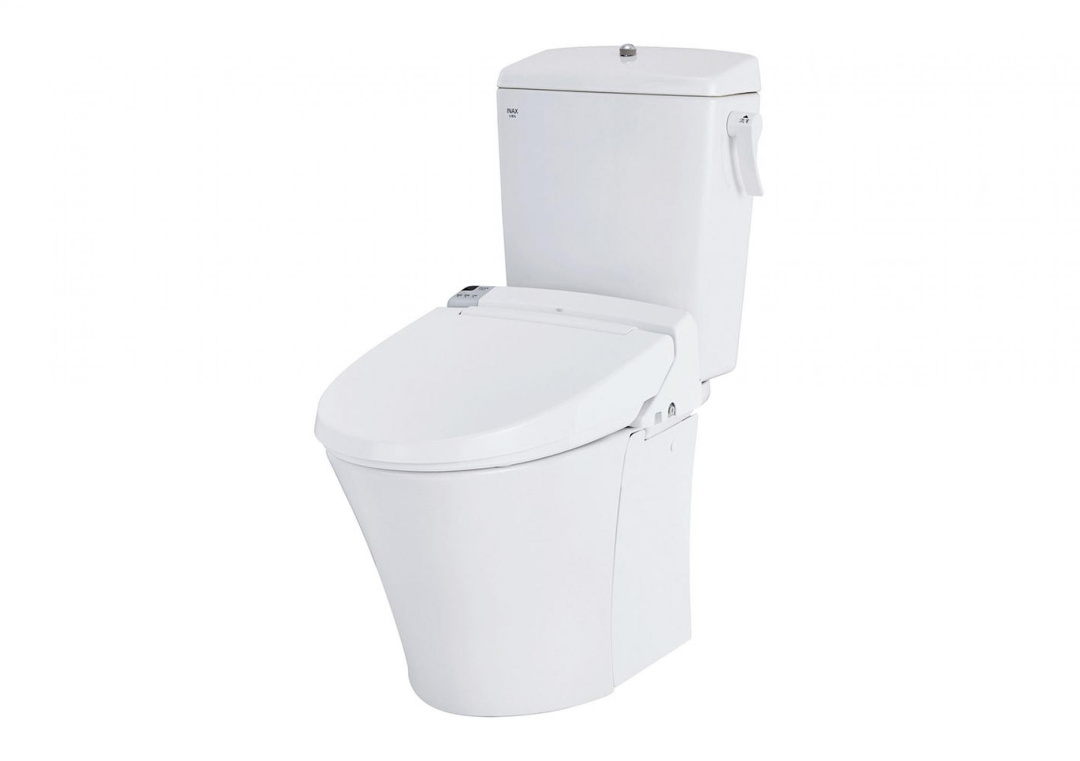 GROHE Rainshower 310 SmartConnect
Grohe
The overhead spray is controlled by a battery-powered remote control and has three types of water discharge. It can be easily installed on existing shower columns.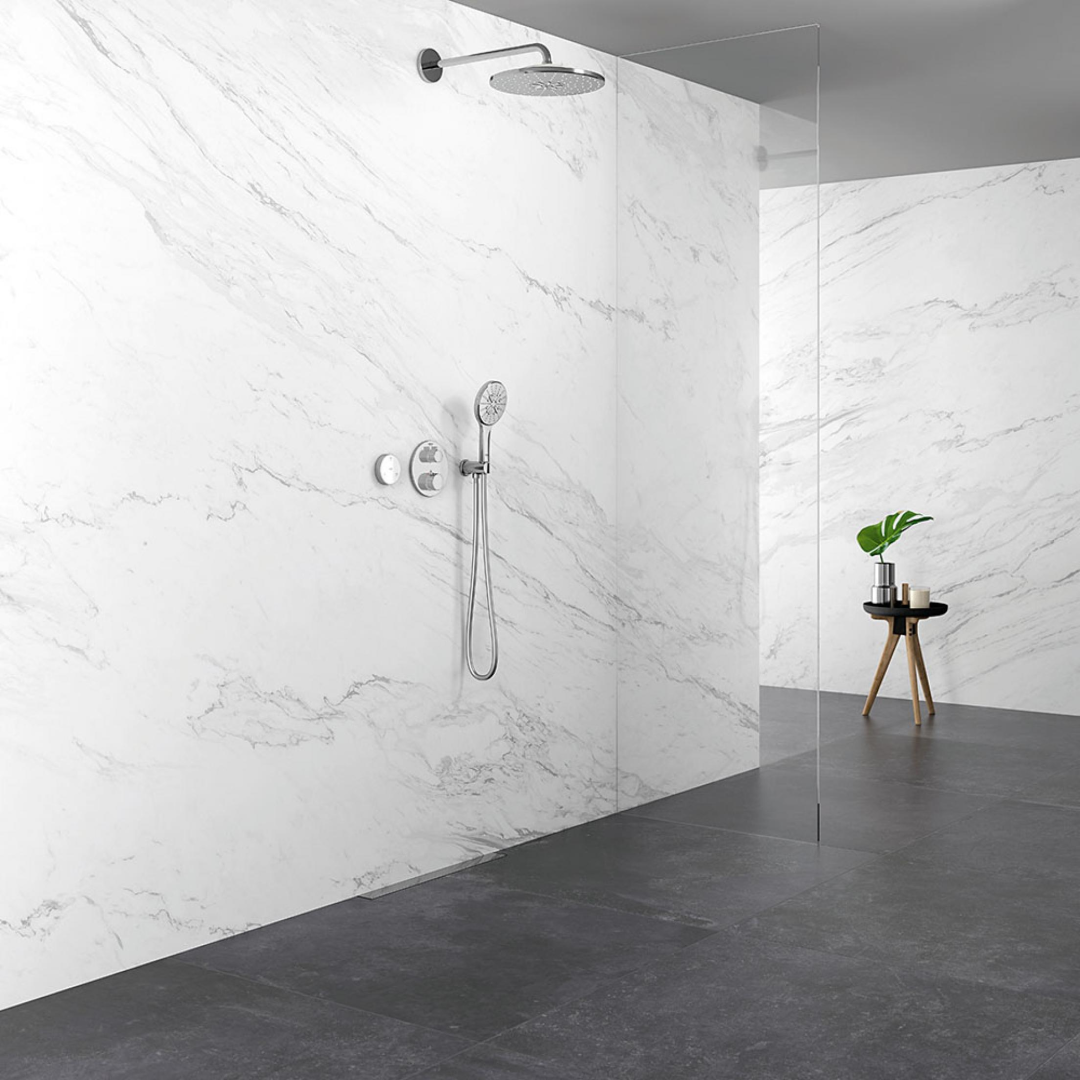 GROHE Essence Ceramics
Grohe
It includes three sizes of basins and can also be paired with floor or wall mounted toilets. All products in this series feature the same flexible lines as the Essence bathtub.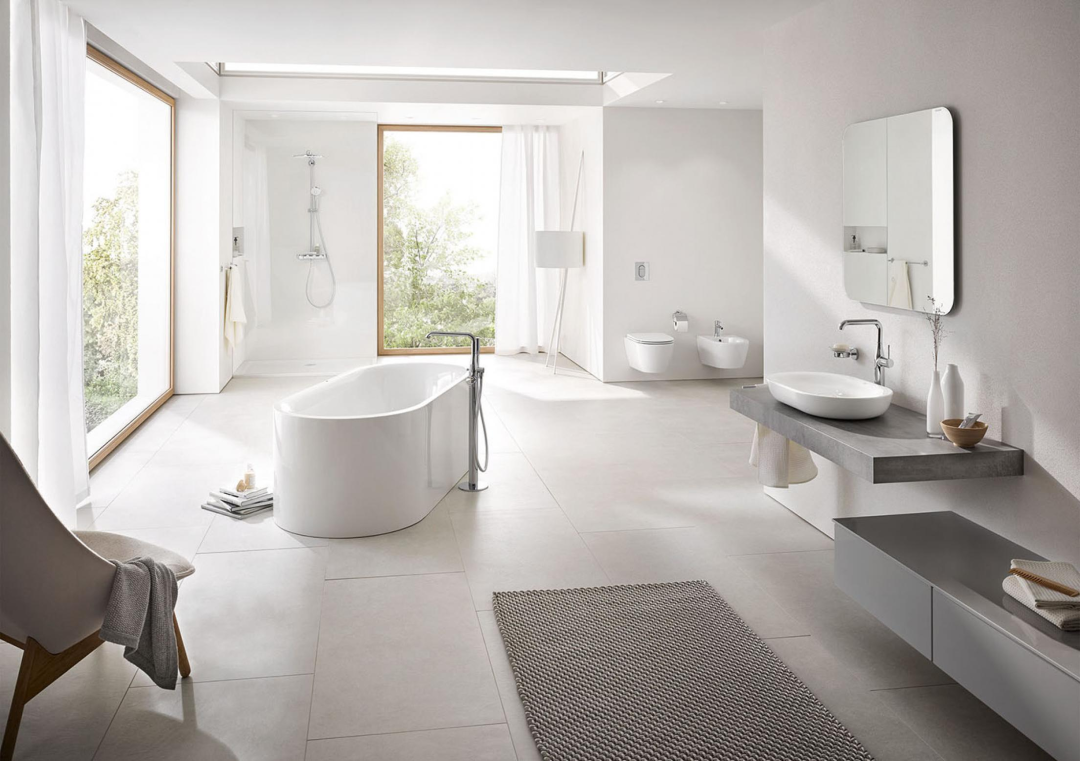 GROHE Sensia Arena Remote Control
Grohe
The slim, rounded design guarantees a handy feel on which all operations of the Sensia Arena smart toilet can be performed.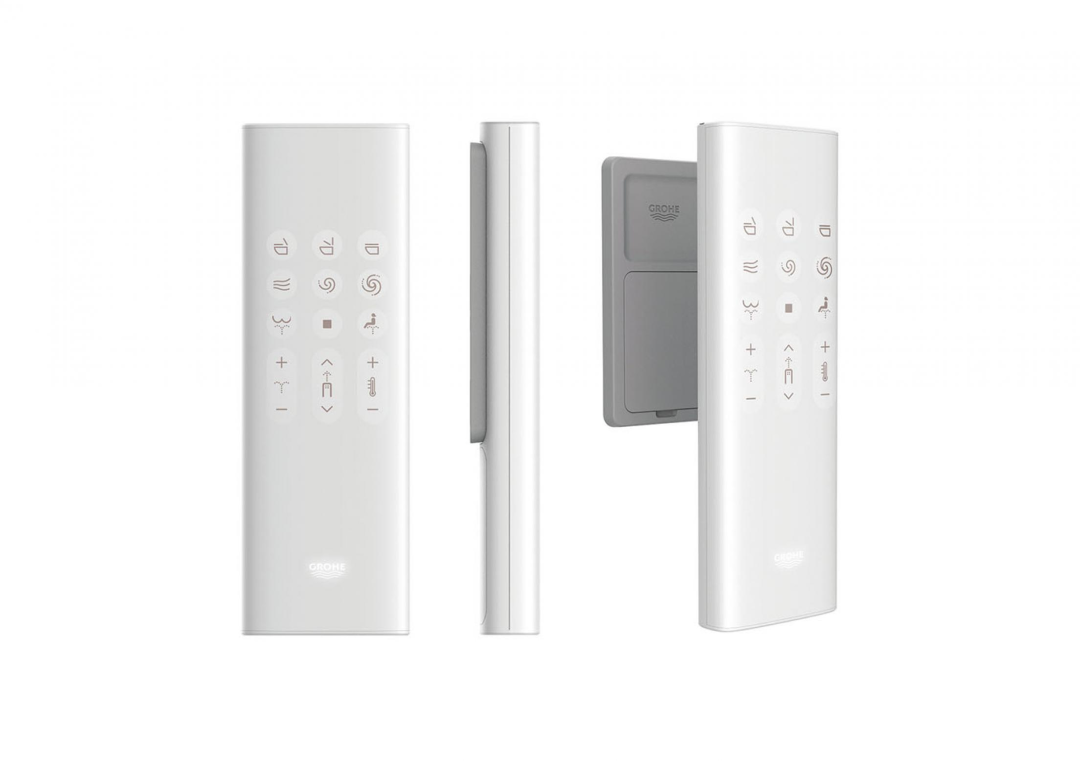 GROHE Rapid SLX
Grohe
Grohe wall drain system with plug-and-play power and water supply. It allows easy installation of the Sensia Arena Smart Toilet by Grohe.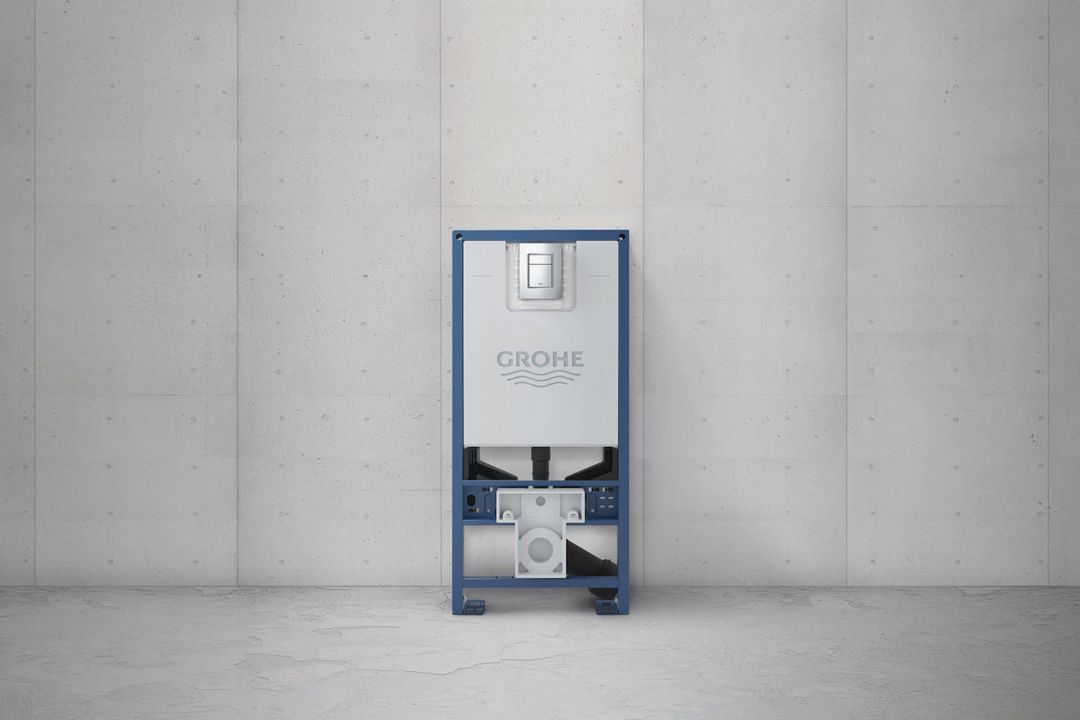 HANSAACTIVEJET Digital
HANSA
Smart shower with LED display on the back. It allows you to visualize the temperature, flow rate and other working status of the shower.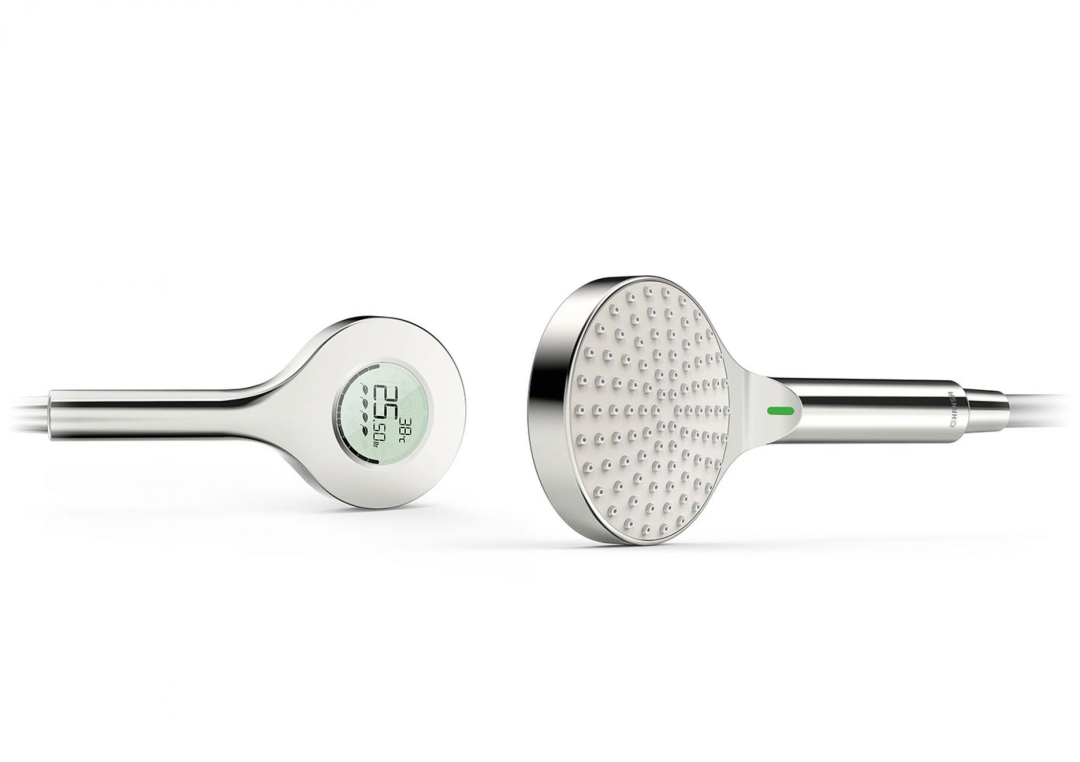 SX | AX Serie| Shower Enclosure
Blue Bathroom (Ideal Bathroom)
The slim profile and contours of the shower enclosure provide a high degree of transparency and allow for trouble-free use.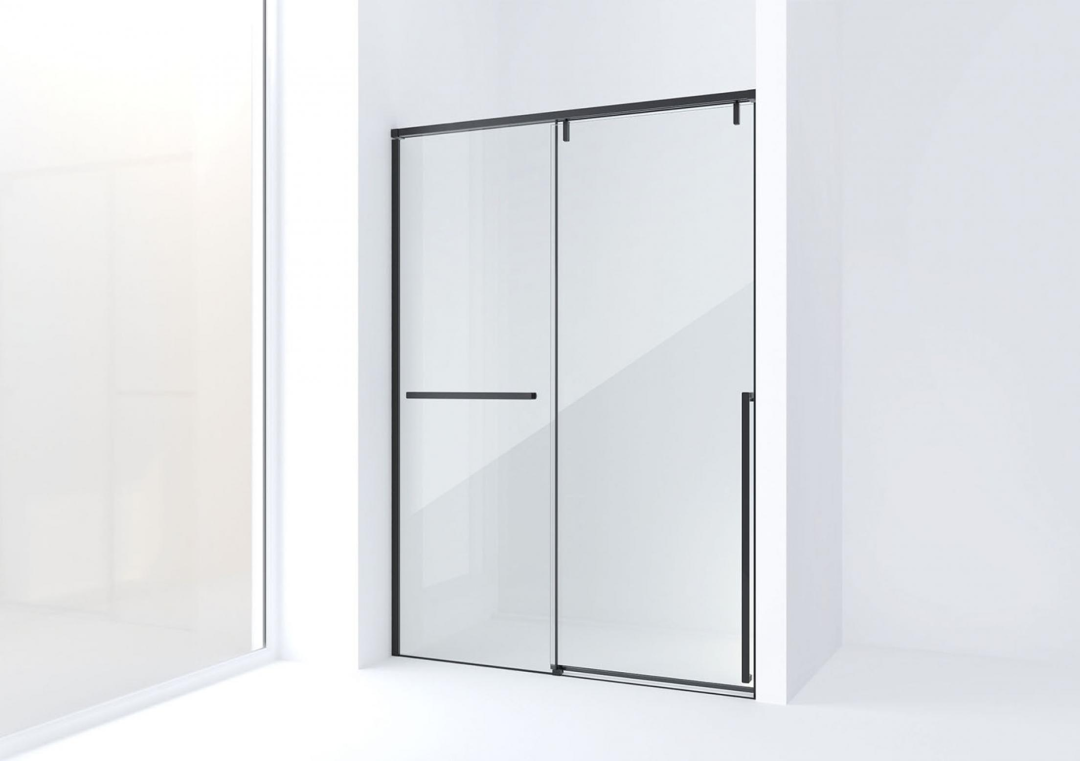 BX Series | Shower Enclosure
Blue Bathroom (Ideal Bathroom)
Featuring a comfortable and smooth sliding mechanism, it also uses a smart card snap release system. The door can be easily removed for cleaning.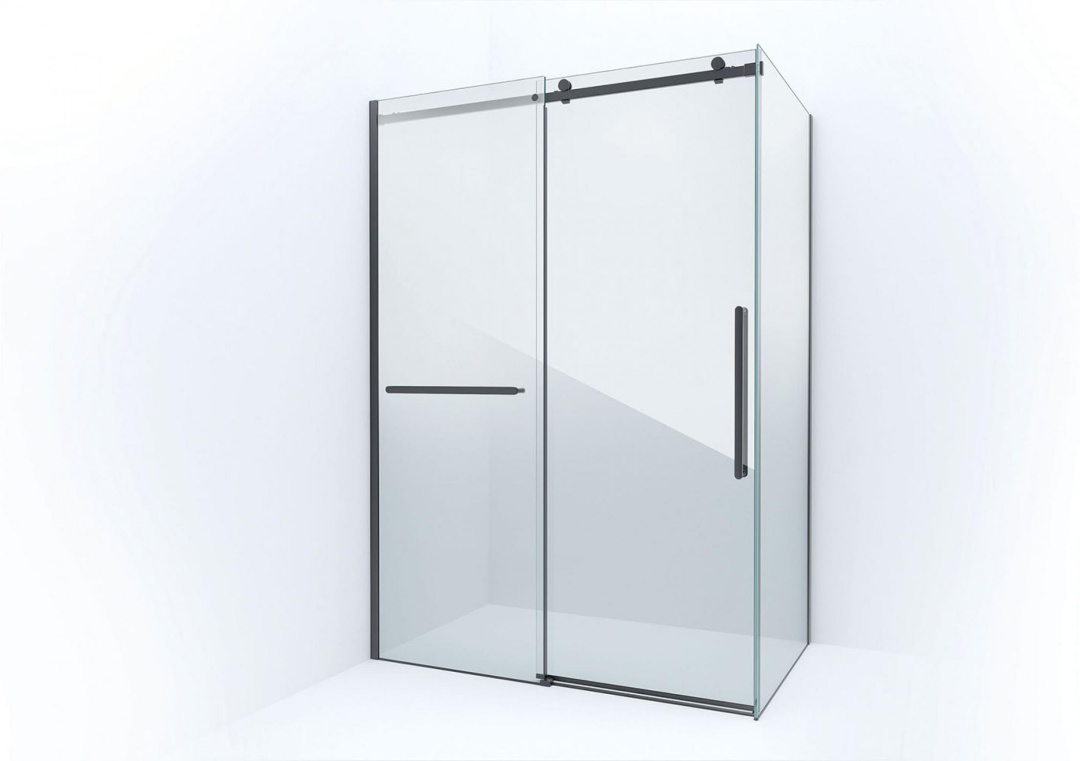 SW Series | Shower Enclosure
Blue Bathroom (Ideal Bathroom)
The SW Series shower enclosure is designed to keep the rollers visible for more intuitive opening and closing.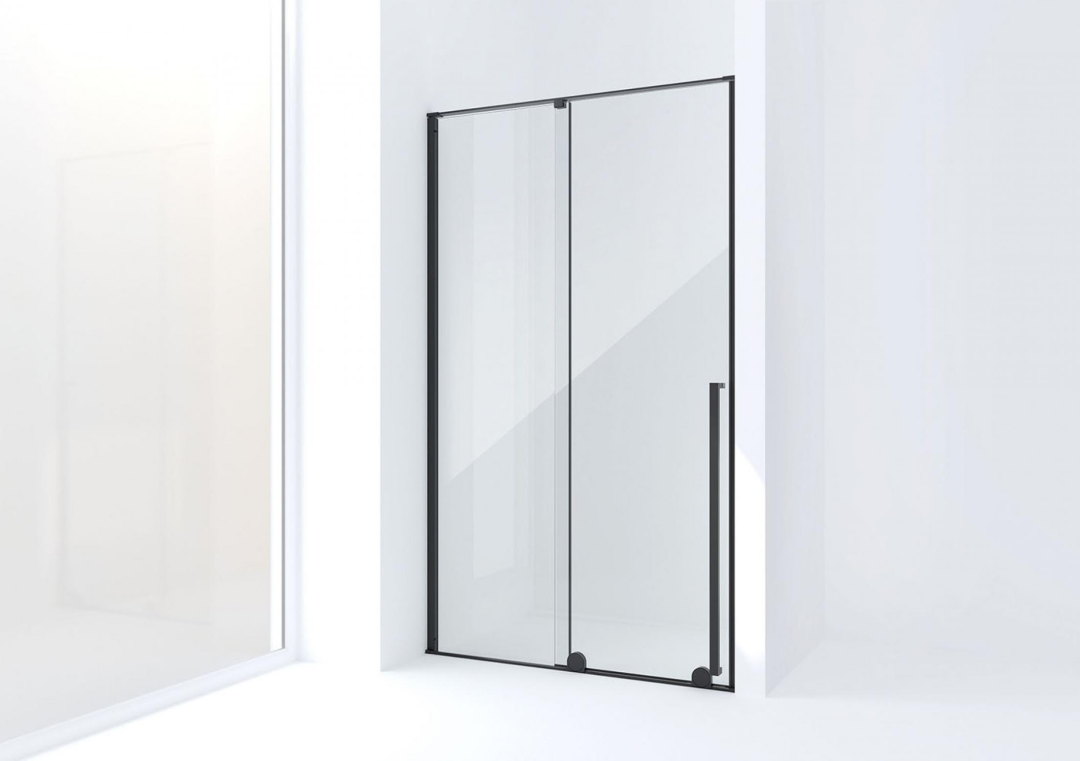 SW Series | Accessories
Blue Bathroom (Ideal Bathroom)
Geometric contours are combined with a slightly stretched gripping surface. It creates a sculptural aesthetic and ensures a comfortable touch.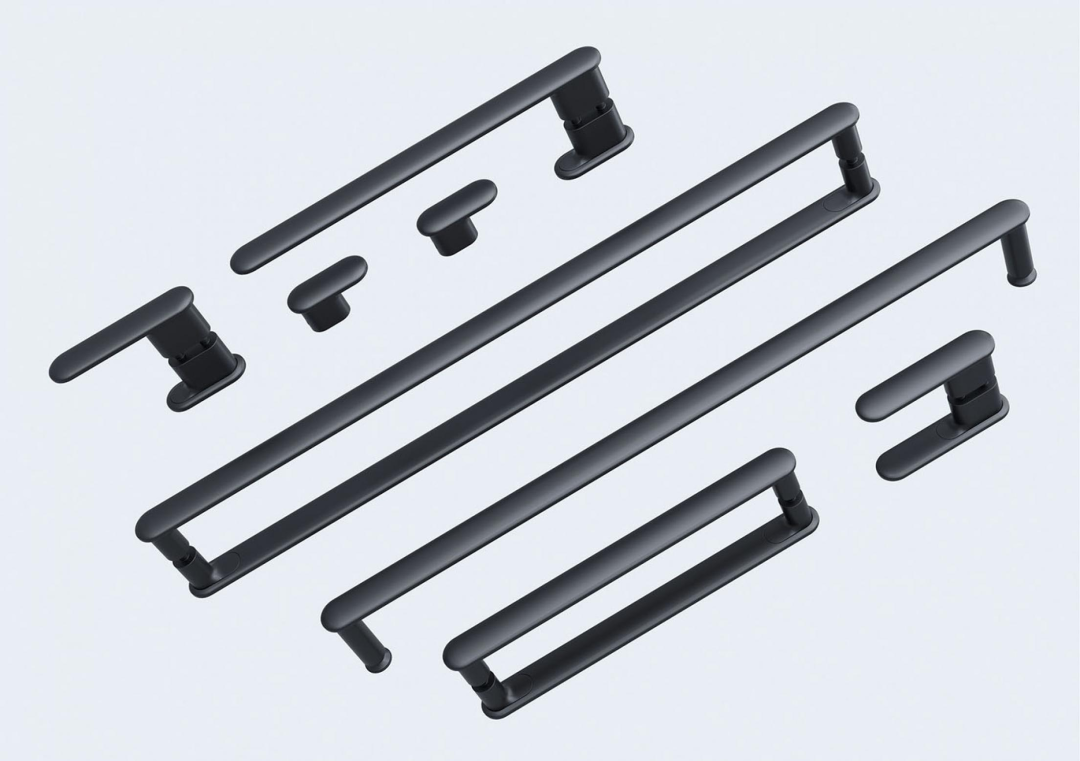 Flexi
Bussmann Bathroom
The subtle frame construction achieves superb transparency and brings an elegant overall impression to this shower enclosure.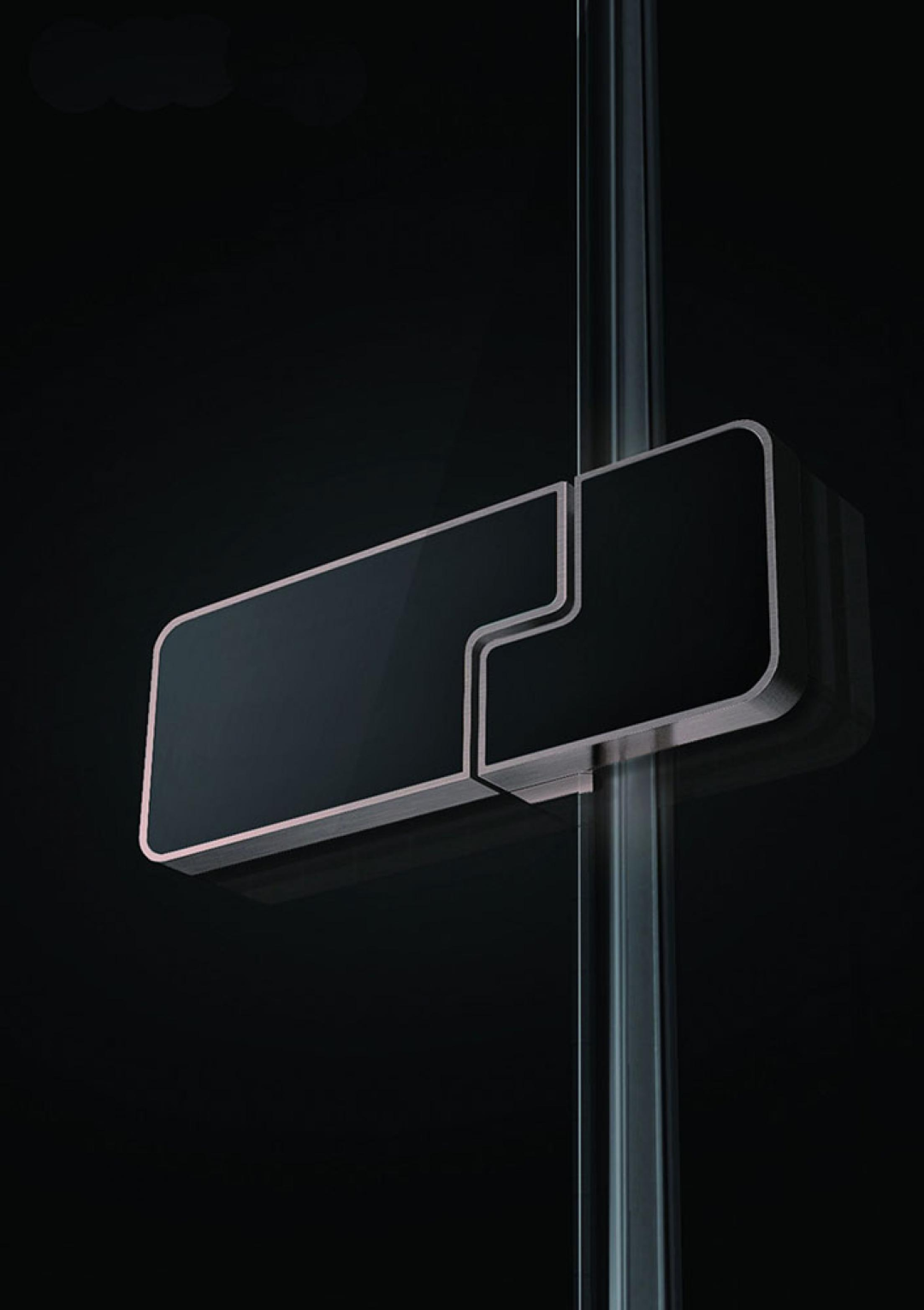 iSensi
HOESCH Design GmbH
The freestanding bathtub is capable of being used by two people for a simultaneous bath. It is made of acrylic and has a smooth and well-insulated surface.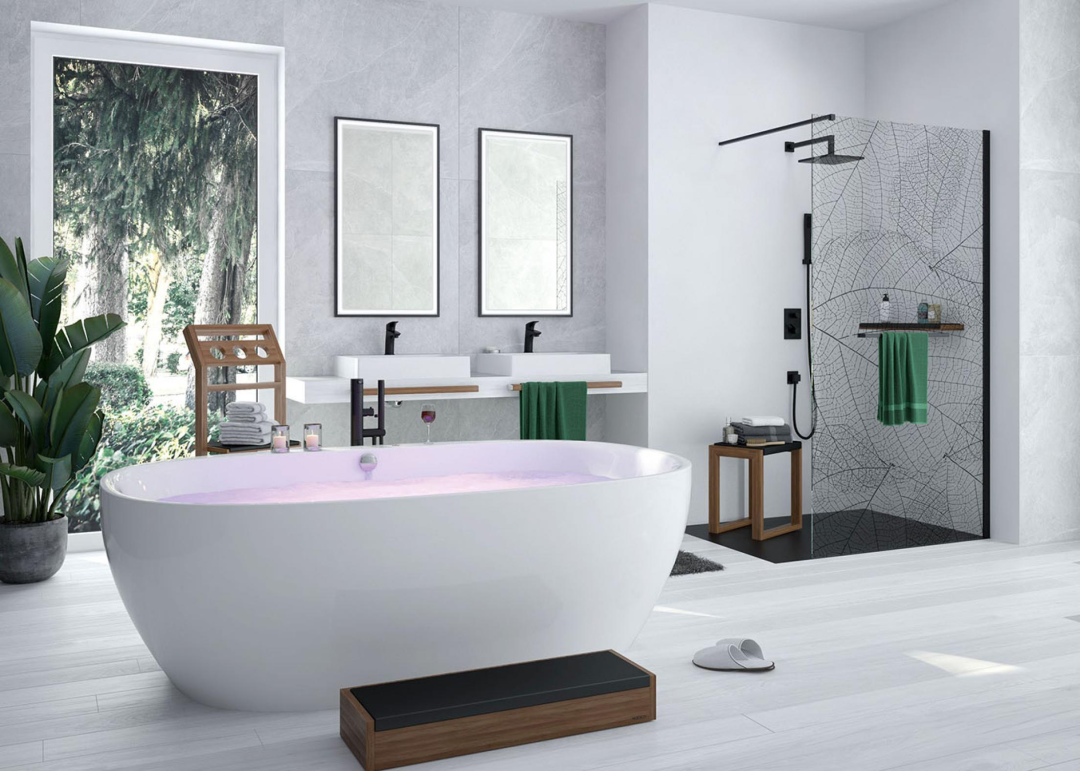 YOKU SH
Effegibi SRL
YOKU SH is made of natural materials such as wood and glass. Users can enjoy sauna, Turkish bath or normal shower in it.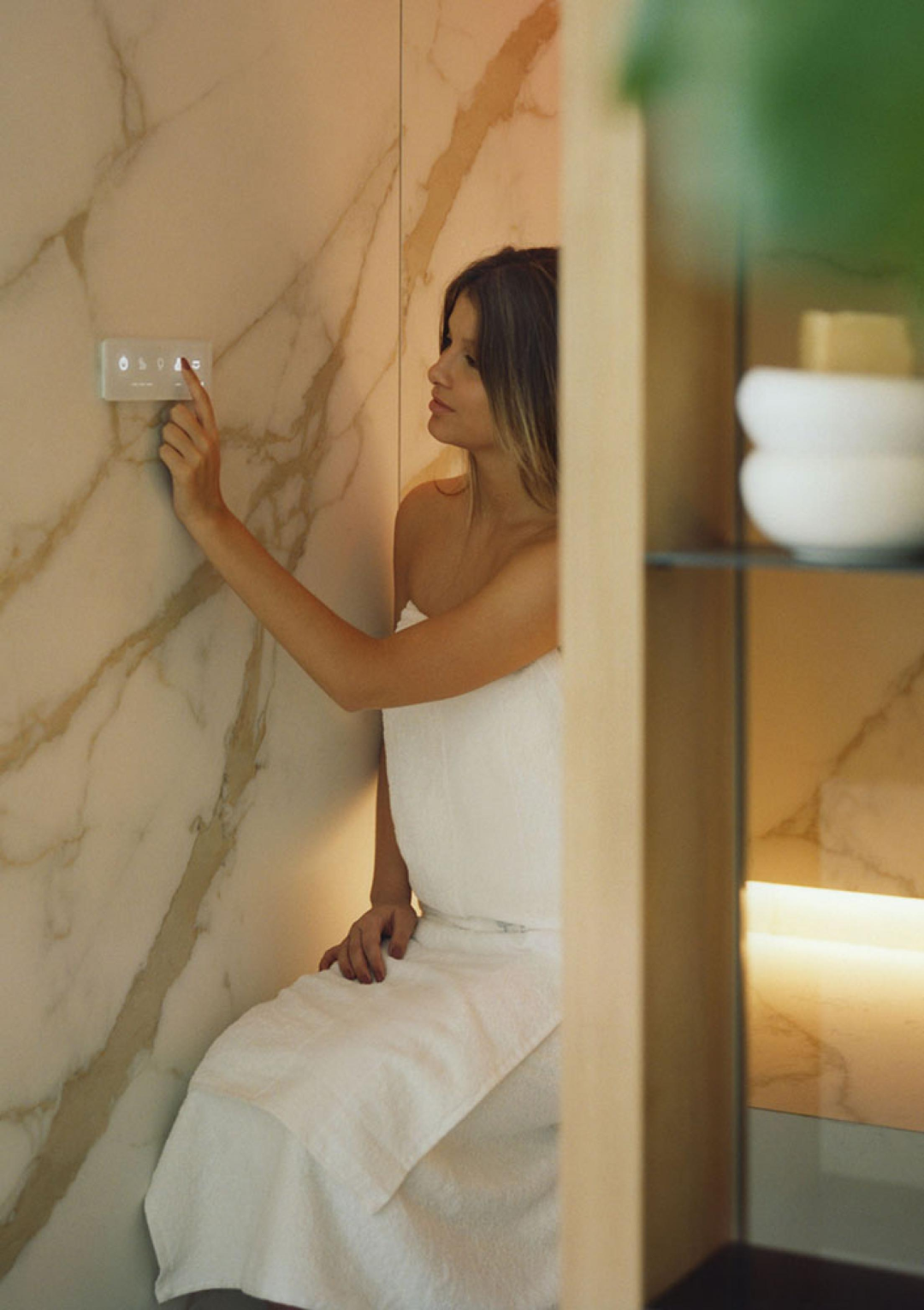 WC-Druckspüler TEMPOMATIC mit dualer Steuerung
DELABIE GmbH
The surface of the flush valve has been streamlined. The overall modern and high-quality texture is intuitive and easy to operate.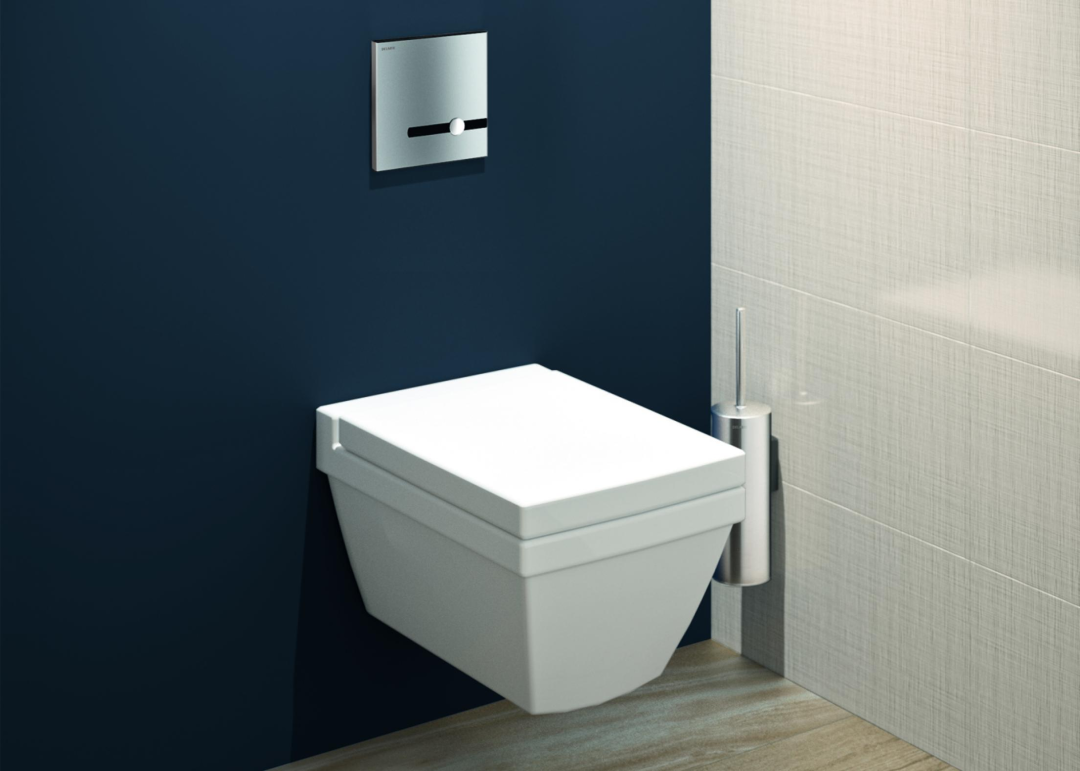 Elektronischer Flüssigseifenspender
DELABIE GmbH
The winner is the electronic soap dispenser in the middle. The infrared sensor automatically detects the hands and avoids hand contamination.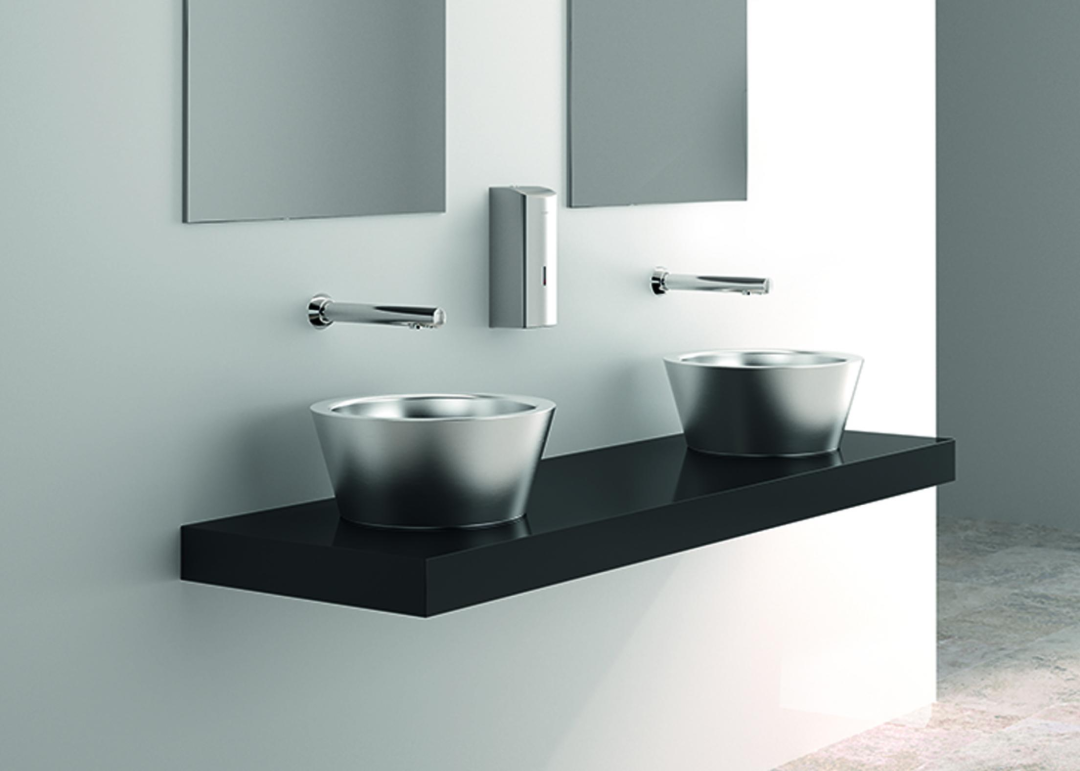 LOKI hand dryer
DAN DRYER A/S
A hand dryer that is visually clean. The overhanging front panel makes the device look like it is floating in the air.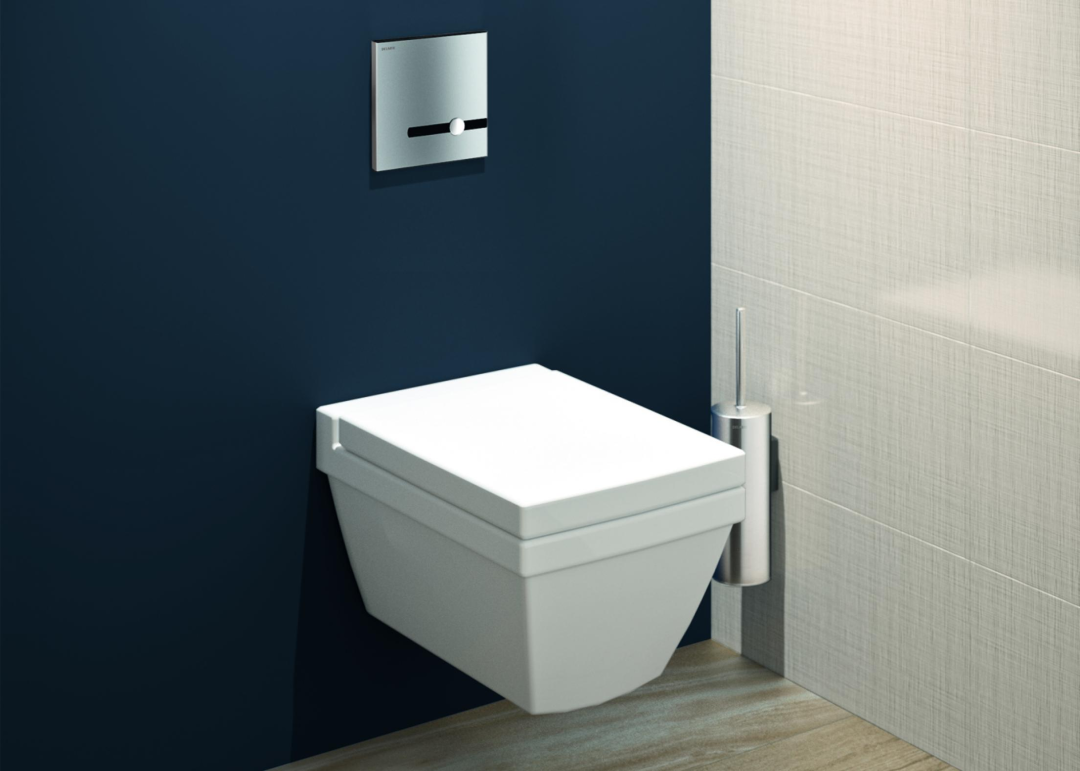 Easy Drain Dryphon
Easy Sanitary Solutions GmbH
The siphon of the floor drain uses Dryphon technology to block odors from the drain without using water.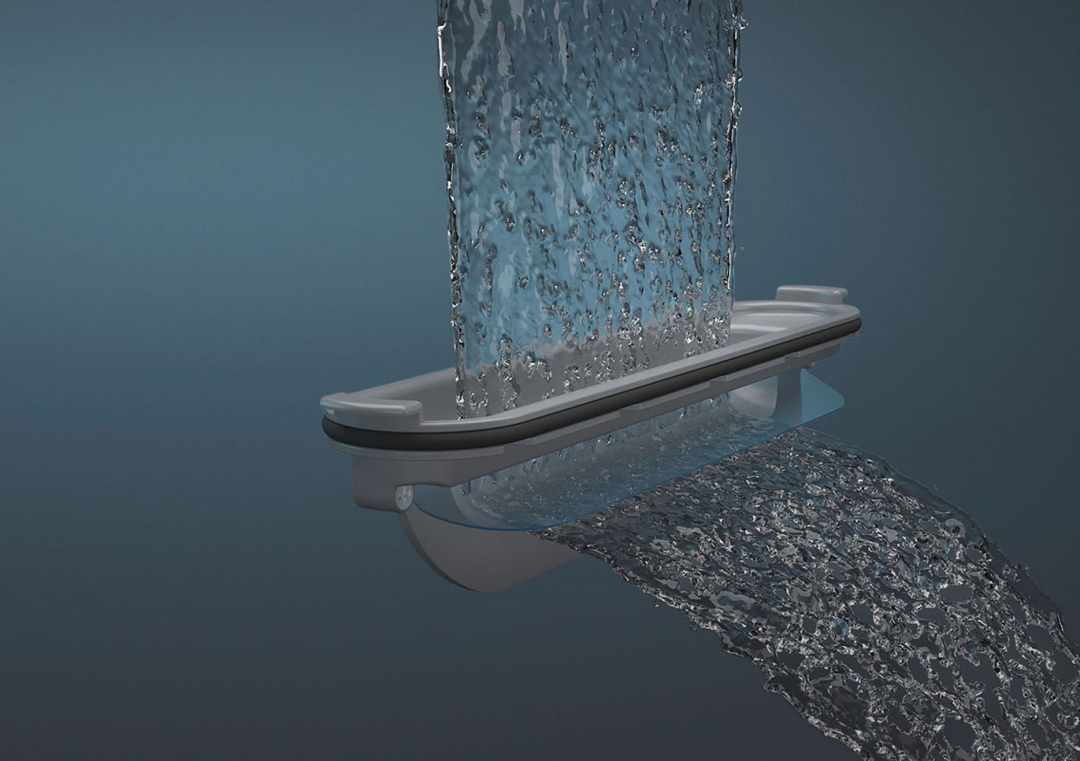 Container TCL-11
Easy Sanitary Solutions GmbH
Concealed storage and waste container. It is available in white, cream, coal, black or brushed color finishes.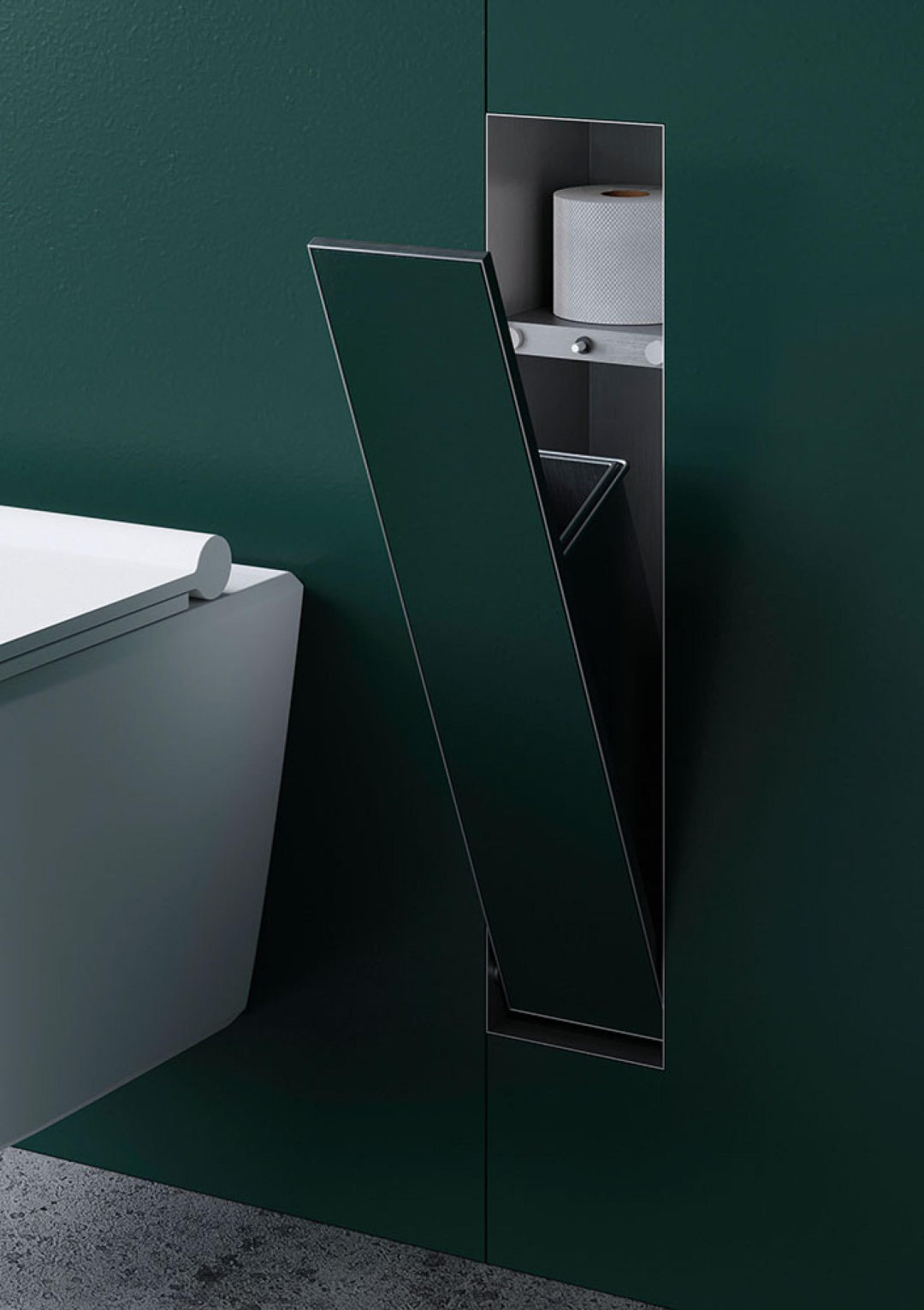 Easy Drain M-line
Easy Sanitary Solutions GmbH
An invisible floor drain for showers with a flat design that keeps the space aesthetically pleasing.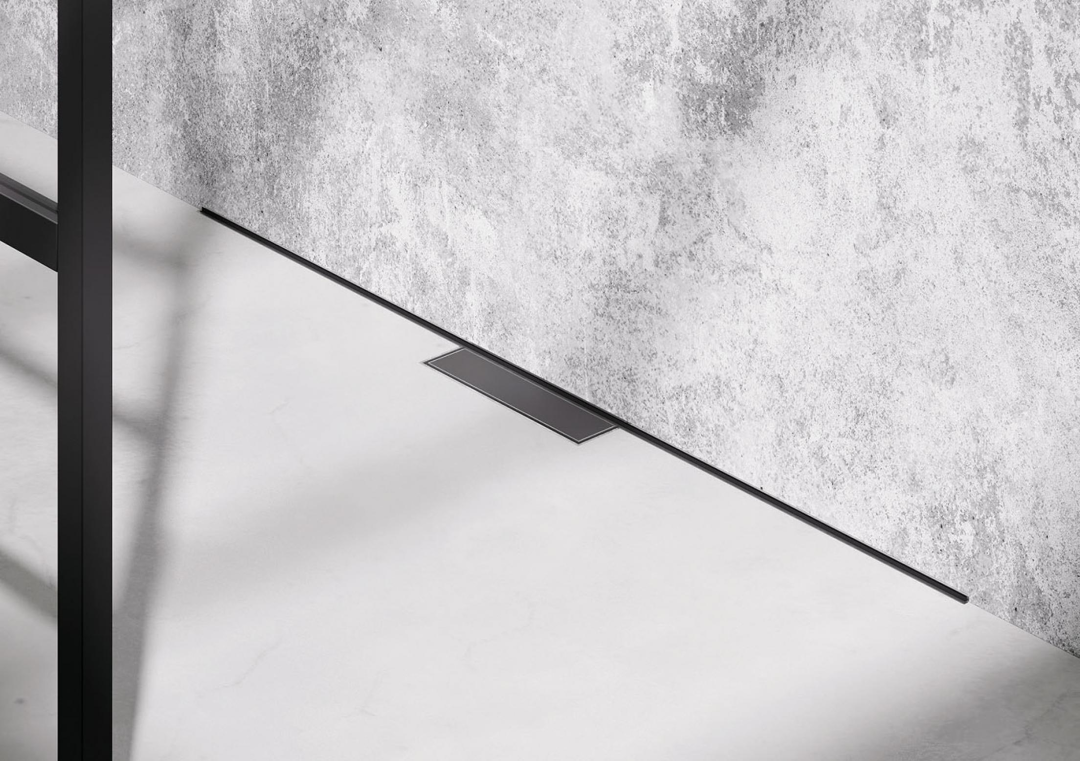 Easy Drain Diamond
Easy Sanitary Solutions GmbH
Also an invisible floor drain with the shape of a stealth fighter.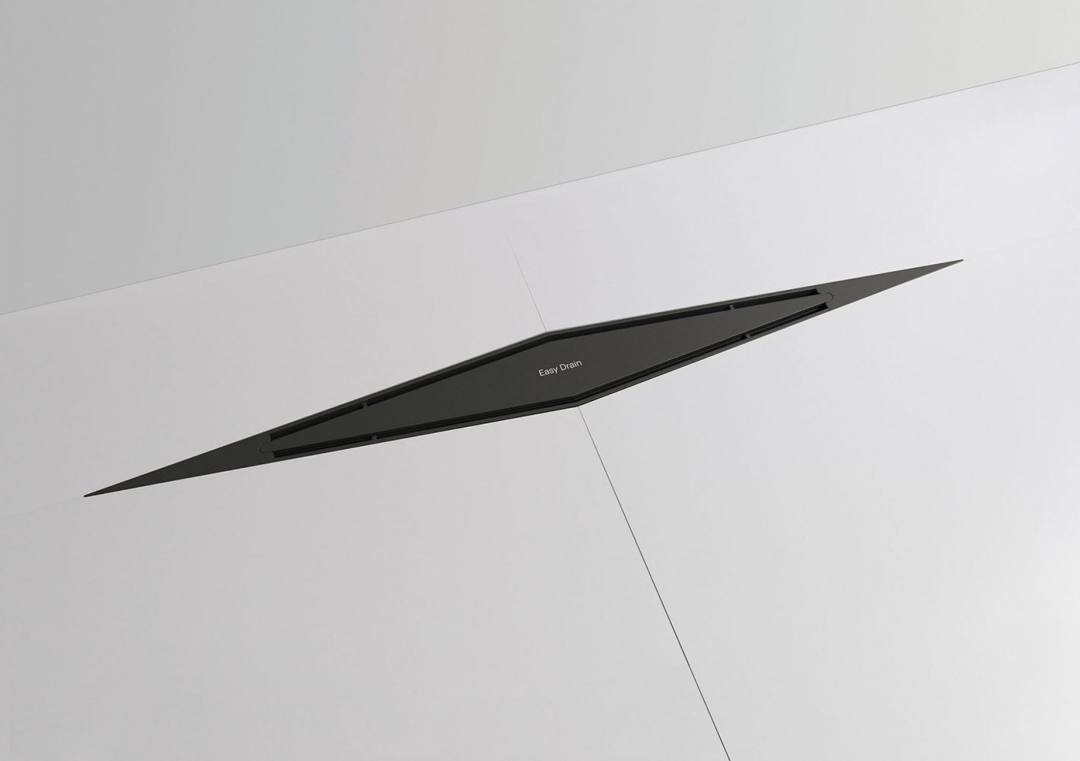 emco round
Emco Bad GmbH
The shower mirror is available in classic chrome or matte black finish. You can install it with screws, but it can also be installed with drilled holes.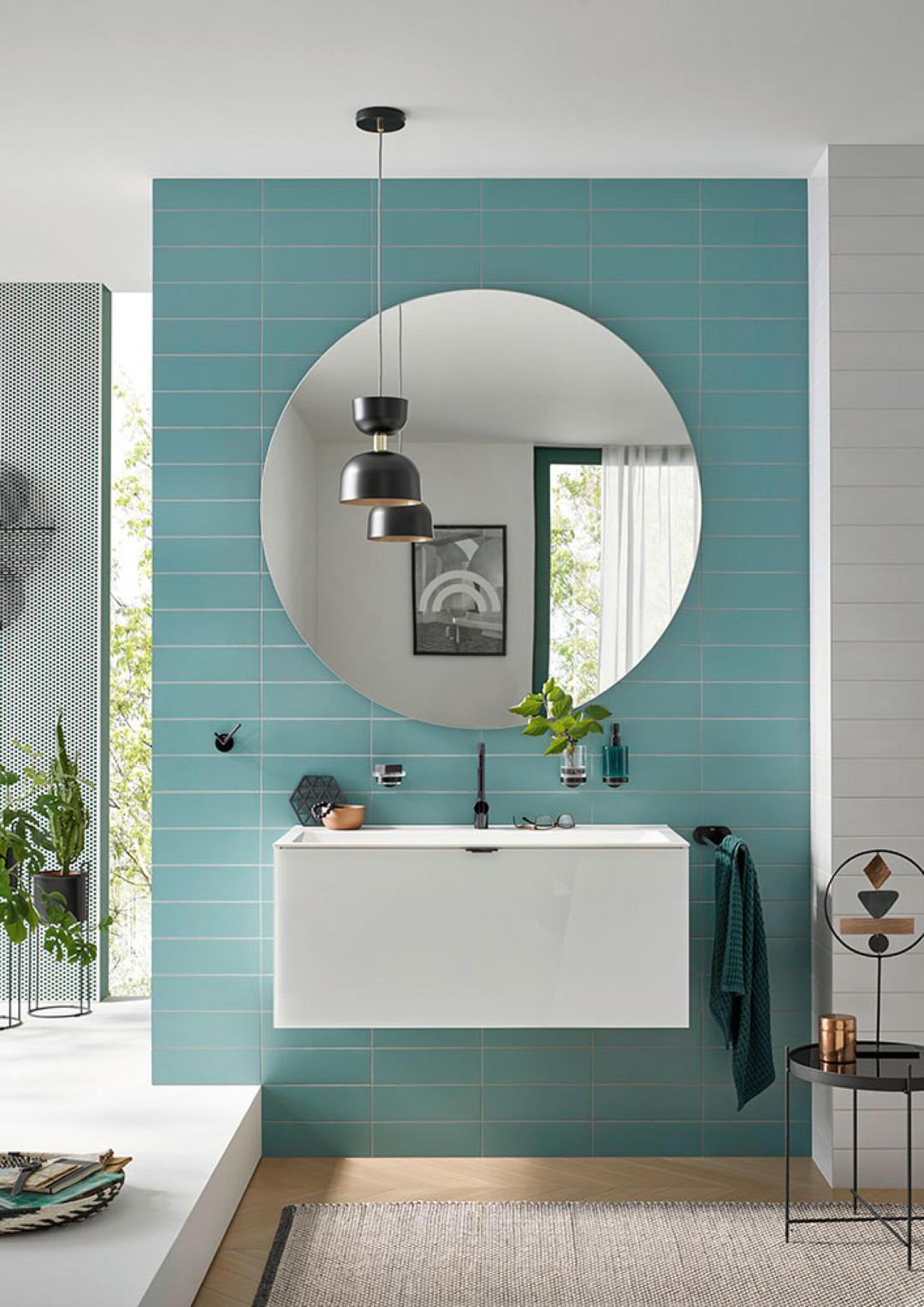 EDITION
Ceramica Catalano S.p.A.
It is built with a titanium material called Cataglaze+. It also has a unique design.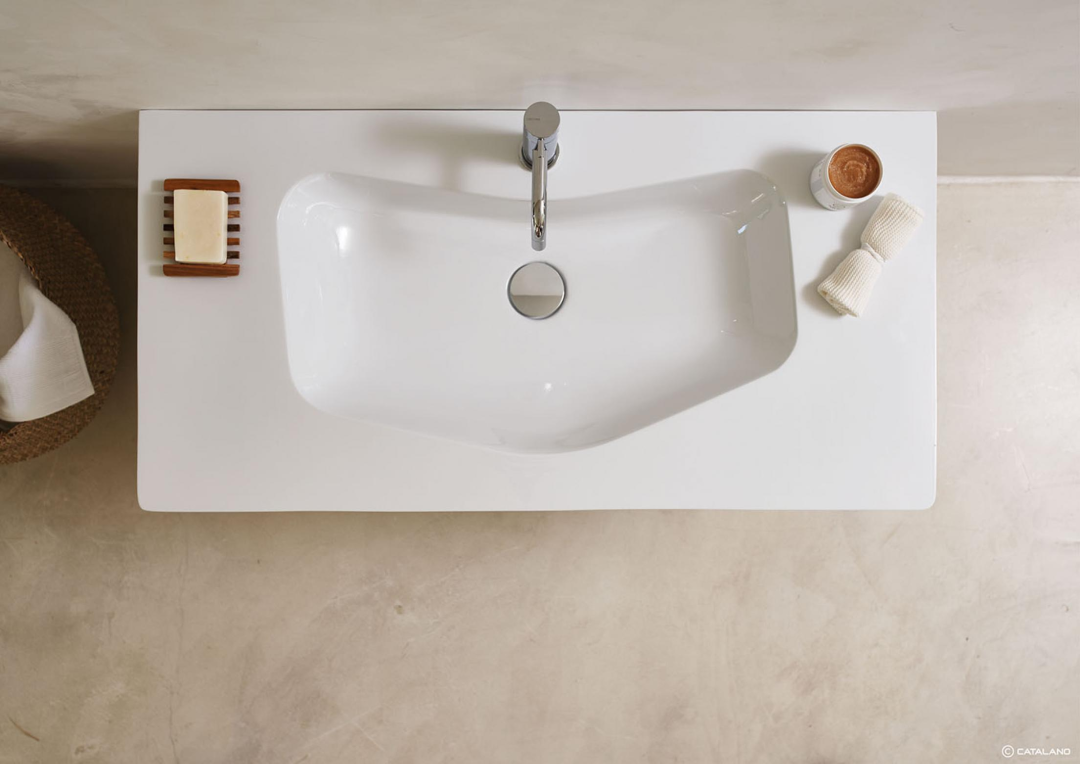 HEWI Beistellwagen
HEWI Heinrich Wilke GmbH
A bathroom trolley that can be used as an extension of the bathroom cabinet. It also provides storage space in the shower.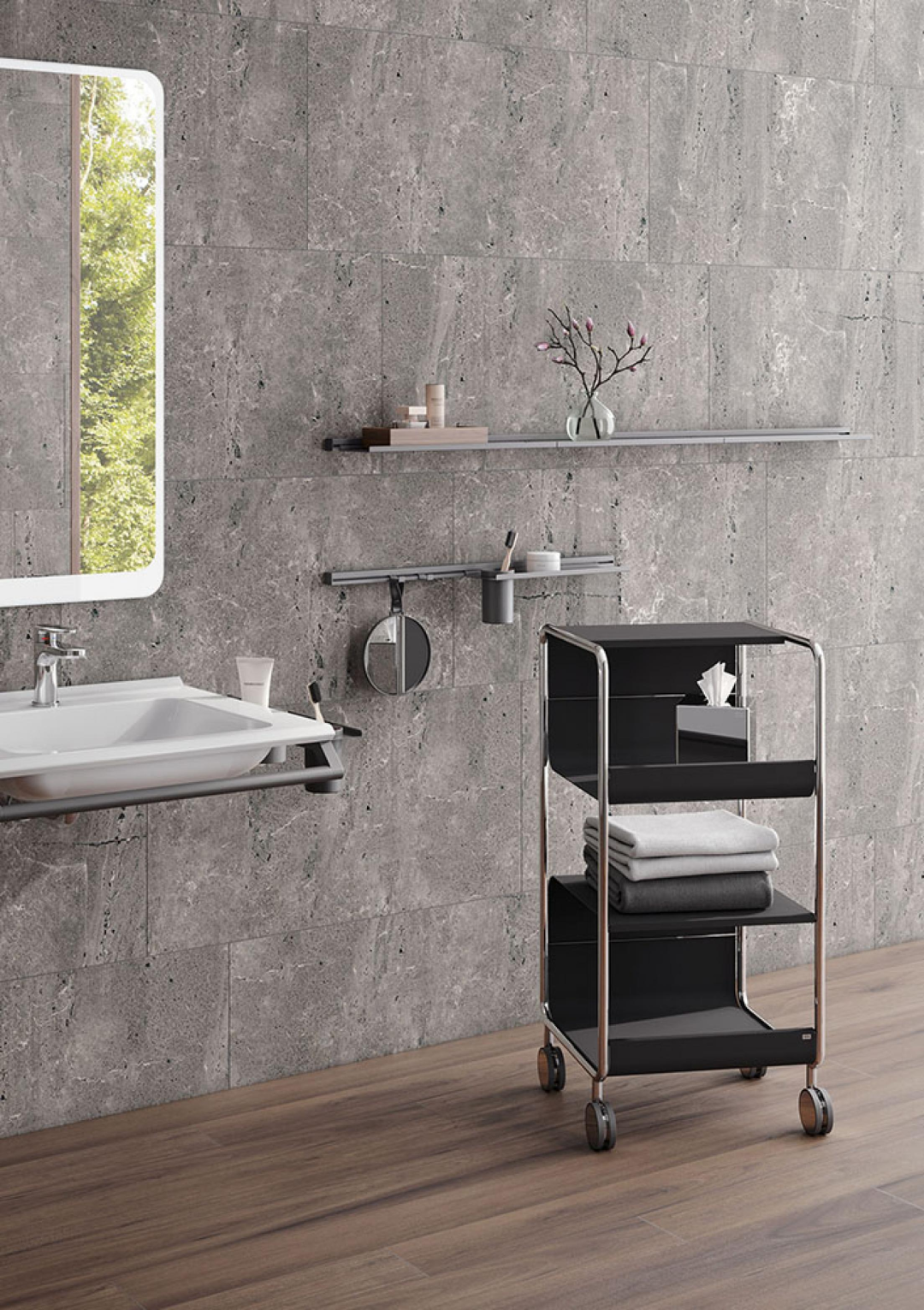 LOKI dispenser stand
DAN DRYER A/S
A disinfection stand for use in public restrooms.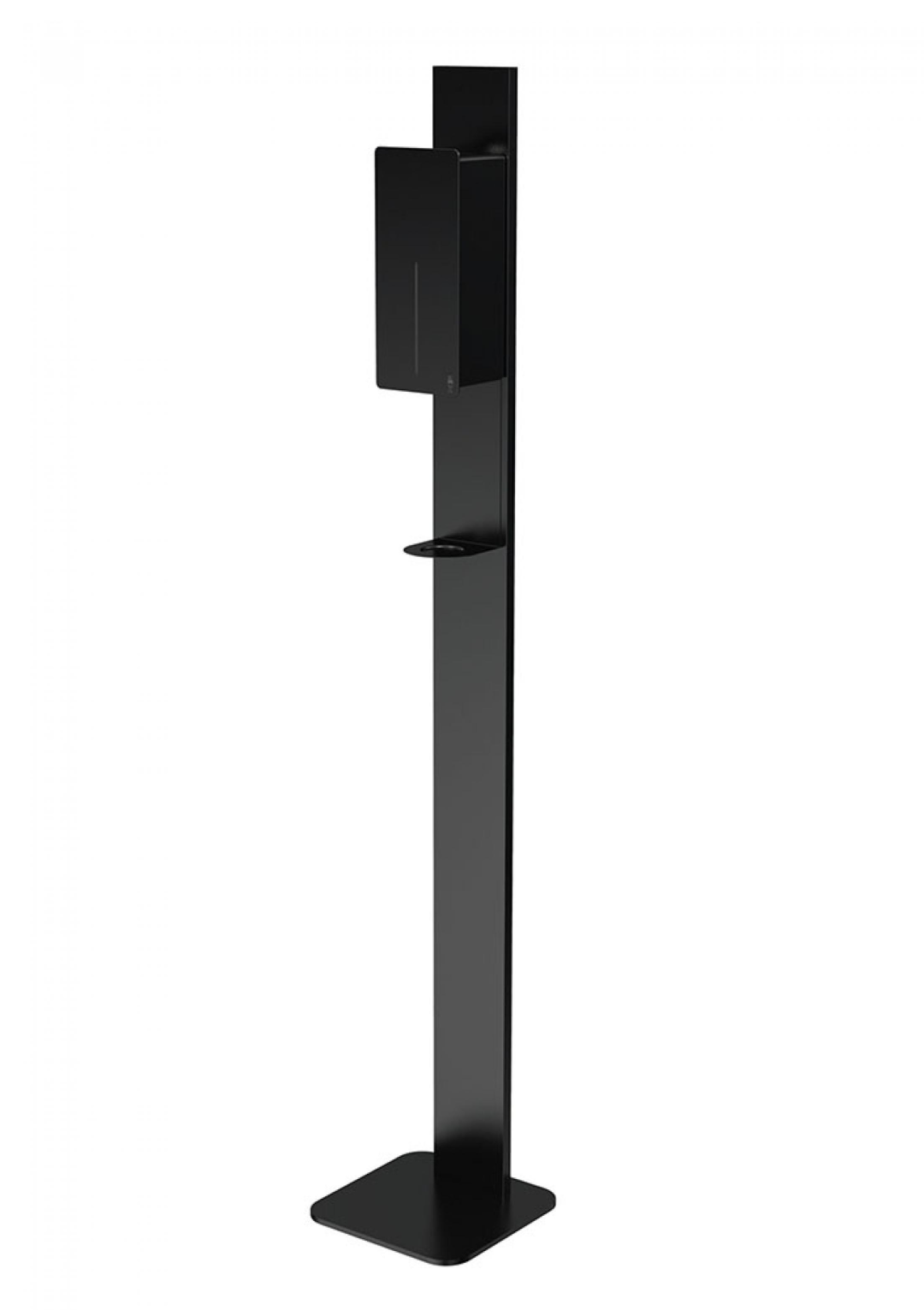 H2O
Vaselli Marmi
It is a vanity made of natural stone. Each element has a sculptural beauty and looks like a work of art.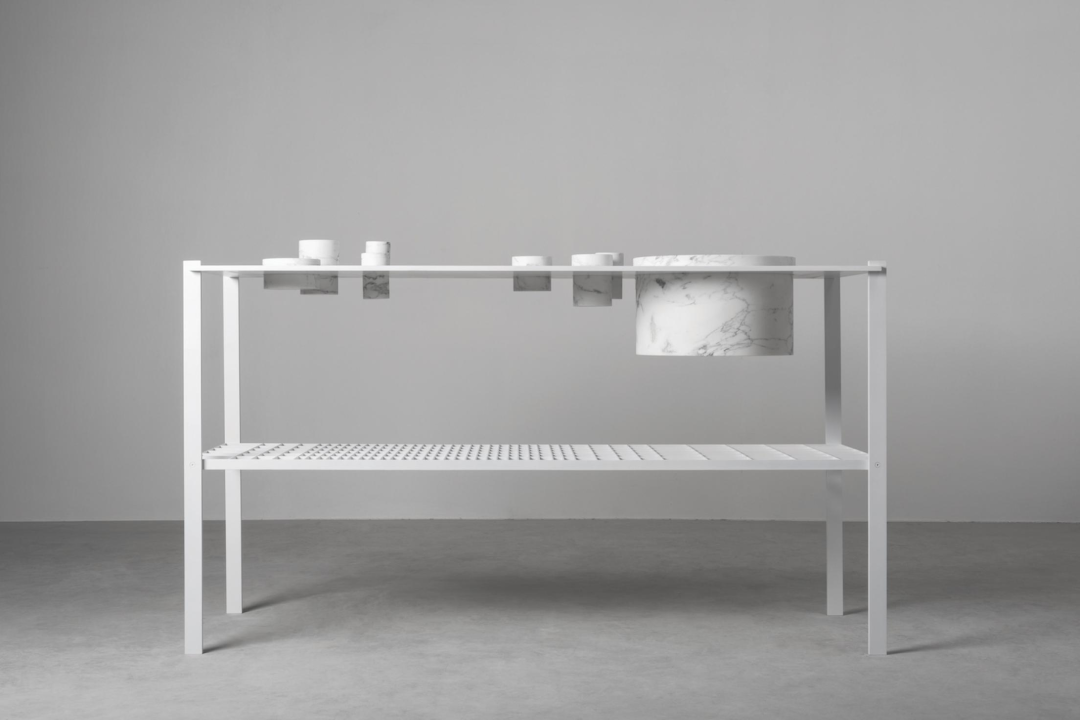 Laguna
Jaquar & Company Pvt. Ltd.
The faucet has a classic, slim profile and is available in nine colors and six finishes.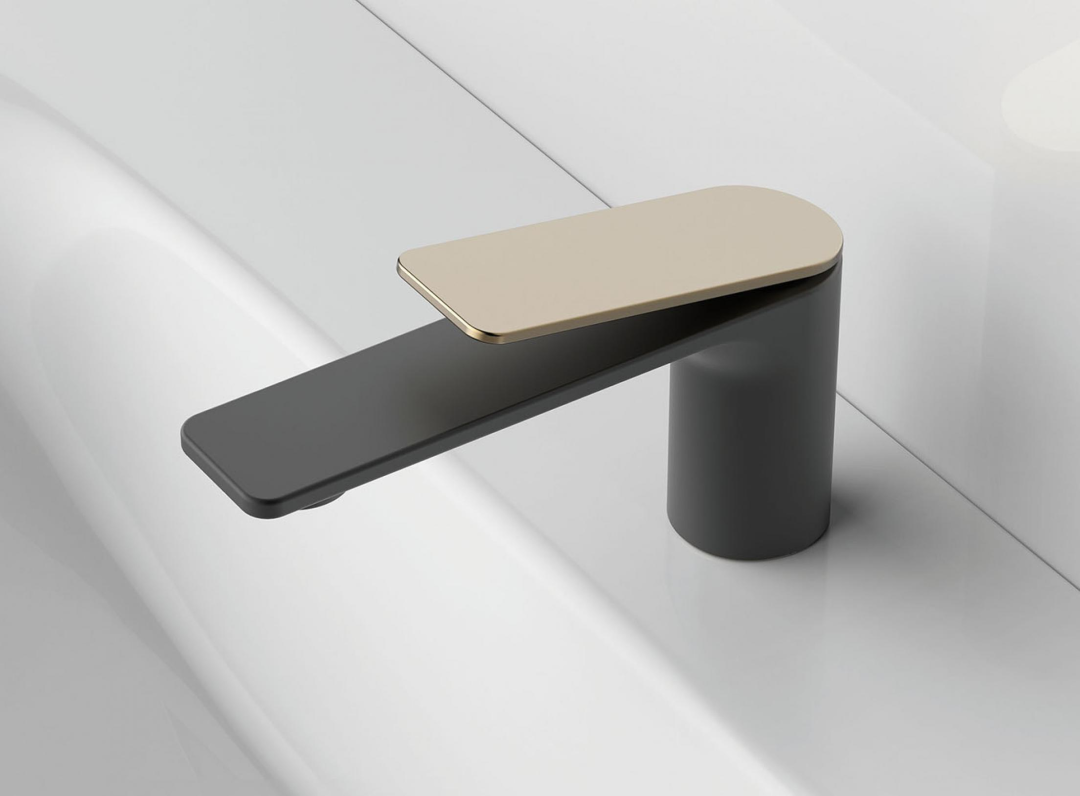 Woodio Soft40
Woodio Oy
Developed by Woodio Oy, it is made of the world's first 100% waterproof solid wood composite. It has a wood content of about 80% and the rest of its composition is resin material.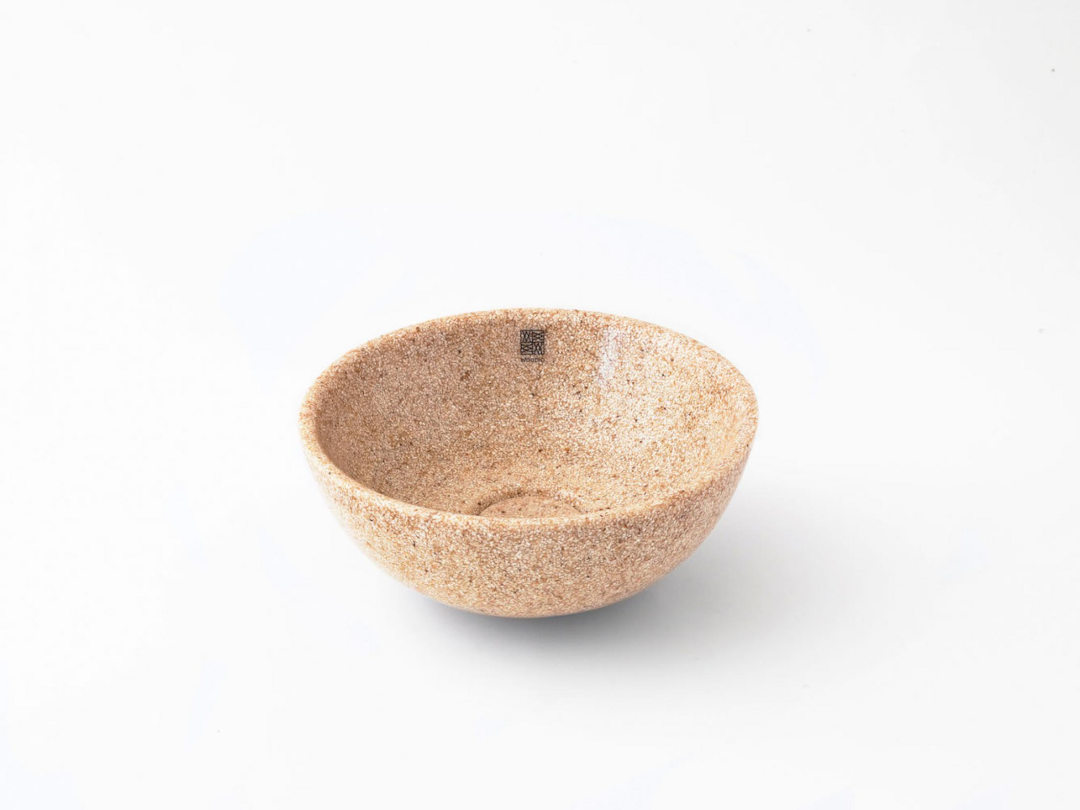 BOÉ – BALANCED SERENITY
VALLONE GmbH
The BOÉ collection draws its inspiration from rock formations. The silhouette is a perfect reproduction of the light and shadow of the mountains. The delicate contours create the illusion of a floating bathtub.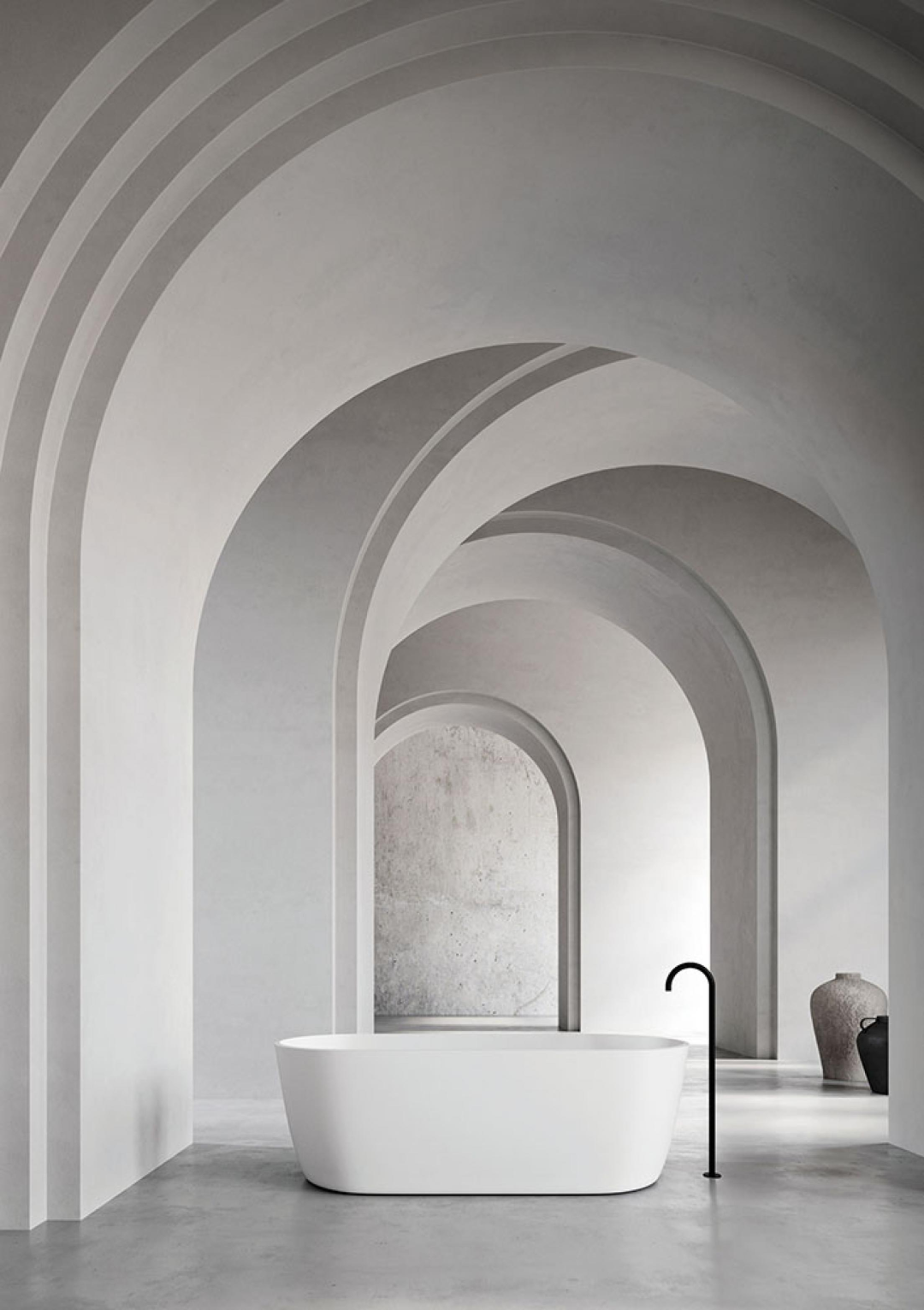 XPOSH Faucet
The Siam Sanitary Fittings Co.
The unique lines of the faucet give it an elegant air. Its ergonomically designed handle provides a comfortable grip.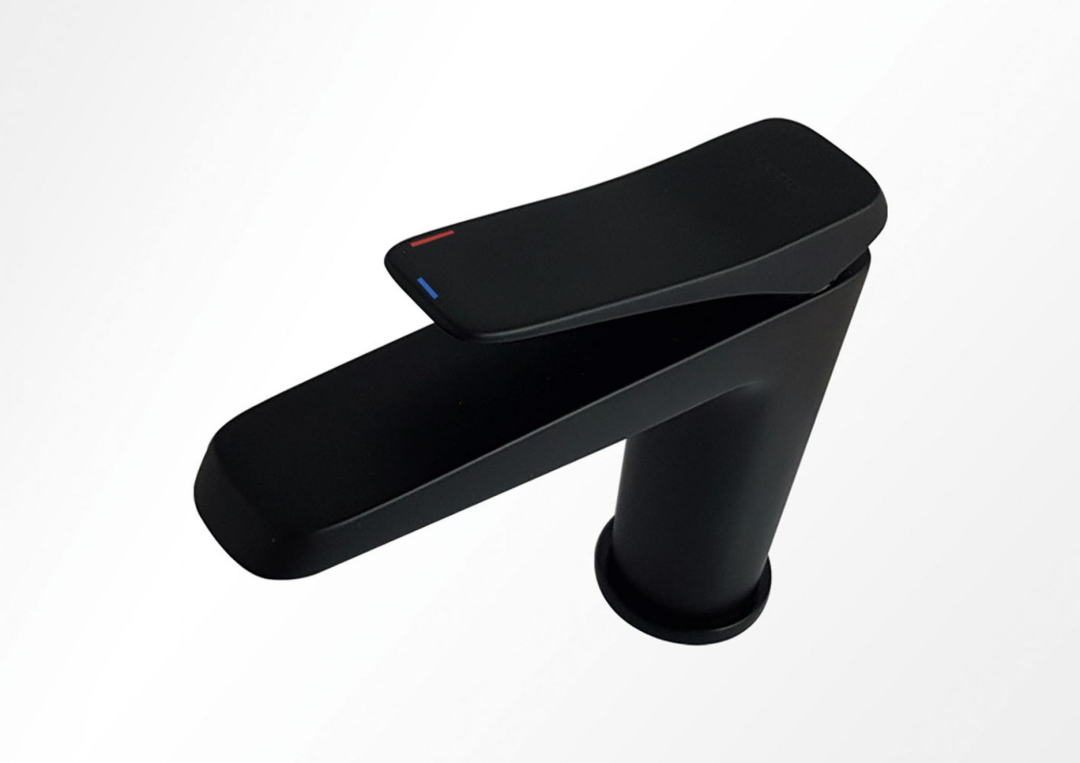 Kermi White Line
Kermi GmbH
Kermi is celebrating its 40th anniversary with the White Line collection, all in white and minimalist design.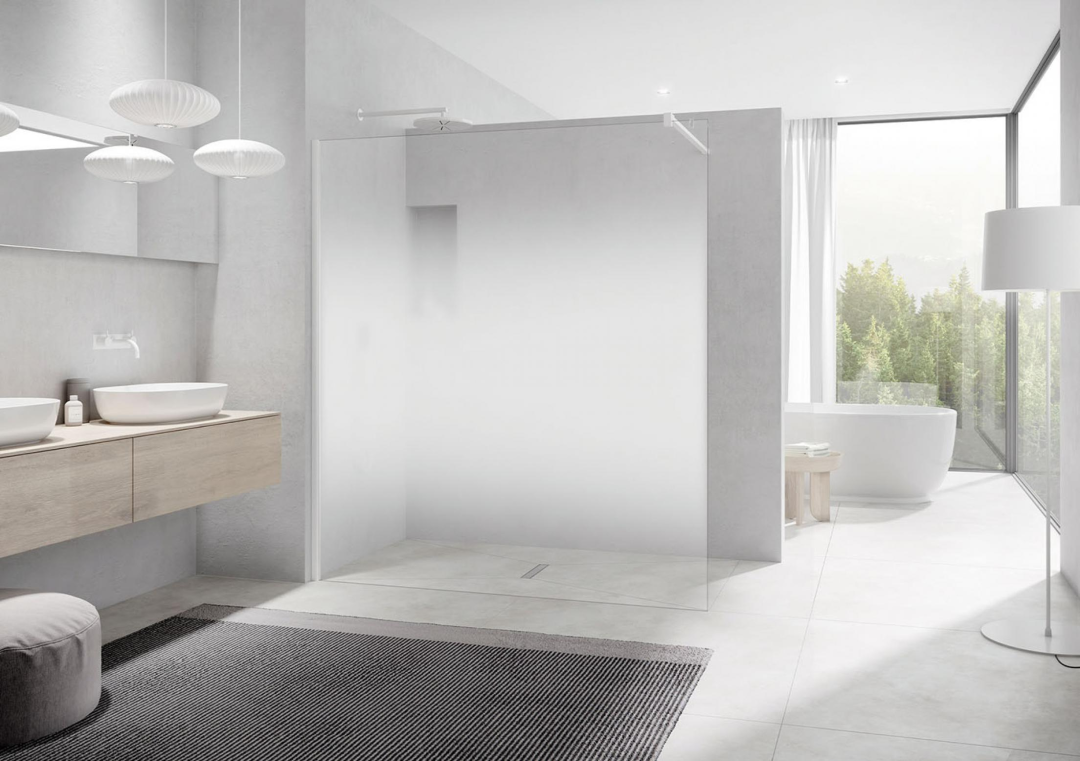 Smart QUIZ
Construplas, S.L.U.
Shower sump, available in a variety of styles and colors. The floor drain has an invisible design that blends perfectly into the center of the sump.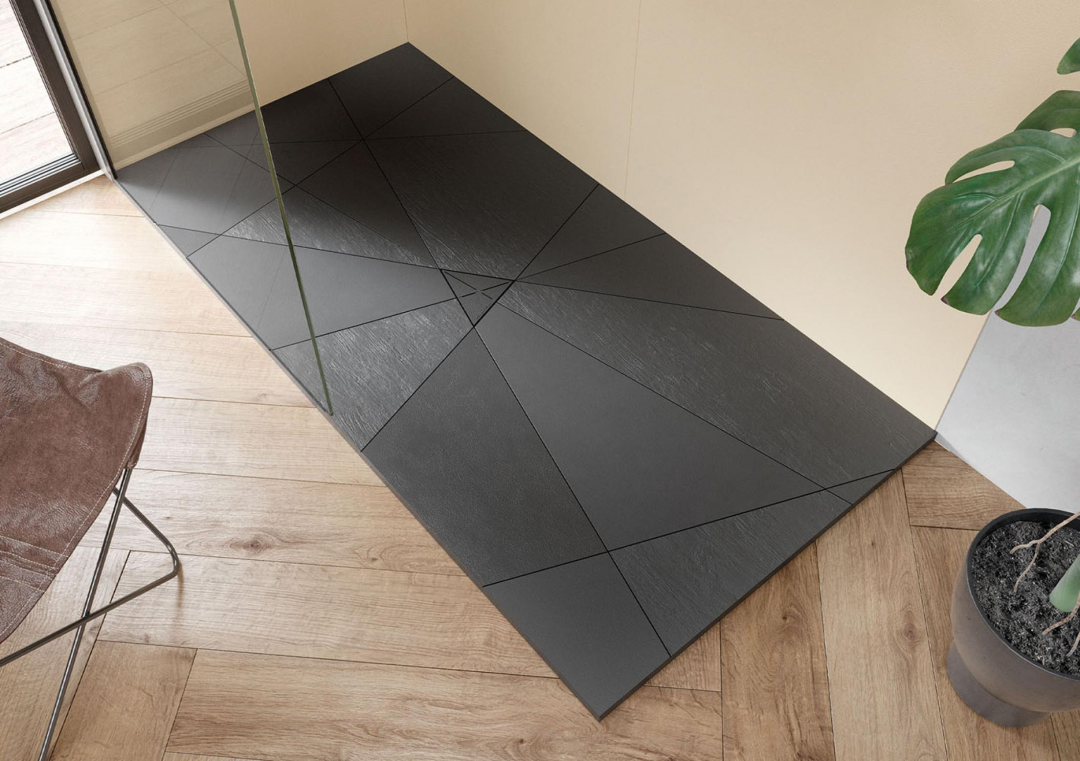 Iunix
Provex Industrie GmbH
Made of high quality stainless steel AISI 316L and aluminum. Its sleek and modern design of hinges, handles and brackets delivers an elegant, lightweight feel.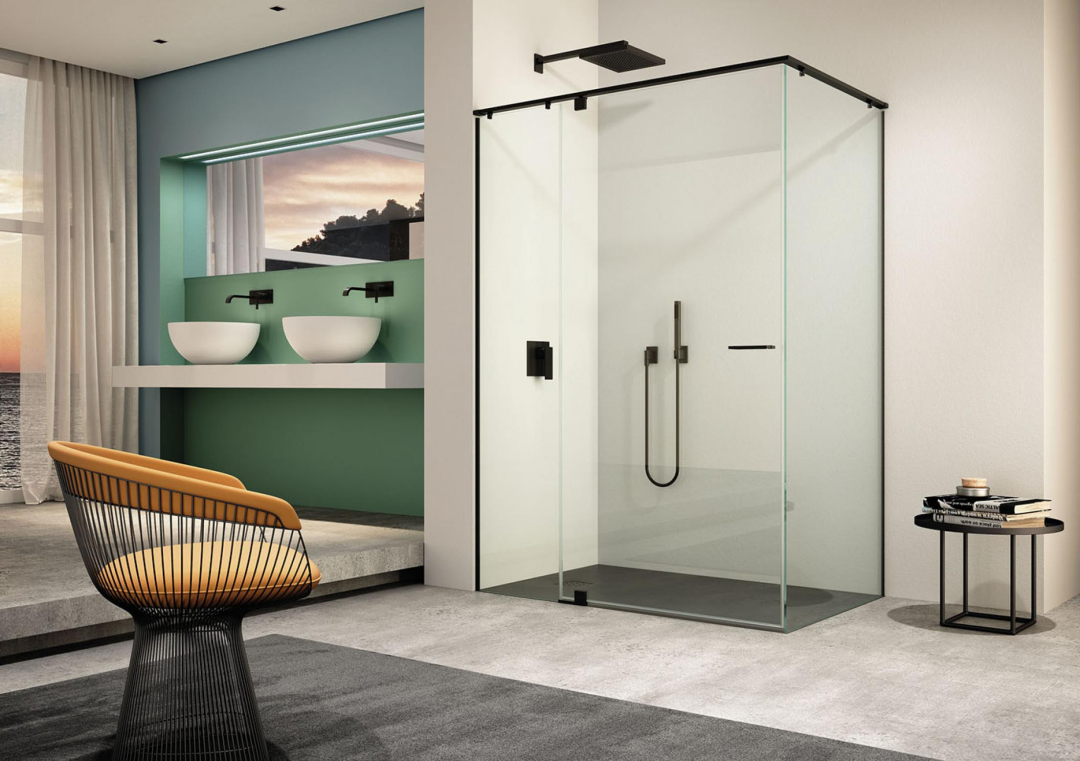 Ikona
Conform Badmöbel GmbH
Small and fresh bathroom furniture, its main cabinet panel is only 8 mm thick, beautiful and space-saving.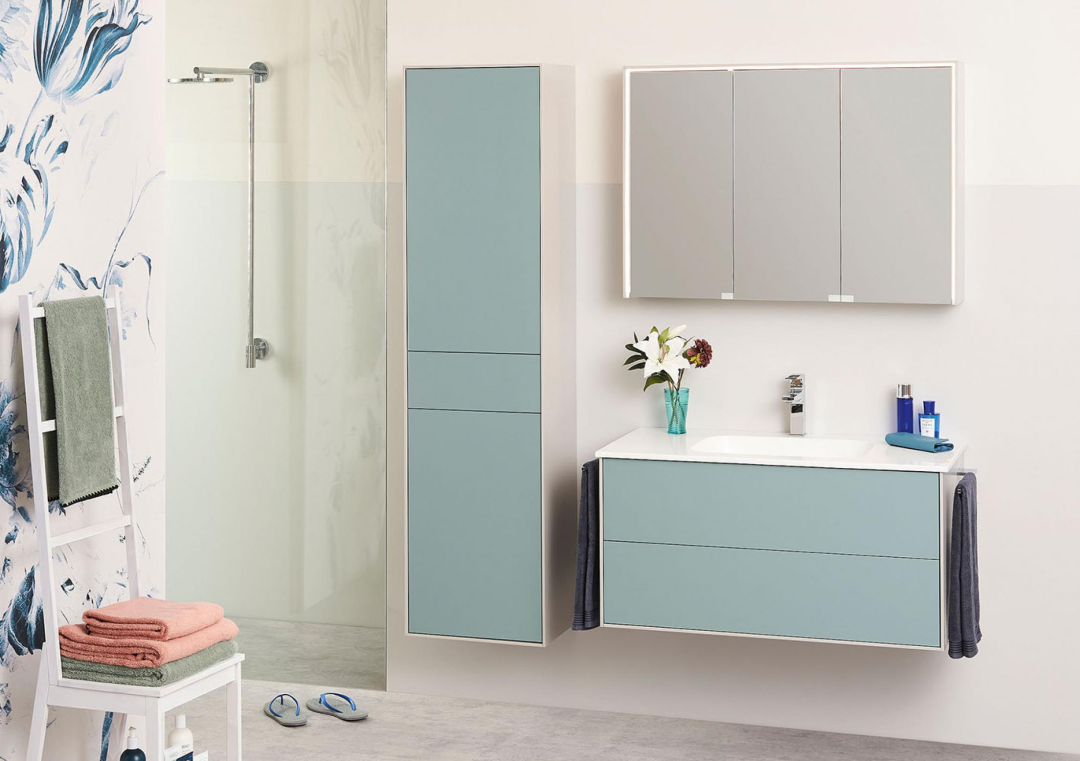 CONPRIMUS Dusche
CONTI Sanitärarmaturen GmbH
This is a shower product that introduces sensor technology. It is designed in slim stainless steel. It is suitable for public shower areas in swimming pools, gyms, etc.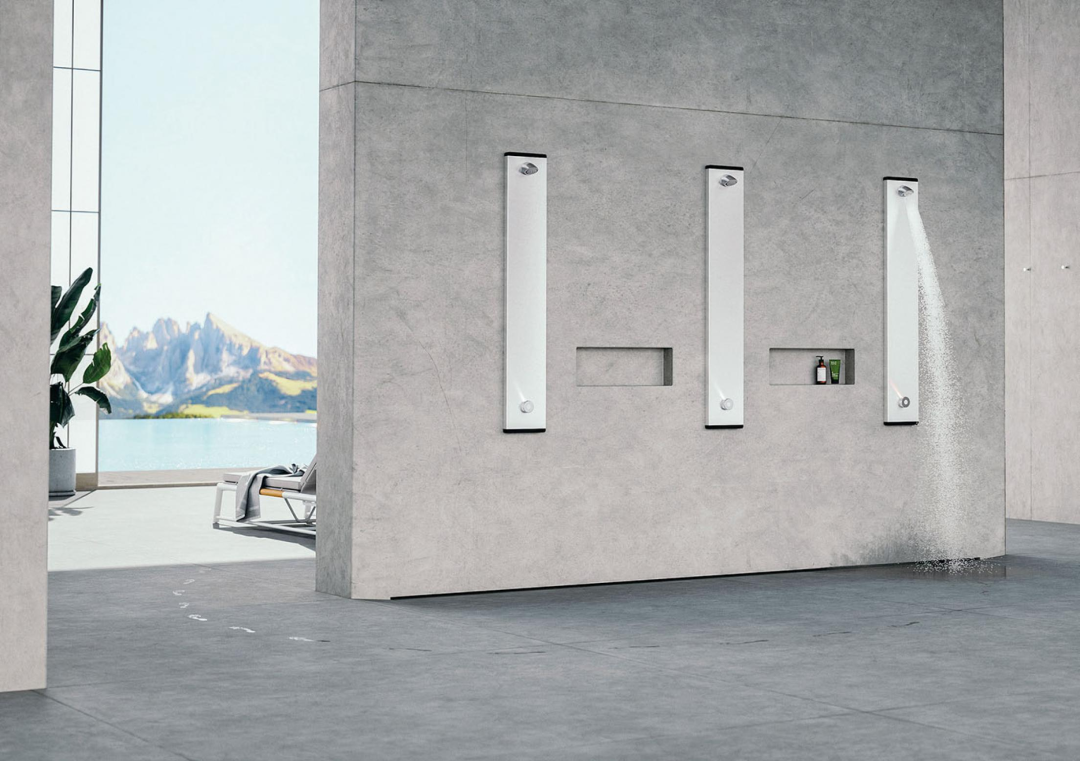 The Bloom
Shenzhen Yunding Information Technology Co., Ltd.
A toothbrush receptacle that can hold up to four toothbrushes. It can also sterilize toothbrushes.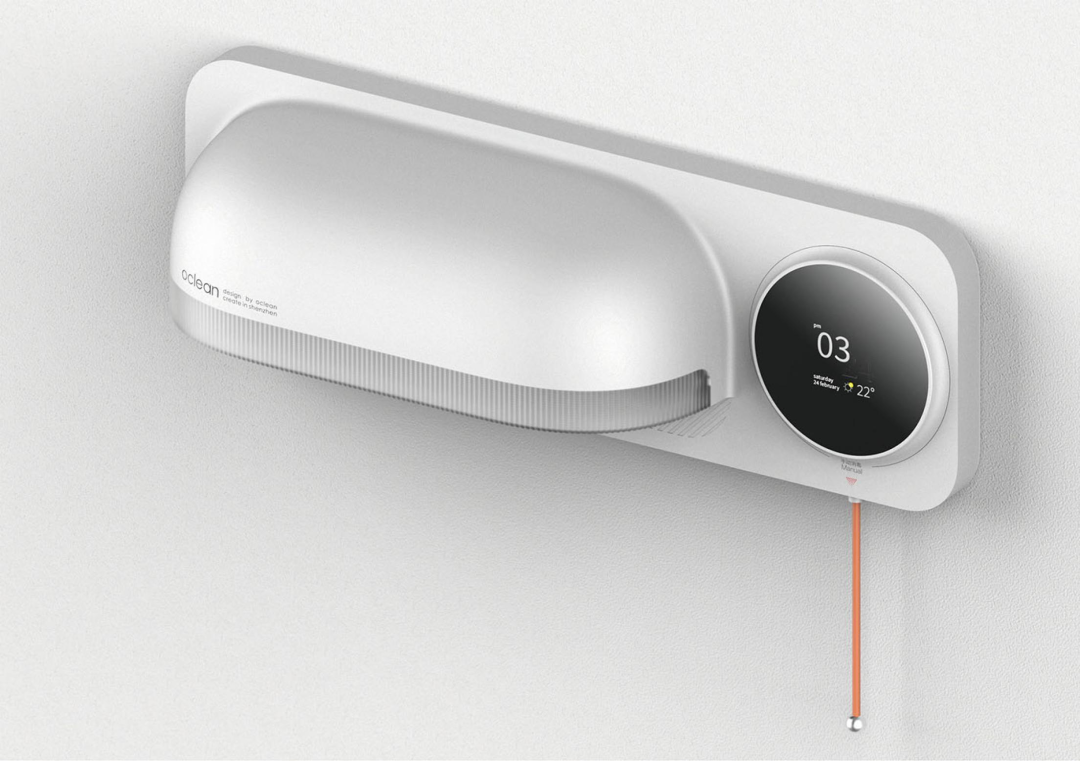 KLAFS SAUNA EASY
Klafs GmbH & Co. KG
Multifunctional home sauna. It has a customizable exterior and fits into a variety of home spaces.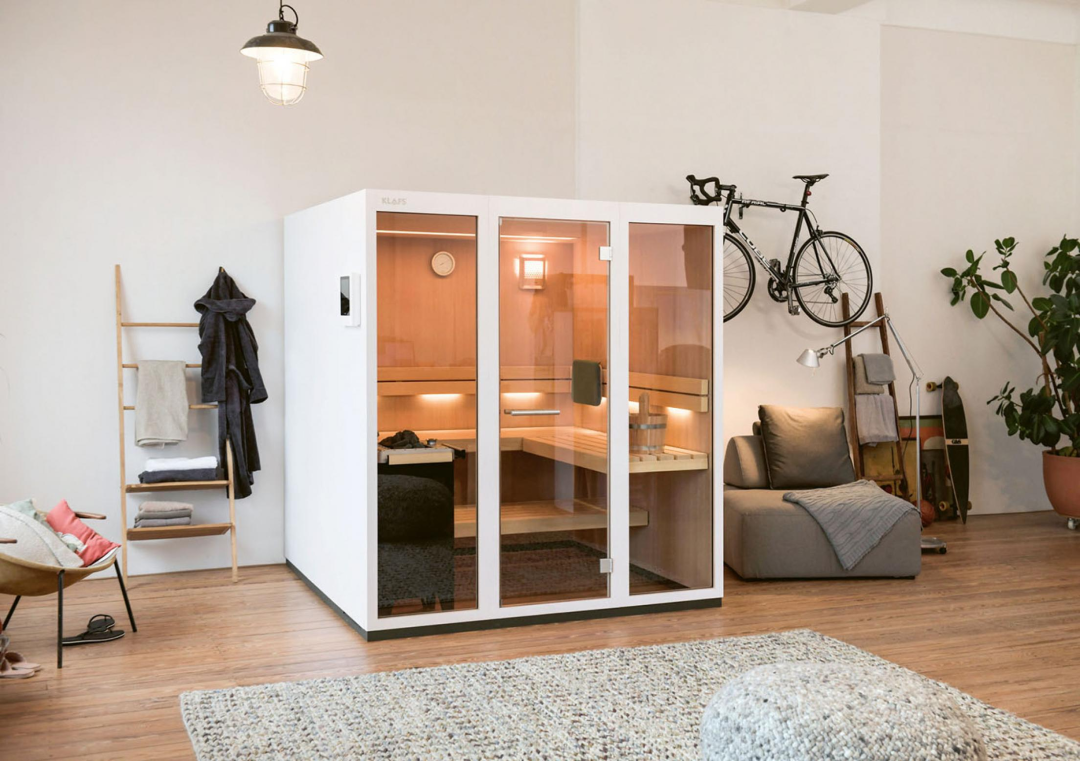 Koralle SL510/SL515
Koralle Sanitärprodukte GmbH
The most distinctive feature is the five gold bars at the top. The black design with the white chain of the sliding door brings a different shower experience.