Recently, The Largest Bathroom Company In Portugal Was Acquired! Inventory Of The Acquisition Of Nearly 20 Mega-Bathrooms This Year……
"Bathroom business is too hard to do this year!". This should be the voice of most sanitary ware people.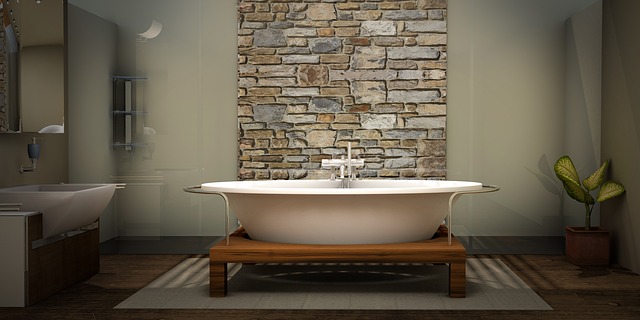 In the face of cost pressure, many companies have been unable to carry. Some industry insiders believe that if the epidemic can not be lifted, the price of raw materials continues to rise. The Sanitary industry will set off a wave of price increases, and a new round of reshuffles intensified. It is not impossible that some disadvantaged miscellaneous enterprises were eliminated from the game. This year's "acquisition tide" in the industry is very obvious.
Portugal's Largest Sanitary Ware Company Was Acquired
On December 17, Portugal's largest bathroom company Sanindusa was acquired.
It is understood that the company was founded in 1991 and is one of the major players in the Portuguese bathroom market. They are export-oriented, exporting 70% of their products and have five factories with over 460 employees. It covers sanitary ceramics, acrylic products for baths and shower trays, and tap fittings.
Inventory Of Nearly 20 Mega-Bathroom Acquisitions This Year ……
Scandinavian Bathroom Giant Acquires A Well-Known British Bathroom Furniture Manufacturer
According to British media reports, the Scandinavian bathroom giant Svedbergs Group has completed the acquisition of 100% of Roper Rhodes Ltd, a well-known British bathroom furniture manufacturer, on December 1.
British HVAC Company Kartell UK Acquires Electric Towel Rack Manufacturer Vogue UK.
UK HVAC company Kartell UK has completed a multi-million-pound acquisition of electric towel rail manufacturer Vogue UK, which specializes in products such as radiators and electric towel rails.
Europe's Largest Countertop Manufacturer Files For Bankruptcy
On 25 November, Lechner Holding AG, D. Lechner GmbH, Europe's largest countertop manufacturer, filed for bankruptcy administration. According to reports, the main reason for the bankruptcy filing was liquidity pressure due to soaring raw material and logistics prices. This, coupled with delays in deliveries from upstream suppliers, resulted in orders not being processed as planned in the fourth quarter.
LIXIL Sells Another Subsidiary
On 26 November, LIXIL announced the sale of its entire stake in its subsidiary blisspa japan. The company, which was established in 1982, is said to have operated the bathtub brand JAXSON and was also responsible for part of the GROHE business. Following the sale, Grohe's business will be inherited by another LIXIL subsidiary, Grohe Japan.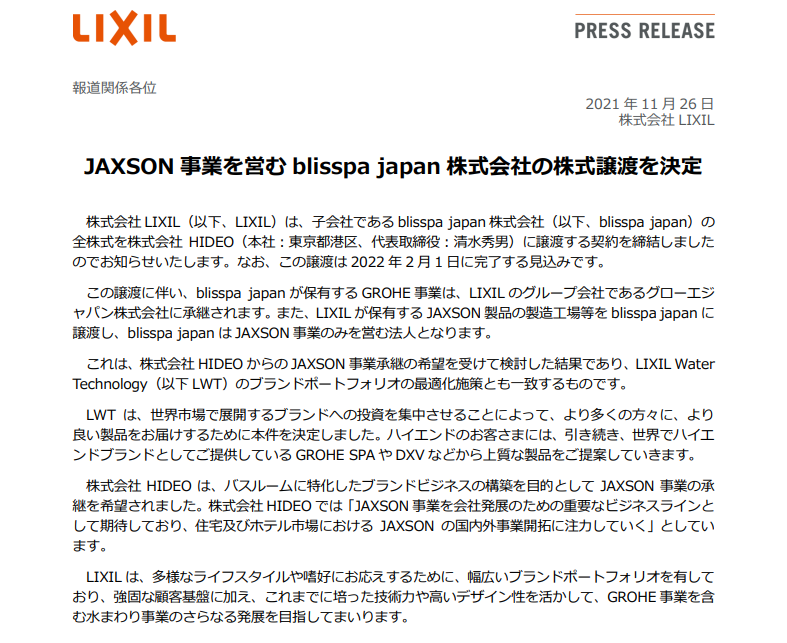 LIXIL Announcement
Dongpeng Shoots Down A Factory In Qingyuan For $110 Million
On 16 November, Dongpeng Holdings (003012.SZ) announced that its wholly-owned subsidiary, Guangdong Dongpeng Ecological New Materials Company Limited ("Dongpeng Ecological New Materials Company"), had won the subject asset for RMB111 million and obtained the Confirmation of Auction Result.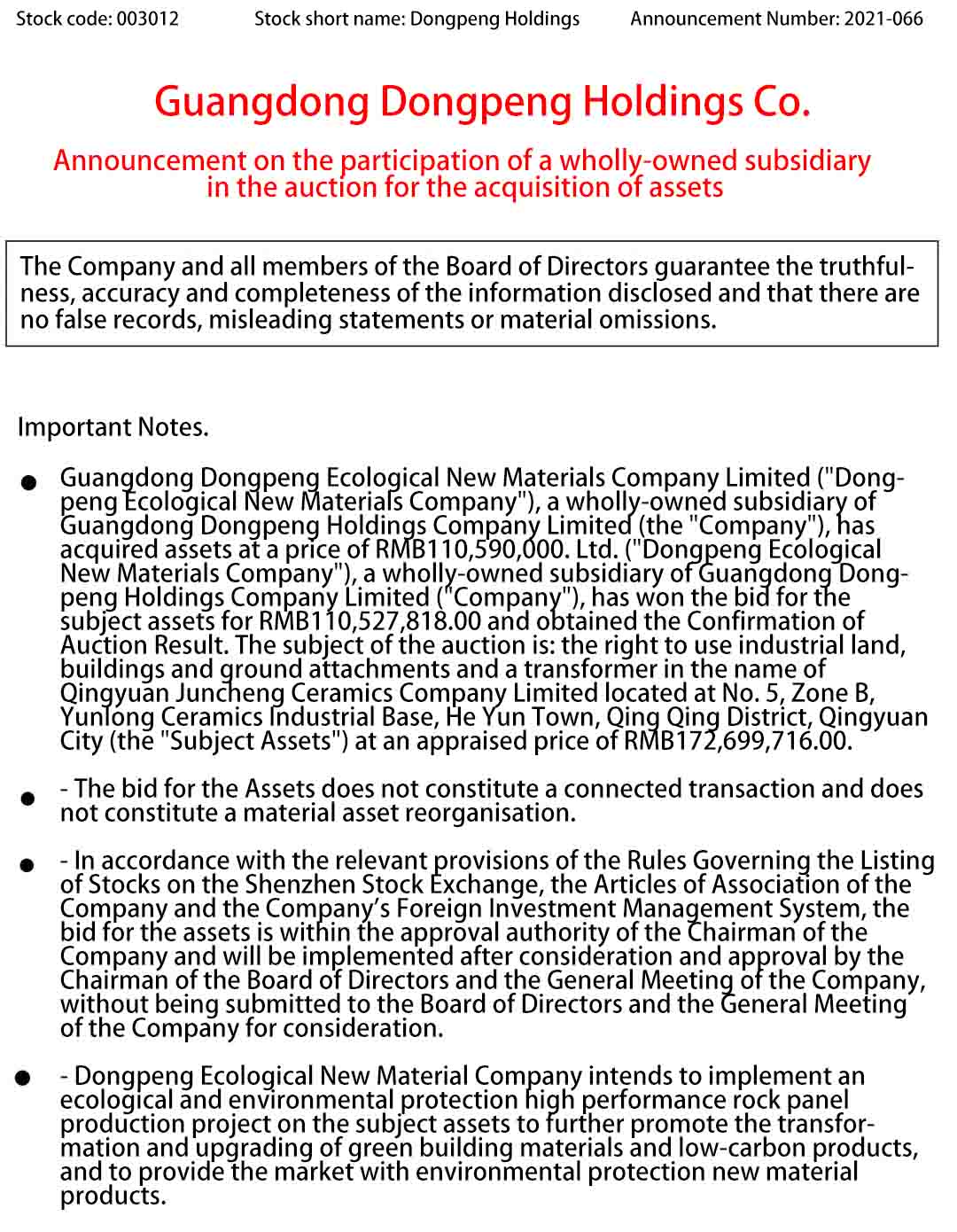 Dongpeng Announcement
German Century Cabinet Brand Again Filed For Bankruptcy
Some time ago, some German media reported that German cabinet maker Neue Alno had filed for bankruptcy in court. It is reported that this is the second time that the company has filed for bankruptcy. According to public information, Neue Alno has more than 6,000 dealers worldwide and is one of the larger cabinet manufacturers in Germany.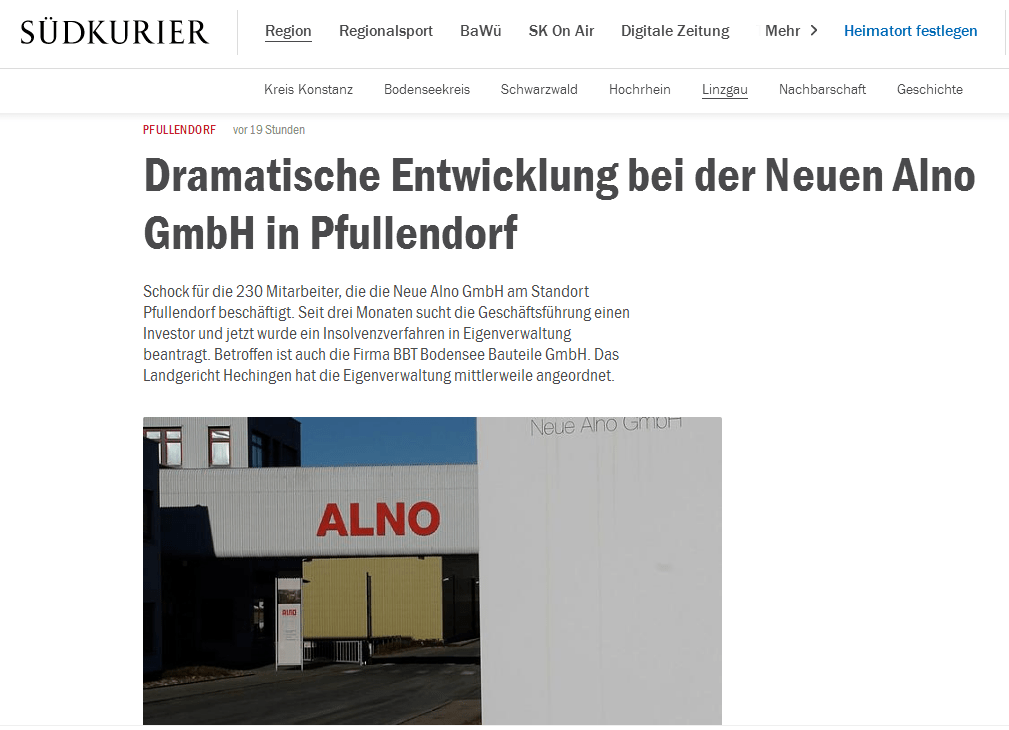 In June, Kohler Sold A Factory
In June, according to foreign media reports, Kohler's brand Jacob Delafon (Arbor Danfeng) is located in the French Jura (Jura) region of a ceramics factory, which has been acquired by the French small and medium-sized enterprises Kramer.
Roca Takes Over Europe's Fifth Largest Water Tank Manufacturer
On 7 June local time, the Aliaxis Group, the world's largest manufacturer of plastic fluids, announced on its website that it had agreed to sell its subsidiary SANIT to Roca of Spain.
Founded in 1945, SANIT specializes in wall-mounted systems, including in-wall tanks, and with a turnover of 74 million euros in 2020, is the fifth largest operator in Europe.
Masco Sells Shower Room Business Hüppe
On 1 June local time, Masco, the parent company to which Hansgrohe and Delta Mixer belong, announced that it had completed the sale of its shower room business HüPPE to the pan-European investment house AURELIUS.
Beltran BRAVAT Completes Acquisition Of German Kitchen Cabinet Company Rational
In April, Rational, a leading German manufacturer of high-end bespoke cabinets, officially announced the addition of BRAVAT, a leading German kitchen and bathroom brand, as a new member of its portfolio.
The integration of the businesses will leverage the combined strengths of both companies in their respective areas of expertise to provide total kitchen and bathroom solutions to customers worldwide. Both parties have agreed not to disclose the purchase price.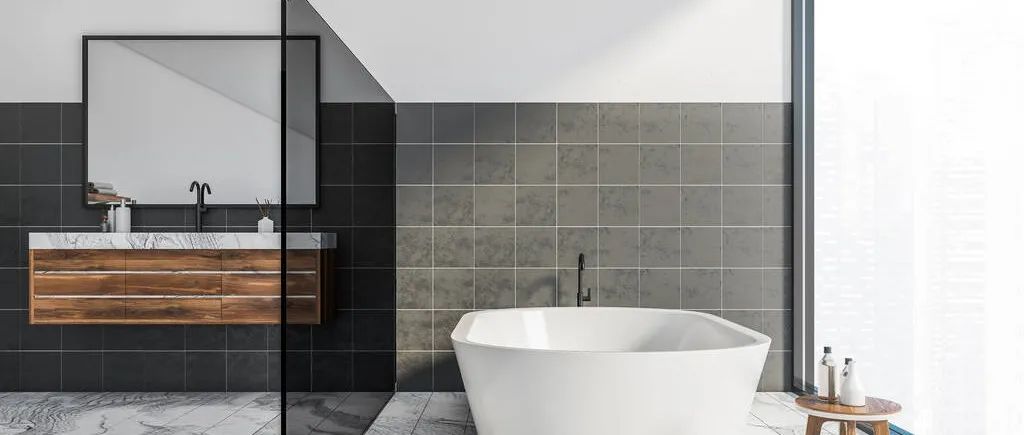 FM Mattsson Mora Acquires Two Bathroom Companies
According to foreign media news on March 1, FM Mattsson Mora Group has completed the acquisition of British bathroom brands Aqualla and Adamsez brands on February 26, and the transaction amount is not yet disclosed. With this acquisition, FM Mattsson Mora Group now owns the Aqualla, Adamsez, Mora Armatur, Damixa and Hotbath brands.
Hartford Holdings Acquires A Shower Chassis Manufacturer
On 5 March local time, Hartford Holding announced that it had completed the acquisition of Traymate, a British bathroom company specializing in the manufacture and sale of shower trays, on 26 February.
Bemis Acquires Smart Toilet Company Bio Bidet
Bemis, one of the world's largest toilet seat manufacturers, has recently acquired Bio Bidet, a smart toilet manufacturing company, to expand its product line and sales network, according to foreign media reports on 13 January.
Flair Showers Acquires Shower Room Company Majestic
Irish shower company Flair Showers has acquired Majestic, another Essex-based shower company, to strengthen its position in the market, according to a report in the foreign press on 19 January.
GC-Gruppe Acquires Majority Stake In Bathroom Distributor Facq
In January, the German group GC-Gruppe announced the acquisition of a majority stake in the Belgian family-owned company Facq, a specialist distributor of bathrooms and heating.
Both the acquisition and the sale reflect an increased degree of consolidation in the industry. The previous unfocused and even sloppy development model, driven by the development dividend, is gone.