Mainstream Media Kitchen & Bathroom News
Franke Holding AG (hereinafter referred to as "Franke Group") announced on March 2nd that it has reached an agreement to divest its Franke Water Systems AG (hereinafter referred to as Franke Water Systems AG ("Franke Water Systems"). The Board of Directors and the Management Board have decided to divest Franke Water Systems for strategic reasons and have reached an agreement on the sale with the European private equity firm Equistone Partners Europe (Equistone).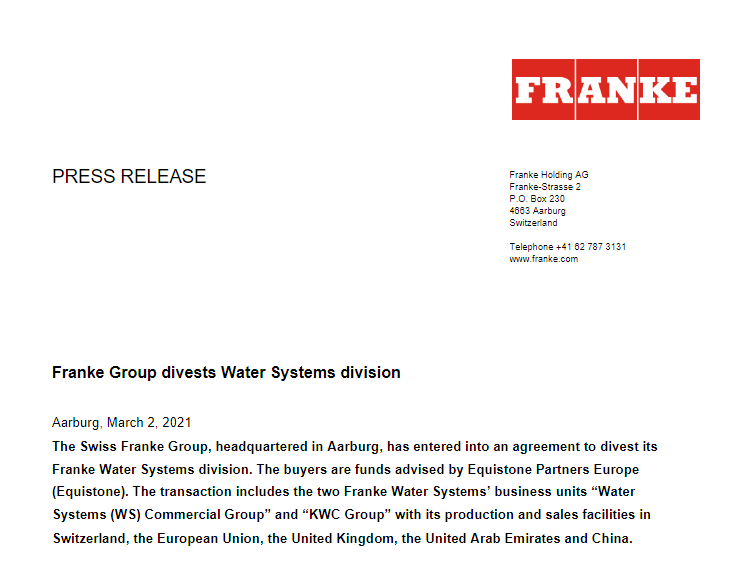 Notably, Thorsten Klapproth, who was CEO of Hansgrohe SE 2014-2018 and Fotenbau (WMF AG), is involved in the transaction as a co-investor. The financial terms of the transaction have not yet been disclosed and are still subject to approval by the relevant antitrust authorities and are expected to be completed in the first half of 2021.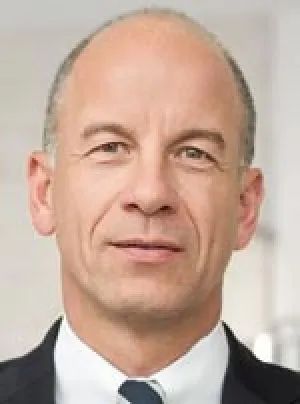 Thorsten Klapproth, CEO of Hansgrohe for the period 2014-2018
Franco Water Systems is part of the Franco Group, a leading European manufacturer of kitchen and bathroom fittings for the residential, public and commercial sectors. Founded in 1911 in Switzerland, the Franco Group is a globally active supplier of domestic kitchens and bathrooms, public restrooms, and professional systems catering. Franco Water Systems is composed of two business units, KWC Group (KWC) and WS Commercial Group (WSC), with production and sales locations in Switzerland, the EU, the UK, the United Arab Emirates and China, and revenues of more than CHF 192 million in 2020. The current management team will continue to drive the company's growth strategy.
KWC is the market leader in Switzerland for residential kitchen bathrooms and commercial kitchen accessories. The long-established company offers its customers solutions in the mid-range to luxury price range. wsc provides its customers with high-quality stainless steel bathroom fittings.
According to the press release, the divestiture of Franco Water Systems will build on the solid growth of recent years with international expansion, while achieving organic and acquisitive growth.