Faucet is a great invention, so that we can experience the fun of life and convenience, but what is the internal structure of hot and cold faucet? Do you know which parts will be used when it is working?
A.Faucet accessories
1.Cartridge: 35mm ceramic cartridge.  Ceramic discs offer significant advantages over rubber and plastic varieties, including the following: Ceramic is far more durable than rubber or plastic, allowing it to last longer. It can also stand up to extremes of temperature more effectively than other fixture options
2. Cartridge cover: brass material
3. Handle cover cup: plastic or metal material. The advantage of the handle cover cup is that there is possibly better closure of the periphery around the cup,make the faucet more perfect and good looking.
4.Handle: zinc alloy material
5&6.Faucet body: brass material
7. Shower spray: plastic material with two functions.
8.Shower hose: 1.5meter
9.Gravity ball
10&11. Gasket: rubber and metal
12. the plastic  nut
Ceramic valve working principle: generally, there are 3 holes under the bottom of the ceramic valve, one for cold water, one for hot water, the other for internal water outlet.The valve holes which for cold and hot water both have a sealing ring, to guarantee in sealed condition when the faucet body is in incline, ensure that the cold tube and hot tube after cold and hot water pipe body connection to ensure hot water pipe and the cold water pipe is a one-to-one correspondence with the valve cold and hot hole. So the valve is mainly to control the open-close of these two-hole to realize hot and cold water come out.
B.installation steps
1. The holes of the valve core base are aligned with the feet of the valve core for installation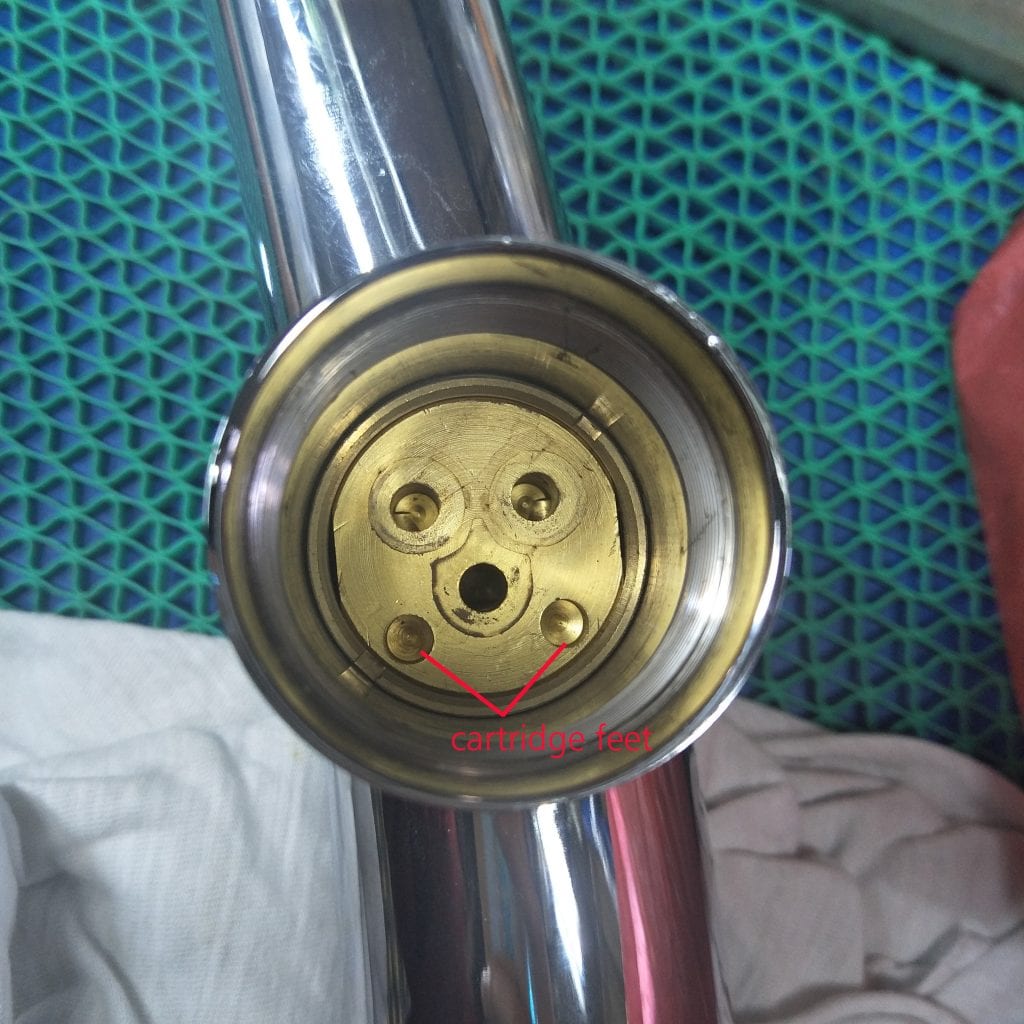 2. Tighten the cartridge cover to fix the valve core.
3. also screw the handle cover to hide the inner spool, the faucet looks more pretty.
4. Connect the two main bodies. Why separate the two parts? Because of this, the faucet can be rotated 360°.
5. Finally, just past the shower tube through the bottom.
We are 12 years faucet manufacturer, if you have any interesting product, please feel free to contact me
Email:info@vigafaucet.com