my friend ask me , he bought a faucet from the high end faucet brands. in three months ago. it is a  high quality stainless steel faucet. what's more, this faucet supplier has more than 5 years warranty. and he was satified the faucet.
The new stainless steel fauce is polished flashing light, it is fashionable ,make him more comfortable.
but what make him confuse is that the faucet is very easy dirty after three months.
what's more, It can't be cleaned with ordinary detergent at all. The surface of stainless steel can't be brushed with steel wire, because brushing the ball after steel wire will leave the surface of stainless steel unable to be cleaned and it can't repair the scratches.
I believe many people have the same confuse.
Follow up with my step as below, let's do a magic for your faucet and came back to bright.
1. You can squeeze the toothpaste on the stains of the stainless steel faucet, then find an unused toothbrush, soak the toothbrush, then use the wet toothbrush to dip the toothpaste and repeat the scrub. but be careful, your move should be light. then rinse with clean water, and finally dry with a clean cloth.
2. Wipe the surface of the stainless steel faucet with orange peel back and forth, and then wipe it with a clean soft cloth. The principle is that orange peel contains fruit acid, which can maintain the surface of stainless steel.
3. Use the peeled potatoes to wipe the stainless steel faucet repeatedly, and the faucet will immediately restore its shine. If there is no potato skin, you can also wipe the stainless steel faucet with white radish skin, which can also play a decontamination effect.
4. First, pour the vinegar at home into a bowl, then use a soft-bristled brush to dip the vinegar, and gently scrub the stainless steel parts that need to be cleaned, and brush it at least 5 times. Then wrap the area where the vinegar has been brushed with plastic wrap, and then uncover it after about half an hour. After gently wiping with a clean cloth, you will find that the stainless steel faucet becomes shiny as new.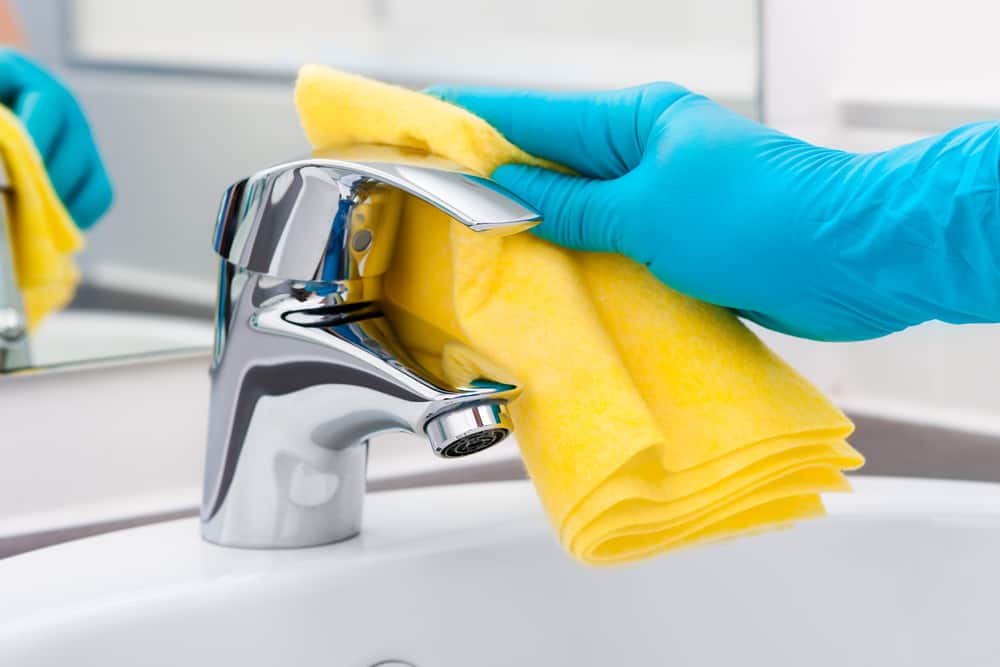 Never use some cleaning products that contain super corrosiveness. This will damage the surface of the faucet and make it less durable.
This suggestion comes from a bathroom manufacturer with 12 years of manufacturing experience, VIGA.
12 years manufacturing experience, 60 series product, CUPC, TISI and ISO9001 certificated, one hour reach jiangmen port, this is how we keep good quality and competitive prices for global valued customers.
Our main products cover faucet, shower faucet, bathroom accessoreis, and floor drainer, etc.
VIGA also promise the 5 warranty to our customer.
If any product meets your demand, please feel free to contact us. Catalog & competitive price can be offered.
Contact email: info@vigafaucet.com