Bathroom Business School
Recently, "Xiaomi bathroom" again received attention. The reason is that the Fuzhou Intermediate People's Court in a Xiaomi Technology Company and Xiaomi Sanitary Ware, Jianou Mi You Sanitary Ware Company involved in the infringement of trademark rights and unfair competition dispute case to act to preserve the ruling, prohibit the use of Xiaomi Sanitary Ware Company Limited contains the word "Xiaomi" business name, stop using "Xiaomi Sanitary Ware" logo to carry out business activities.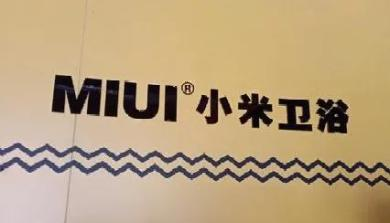 In the case, Xiaomi Technology Company provided several pieces of evidence to prove that Xiaomi Bathroom Company used the trademark "Xiaomi" in its commercial activities without authorization, including the prominent use of "Xiaomi" in its business premises, website, public number, small programs, advertising and publicity, and the registration of "Xiaomi" as The company also registered "Xiaomi" as a domain name, which constituted unfair competition. For this reason, Xiaomi Technology applied to the Fuzhou Central Court to take immediate preservation measures to prevent the goodwill of Xiaomi Technology from being degraded and to avoid economic losses, and finally the Fuzhou Central Court made a ruling on the preservation of the act.
This case is a typical case of bathroom practitioners infringing on the well-known trademarks of other industries, and within the bathroom industry, similar cases are popping up. No less than four cases of infringement of exclusive trademark rights and intellectual property rights have come to light recently, with one merchant fined 370,000 yuan for selling counterfeit bathroom products and another sentenced to six months' imprisonment and one year's probation for selling counterfeit bathroom products to a nursing home.
Seized in Hangzhou West Lake
118 pieces of counterfeit "Marco Polo" bathroom products
Vimy ceramics recently revealed that in early 2021, Marco Polo counterfeit personnel in Hangzhou city, during a field visit, found a batch of building materials warehouse located in Hangzhou City, West Lake District, marked with "Marco Polo", "Mokc Polo" and "On March 1, Hangzhou West Lake District Market Supervision Bureau carried out on-site seizure according to the reported materials and seized 118 pieces of infringing products suspected of infringing the trademark rights and interests of "Marco Polo".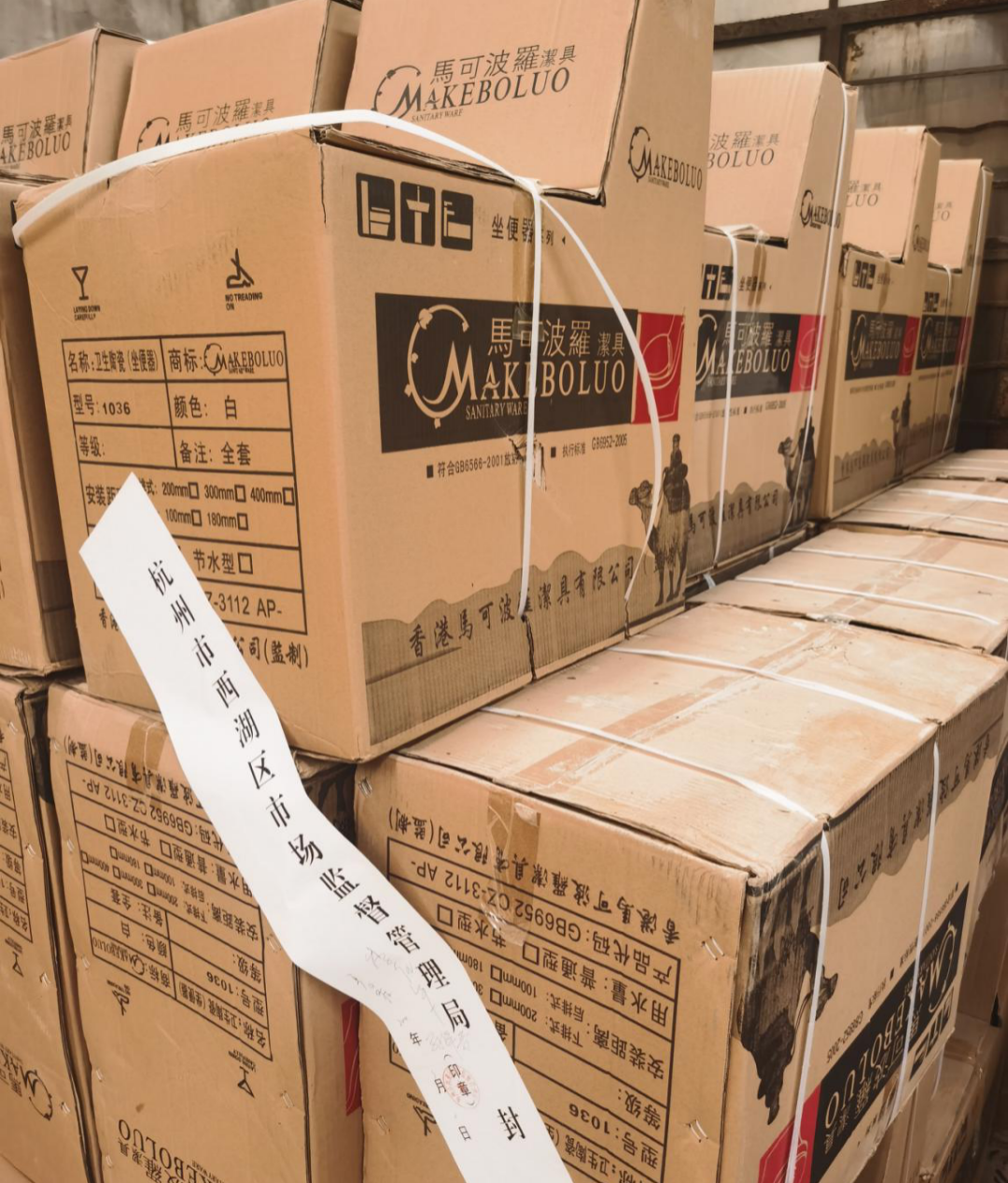 An enterprise in Fuyang, Hangzhou
Counterfeiting "ARROW" with "ARRCVV
As reported by Fuyang Daily on April 21, 2020, on August 17, 2020, the Fuyang District Market Supervision Bureau received a complaint from a company that an enterprise was selling counterfeit Wrigley bathroom products.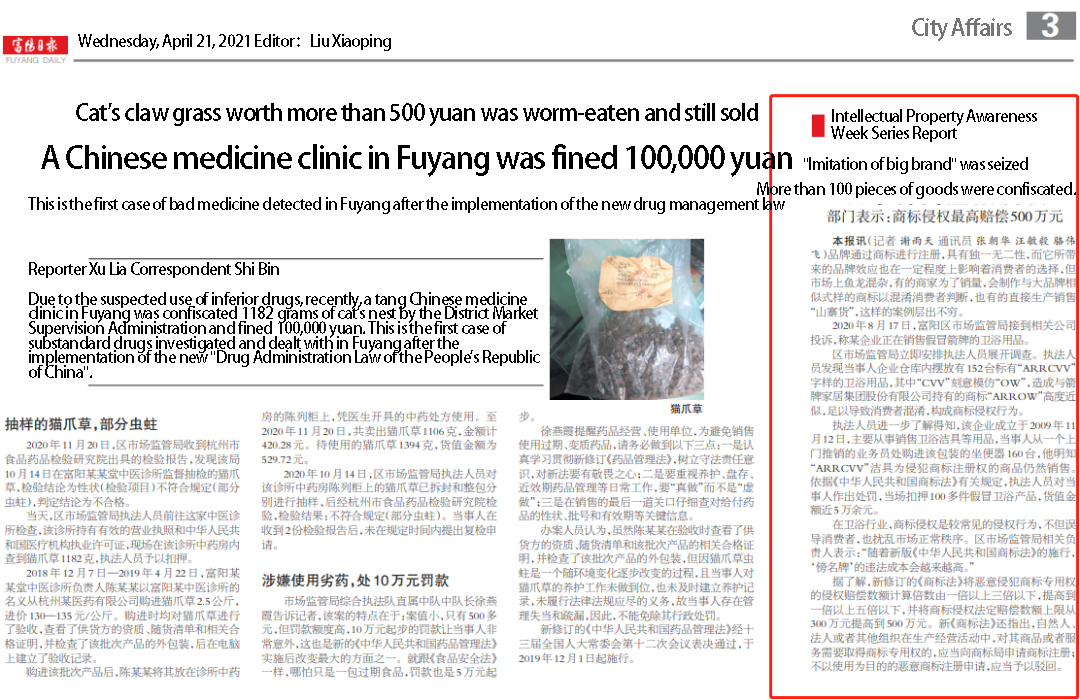 The District Market Supervision Bureau immediately arranged for law enforcement officers to investigate. The law enforcement officers found 152 sets of bathroom products marked with "ARRCVV" in the warehouse of the enterprise concerned, of which "CVV" deliberately imitated "OW", resulting in the same name as "ARRCVV". Ltd. holds the trademark "ARROW" highly similar, enough to cause consumer confusion, constituting trademark infringement.
Further understanding of law enforcement officers learned that the enterprise was established on November 12, 2009, mainly engaged in the sale of sanitary ware and other supplies, the person concerned from a door-to-door salesman to purchase the package of 160 units of toilet seats. He knew that the "ARRCVV" sanitary ware was an infringement of the trademark registration rights and still sold the goods. In accordance with the relevant provisions of the Trademark Law of the People's Republic of China, the law enforcement officers imposed penalties on the party concerned and seized on the spot more than 100 counterfeit sanitary products with a value of nearly RMB 50,000.
A businessman in Zhangjiagang sold counterfeit sanitary products to nursing homes
Recently, Zhangjiagang City announced the selection of the "Top Ten Typical Cases" of Intellectual Property Protection in Zhangjiagang City in 2020, including a case involving counterfeit sanitary products.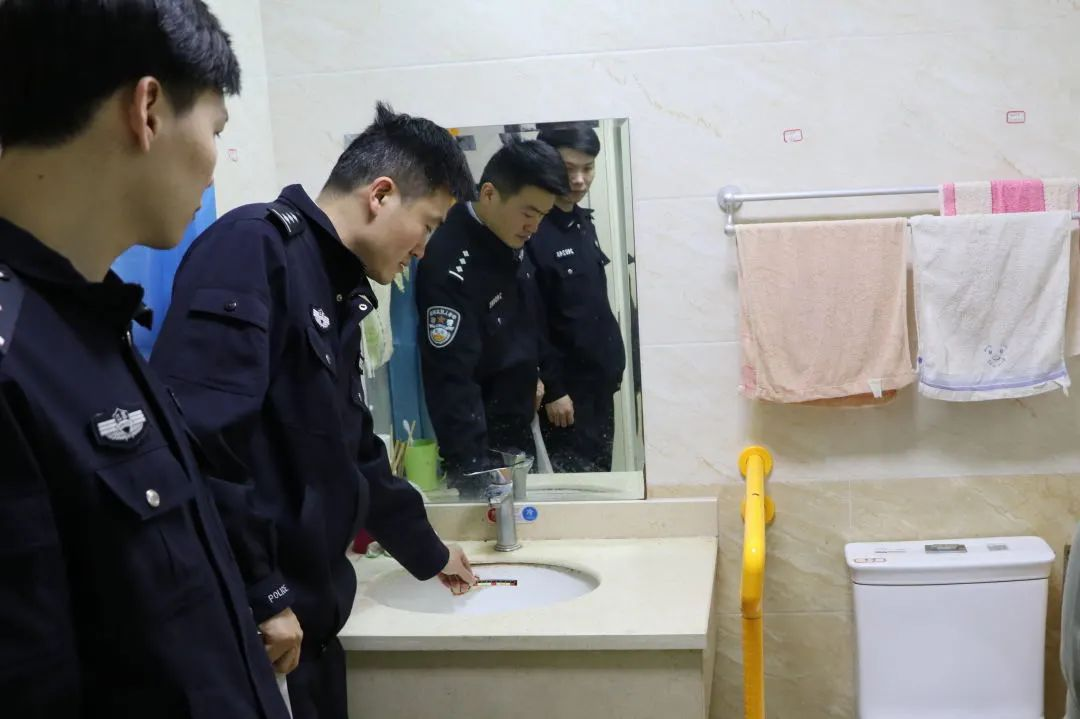 According to the report, in August 2020, based on the tip from Zhangjiagang Municipal Public Security Bureau, the police investigated and found that Zhou had sold 152 counterfeit "ARROW" Wrigley toilets and 152 counterfeit "ARROW" countertops to nursing homes between March and July 2017 in order to make illegal profits. ARROW" Wrigley basin to a nursing home in Zhangjiagang at a total price of more than RMB 200,000 for the nursing home's decoration project. On November 2, 2020, after the Zhangjiagang Public Security Bureau identified the criminal facts, the case was prosecuted. Zhou was sentenced to 6 months' imprisonment, 1 year's probation, and a fine of 40,000 Yuan.
A company in Xiaoshan, Hangzhou sold
A company in Xiaoshan, Hangzhou was fined 370,000 yuan for selling counterfeit "Wrigley" bathroom products.
According to statistics, as of April 29, 2021, a total of 163 sanitary ware enterprises and stores nationwide were administratively punished, of which 120 were fined, suspended or revoked license, suspended or revoked license 19, 7 warnings, ordered to stop production and shut down 6. Among the administrative penalties, more were punished by the local market supervision authorities, reaching more than 100 cases. Ltd. was confiscated for selling goods infringing the exclusive right of registered trademark, and 365 (sets) of counterfeit "ARROW" and "Wrigley bathroom" brand bathroom products were confiscated, and fined 370,000 yuan.
The maximum compensation for trademark infringement is 5 million yuan
The phenomenon of "brand name" is very common in the sanitary industry, which not only misleads consumers, but also disrupts the normal order of the market. But it should be noted that the "brand-name" illegal costs are getting higher and higher, especially the new version of the "Trademark Law of the People's Republic of China" came into force, raising the illegal cost of trademark infringement.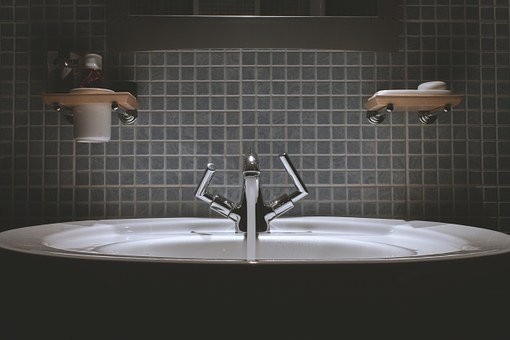 It is understood that the newly amended Trademark Law has increased the multiple of the infringement compensation amount for malicious infringement of the exclusive right to use a trademark from more than one times and less than three times to more than one times and less than five times, and has increased the upper limit of the statutory compensation amount for trademark infringement from 3 million yuan to 5 million yuan. The new Trademark Law also points out that natural persons, legal persons or other organizations that need to obtain exclusive trademark rights for their goods or services in the course of production and business activities shall apply to the Trademark Office for trademark registration. Not to use for the purpose of bad faith trademark registration application, should be rejected.
In addition to laws and regulations, ceramic sanitary ware enterprises on their own trademark protection is also becoming more and more important, a number of enterprises for this purpose set up a special "rights department" or "counterfeit team", the relevant departments to smash the market cottage behavior. It is believed that with the tightening of relevant laws and regulations and the improvement of enterprises' awareness of intellectual property rights, counterfeiting and brand-name behavior in the industry will be effectively curbed.