Xiaoxin Bathroom Headlines
Unknowingly, 2020 has passed, in the bathroom industry has naturally given birth to a number of quite a reaction to the new bathroom cabinet products, today we will take stock of the new bathroom cabinets worthy of attention in 2020 bathroom cabinets.
◆◆ Oppein: Victor ◆◆
Oppein new bathroom cabinet – Victor, to meet the dual needs of fashion and function ~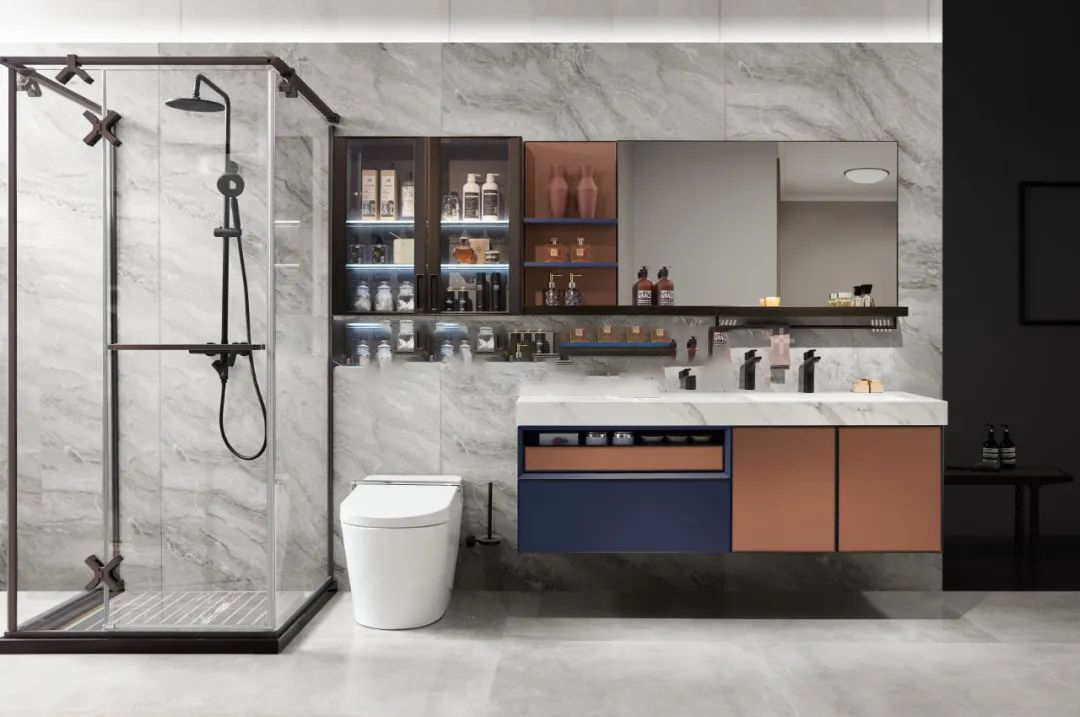 ▲Victor Space
The "Victor" bathroom cabinet combines the latest trendy elements of 2020 in one, both fashionable and avant-garde, and low-key luxury, with a perfect blend of dual temperament, standing out among many bathroom designs and making people unforgettable.
◆◆ SSWW: Grand Hyatt Series ◆◆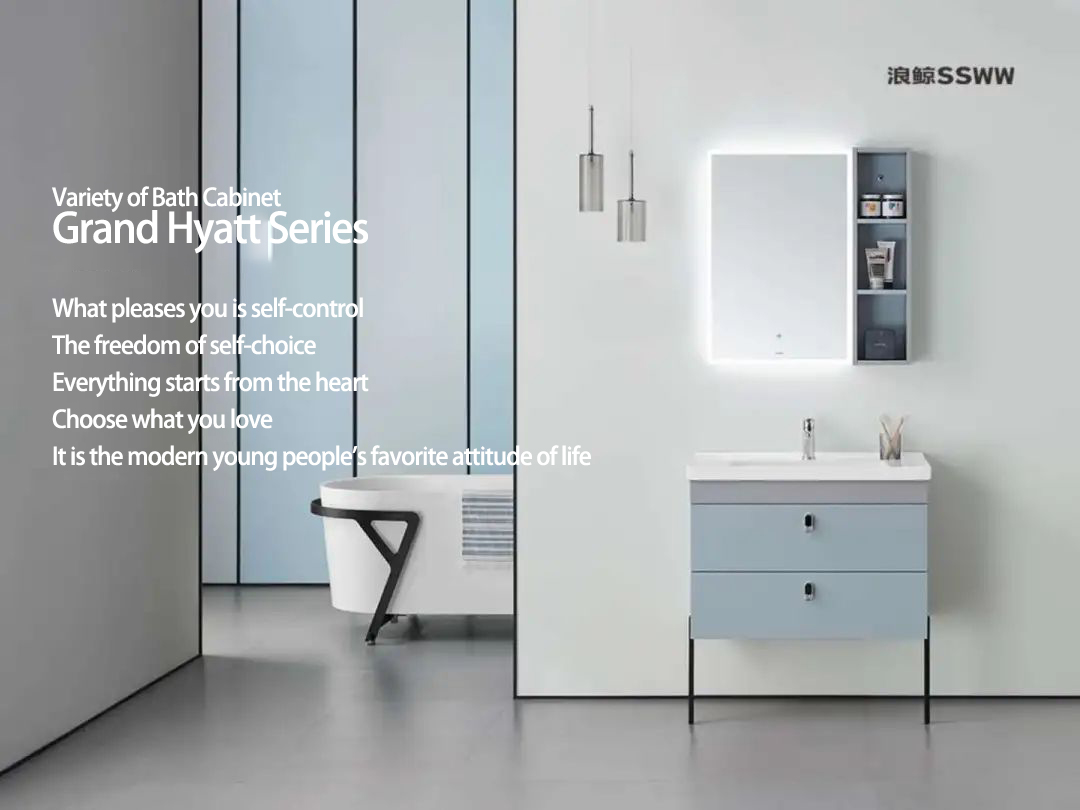 ▲SSWW bathroom Grand Hyatt Series Variety of bathroom cabinets
3 mirror cabinets, 3 mirror cabinets, 2 cabinet feet with your heart, giving your bathroom N+1 possibilities.
High-end calcined glaze, not easy to absorb dirt, humanized water-blocking edge design, dry and easy to clean.
◆◆FADORE: Aquamarine ◆◆◆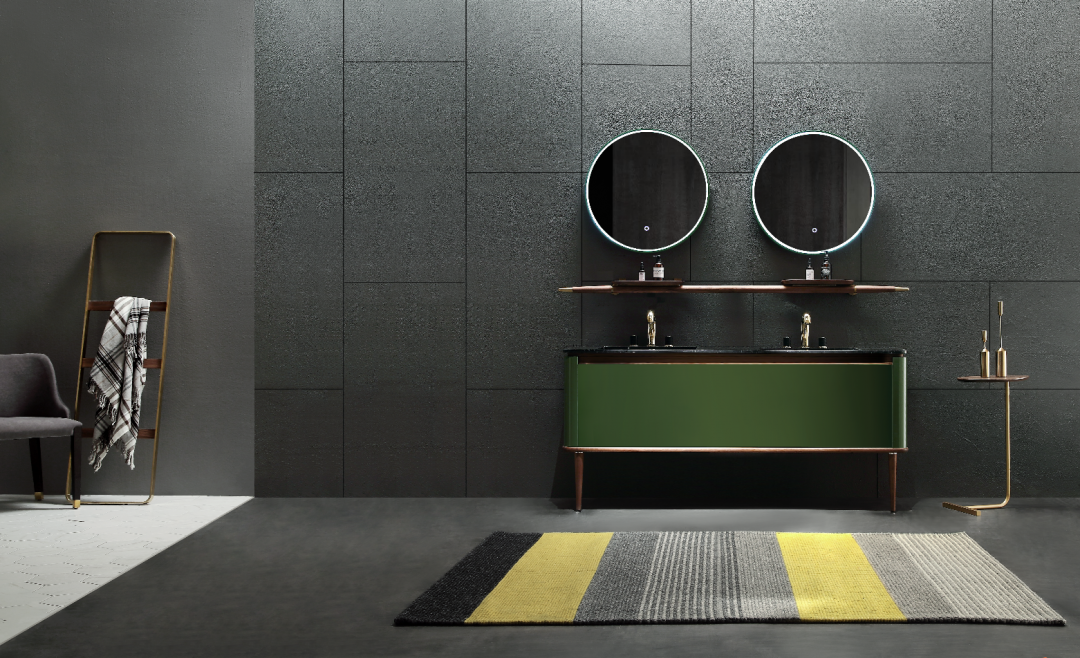 ▲FADORE "Aquamarine Mystery": Square and round, deep and dynamic
The FADORE bathroom cabinet is cleverly integrated with the toilet to create a dynamic bathroom space, with the design concept of modern minimalist style, the combination of square and round appearance design portrays a more simple and unique aesthetic flavor. Fits the current home trend, while reflecting the charm of customization in a hundred different ways. The real light luxury does not only lie in the surface design, but in the pursuit of higher quality of life.
◆◆Miluosi: Emmas ◆◆◆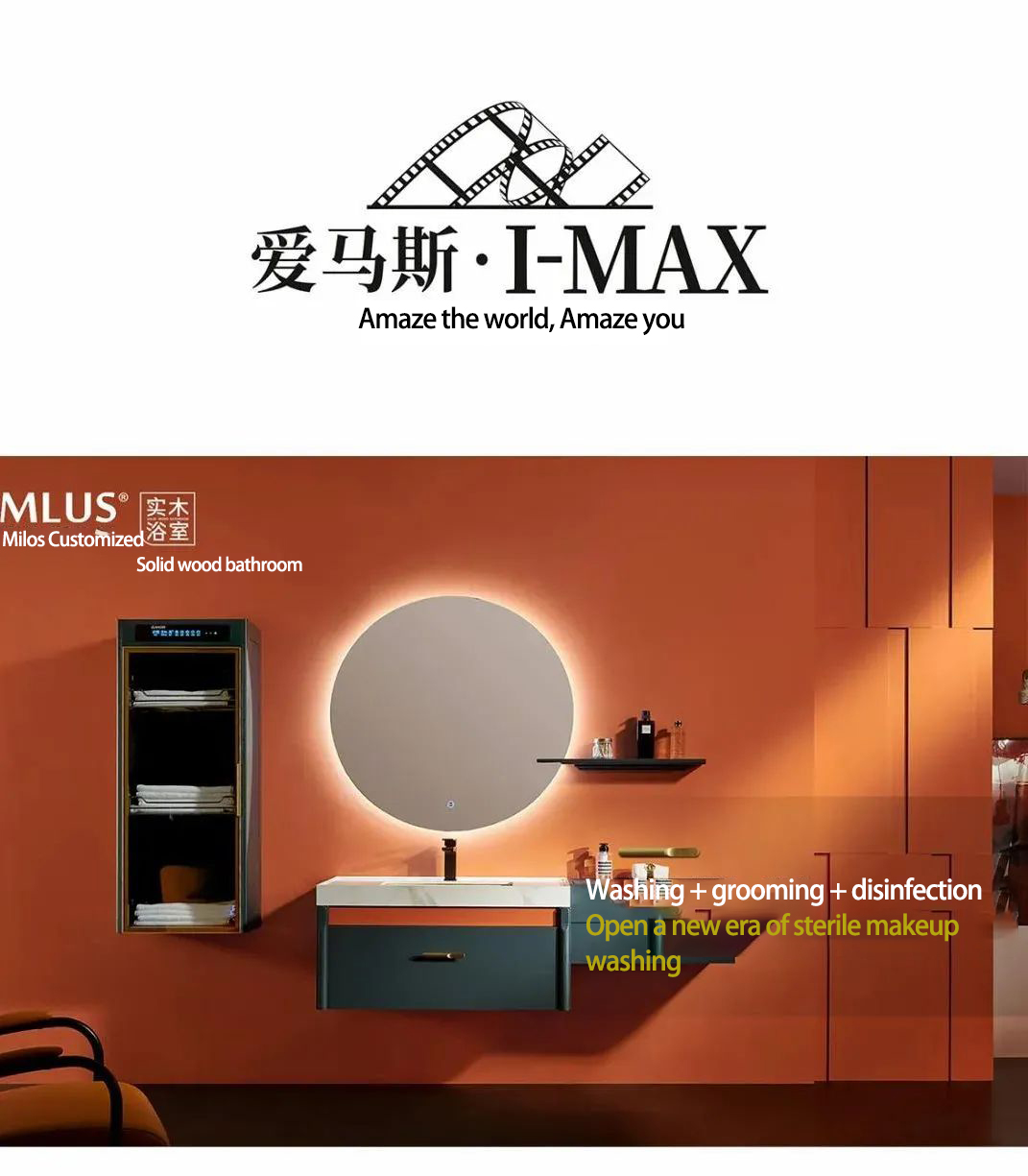 Bathroom cabinet + dressing cabinet combination meets the requirements of washing function, dressing function and saving function at one time, so that the limited space can play the maximum effectiveness, the most favorite combination of modern women.
◆◆Woma: Flowing Memory Series◆◆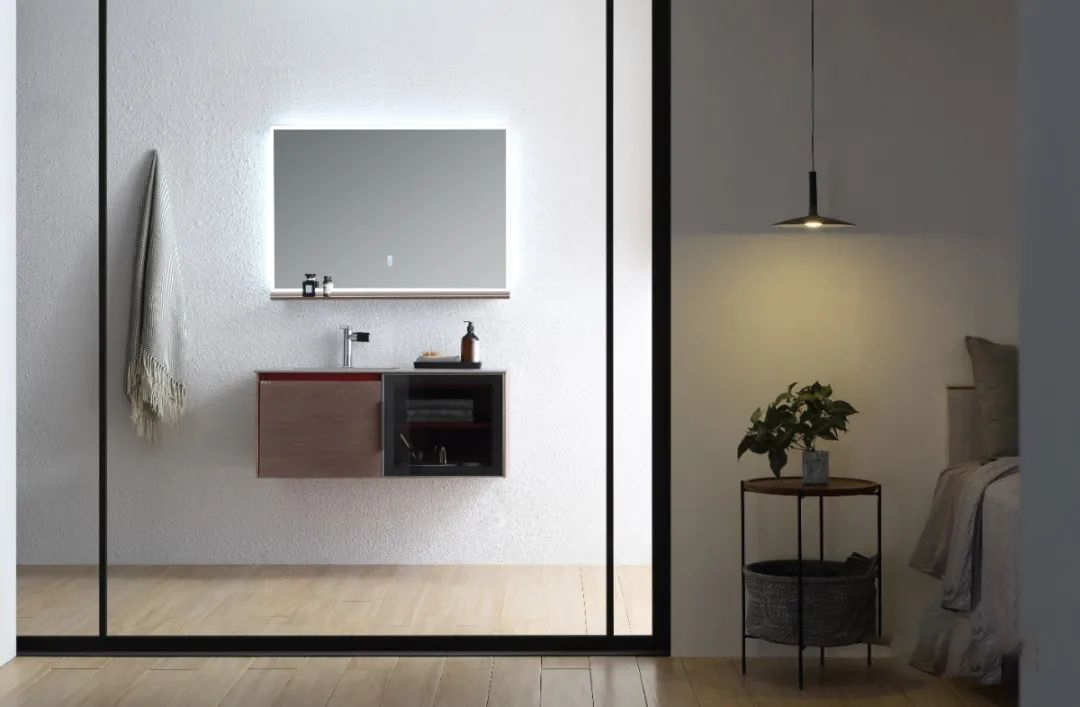 ▲Woma bathroom summer new flow of memory series bathroom cabinet
Woma bathroom summer new flow of memory series bathroom cabinet, maximum use of space to maximize the use of the integration of function, truly simple but not reduced. Flexible storage, large bathroom cabinet storage space, to reduce the burden of life!
◆◆ TIKISS: the combination of the series ◆◆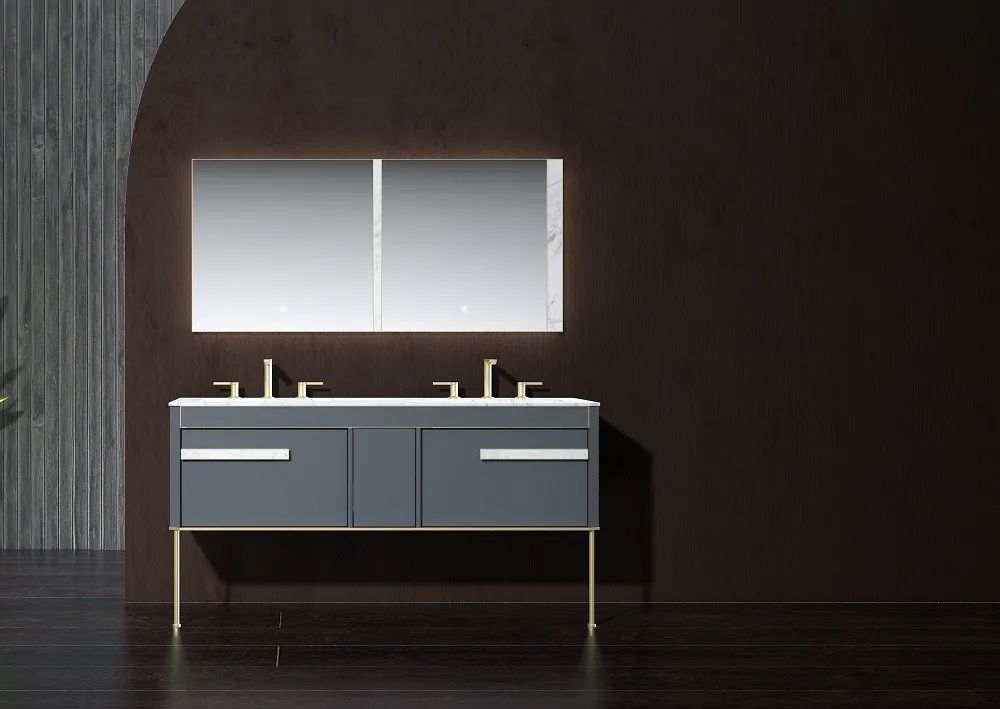 TIKISS series
The sky changes like a line, metal lines
The feeling is as steady as a rock, rock plate decoration
The light luxury style of the combination of classical and modern heavenly work
◆◆ SHKL: One thought, one heart series ◆◆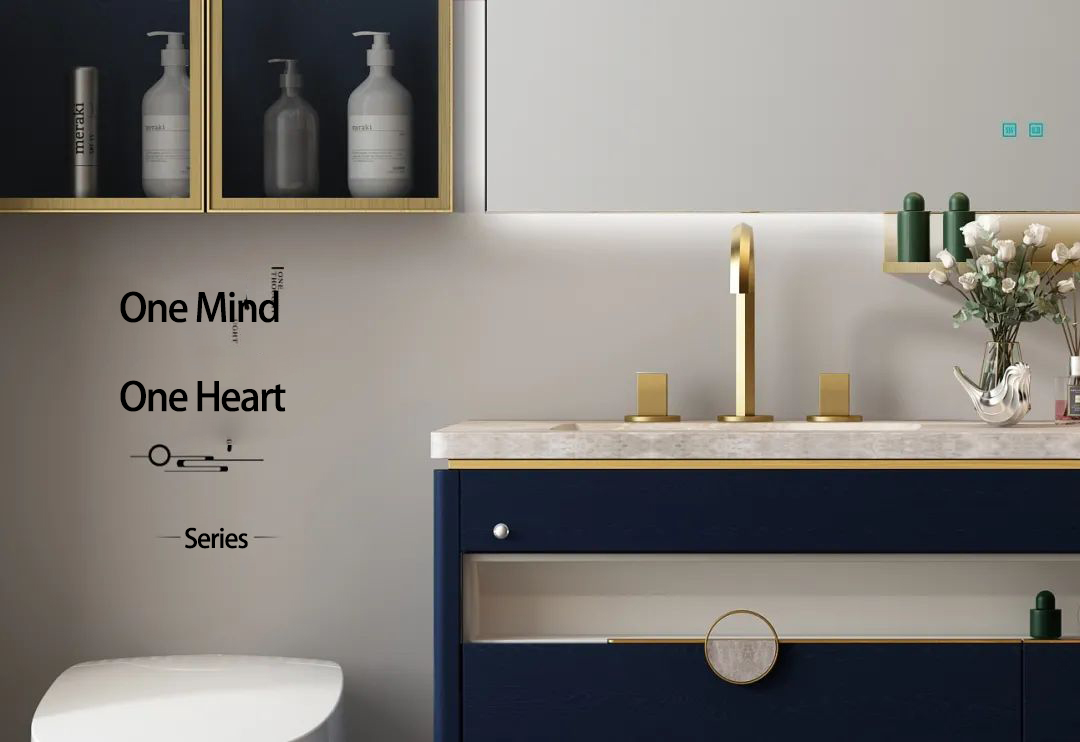 The design of "One Mind, One Heart" is not for "dazzling", but for "using". The cabinet does not have a trace of superfluous curved lines or flashy. All design expressions are in the point, line, surface, to complete their respective missions, to build a pure space, simple and elegant life.
◆◆VIK: Zhenxiang series◆◆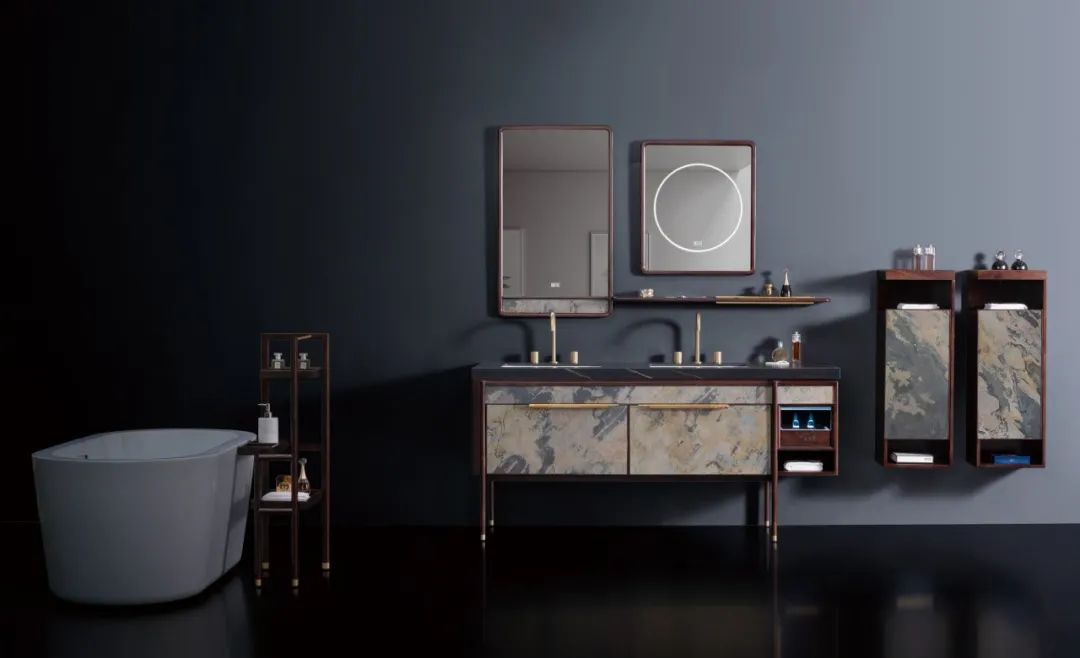 New Chinese style – Zhenxiang series bathroom cabinet
The main cabinet of solid wood is very textured, with the thickness of time that lasts forever
Open up new design ideas, the door panel selection stone skin overlay
As if the warmth of the wood and the cold hard marble collision
There is a strong visual impact
◆◆Arrow: Werner ll◆◆◆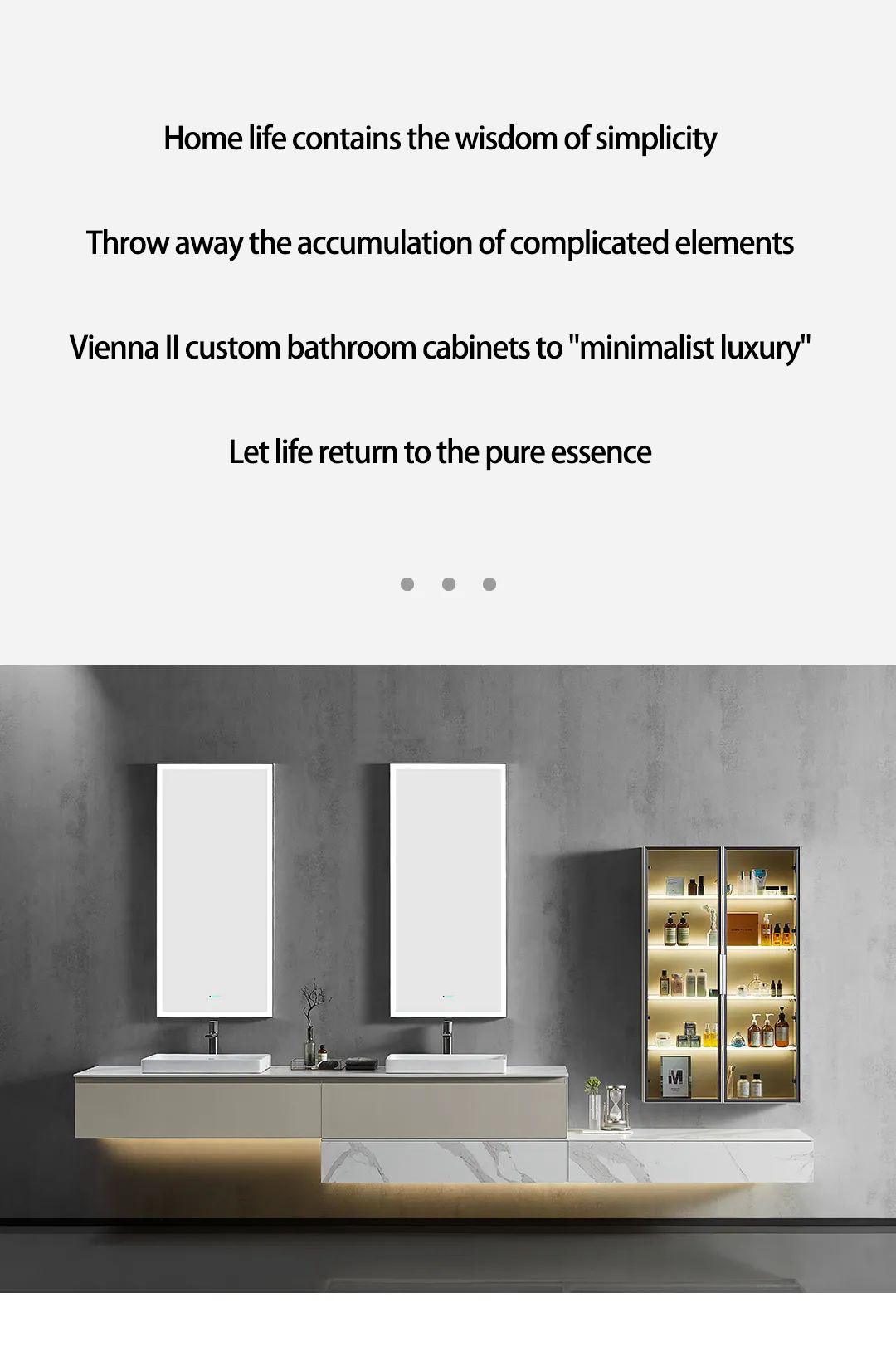 ◆◆Alonni: cloud dream flower series◆◆
Alonni bathroom cabinet cloud dream raw flower series, take the graceful nobility of the national color peony, touch people's inner pure national style complex, on the basis of traditional vocabulary, using modern elements, showing the aesthetics of the times, expressing the national style a lineage of flamboyance.
◆◆ Eagle Sanitary Ware: Rocko series ◆◆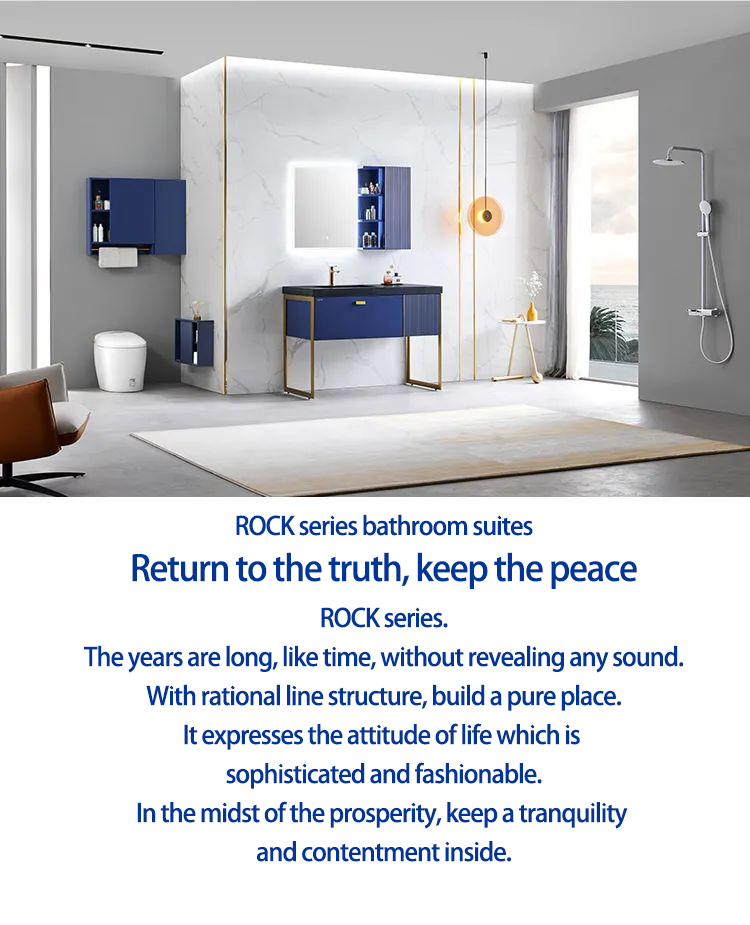 ◆◆Tepe: Feng Ina◆◆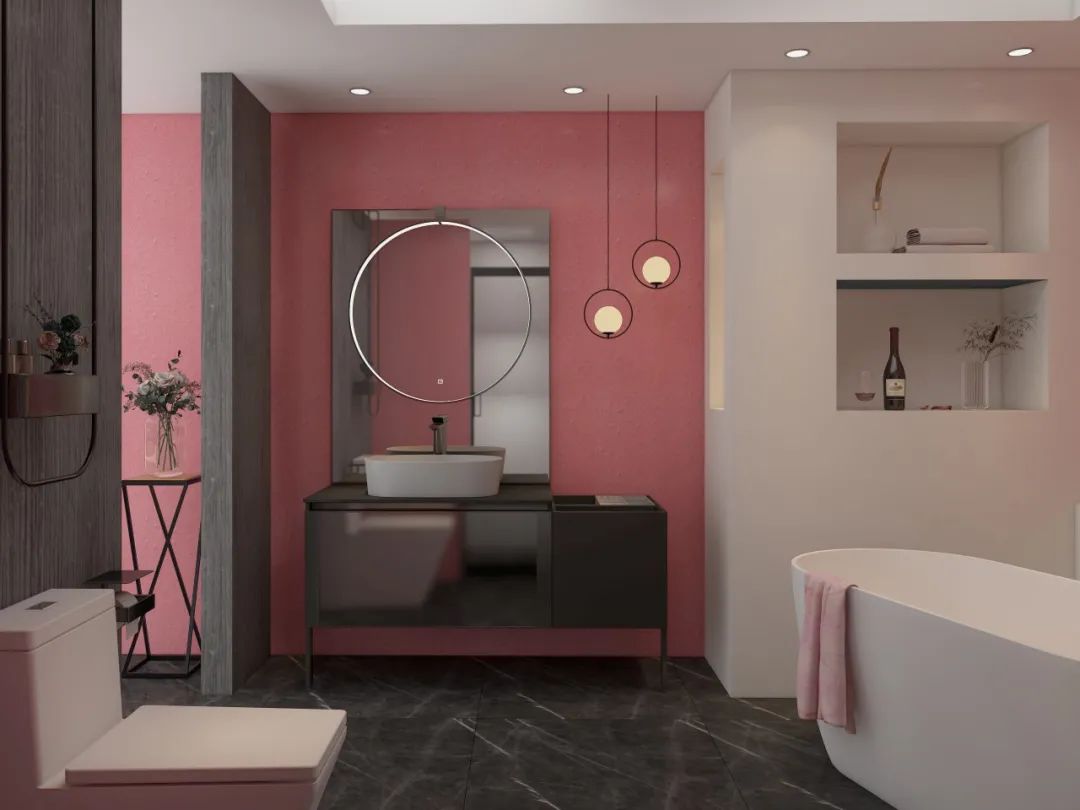 Feng Ina itself has a sense of light and elegant atmosphere.
Designer to Brazil brown cabinet.
With gunmetal gray texture mirror is perfect.
With the design of frosted light gray basin.
Low-key and elegant in the connotation and taste
The overall space feels clean and bright without losing its charm.
◆◆LORBN: Autumn-Winter Series Morandi◆◆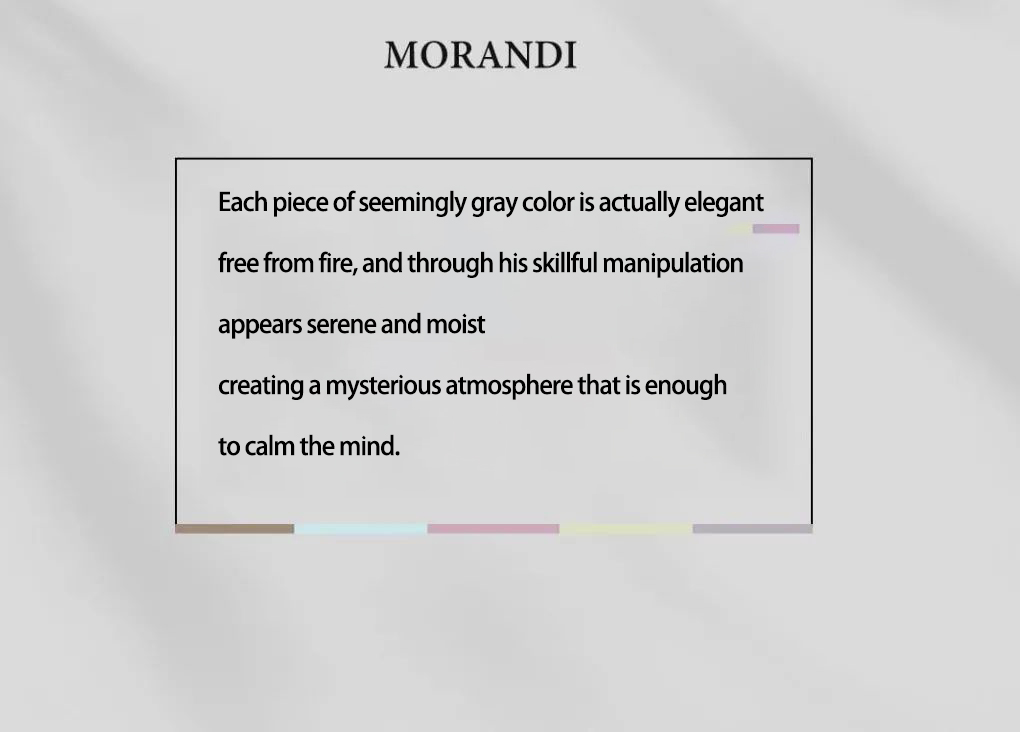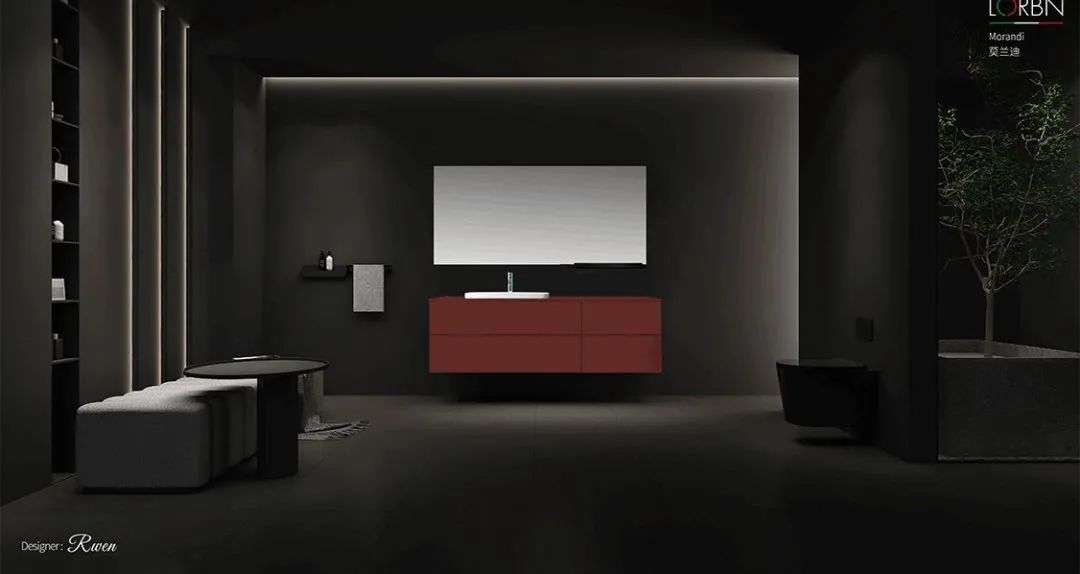 ▲2020-Autumn-Winter Series #Morandi
◆◆Frank: Time Preface ◆◆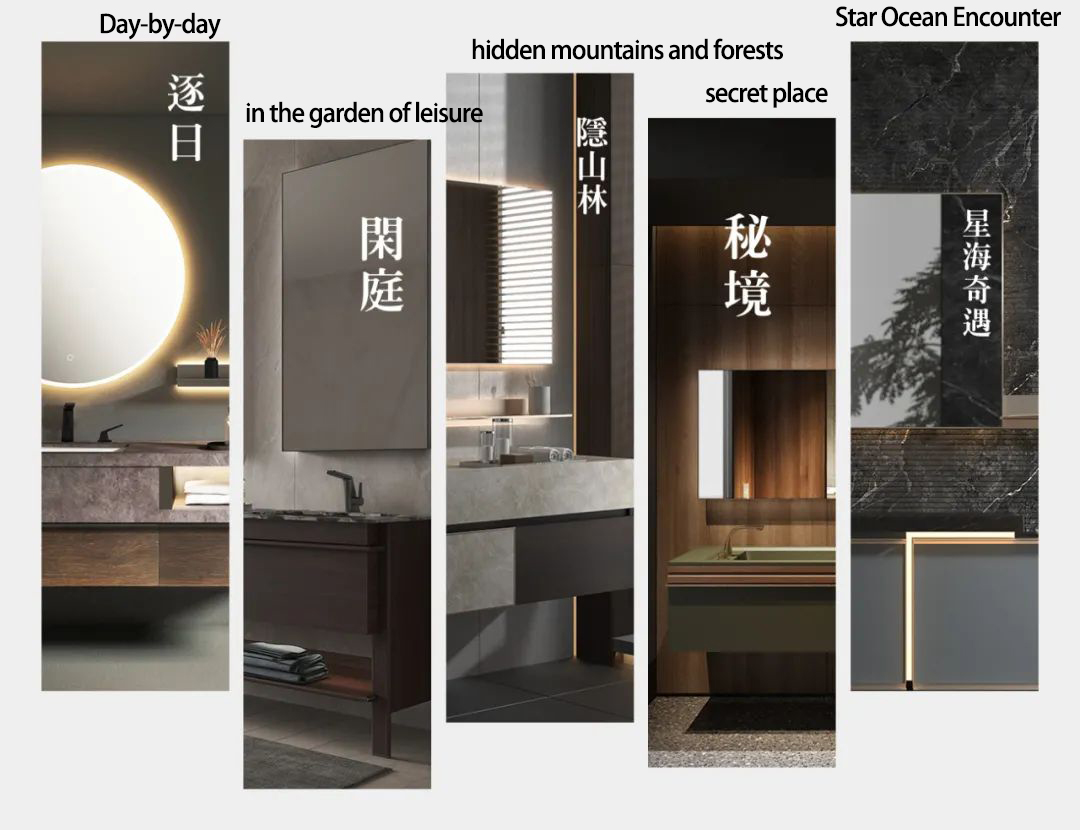 The "Time Preamble" series of extravagant new products for the fall 2020 launch is inspired by "light" and integrates lighting system and intelligent module into the new products. Modern design concept combined with traditional craftsmanship, inheriting the way of craftsmanship of Chinese artisan culture.
Purefine: Purefine series ◆◆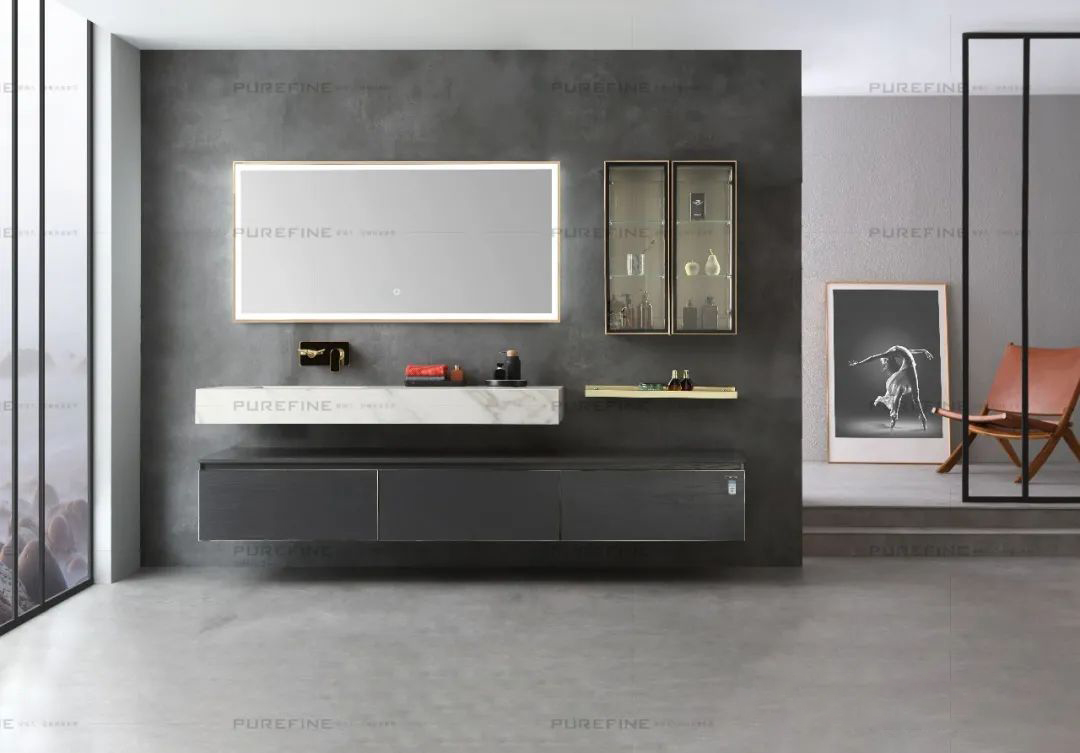 ▲PUREFINE-Yuexing Series
"Inspired by the scene at sunrise, there is a feeling of vigor and vitality that will unconsciously make people happy physically and mentally."
The five parts of the product rhythmically rise and fall to form a beating movement, and the Hermes orange inside the drawer brings a sense of jumping and makes the bathroom activity more pleasant.
◆◆Faenza: Visual Space Series◆◆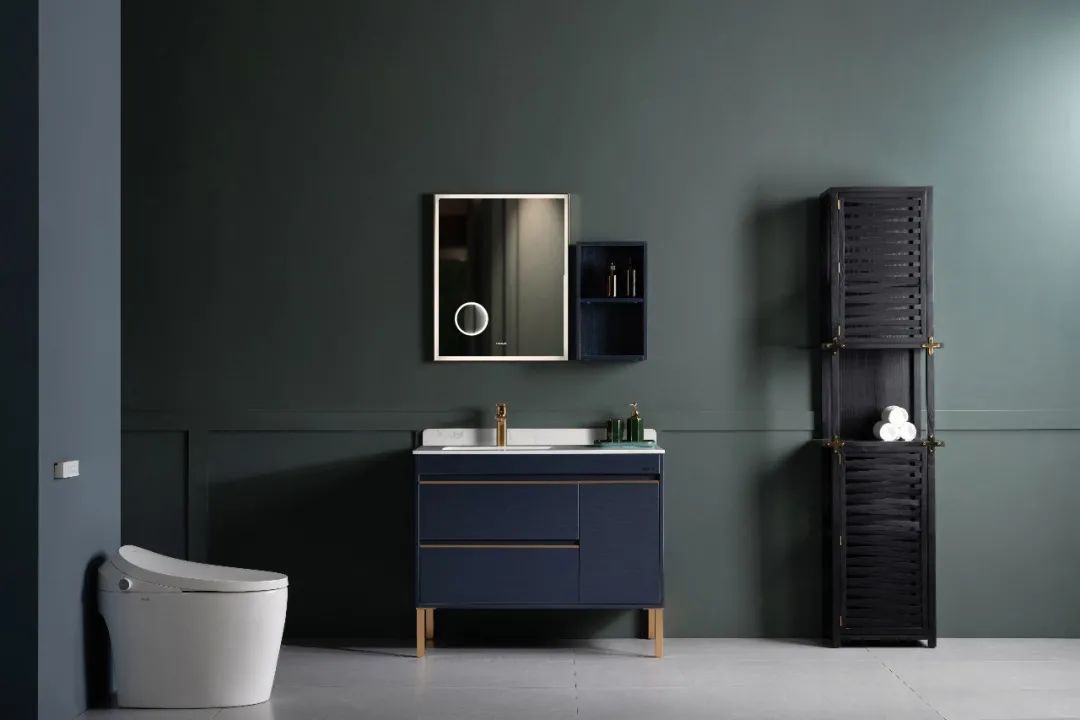 This is FAENZAFaenza's visual space series for 2020
"POSTMODERN GUSTO"
Incorporating the late 20th century art style and design concept
Create perceptible art through light, shadow, color and product furnishings
Carving the modern tension of space and presenting the post-modern romanticism
◆◆Aosman: Modern Series◆◆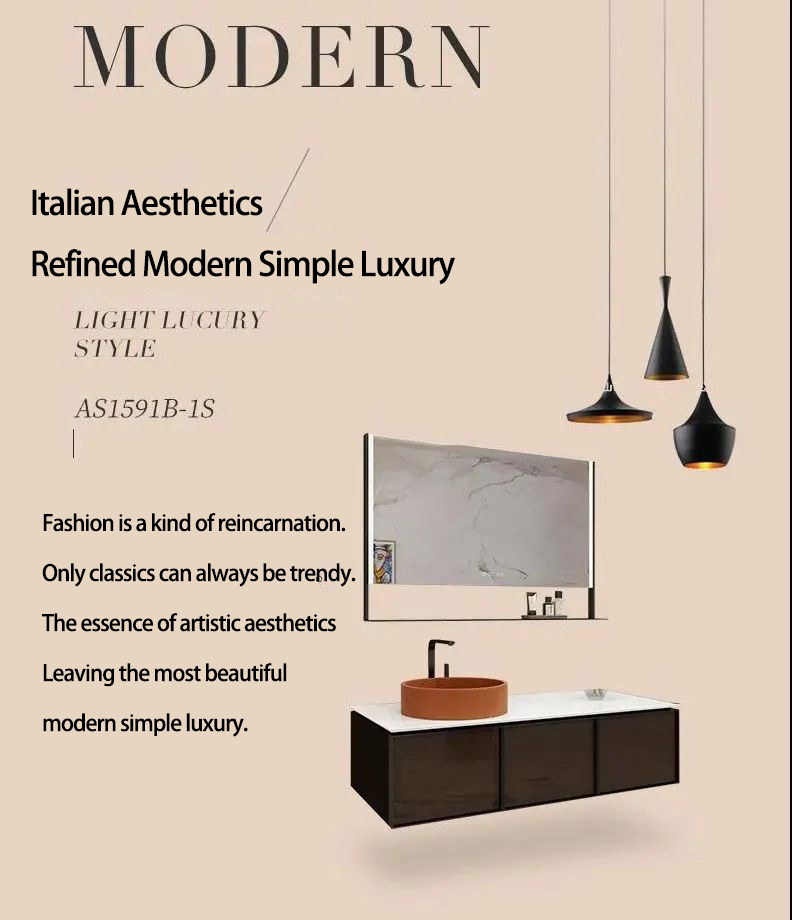 ▲Aosman New Bathroom Cabinet Modern Series: Italian Aesthetics, Essence Modern Simple Luxury
◆ ◆ Lamoo: Victoria Series ◆◆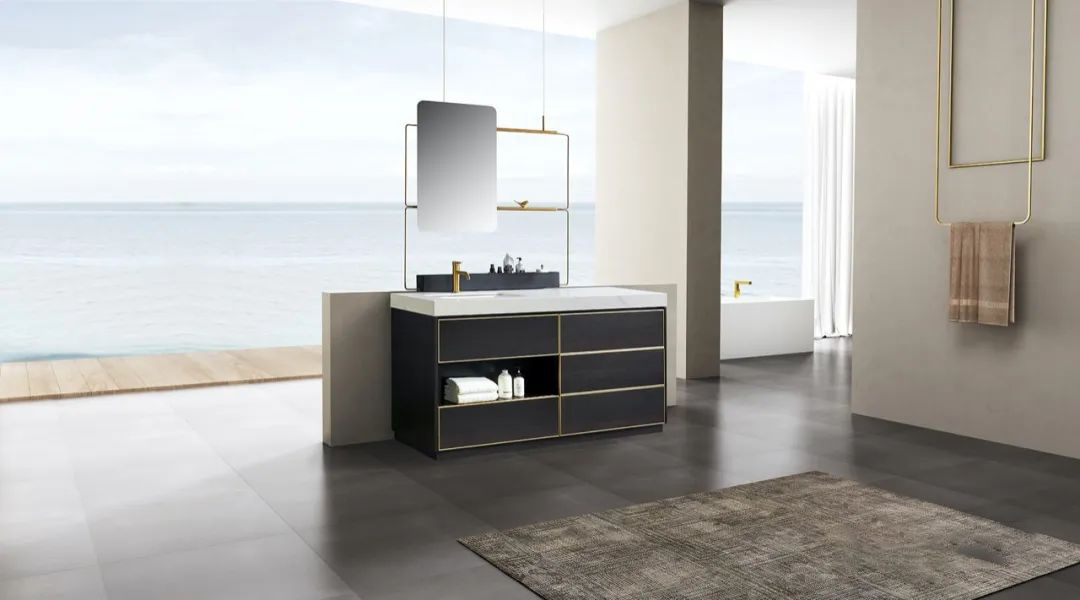 Lamoo Bathroom Cabinet Victoria Series
In front of the eyes, there is infinite beauty, Victoria series, Lamoo's first hanging bath mirror "sky mirror". All stainless steel 8mm, very fine round, stainless steel brushed copper frame, round and rounded corners design. Do not block the line of sight can also give you the ultimate in visual enjoyment. Fine and aesthetic, give the landscape a best foreground decoration.
◆◆Kaya: Light Luxury Rock Panel Series◆◆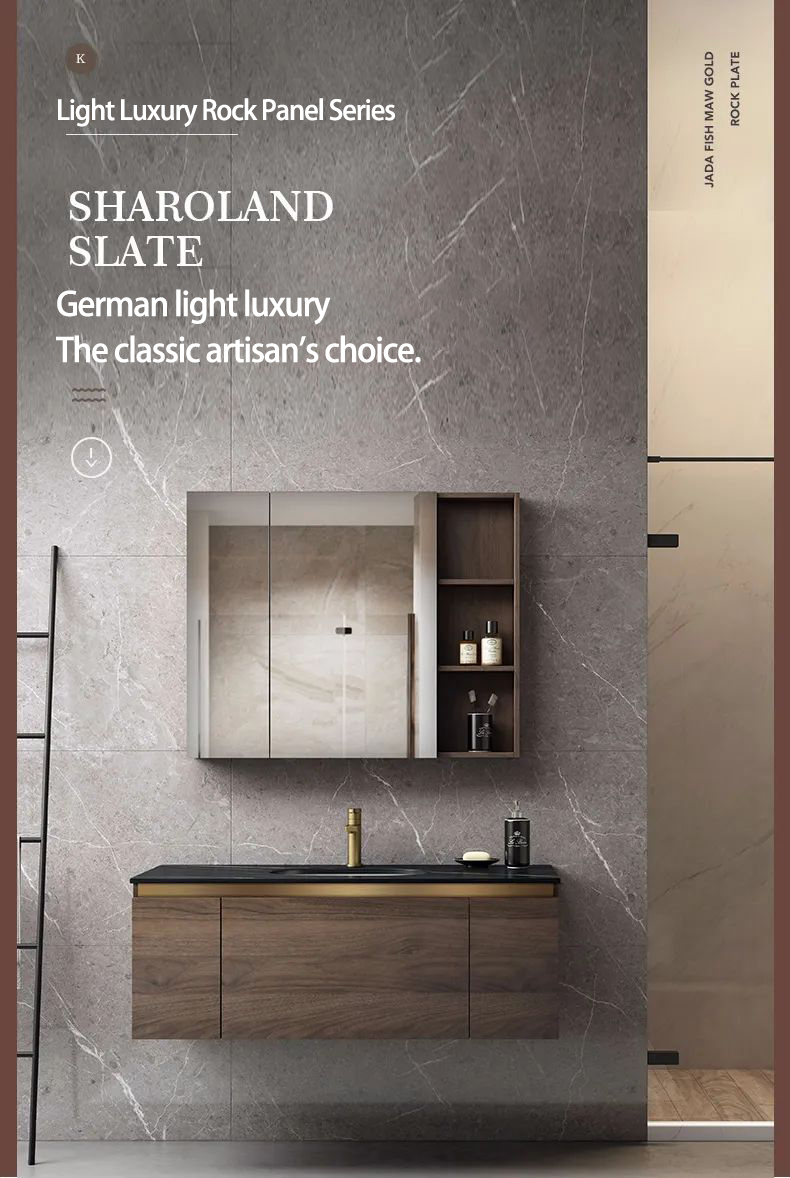 Light luxury rock slab series: German light luxury classic craftsmanship work
Saloran rock slab countertop, calm black, gold elements embellished in it, presenting the unprecedented "black gold" beauty. Pay attention to the beauty and design at the same time, both the practicality of furniture, so that the layout of space and storage of household items is more reasonable, life in the Dapu means aura and rigorous, gentle and powerful impact on your visual nerve, interpretation of "self-discipline is freedom" philosophy of life!
◆◆Huida:HFL0902-8138A◆◆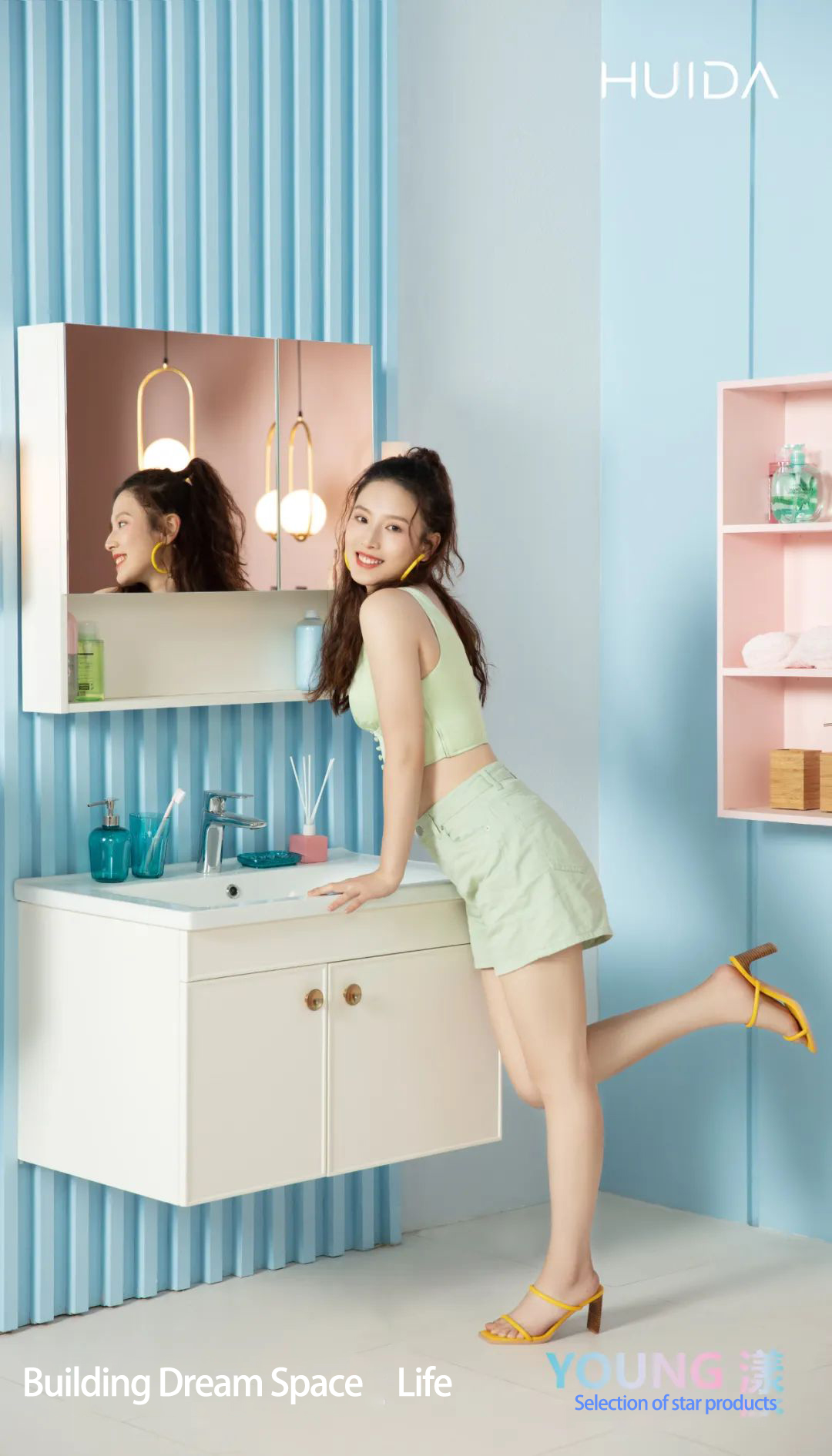 ▲HuidaHFL0902-8138A Bathroom Cabinet
Less things outside
The inner heart will not be crowded
Retaliate against mediocrity with design
For life, interpretation of new beauty
(The above ranking is not in any order)