Kitchen And Bathroom Industry Mainstream Media Kitchen And Bathroom Information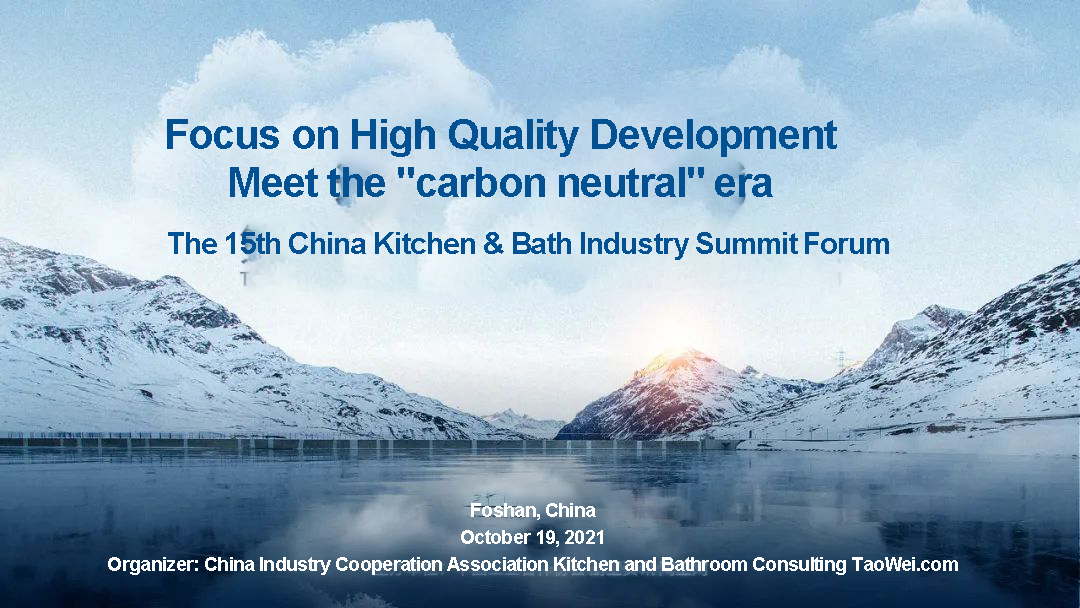 Jomoo won two national awards for quality
Recently, Jomoo has won two national quality awards from the China Quality Inspection Association for its excellent product quality and market reputation. It won the "National Quality Inspection Stable Qualified Product" and "National Quality Leading Brand in Sanitary Ware Industry" awarded by China Quality Inspection Association. It has affirmed the corporate philosophy of "insisting on quality first", set a quality benchmark again, conveyed quality trust, and helped strengthen the quality country. Lin Xiaofa believes that "the pursuit of excellence and quality has become the value orientation of the whole society. An enterprise that attaches importance to quality is the enterprise that has responsibility, future and hope."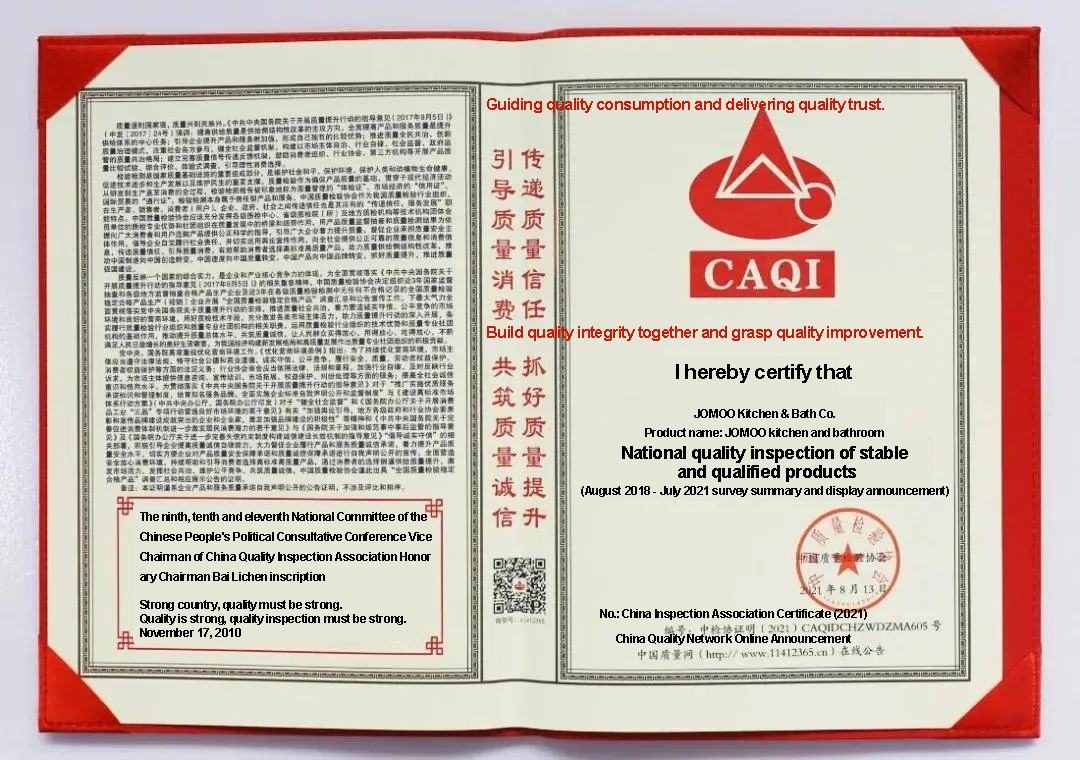 Huida bathroom ushered in the 39-year anniversary of the birthday
Recently, Huida bathroom welcomed the 39-year anniversary of the birthday. After 39 years of development, it has changed and turned over time and again, action and persistence, so that the world has seen Huida bathroom, but also see the Chinese brand should have the ability, responsibility and power. The future Huida bathroom will be "integrated, intelligent, ecological" as the core concept, and strive to build a world integrated bathroom home brand, to become China's bathroom to create a global brand promoter and practitioner, and let the Chinese manufacturing stand at the top of the world.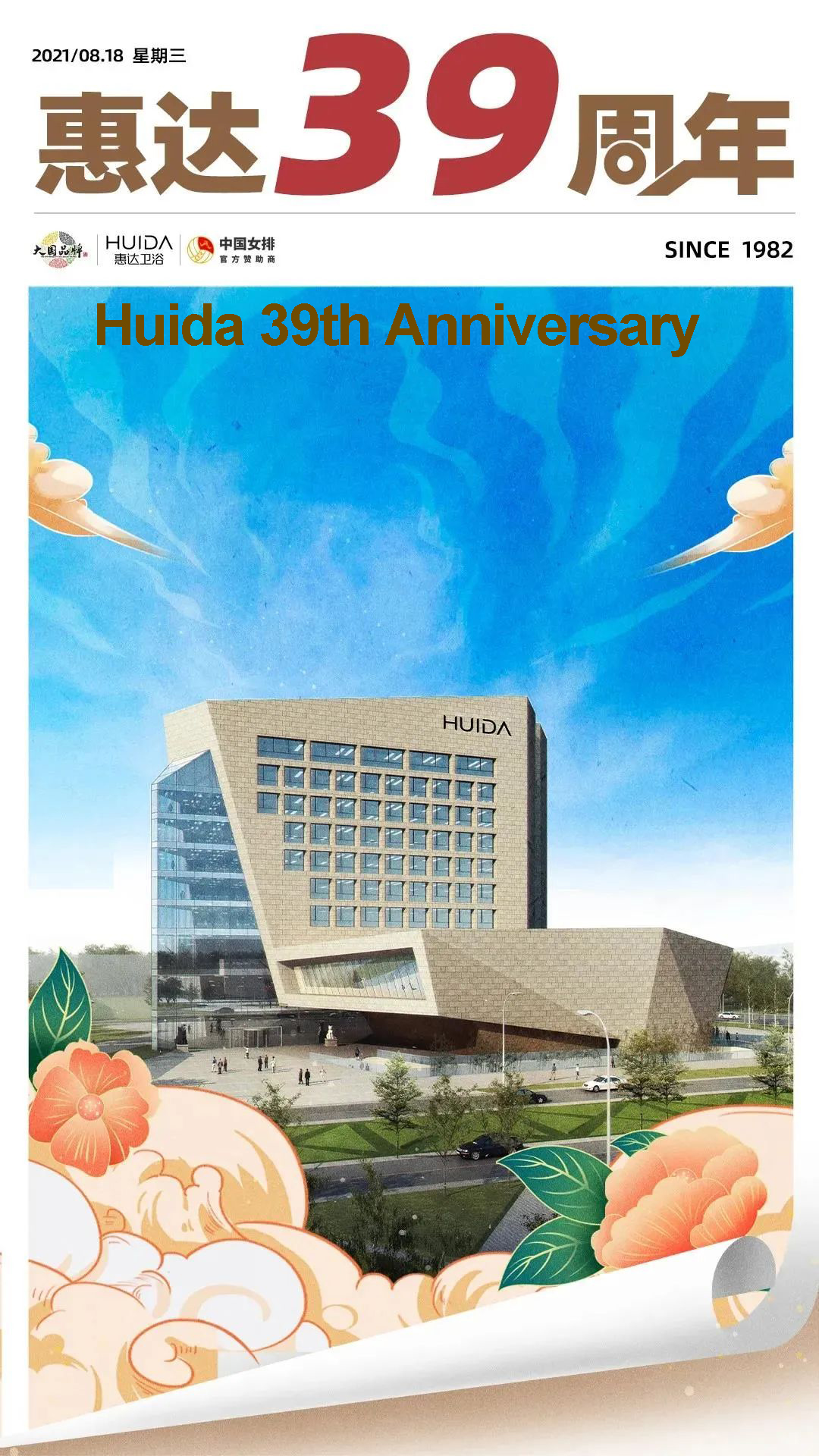 Hegii Q9 Receives the First Independent Wise Certification for Smart Toilets from SGS
Recently, the Hegii Q9 smart toilet received the SGS Independent Wise Certification. This is the first SGS certification for smart toilets in China after the first SGS Independent Wise Certification for sanitary products obtained for the Hegii New Wing T3 series shower in 2020. It has innovative designs such as one-touch knob, smart wing design, and smart flip lid. In the SGS test, Q9 a series of leading test data reflects the hard-core quality of the product. For example, water washing, is the most basic function of intelligent toilet. Whether it can achieve accurate control of the washing temperature is a hard indicator of the quality assessment of the smart toilet.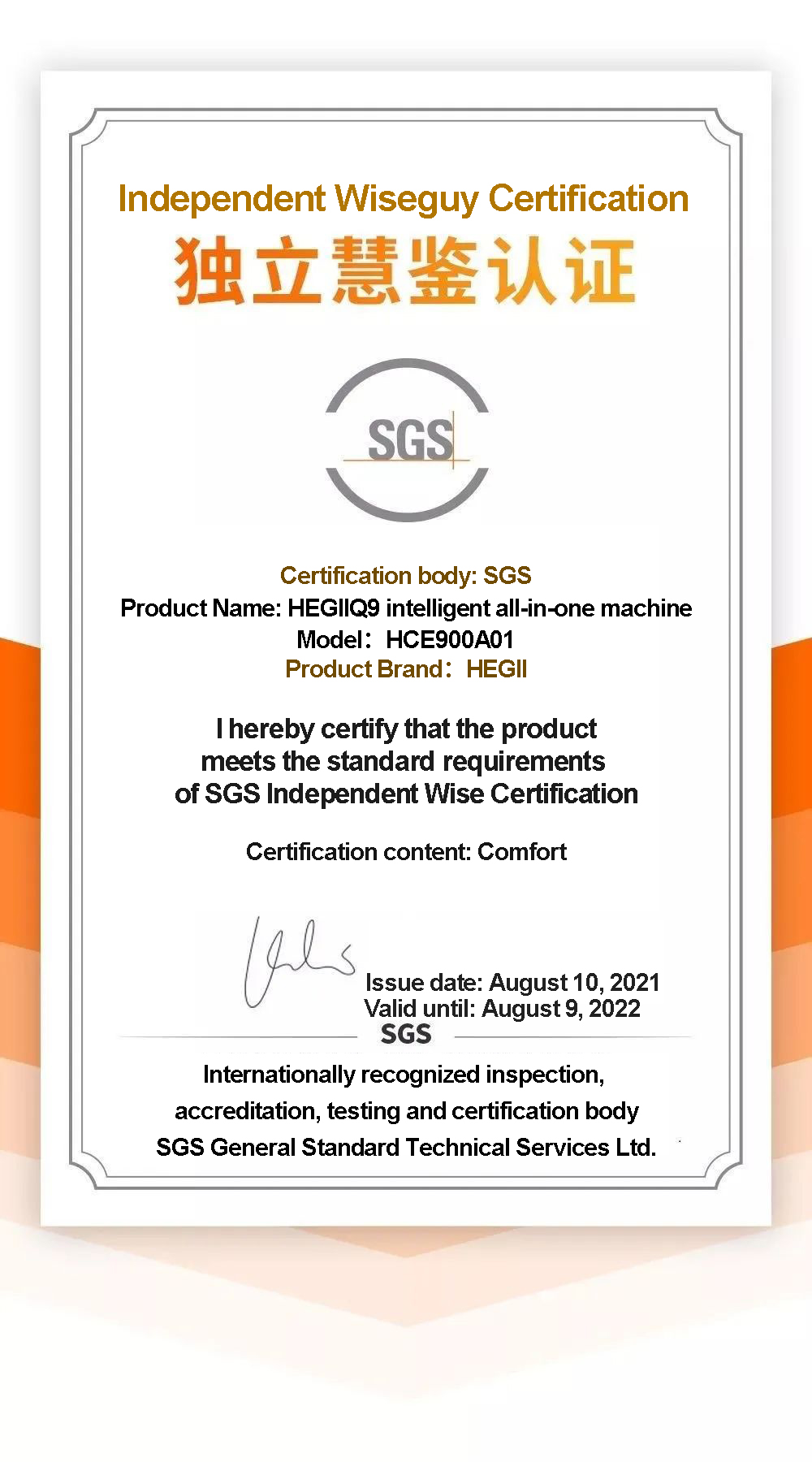 Arrow Home Custom opened the first design competition
Recently, in order to stimulate the designers' creativity in designing products for the whole space and provide consumers with better one-to-one design services, Arrow Home Custom Headquarters joined hands with 3D Home to jointly organize the "New Power" Whole Space Custom Design Competition. This aims to enhance the core competitiveness of terminal design, show the excellent design cases of Arrow home customization, and enhance customer satisfaction. As a bridge between Arrow's design power and consumers, the competition will showcase intelligent living space through the contestants' works. The top 20 finalists will have the opportunity to participate in the design salon and advanced designer training class jointly organized by the headquarters, 3D Home and Netease Home.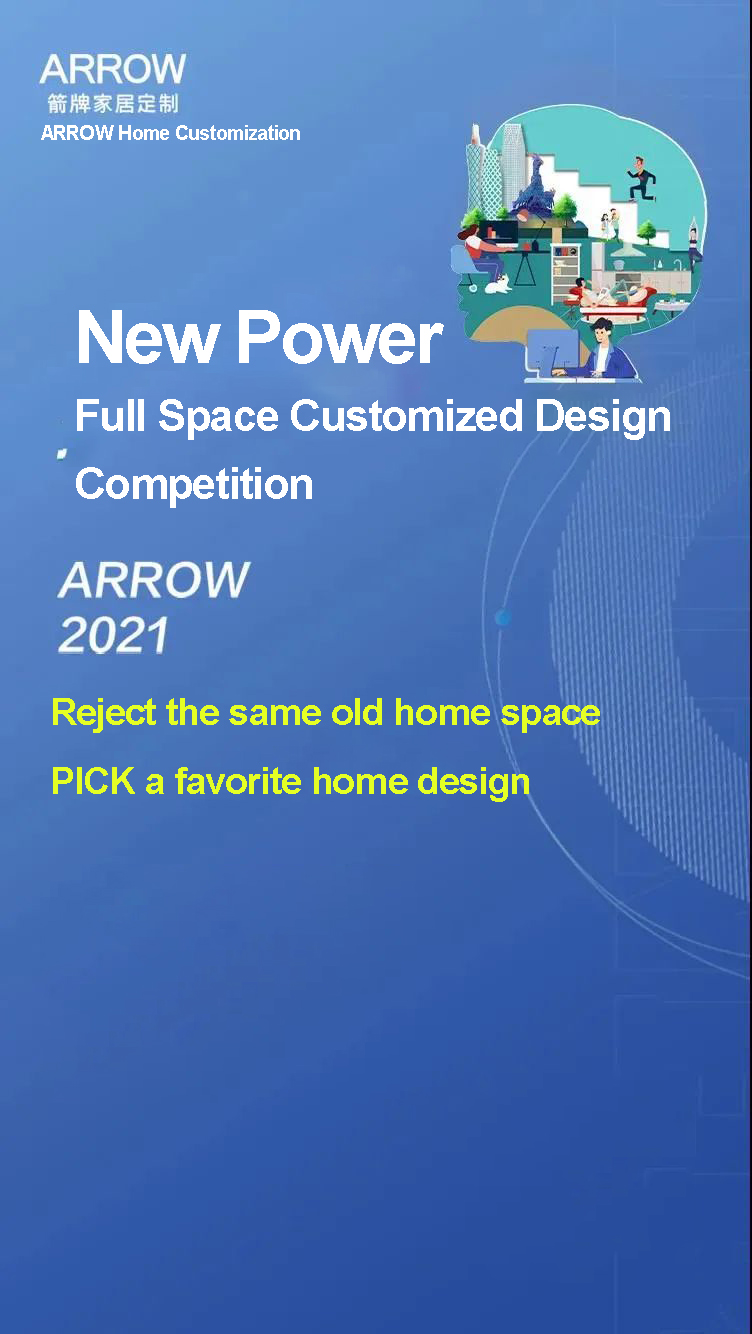 Huayi bathroom launched new bathroom cabinet
Recently, Huayi bathroom launched a new bathroom cabinet model FA25006AA206. It has the characteristics of large space storage cabinet, divided into two storage spaces, to meet a variety of small and large objects daily storage. The main shelf door panel hanging shelf box, enhance the storage space. High-definition silver mirror has exquisite production process, waterproof and moisture-proof. It has good overall stability and anti-corrosion performance. One-piece ceramic basin is fired by 1260℃ high temperature, which is easier to clean. Arc-shaped metal handle design is easy to grip and feel better.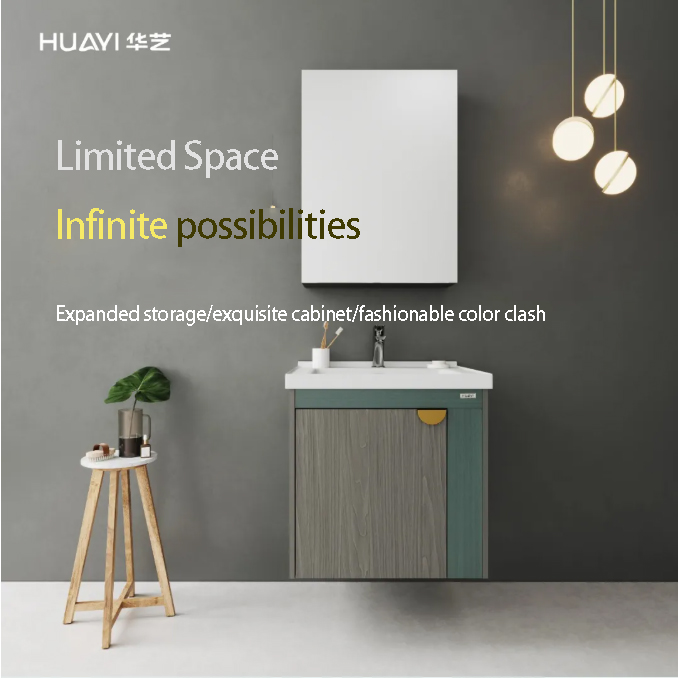 Dongpeng Whole Bathroom and Shenzhen Real Estate Purchasing Alliance
Signed strategic cooperation agreement
Recently, Foshan Dongpeng Whole Sanitary Ware Co., Ltd. and Shenzhen Real Estate Purchasing Alliance formally signed a strategic cooperation agreement on sanitary ware, confirming the strategic partnership between the two sides. The strategic cooperation reached, marking the official hand in hand between Dongpeng whole bathroom and Shenzhen Real Estate Purchasing Alliance. They will create a new chapter of future quality home life in all aspects and create a healthy sanitary space integrating green ecology, intelligent space and technology and art. So far, Dongpeng whole bathroom has reached cooperation with many famous real estate developers such as Sunac China, China Aoyuan Group, New City Holdings, Agile Group, Beyoncé Garden, Greenland Holdings, Hedging Tai Fu, Zhongnan Group, Zhenghong Group and so on. They join forces and cooperate to win together.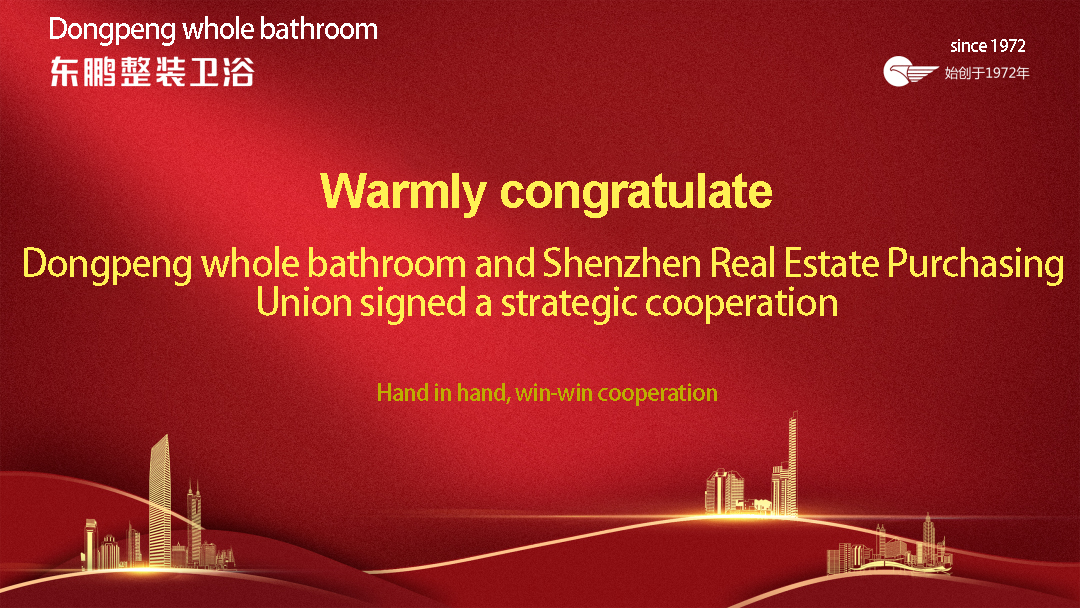 Xiaomu Youpin relaunched a new product for young family bathroom
This week, Xiaomu Youpin relaunched new products for young families' bathrooms, including Xiaomu Youpin industrial style light luxury bathroom cabinet MAB8579, Xiaomu Youpin shower MQB8200, Xiaomu Youpin industry's first mother and child seat toilet MTM6960, Xiaomu Youpin basin faucet MZY2050, the Xiaomu Youpin industrial style bathroom cabinet MAB8579, which features a minimalist design. Ecological solid wood is combined with jazz white rock slab, and the dark blue and white color scheme is romantic and dreamy. The romantic sense of high class is created between the lights and shadows, as if in a dream world.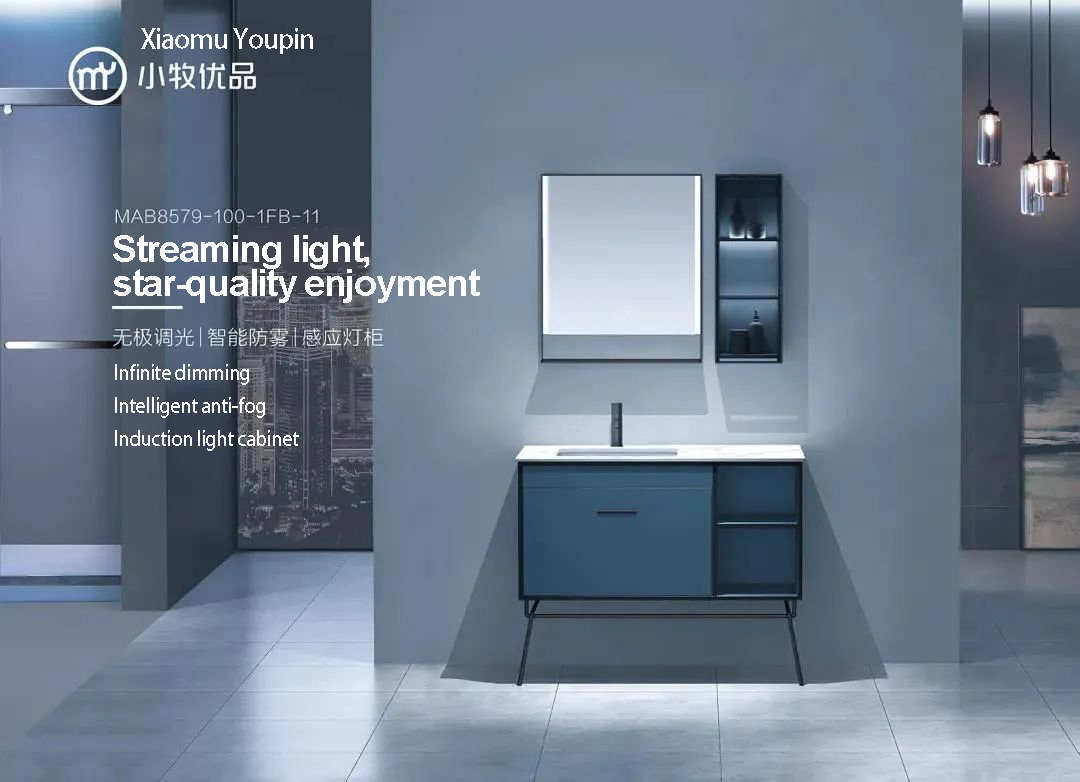 Bolina sanitary ware will soon open the 2021 VIP dealer conference
"Expanding channels, strong terminal, win the future – Bolina Sanitary 2021 Dealer Conference" Zhangzhou Branch will be officially opened on August 25. There will be three major highlights, the first: the release of new products. With a new product showroom and the experience of the whole bathroom products, Bolina interpreted its future product ideas in a comprehensive manner. The second: policy focus breakout, a large policy support. They are stationed in the terminal practical training, the whole help. Precise and specialized to achieve sales breakout and win the Mid-Autumn and National Day terminal promotion war. The third: tea interaction. The site set up exquisite tea, and will discuss with Bolina dealers under the new economic situation of sales breakthrough. This will empower the terminal and focus on winning.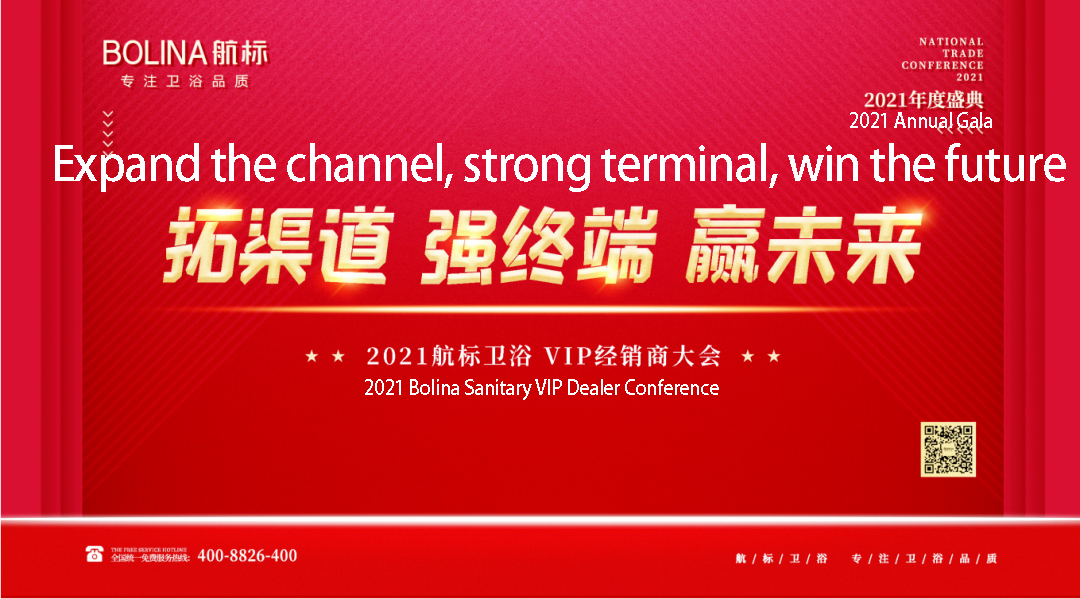 BGT Group has been included in the scope of Solux's consolidated statement as a holding subsidiary
On August 11, Solux released the progress of purchasing 51% equity interest in BGT Group and the announcement of completing the change of industry and commerce. The announcement shows that Solux has paid the first installment (30% of the transaction consideration) and completed the valuation of the overall equity of BGT Group Company as agreed in the equity transfer agreement. As of the date of this announcement, BGT Group has completed the transfer of the above-mentioned equity interest and the registration/recording of the change of legal representatives, directors and supervisors for industry and commerce as agreed in the agreement, and has received the business license issued by Xiamen Municipal Market Supervision Administration for renewal. The Company has paid the second installment of the equity transfer (50% of the transaction consideration) as agreed. It's cumulative payment is 80% of the transaction consideration. BGT Group Inc. has been included in the scope of Solux Technology's consolidated statements of income as a controlling subsidiary.

Hui Ka Yan Steps Down as Chairman of Evergrande Real Estate
On August 17, the National Enterprise Credit Information Public Display System (Guangdong) showed that Evergrande Real Estate Group changed its chairman and general manager as well as its legal representative. Xu Jiayin ceased to be the chairman of Evergrande Real Estate, and Ke Peng stepped down as the general manager and legal representative. The new chairman, general manager and legal representative are Zhao Changlong. His current position is executive director and vice chairman of Evergrande Property. The spokesman of Evergrande Group said that the change is a normal change after the termination of Evergrande Real Estate's return to A shares by Deep House, and does not involve any specific management structure or change of equity.

– Duravit Egypt is the German multinational's flagship factory in North Africa. It is continuing its plant refurbishment program and has installed the fifth GA2000 machine of the SACMI RobotGlaze series. This machine is the latest generation model, thanks to solutions such as the glaze flow management system. It ensures optimal performance in terms of quality and sustainability, ensuring uniform glaze application and zero waste.
– During the fourth outbreak of the epidemic in Vietnam, in the industrial and export processing zone of Hanoi, 99 cases of workers confirmed positive for Covid-19 were identified, including TOTO Vietnam, Meiko Thang Long Electronic Co, Denso Company , HAL Vietnam Company, etc.
– Kohler (China) Investment Co., Ltd: Increase of alcoholic products (excluding bulk wine).
– A kitchen and bathroom Co., Ltd. violated the provisions of Article 17 of the Shanghai Municipal Supervision Pu Branch [2021] 152021000830. They are involved in disease treatment functions in their advertisements, as well as the use of medical terms or terms that are likely to confuse the promoted goods with drugs or medical devices.
– Scandinavian investment firm FSN Capital acquires a majority stake in German bathroom company Gottfried Stiller GmbH.
– Relat achieved total revenue of $800 million in the first half of 2021, an increase of 74% year-on-year. Net profit of $59.25 million was achieved, an increase of 31.5% year-on-year.
– Watertec has become one of the largest manufacturers in India. It produces over 32 million bathtub fittings annually.
– The 5-12% increase in raw material costs combined with increased transportation costs resulted in a 25-30% increase in the overall cost of sanitary ware for Irish importers.
– Nanan Minzan Sanitary Ware Factory, Nanan Xinfei Sanitary Ware Factory, Quanzhou Aobiao Kitchen & Sanitary Co., Ltd. and 13 other manufacturing enterprises with major fire safety problems were sealed, disconnected and ordered to stop production for rectification in accordance with the law.
– In the first half of 2021, the scale of intelligent toilet supporting the real estate finishing market was 334,000 sets, an increase of 41.4% year-on-year, and the configuration rate was raised to 27%.
– General Administration of Customs: 2021 implementation of the statutory inspection of goods other than import and export commodities sampling inspection of goods range includes electronic toilets.
– Shipping industry "fever" does not subside. Maersk, Mediterranean, Hapag-Lloyd and many other shipping giants have raised or increased a number of surcharges.
– Red Star Macalline and Oppai closet reached strategic cooperation.
– Henglin shares: Amazon store of Henglin Home brand was blocked.
– Guangdong Huasong Home Furnishing Group Co., Ltd. withdrew from its investment enterprise Guangdong Hongqi Furniture Co. The shareholding ratio before the exit was 100%. After the exit, 99% was taken over by Guangdong Jinkaisha Creative Home Co.
– Markor Group pledged 2.09% of Markor Home Furnishing's shares for its own operation.
– Development and Reform Commission: In the first half of the year, China's trade in goods with countries along the "Belt and Road" amounted to US$824.55 billion, an increase of 37.9%.
– National sales of building materials and home furnishing stores above the scale in July was 91.26 billion yuan, down 5.82% from the previous year and up 40.74%. From January to July in 2021, cumulative sales were 572.24 billion yuan, up 68.24% year-on-year.
– Decker Management transferred a 21.7% stake in Clouder Robotics. Haili Residence took over.
– Sengyuan Furniture was fined 500,000 Yuan for misrepresenting its performance for 2 consecutive years.
– In July, maritime container shipments from Asia to the U.S. rose 10.6% year-over-year to 1,178,641 (based on 20-foot containers). It was higher than the previous year for 13 consecutive months and a record high for a single month in July.
– Gujia Furniture: subscribed to the share of Mingyi Fund with 100 million Yuan.
– Chengye Furniture joined 22 natural persons to set up a new furniture technology company in Guangdong, with the former holding 36%.
– Starwood and Sanrong Home were ordered to stop infringement and compensate 180,000 yuan.
– National Bureau of Statistics: In July, refined copper production increased by 10.4% year-on-year to 846,000 tons.
– Shanghai Municipal People's Government and Vanke signed a contract to help improve the level of security and livability of mega cities.