Top 10 Kitchen Cabinet Manufacturers and Wardrobe Manufacturers in China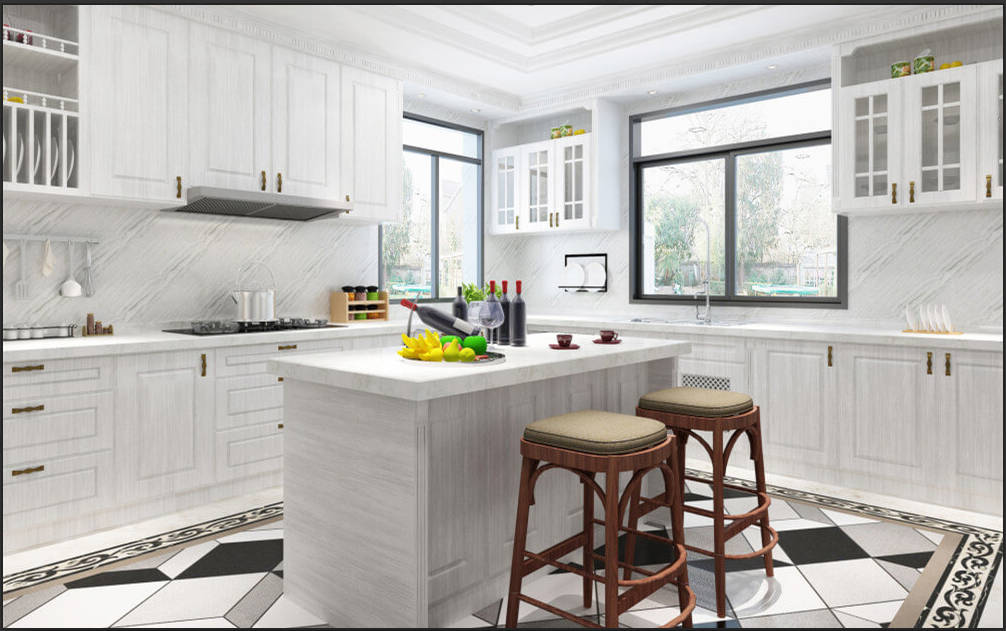 This post introduces the Top 10 Kitchen Cabinet Manufacturers and Wardrobe Manufacturers in China, including manufacturers' introduction, main products and reasons for the recommendation.
| | | |
| --- | --- | --- |
| NO. | Kitchen Cabinet Supplier | Key features |
| 1 | Borcci | High-end kitchen cabinet maker |
| 2 | Oulin | Kitchen cabinet manufacturer with all home furniture |
| 3 | PA Kitchen | Wholesale kitchen cabinet manufacturer |
| 4 | George Buildings | Cheap home kitchen cabinets suppliers |
| 5 | Golden Home | High-end kitchen cabinet suppliers |
| 6 | Oppein | Domestic Kitchen Cabinet Manufacturers |
| 7 | Schmidt | International Kitchen Supply Cabinets |
| 8 | Boloni | China kitchen cabinet suppliers |
| 9 | Olo | Kitchen Cabinets and Whole House Customization |
| 10 | Zbom | Leading branded kitchen cabinet manufacturer |
1. Borcci Kitchen Cabinet Manufacturer
Address: No. 28 Binhai 6 Road, Hangzhou Bay New District, Ningbo, Zhejiang Province, China
Borcci is a high-end kitchen cabinet brand. It is one of the high-end kitchen cabinet manufacturers in China. It has a factory covering an area of 260 acres. Borcci kitchens currently produce top of the range kitchen cabinets for the USA and Europe.
Borcci continues to participate in many building materials and exhibitions in China, Europe and the USA, marking its slogan "Quality kitchens for China". in 2017, it earned RMB 20 million (US$3,053,108.00) from its overseas sales.
Popular Products
Kitchen cabinets in solid wood, veneer, lacquer, melamine, HPL, acrylic, PVC and UV.
Reason For Recommendation
Borcci is one of the leading kitchen cabinet manufacturers in China. It has an office in the USA, making buying its products easy and fast. All Bocci kitchen cabinets are time-tested and quality assured to show a customer-oriented operation.
2. Oulin Kitchen Cabinet Manufacturer

Oulin was established in 1994 and is headquartered in the Oulin International Industrial Park in Zhejiang, China, covering an area of 200,000 square metres.
Oulin kitchen cabinets convey a rich European style of design. It brings high-end European kitchen design to China. Its products include high-end kitchen cabinets, intelligent kitchen appliances, healthy quality sinks and whole home furniture.
Oulin kitchen cabinets have been extensively researched and developed in terms of product design, functionality and craftsmanship, with environmentally friendly materials, an ISO 9001:2000 quality management system and a strict German-style quality control system.
Popular Products
Oulin's main product range includes panel kitchen cabinets, solid wood kitchen cabinets, shaker cabinets, bathroom storage cabinets, living room furniture, solid wood washbasins, customised cabinets and more.
Oulin is present in over 30 cities and provinces in China. Oulin integrated cabinets are available in over 60 countries, including the USA, Europe. Asia, New Zealand and Africa.
Reasons For Recommendation
Oulin kitchen cabinets are manufactured under the strict guidelines of German quality control standards. It is a manufacturer of high-end kitchen cabinets including complete home furnishings.
3. PA Kitchen Cabinet Manufacturer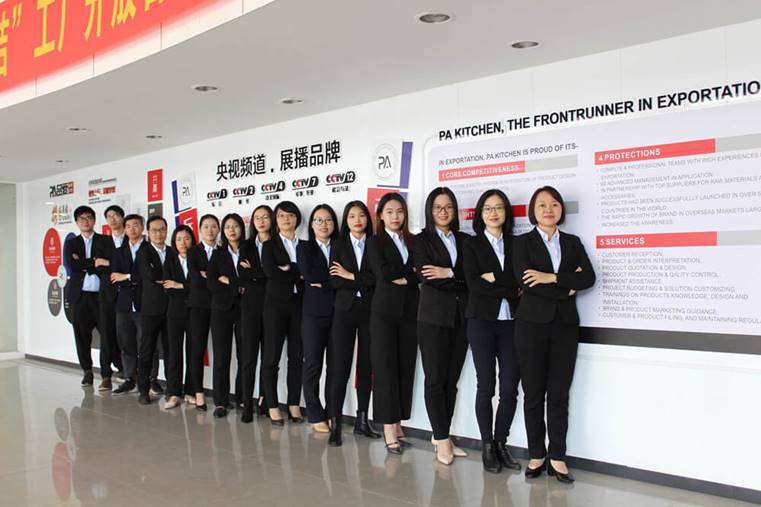 PA Kitchens is one of the top ten manufacturers of whole house customisation, including kitchen cabinets, vanities and wardrobes for homes, flats and hotels PA Kitchens was launched in 2008 with its main factory in Foshan, China and another factory in Indonesia. The Foshan factory covers 35,000 square metres and includes a huge workshop with 150 professional design and manufacturing technicians specialising in design production and installation. The factory is capable of producing over 100,000 kitchen units per year.
Known as one of the professional and creative kitchen cabinet manufacturers and wholesale exporters, PA's slogan is: "Making saving money easy!"
PA Kitchens supplies wholesale kitchen cabinets to dealers, contractors, property developers and property builders around the world.
Popular Products
Frameless Classic Style Cabinets
Frameless Modern Style Cabinets
Standard Modular Cabinets
Bathroom Cabinets
Wardrobes
Reasons To Recommend
PA Kitchen's range of frameless cabinets are available in contemporary and classic styles and are ideal for residential and commercial spaces. Their prices are very competitive and their service is very professional. Their kitchen cabinets are great for projects and wholesale. If you are an American buyer, PA Kitchen Cabinets is a very good choice as they have another factory in Indonesia. This means you don't have to pay high anti-dumping duties when you buy kitchen cabinets from China.
4. George Buildings Kitchen Cabinet Manufacturer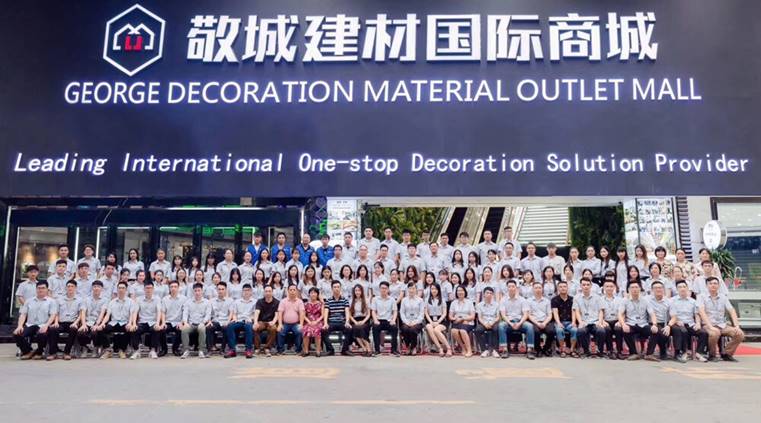 George Construction in Foshan, China, is a world-class one-stop supplier of building materials. They not only provide construction and building materials, but also design and consultancy services.
George kitchen cabinet suppliers have a 10,000 square metre showroom in Foshan, Guangdong Province, China. Here you will find a wide range of building material styles and architectural finishes all under one roof.
Georges Construction's seven factories, with a total area of over 2.3 million square metres, are also located in the city of Foshan. As a service provider, George Construction offers design solutions, job site surveys, whole-house customisation, on-site installation, project management and after-sales service.
Popular products
Kitchen cabinets
Wooden doors
Wooden flooring
Aluminium windows
Home furniture
Staircases
Bathroom products
Wardrobes
Other building materials
Reasons to recommend
George Construction is the perfect solution for your kitchen cabinetry needs. Not only do they offer good quality and uniquely designed cabinets, but they also go the extra mile. Free kitchen cabinet design is available.
5. Golden Home Kitchen Cabinet Manufacturer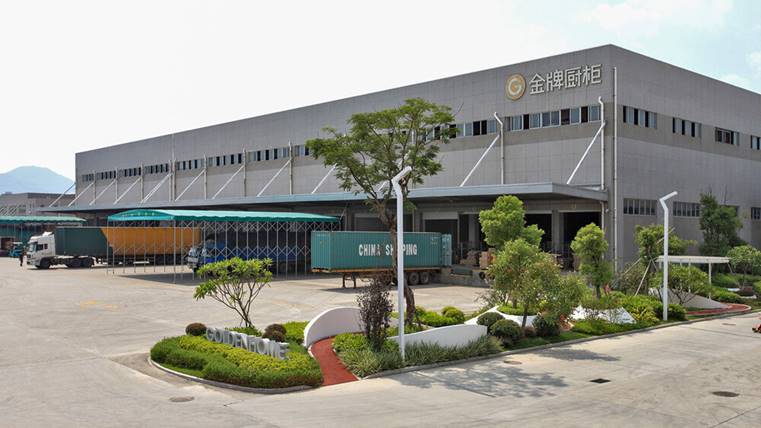 Founded in 1999, GoldenHome Co., Ltd manufactures high quality and high-end kitchen cabinets and customised furniture. It is headquartered in Xiamen, China, where it has a production base covering an area of over 200,000 square metres. It also has production bases in Jiangsu and Siyang, with a total area of approximately one million square metres.
Golden Home specialises in the production, development, installation, sales and service of bespoke furniture and integrated kitchen cabinets.
Today, Golden Home has over 1,500 franchise locations and distributors in China, North America, the Middle East and Australia, enabling millions of homeowners to benefit from its stylish and high-quality kitchen cabinets.
Golden Home employs manual technology and data mining techniques for intelligent manufacturing of industrial settings. Golden Home has the industry's highest level "Kitchen Industrial Design Centre"; a research and development centre in Milan, Italy, to maintain the high-end quality of its kitchen cabinets.
Popular Products 
Wooden Kitchen Cabinets
Lacquered Kitchen Cabinets
Reasons For Recommendation
Golden Home Kitchen Cabinets offers affordable yet luxurious European style kitchen cabinets with modern or classic elegant designs under the slogan "frameless reinvention".
6. Oppein Kitchen Cabinet Manufacturer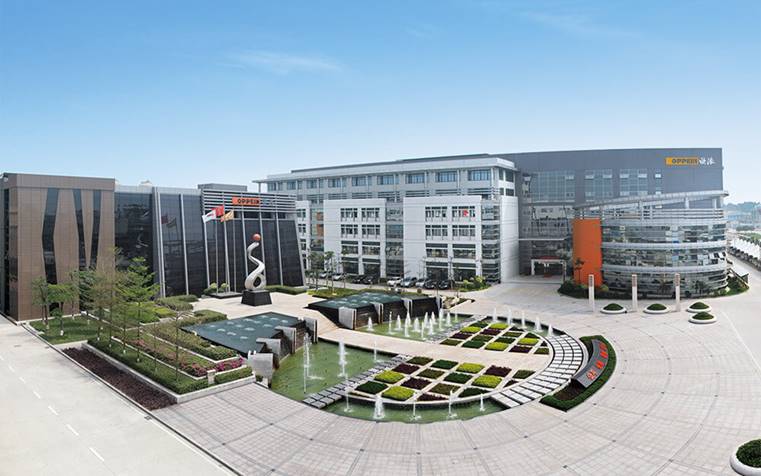 Oppein was established in 1994 and has since grown to become the largest cabinet manufacturer in Asia. It offers a one-stop customised solution for your entire home.
Oppein has production facilities totalling over 2.3 million square metres in five locations, including Guangzhou, Tianjin, Qingyuan, Chengdu and Wuxi. It also has more than 7,000 global showrooms.
Oppein works with top suppliers from around the world and has a research and development centre in Milan, Italy.
Oppein's production facilities are equipped with state-of-the-art and top-of-the-range equipment from Italy and Germany, making it a world-class intelligent factory. Oppein can produce more than 3,500 kitchen cabinets every day. It can customise almost every area of your home.
Popular Products
Kitchen cabinets
Bathroom cabinets
Wardrobes
Tables
Sofas
Sinks
Bathtubs
Interior doors
Reasons To Recommend
Oppein offers all kinds and types of kitchen cabinets for homes and projects. It specialises in bespoke solutions to meet the needs of each individual customer.
7. Schmidt Kitchen Cabinet Manufacturer

Schmidt Kitchens is one of Europe's leading suppliers of kitchens. Schmidt Kitchens is a French brand that was first launched in 1959.
In 2014, Schmidt Kitchens formed a joint venture with Guangzhou-based customised furniture supplier Suofeiya Home Ltd to cater for the Chinese middle class who increasingly prefer modern home décor.
Schmidt Kitchens attributes the wide customer acceptance of its products to its patented eco-friendly manufacturing process of three-dimensional laser panels, which minimises pollution while offering 27 stylish designs.
Popular Products
French kitchen cabinets from Schmidt Kitchens offer natural elegance. Some of the most popular types of kitchen cabinets included.
Green kitchen cabinets
Modern cabinets
High gloss kitchen cabinets
Reasons For Recommendation
If you are looking for French design storage solutions, Schmidt Kitchens is one of the best suppliers of kitchen cabinets.
8. Boloni Kitchen Cabinet Manufacturer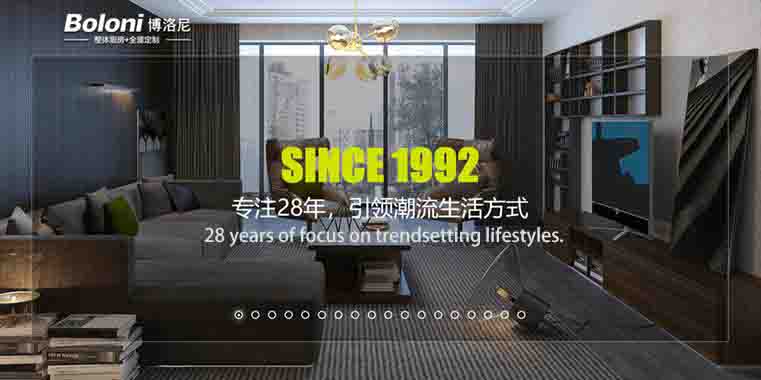 Boloni is a leading company in the furniture industry in China. Boloni Home Décor (Beijing) Ltd. was established in 2001 as a joint venture of the Kebao-Boloni Group. It is headquartered in Beijing and has subsidiaries in Guangzhou, Shanghai, Hangzhou, Zhuhai, Ningbo and other parts of China. Boloni's products are intended for export.
Boloni has two production sites in China and one in Germany with a total area of 360,000 square metres. The local R&D team works closely with Italian designers to produce stylish kitchen cabinets and other products using state-of-the-art German Homag and Tiefenbach equipment.
Boloni kitchen cabinets are available in patented stylish designs. These kitchen cabinets feature Italian-inspired design and German engineering manufacturing processes.
Popular Products
Boloni produces different types of cabinets and integrated kitchens in a variety of styles, including.
Melamine cabinets
White cabinets
Sintered stone kitchen cabinets
Reasons To Recommend
Boloni's kitchen cabinets range from inexpensive and suitable for small flat houses to high-end and expensive ones.
9. Olo Kitchen Cabinet Manufacturer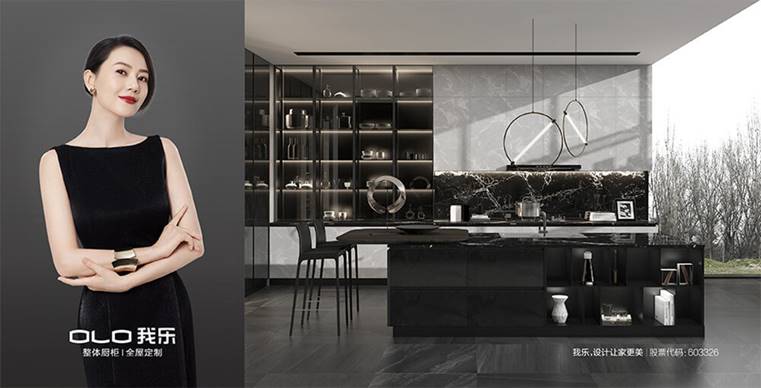 OLO Home Furnishings Co. is a Sino-US joint venture located in the Jiangning Development Zone, Nanjing, China. It has a factory size of over 100,000 square metres with a production capacity of 360,000 sets of kitchen cabinets, centred on German standards.
OLO Cabinets produces kitchen cabinet solutions and provides product services such as kitchen space planning, total kitchen style design and kitchen cabinets. It also offers whole-house customised furniture solutions, including holistic designs for living rooms, activity rooms, study rooms and bedrooms for the younger generation.
OLO specialises in integrated kitchen cabinets and whole-house customisation. It has a team of 10 European designers and around 50 local designers to design and develop product ranges, focusing on design to make homes more beautiful.
Popular Products
Integrated kitchen cabinets
Grey kitchen cabinets
White acrylic kitchen cabinets
Reasons To Recommend
OLO kitchen cabinets are designed with attention to detail. Its eco-friendly kitchen cabinets are competitively priced and have a high appeal to the younger generation.
10. Zbom Kitchen Cabinet Manufacturer

ZBOM Cabinets Ltd. Established in 1998, it is engaged in the research, manufacture and sales of kitchen cabinets in China.
ZBOM is a pioneer kitchen cabinet manufacturer in China and is listed as one of the top five kitchen cabinet manufacturers in China with an annual production capacity of 300,000 sets of kitchen cabinets.
ZBOM has become a leading brand in kitchen cabinets. It has an advanced large-scale kitchen cabinet production base, utilising the most advanced technology in Germany – HOMAG fully automatic intelligent CNC.Zbom has 8 branches worldwide and over 1000 franchises worldwide.
Popular Products
Kitchen cabinets.
Solid wood cabinets.
Corner pull-out baskets
Storage drawers
Reason For Recommendation
Zbom kitchen cabinets combine sophisticated design with practical functionality to create kitchen cabinets that bring a touch of elegance to any kitchen design.