Kitchen & Bathroom Industry Mainstream Media   Kitchen & Bathroom News
Malaysian building materials company CHINHin Group Bhd ("CHINHIN") has acquired a 31.2% stake in Malaysian kitchen cabinet maker Signature International Bhd ("Signature") for RM93.6 million (RMB148 million) in cash or RM1.17 per share to acquire the stake.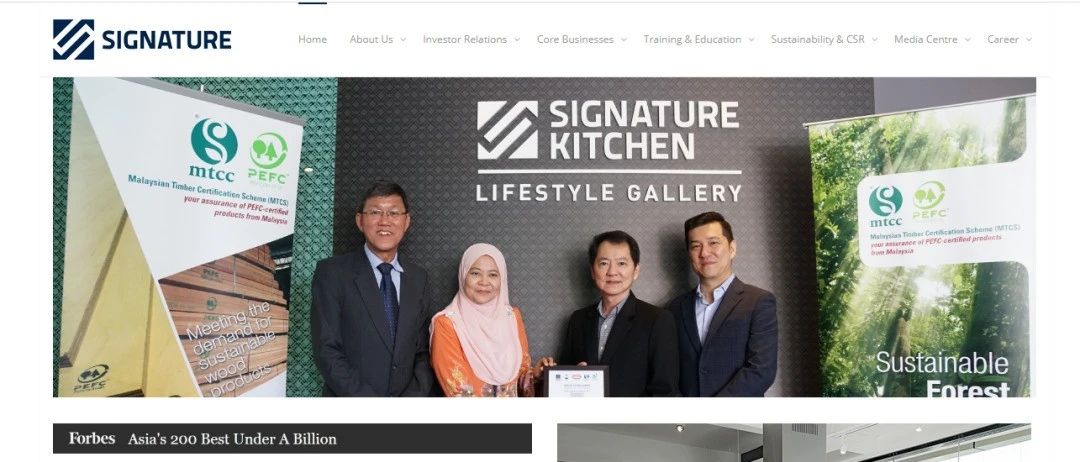 As of 31 December 2020, Signature has a total order book of RM195 million for kitchen and closet systems and RM234 million for glass and aluminium panels.
CHINHIN was initially established in 1974 as a small hardware store called Chop Chin Hin (Revitalization). In 2008, CHINHIN transformed into a one-stop building materials distributor. Around 2016, the company acquired two local fire door and door lock manufacturers, Midah Industries and Epic Diversity. The Malaysian building materials group is now in its third generation and its current managing director is Chow Ho Chun. The acquisition allows the group to expand its product range to include kitchen and furniture living solutions.
Since 2020, the number of M&A in the global home furnishing industry has increased significantly especially in 2021, and Chinese investors have played a very important role in this. In the recent past, German kitchen manufacturer Nolte Küchen completed the acquisition of UK kitchen furniture distributor In-Toto as part of its ongoing investment in the UK market. Since January, Kitchen & Bath News has reported more than 10 M&A & acquisition deals.
April 6, 2021 at 13:00, "where the wind blows" kitchen and bathroom information strategy conference will be in Guangdong Foshan ceramic headquarters base CCIH3 floor to explain the recent global home mergers and acquisitions, welcome readers around Foshan to come to the scene to exchange.