Intelligent, water-saving,special design!Nowadays,there are more and more novel faucet in the world.today,
Let's explore the thinking behind amazing design.
48 million Yuan faucet from Swarovski
Designer Ronan team up with Designer Erwan Bouroullec, building a six combo "crystal fountain"on the Avenue des Champs Elysees which is made of bronze and crystal and which is as 13 meter tall as a tress. It overlooks like a huge faucet.
As known, this design spend 3 years to built by 250 employees from 35 medium-sized companies.
R1bbon "S" shaped faucet
Designed by designer Levente Gyula, the R1bbon incorporates contemporary architectural design into industrial design with a undulating S-state that is visually aesthetic. The geometric elements behind of faucet are used to adjust the water flow and water temperature, which is convenient and beautiful, and can be called the most amazing design of the faucet.
Pavati "Y" washbasin waterfall faucet
Designer Salmon Nortje designed an avant-garde Y-shaped waterfall faucet- Pavati, which changed the conventional vertical design and adopted a curved double-flow design, which just formed the capital letter Y, which made the hot water and cold water mix ingeniously. You can also enjoy the mini version of the small waterfall at home.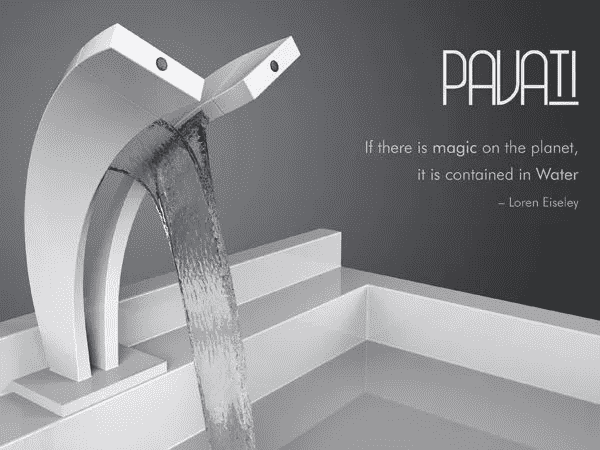 Hudor Faucet
Industrial designer Fraser Leid's work-Hudor Faucet, known as the product of subversive hand washing experience . This product is ring in black , featuring water flow from all directions of the ring, and its own sterilization function, so that users can not feel the impact.
LEVIS touch screen faucet
In the world of smart touch screens, the LEVIS concept faucet designed by Daniel Brunsteiner of Austria is quite "popular". with All black screen, LED backlight, users can simply touch the screen to select the required water temperature and water flow . LEVIS's side design is like a tree branch, and like a river, the water flows slowly from it, which is very beautiful.
Flat tap
How to solve very difficult problems in the public restroom line up to wash your hands? Designers Ikegaya Yukoy and Osawa Kaori solve this problem. Flat Tap is a faucet designed for a large number of washrooms. It is no longer a Single Handle Deck Mounted Bathroom Faucet, but it the Porous
hidden behind the panel. There is no fixed
switch. as long as it sense someone stretch out their hand,It can produce water, greatly improve the mobility of personnel and avoid the embarrassment of queuing.
KWCDAN UFO faucet
NOA, a German product development company, develops this new concept faucet with integrated spouts, pressure balancing valves and thermostatic control. The stainless steel disc with a shimmering design gives a sense of sci-fi blockbuster. Two small sliders E can intuitively and accurately operate and control water flow and water temperature, and subtle light signals can indicate various positions and functions of the faucet. Minimalist, innovative and unique, meeting the needs of modern bathroom requirement.
Dubeacca Portable
The Dubeacca High End Sanitary Ware faucet, designed by designer Verum Italy in collaboration with Gabriele Adriano, comes in the form of a cube with a specially cast black gold finish that can be easily controlled with an additional joystick and can be nailed indoors and outdoors. Generous and convenient, it shows the design philosophy of the Adriano brothers – redesigning familiar objects in different ways.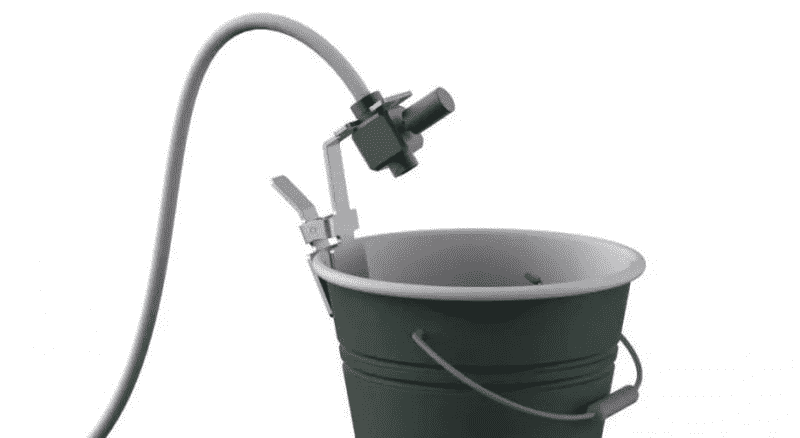 Miscea touchless faucet
Multi-function touchless faucet is Designer Mathis Heller's work, the touch-free sensing device is designed to be transparent, simple and elegant, yet elegant. Designers add soap dispensers and disinfectants internally to relieve the safety of hand sanitizer in public ,especially for medical institutions.
VORTEX Tap
Designed by designer ZeVa GmbH, the VORTEX faucet is an innovation in hollow bodies that creates a cyclone-like effect. This unique design is 45% more efficient than ordinary taps and is effective in saving water. There is also a separate lever in the vortex that allows for a variety of mounting positions to meet the different needs of the user.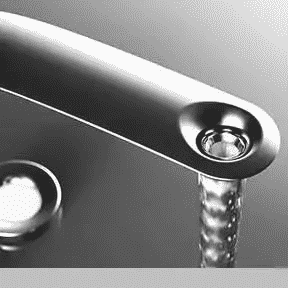 Airblade Wash+Dry faucet
Dyson's Airblade Wash+Dry faucet incorporates a drying function with a built-in high-efficiency microbial filter that removes 99.97% of the three-micron bacteria in the air. A head of water, a hair dryer, not only save energy, but also save time. However, the price of this faucet is very "Dyson price", about RMB 12,000.
Cobra smart faucet
Murray Sharp from South Africa designed a cobra smart faucet that not only has a superb sense of style, but also has a powerful function. The designer energizes the faucet and cooperates with the induction heating technology. After that, he wants to drink water without boiling water.as long as Pressing the button .saving trouble and saving electricity, making life more convenient.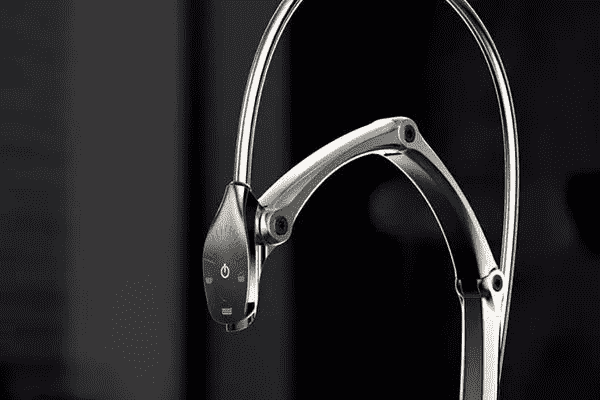 Air hand washing faucet
Compared with the black technology faucet mentioned above, this air hand washing device developed by Tsinghua and Zhejiang students' entrepreneurial team blow our mind. The atomized hand washing device replaces the water washing device with large water flow, combined with a small amount of water mist to dissolve the stain, completely subverts the traditional water-saving cleaning mode, and achieves excellent cleaning effect while achieving more than 90% super High water saving rate.