Over 100 Natural Gas Manufacturers Increased Prices. Some Companies In Guangdong Increased To 6.55 Yuan Per Square! Bathroom Products Will Continue To Increase Prices?
Recently, many places in the country have increased the price of natural gas one after another. A natural gas manufacturer in Guangdong launched four rounds of price increases in February. As of February 21, its latest offer was 6.55 yuan per square, thus arousing the attention of the industry. The recent escalation of the situation between Russia and Ukraine has led to an unstable trend in global energy prices. Industry insiders expect the supply of liquefied natural gas (LNG) will remain tight in 2022, constituting support for a wave of price increases for a variety of commodities.
Natural Gas Prices Have Risen Continuously. A Guangdong Manufacturer's Offer Was 6.55 Yuan Per Square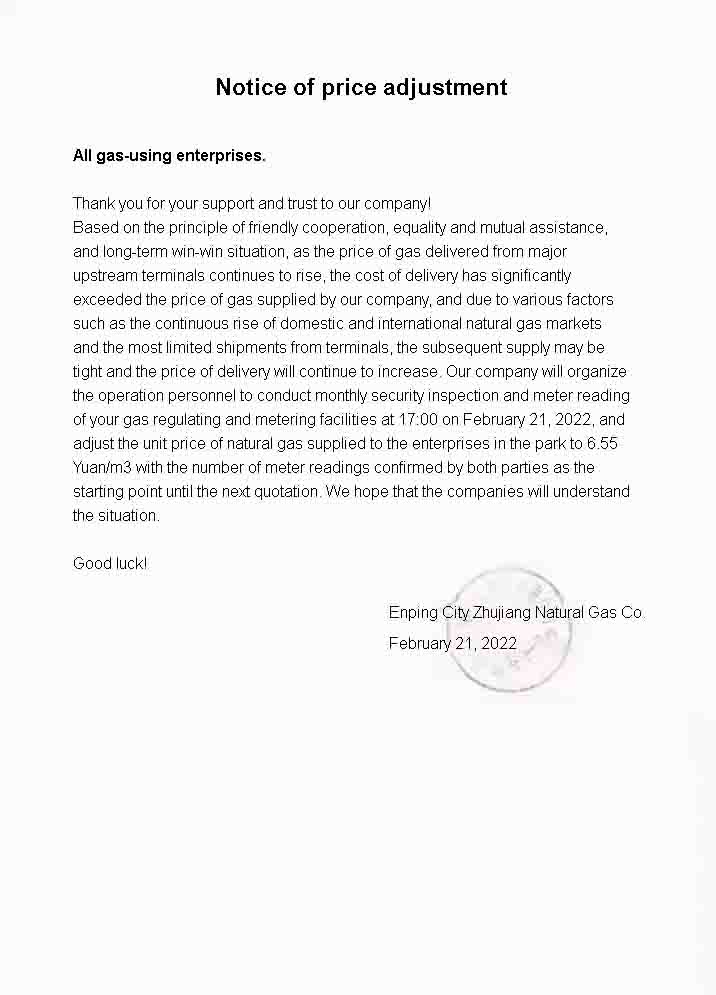 On February 21, Enping City Pearl River Natural Gas Co., Ltd. issued a price adjustment notice to adjust the unit price of natural gas supplied to enterprises in the park to 6.55 yuan per square. The company said that the upstream prices of lifting from major terminals have continued to rise and the arrival cost has significantly exceeded the company's gas supply price. Moreover, due to the continuous rise of the domestic and international natural gas market and the limited shipments from the terminals, the subsequent supply may be tight and the lifting price will continue to increase.
It is reported that this has been the fourth round of price increases implemented in the past 10 days by Enping City Pearl River Natural Gas Co. The company first issued a price adjustment letter on February 12, the unit price of natural gas will be adjusted to 4.95 yuan/square. Subsequently, it issued three price increase letters on Feb. 16, 19 and 21, respectively, with the latest offer of 6.55 yuan per square. According to local gas enterprises, the company did not issue a price increase letter before the offer of 3.75 yuan/square, that is, the current offer has increased by about 74%.
Not only Enping but also a large number of natural gas companies nationwide have raised their prices. On Feb. 21, 119 LNG manufacturers raised prices to 50-90 yuan per ton. This spread to 21 provinces and cities. Some regions saw 9 consecutive increases in natural gas prices. In addition, according to data monitored by Business News Service, the average price of domestic LNG was RMB7,500 per ton on Feb. 21. Compared with last Monday's average price of 5,383.33 yuan/ton, its price rose to 2,116 yuan/ton, an increase of 39.32%, and rose 158.62% compared with the same period last year.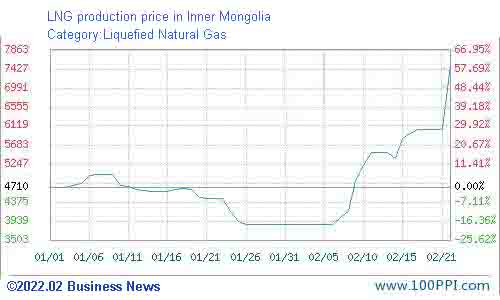 The analysis points out that the current round of natural gas price increases is mainly affected by the upward adjustment of raw gas prices. And with the recent significant cooling, the increase in urban gas consumption and market demand, coupled with the implementation of gas restriction measures in some areas, the superposition of a number of factors have caused gas prices to rise. At present, there are areas where the price of natural gas has exceeded the 8,000 yuan/ton mark. Some areas in Hebei and Henan have reached prices of more than RMB 8,500/ton.
The Situation In Russia And Ukraine Escalated, Europe's Gas Supply Is Again Tight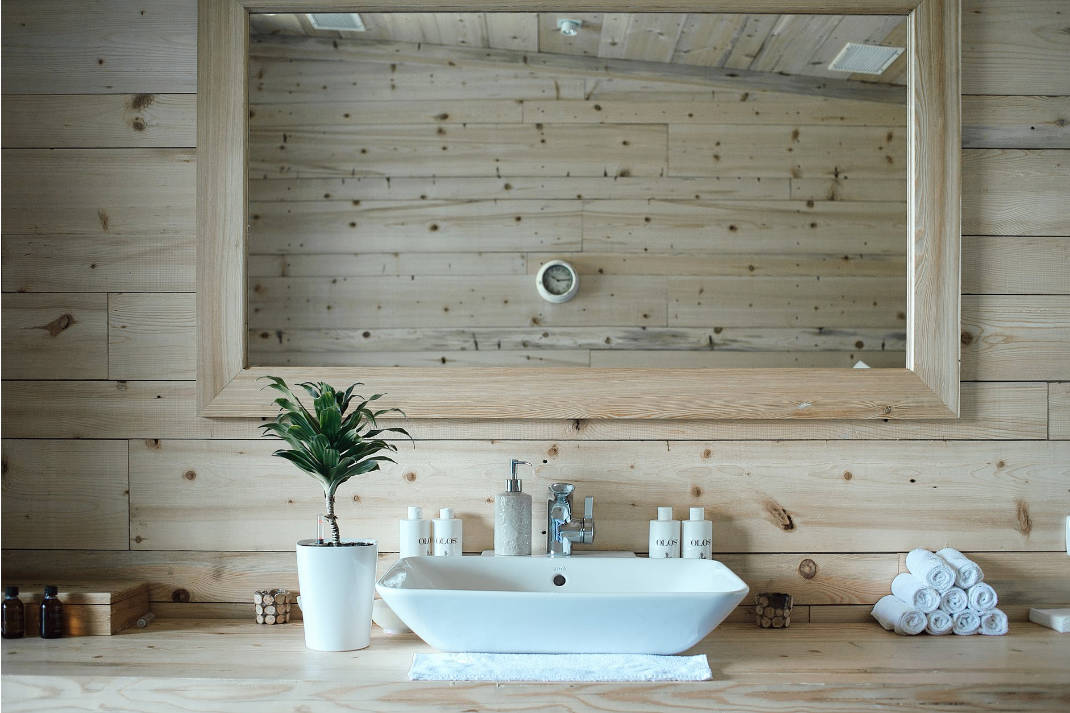 Investment institutions in the new construction pointed out that with the escalation of the situation between Russia and Ukraine, there is a possibility that the price of international, especially European natural gas will be pushed up. The reason is that about half of Russia's gas delivery capacity to Europe has to be delivered through Ukraine. In addition, it cannot be ruled out that Russia will unilaterally reduce or even interrupt gas deliveries to Europe, pushing European and even global gas prices to remain high.
For the natural gas market, international energy giant Shell said Monday that global LNG trade rose 6% year-on-year to 380 million tons in 2021 as economies recovered from the new crown epidemic. Shell expects demand for LNG to double to 700 million tons by 2040. And the market will still have a supply and demand gap until mid-2030.
Rising Energy Prices Lead To Narrow Profits For Bathroom Companies
Recently, the price of a variety of raw materials rose to new highs, including natural gas, energy prices are also going high, the production and operation of sanitary enterprises caused a greater impact. According to the listed sanitary enterprises that have announced the 2021 performance forecast or snapshot, many companies have narrowed profits are related to high prices of raw materials and energy.
For example, Dongpeng Holdings said in the 2021 annual performance forecast, last year's operating income growth, profit decline in addition to the main reason for the real estate industry's customer receivable projects to provide for impairment. Also caused by factors such as a significant increase in the price of raw materials, energy and other factors leading to the rise in the overall cost of products. Teo Home also said in the performance preview, by the impact of raw materials and energy prices continue to rise, the industry's production costs rose significantly. The company's main business gross margin decline.

From the foreign side, the German company Villeroy & Boch in its recently released annual report for 2022 predicted that the rising prices of energy, raw materials and packaging materials will have a significant impact on the company's operations this year. They predict that revenue growth will remain at 5-6% this year, lower than the 18% increase in 2021. LIXIL, a Japanese company, also mentioned in its presentation of its 2021 results that "the outlook is more uncertain due to high energy prices and logistics disruptions such as shipping, as well as the accompanying price increases for materials and other materials and increased procurement risks."

As production costs continue to increase at the moment, many companies will cost pressure on the downstream or market terminal. TOTO, Moen, Gebreit, Hansgrohe, LIXIL, KVK, etc. are the "main force" of this round of price increases. And with the global situation continuing to be unstable and rising manufacturing costs, I believe there will be more companies to implement price increases in the future.