Bathroom Business School
According to the U.S. tile company Crossville (Crossville) recently released the news that the company recycled 4939251 pounds of waste porcelain in 2020 (2240.4 tons), including TOTO's 779,880 pounds (about 353.7 tons) of waste porcelain. Since the launch of recycling waste porcelain in 2019, the business has accumulated more than 63,049.3 tons of waste porcelain.

According to Crossville Enterprises, through its partnership with TOTO, Crossville received ceramic toilets that did not meet quality standards. Before the partnership, these waste toilets and ceramic residues were shipped to landfills for disposal. But now they have been recycled and reused to make new ceramic tiles.
Ceramic sanitary ware, furniture and other large household products recycling has been a major problem. In China's sanitary ware important production base, Chaozhou has also appeared "waste porcelain around the village" phenomenon. In order to completely solve the problem of waste ceramics in the use of Chaozhou, the establishment of ceramic waste disposal site. Waste ceramics will be crushed into fine particles, and then sent to the porcelain clay plant to grind into porcelain powder, back into the production of ceramics. At present, recycled ceramic raw materials plant processing volume reached nearly 2,000 tons per month. According to the person in charge of the Chaozhou Ecological Environment Bureau, Chaozhou has built five ceramic waste elimination sites, resource recovery and processing center 4, ceramic waste disposal capacity can meet demand.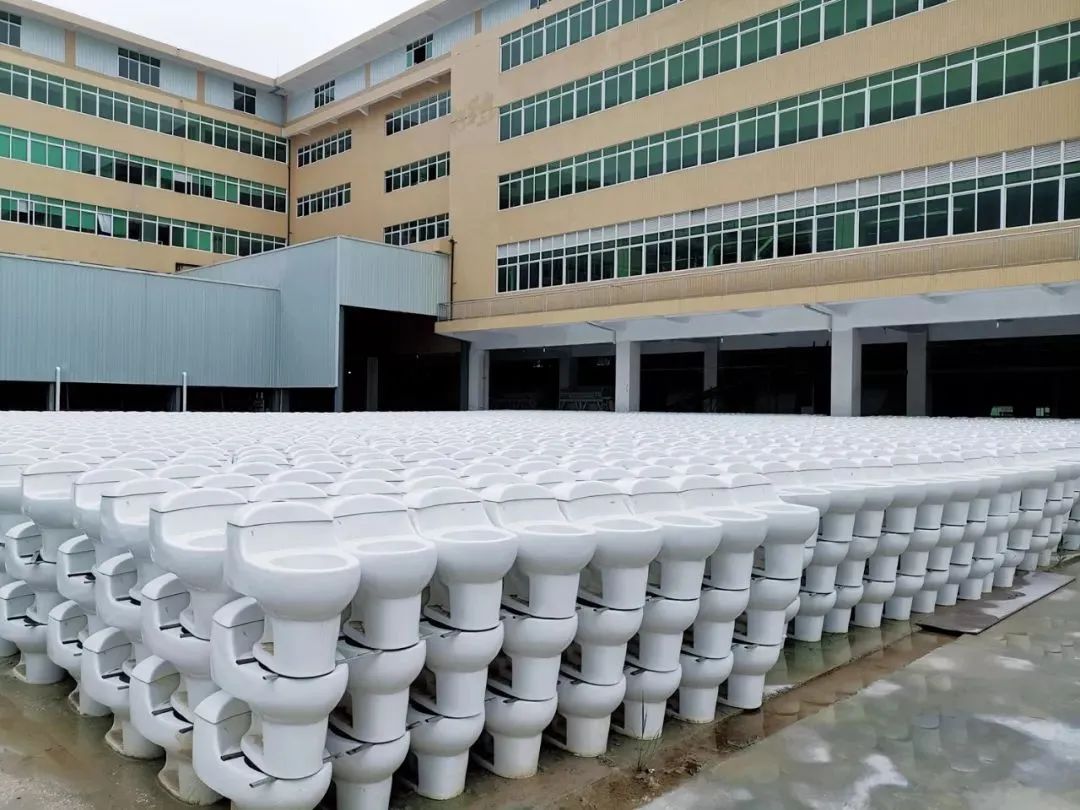 Chaozhou as a sanitary ceramics factory can concentrate on the production side and then recycle waste toilets, but in daily life the waste toilet recycling becomes a problem. In this year's "two sessions", the National People's Congress, the United States home air conditioning innovation center director Li Jinbo suggested from these aspects to solve: the local government as the main body, the construction of large household waste products storage infrastructure. Area as a unit, to strengthen the standardized management of the region's waste product recyclers. Formulation of regulatory documents, a clear ban on the arbitrary disposal of large household waste products.