Bathroom Business School
The biggest headache of a small bathroom is the messy and dirty, plus the limited space, which can give people a feeling of confinement. In fact, with a little thought, small bathrooms can be turned from cluttered and dirty into a comfortable place to live. The following 10 design ideas, I hope to help you.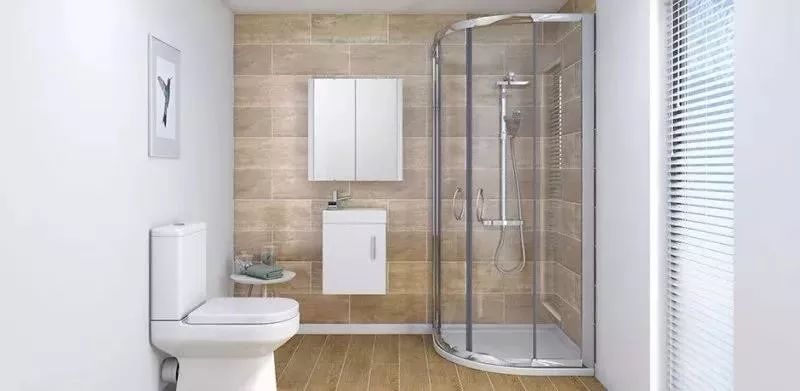 1
Toilet + bathroom cabinet
Small house still want a bathroom cabinet? This new product is suitable for you. It collects the function of toilet, basin, bathroom cabinet and mirror, which is called buy one get three, is the first choice for small bathroom.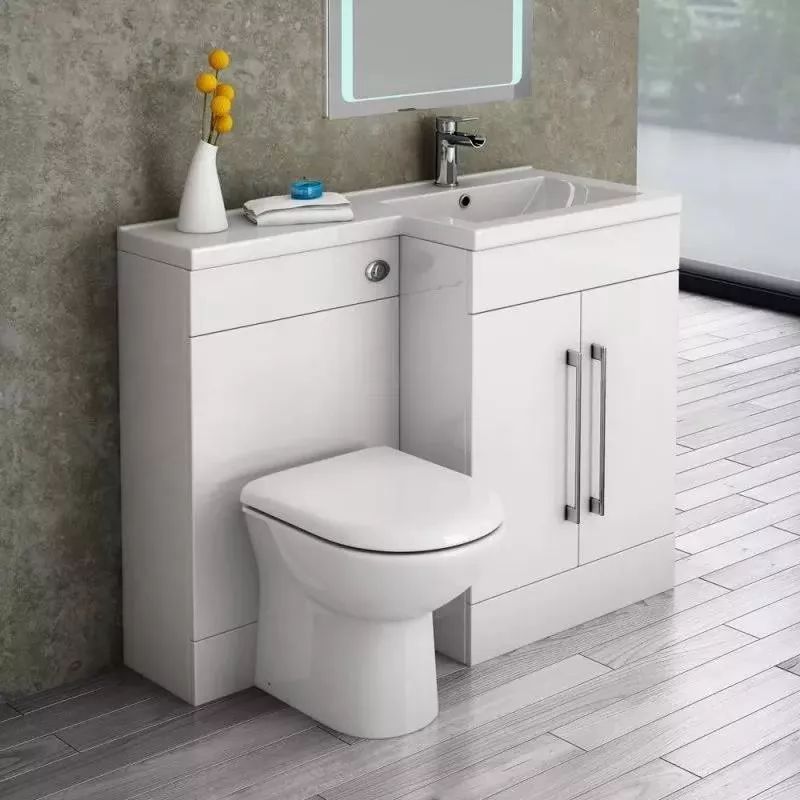 2
Use the corner
The bathroom can use more space than imagined, the corner is one of them. There are many bathroom products on the market can help users make good use of the corner, such as this corner shower room, not only more stylish than the general product, but also very space-saving. In addition, some basins are also convenient to place in the corner, can be selected at your discretion.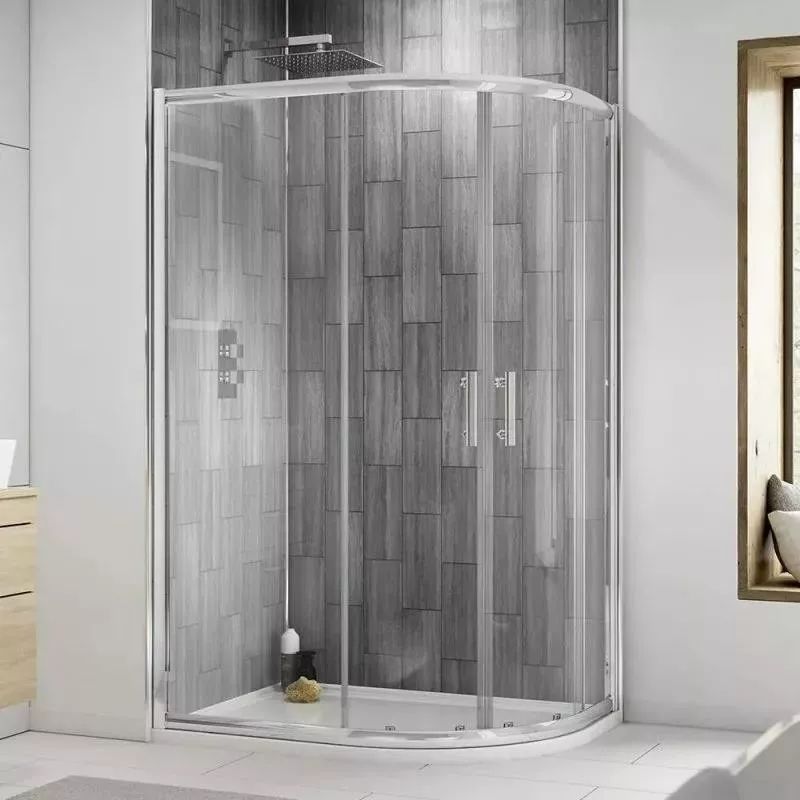 3
Free up floor space
One way to avoid bathroom clutter is to use wall-mounted products. Not only do these products save floor space, they also look stylish and are extremely easy to clean. Wall-mounted products are abundant, but the most popular or wall-mounted bathroom cabinets, in addition, wall-mounted toilets, wall-mounted faucets, etc. are also very common.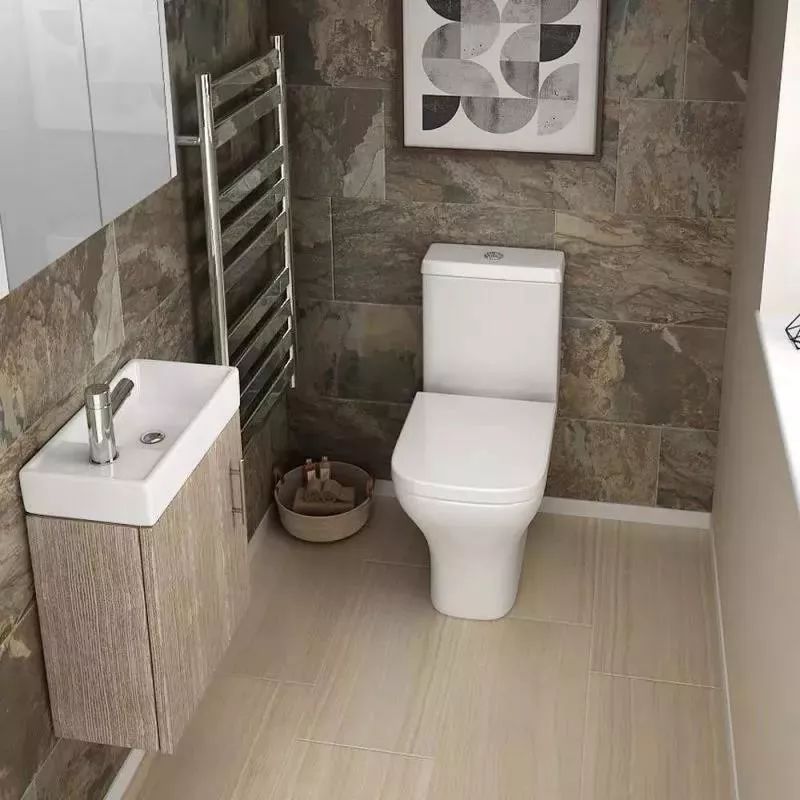 4
Decorating walls with tiles
Using tiles with a glossy surface can increase the sense of space in the bathroom and make it look larger than it actually is. When remodeling, you can use dark tiles on the floor and then use light tiles on the walls to create a contrasting effect. If you already have tiles on the walls, then consider painting them. Using light, solid colors can add a whole new feel to your bathroom without spending a lot of money.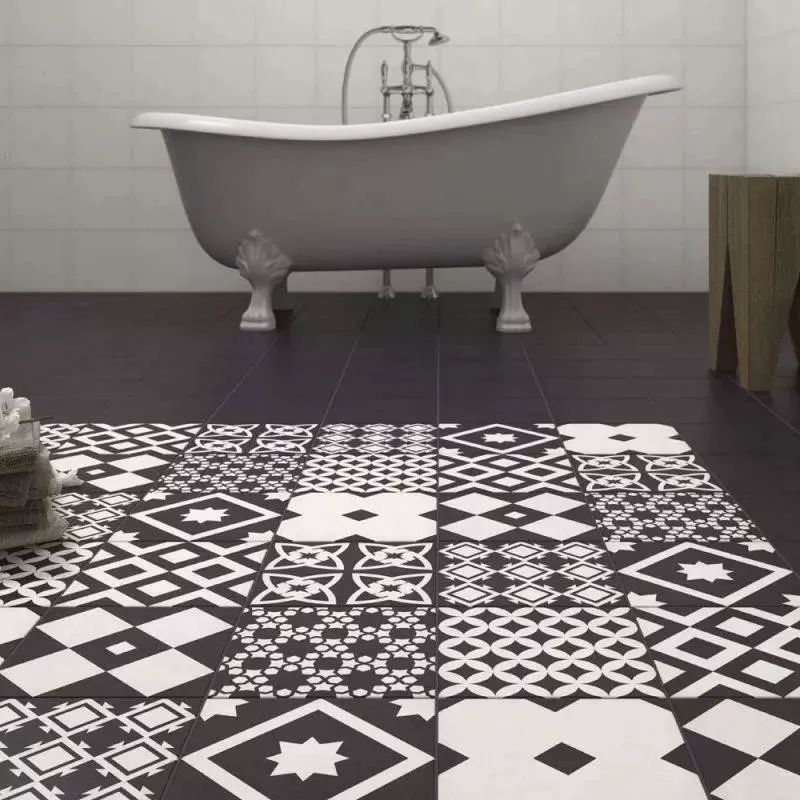 5
Make sure it's well lit
The brighter your bathroom is, the bigger it will look. There are many easy ways to increase the light in your bathroom. You can find some very stylish bathroom lighting on any budget, for example LED lights work well and help save money on your electricity bill. Alternatively, a bathroom mirror with a light or two will further increase the light and reflectivity of the room and also create a brighter, more spacious space. In addition, wall-mounted lighting is also a good choice.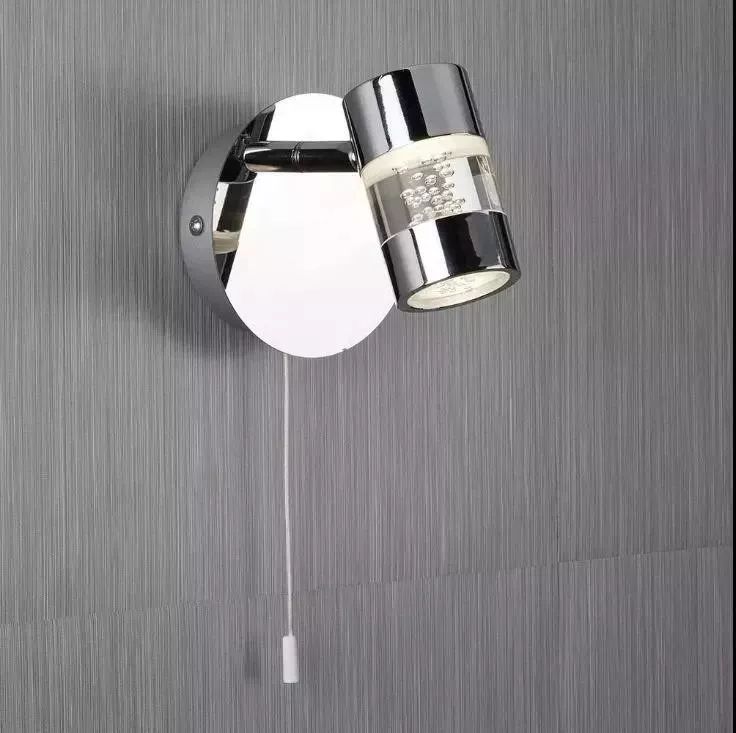 6
Use shelves
The bathroom has more clutter, shampoo, body wash, face wash, etc.. If there is no shelf, it is easy to put on the countertop is messy, and easy to wash the countertop is also more likely to dirty. In the bathroom to place one or two shelves is very necessary, it is best to choose a strong load-bearing capacity, not easy to rust the aluminum frame.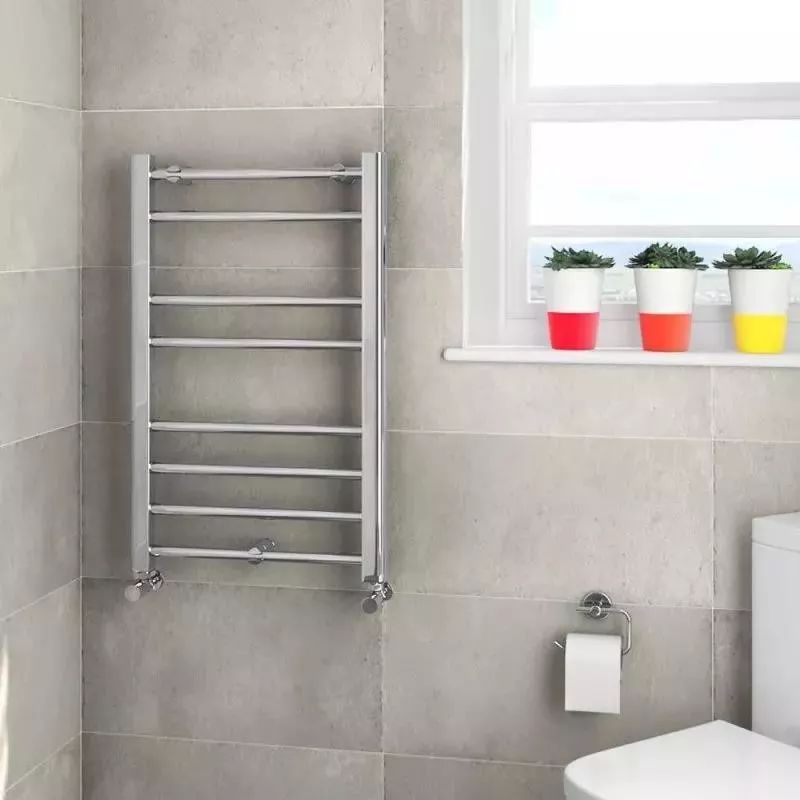 7
Bathroom cabinet + mirror
All bathrooms have at least one mirror. However, the storage cabinet is the most important thing for a small space. A mirrored bathroom cabinet can meet both needs. It can help you hide things away without preventing you from using the mirror, and it looks beautiful.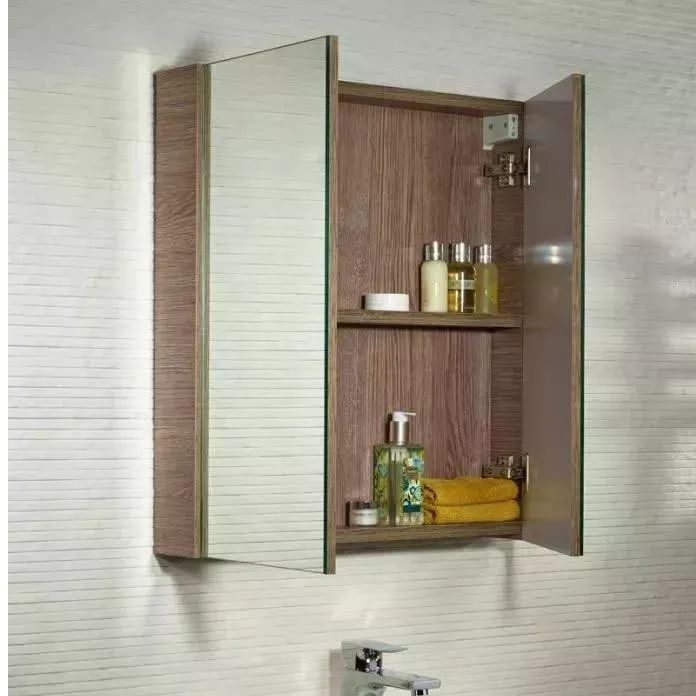 8
Get rid of the bathtub
The bathtub is actually a huge space hog, and to create more space, it is recommended to cross it off your list and replace it with a frameless shower. Frameless construction reduces light obstruction and makes the bathroom feel more spacious. Products equipped with sliding doors are recommended, as hinged doors may not allow you as much freedom of movement.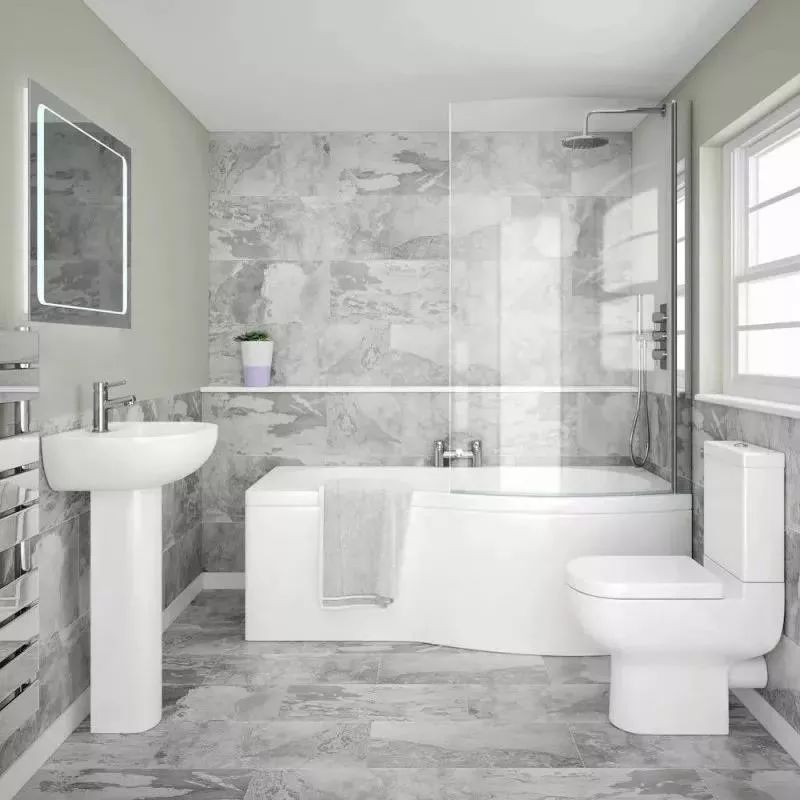 9
The right toilet
The bathroom is, to put it mildly, a place to defecate. If a toilet is of poor quality or designed to be out of place in the space, the toilet experience will be greatly diminished. For this reason, some designers recommend buying a short toilet, which has a smaller depth than a standard toilet and therefore does not take up too much space. There are also wall-mounted toilets and combination toilets mentioned earlier, which are also a good way to save space and money.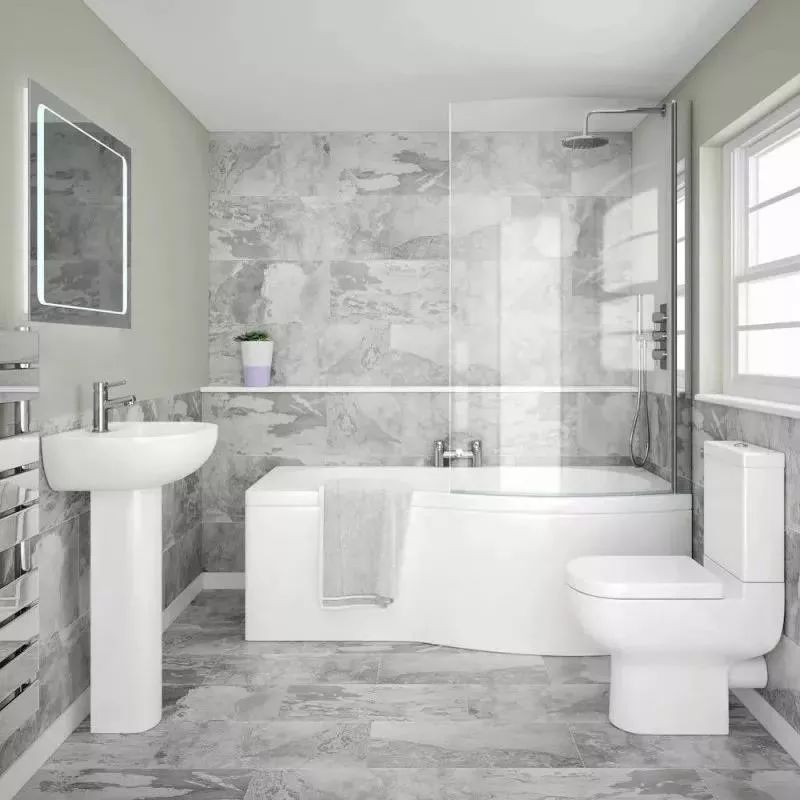 10
Shower screen + bathtub
Although shower curtains are usually cheap, the style and design will always make the bathroom feel cluttered. This is where you can use a shower screen, which will make the space feel more spacious. You can also consider the recent trendy shower screen + bathtub two-in-one products to meet two wishes at once.