Bathroom Business School
Recently, "carbon neutrality" (carbon neutrality) has become a hot topic around the global environment and climate change, and many countries have announced to achieve "carbon neutrality" in the middle of the 21st century. China has also set the goal of achieving "carbon neutrality" by 2030 and "carbon neutrality" by 2060. In the National People's Congress in 2021, "carbon peaking" and "carbon neutrality" will be included in the government work report for the first time.
The overall goal of global "carbon neutrality" was first proposed in the Paris Agreement adopted in 2015, an agreement involving some 200 countries and regions around the world that clarifies global emission standards for greenhouse gases, including carbon dioxide, by the end of the century, driving the acceleration of the global decarbonization process. The Paris Agreement was a turning point in the global response to climate change, according to then-President Barack Obama, "establishing a lasting framework for a global response to the climate crisis and sending a strong signal of a strong global commitment to a low-carbon future."
Achievement of the "carbon neutral" global goals need to be a wide range of industries, especially the manufacturing industry with the bathroom industry, there are companies have been early action to help accelerate the region to enter a low-carbon society, TOTO, Lixil, Loca, Jomoo, etc. are the main force to promote the bathroom industry "carbon neutral".
TOTO
Reducing CO2 emissions by 100,000 tons by 2030
According to TOTO's previously released TOTO
WILL2030 development strategy, TOTO has launched a group-level strategy on carbon neutrality targets.TOTO has set short- and medium-term goals, including reducing CO2 emissions from the group's business units from 357,000 tons in 2018 to 294,000 tons in 2023, and has established an overall target of 250,000 tons of CO2 emissions in 2030.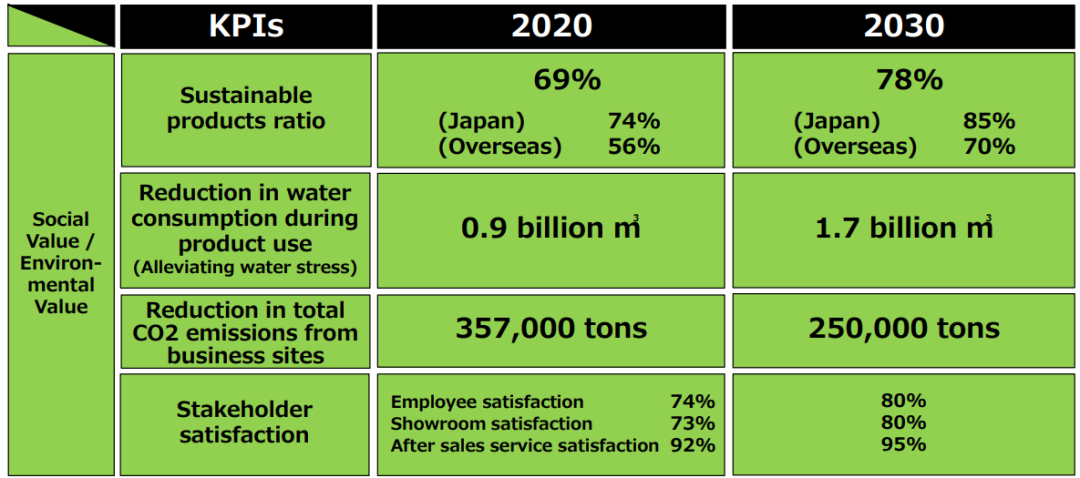 According to the plan, TOTO will promote carbon neutrality by optimizing energy-saving solutions, upgrading large equipment and introducing renewable energy, and has set a goal of achieving 100% renewable energy use by 2040. In addition, TOTO will help society achieve carbon neutrality by exporting more energy-efficient products, including more water-efficient toilets and non-contact faucets, energy-efficient bathtubs with more insulation effect, and more energy-efficient Sanitary ware. According to TOTO's public data, the company's energy-saving products will account for 69% of all products in 2020, and the figure is expected to reach 78% in 2030.
Lixil 
Eight plants have become carbon neutral
In April, Lixil told the media that three of its plants in Da Nang, Vietnam, Jiangmen, China and Monterrey, Mexico have become carbon neutral. Previously, Lixil had already achieved carbon neutrality at five plants: Hemer, Lahr and Porta Westfalica in Germany, Albergaria in Portugal and Klaeng in Thailand. With the addition of the three carbon neutral plants, Lixil now has eight plants worldwide that are carbon neutral.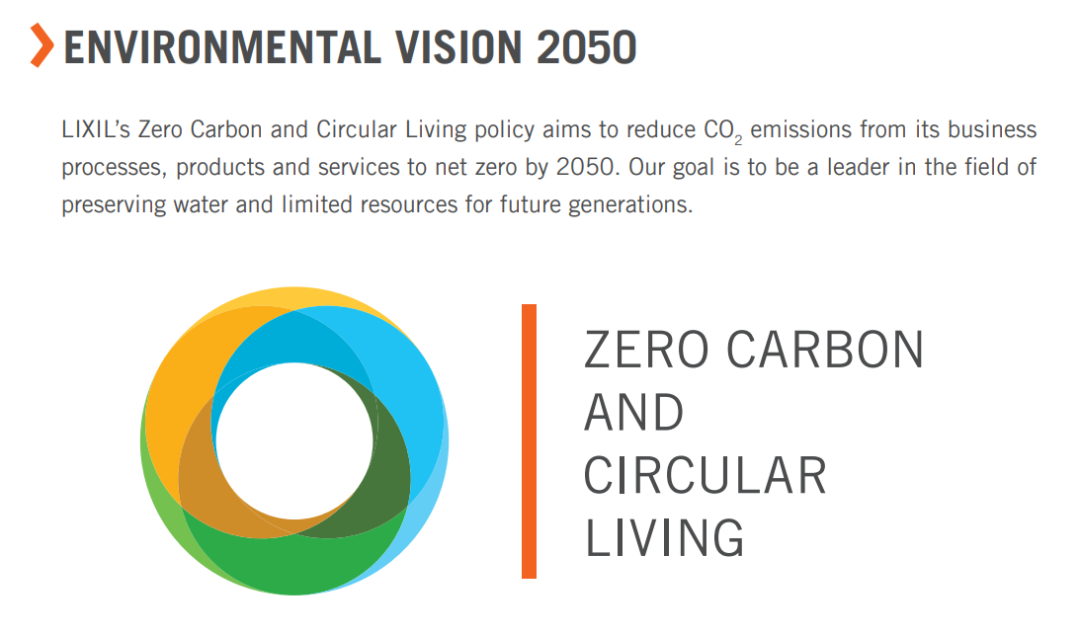 Last year, Lixil released its "Environmental Vision 2050" sustainability strategy, which sets the goal of becoming carbon neutral by 2050. Lixil will be actively implementing energy efficiency measures in its plants and offices, including the use of renewable energy. In April this year, Lixil announced the use of solar power systems in the Housing Technology Group's largest factory in Thailand, and it is believed that this will spread to other factories in the future.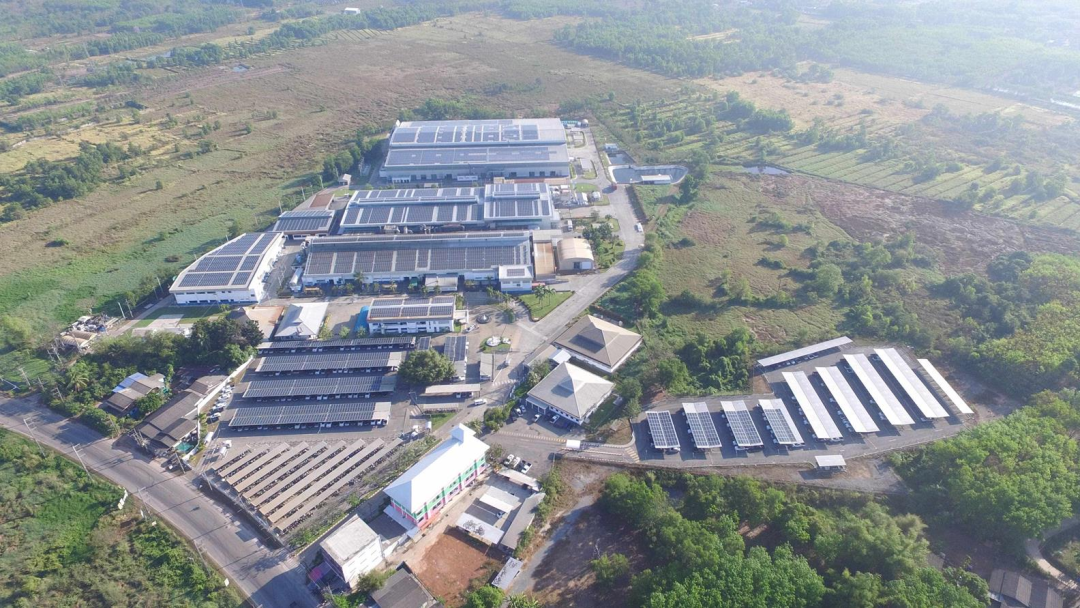 In addition, Lixil will work on products and services to achieve the goal of carbon neutrality. For example, Lixil seeks to reduce the environmental impact of home heating and air conditioning by exporting well-insulated housing components to the market; for bathroom products, Lixil's eco-showerheads provide a comfortable showering experience while saving water. The GROHE Sense Guard, launched by its brand Grohe, also avoids water waste by monitoring water usage in the home.
Loca 
Launches Decarbonization Strategy with Schneider Electric
Loca has recently entered into a strategic partnership with Schneider Electric to collaborate in the decarbonization process. loca has operations in 170 countries worldwide, with 85 factories and 24,000 employees. On the other hand, Schneider Electric, which is committed to energy management and digital transformation, will help Loca establish a global decarbonization strategy.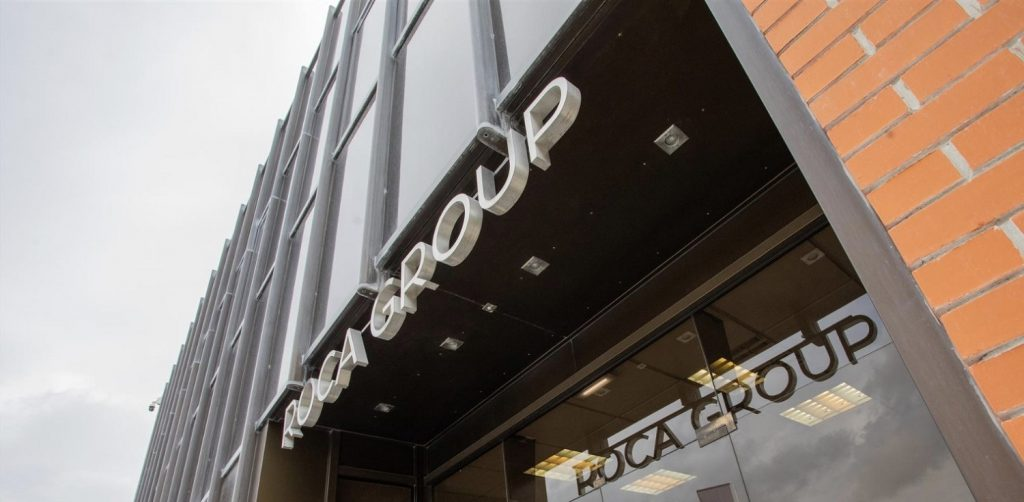 Loca's decarbonization strategy is reportedly being carried out in three phases. In the first phase, Loca will work with Schneider Electric to establish a vision for the decarbonization process and set macro goals. In the second phase, Schneider Electric will study Loca's plants to set targets for energy savings and consumption reductions, as well as examine how to implement compensatory measures for some of the necessary emissions. Finally, in the implementation phase, Schneider Electric will help Loca digitize its production processes to monitor and optimize energy consumption in order to reduce production costs and curb emissions.
Prior to the partnership with Schneider Electric, Loca has been actively implementing energy saving and emission reduction measures in recent years. Compared to 2018, Loca has reduced its CO2 emissions by 8% in 2019 and by a further 22% in 2020. In addition, Loca will use 24% less water in 2020 than in 2019, and produce 28% less waste in its production process.
Jomoo 
Reducing CO2 emissions by 5,000 tons in 2020
In China, Jomoo is one of the most active bathroom companies promoting carbon neutrality. The world's first 5G smart manufacturing industrial park, jointly built by Jomoo and Siemens, Huawei and Telecom, is a typical benchmark for optimizing industrial and energy structures. The industrial park has digitized production from the sales side to the factory side, increasing the controllable rate of safe production and control of solid and dangerous materials to 100%, and increasing production efficiency by 50%. In addition, Jomoo has achieved energy saving and emission reduction by means of technological innovations such as waste heat reuse and low temperature fast firing. jomoo revealed that the company's CO2 emissions in 2020 will be reduced by more than 5,000 tons compared to the previous year.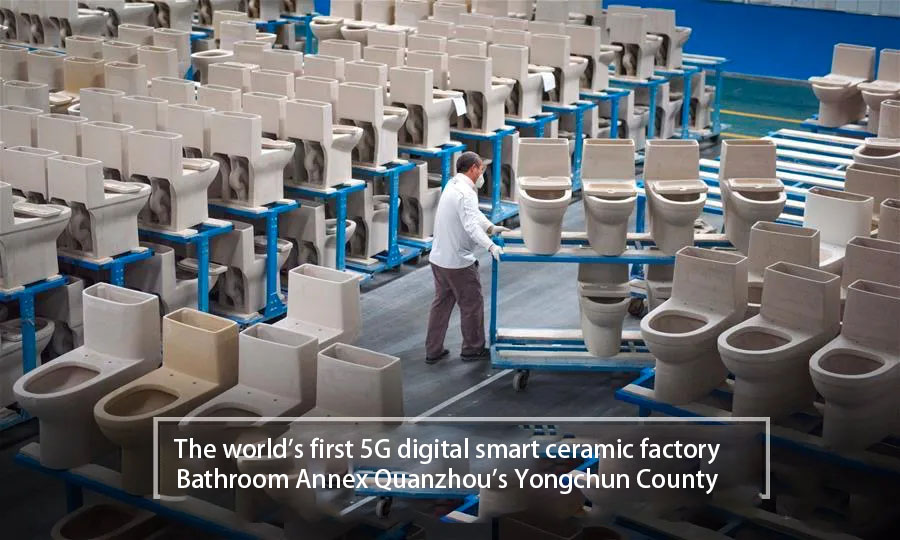 In terms of research and development, Jomoo has been committed to technological innovation to improve the water-saving performance of its products, and has launched siphon water-saving toilets, air showerheads and other best-selling water-saving products. In the production process, Jomoo has developed and built an industrial water recycling system, which effectively avoids water waste and pollution and continues to promote the sustainable development of the company.
In 2021, with the inclusion of "carbon neutrality" in the government work report, this important issue, which is closely related to the global human survival environment, was suddenly "ignited". Carbon neutrality" refers to the total amount of carbon dioxide emissions produced directly or indirectly by enterprises, groups or individuals within a certain period of time. Through carbon dioxide removal means, such as reforestation, energy saving and industrial restructuring, the carbon emissions can be offset to achieve the goal of "net zero emissions".
In the process of achieving carbon neutrality in all countries, the manufacturing industry plays the most important role. As a member of the manufacturing industry, sanitary ware enterprises not only shoulder a major responsibility to promote the region to achieve carbon neutrality, but also play an important role in promoting the construction of a resource-saving society. This is also the main reason why more and more sanitary ware enterprises start green development strategy and sustainable development strategy.