Kitchen And Bathroom Industry Mainstream Media Kitchen And Bathroom News
Chenglin (9934) originally proposed to subscribe 51% of the shares of Paokin Co., Ltd., a Thai subsidiary of Thai Kin Co., Ltd. in the British Cayman Islands, with a maximum investment of US$14.76 million or Baht equivalent. After an in-depth assessment of the subsequent changes in the business environment, the two parties concluded that the joint venture could not achieve the original expected benefits and objectives, and therefore agreed to terminate the unexecuted joint venture.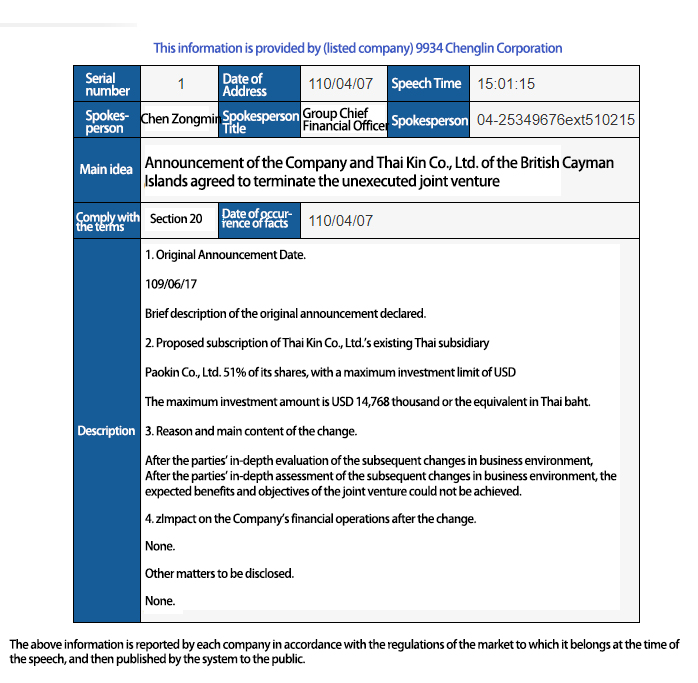 Previously, Kitchen & Bathroom News reported that "Chenglin proposed to invest US$14.76 million in a Thai company to build a faucet production base in Southeast Asia". The original plan was for both parties to jointly invest US$28 million in Chonburi, Thailand under Thai Gold to build a hardware faucet production base, which is expected to be shipped from 2021. The joint venture is expected to be ready for shipment in 2021. Chenglin's board of directors approved the above overseas joint venture case, Chenglin layout global manufacturing, and the core process of hardware faucet unified integration, into the production of the joint venture company, it is expected that since 2021, the new Thailand joint venture company will be able to ship independently.
In fiscal year 2020, Chenglin's revenue was NT$16.775 billion, net operating profit was NT$4.617 billion, operating expenses were NT$4.151 billion, profit before tax was NT$465 million, and net profit attributable to shareholders of the parent company was NT$287 million.