According to the "Market Foresight and Investment Strategy Planning Report of China's Smart Home Equipment Industry" published by the Prospective Industrial Research Institute, smart homes have unlimited potential. According to the data, the global smart home market reached USD 25.7 billion in 2017, with a compound growth rate of 26.9% from 2018 to 2023, and is expected to reach USD 105.6 billion in 2023.
The data of ALL VIEW CLOUD (AVC) also proves that the future of smart homes is a considerable trend. The AVC real estate data monitoring shows, in 2020, the smart home configuration rate from January to April is 87.9%, an increase of 18.7% compared to last year. In terms of divisional products, the demand for smart security and smart door locks is high, the configuration rate keeps rising, are more than 60%, of which the smart door locks increased by 19.1% compared to last year. except for the slight decline in smart home systems, other parts of the configuration rate shows upward trend.
As a result, the gold rush of smart homes has been attracting countless players to enter the market. Players of any background want a piece of the pie in the smart home.
On June 20th, "The Fourth China Smart Bathroom Forum", sponsored by China Industrial Cooperation Association, Kitchen & Bath Information, twxw.com, and co-sponsored by Hilk, was held in Quzhou, Zhejiang. As a representative of the smart home field, Xishan Wu, chairman of Hilk Smart Home, delivered a speech on the theme of "Smart Home, Empowering the After-Decoration Era",and the response was enthusiastic.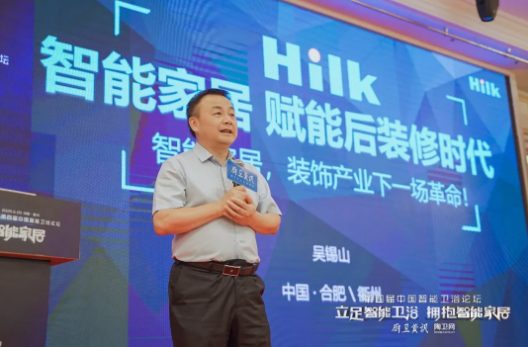 He said in his speech, "I am very lucky to enter the electronic industry and have encountered the industry development dividend period. China's smart bathroom has achieved rapid growth. Thanks to Wu Xiaobo's promotion of the 'toilet cover' event in 2015, and now the smart home is growing rapidly in China, thanks to Ren Zhengfei in 2019."
The following is the full text of Wu Xishan's speech:
NO.1
The next revolution
Actually "the future has come"
The topic of today's speech is " "Smart Home Empowering the After-Home Decoration Era – Smart Home, the Next Revolution in Decoration Industry". In my opinion, the after-home decoration era of smart home is to empower designers and help home decoration enterprises to transform and upgrade, and the next revolution is actually "the future has come."
In the first half of this year, the country's new infrastructure for 5G communications may increase by RMB 3 trillion, and will increase in the second half of the year. The digitization process of various local and provincial cities, as well as the digitization of mobile communications, will create huge industrial opportunities.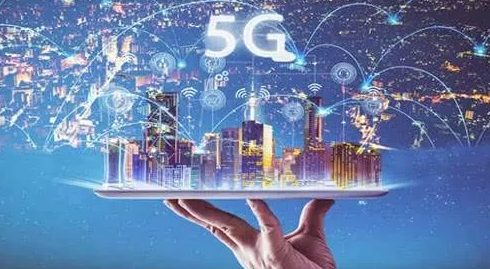 The figures of the whole society have changed greatly. This intelligentization process is represented by Huawei. It is not a simple smart home, and it will bring huge changes to the home furnishing industry.
NO.2
What changes does the age of 5G bring?
I have been developing in Guangdong for 30 years in the electronics industry. In my opinion, the future of 5G has come, and so has artificial intelligence.
At present, Huawei has completed the unmanned driving system, and Baidu's unmanned driving technology is also very mature, just waiting for the arrival of the 5G era. In the age of 5G, because of the existence of unmanned driving, taxi drivers may be greatly reduced in the next few years, and courier brothers may gradually decrease, or even no need. The office of the future may have many screens. At present, our remote interactive office and remote interactive design have been completed.
I found that many companies in Guangdong are already doing WeChat live shows and Douyin live shows, but currently not too well equipped. The age of the internet celebrity economy has arrived. You can do trading business, factory direct sales or 2B to the terminal, which is beneficial to larger factories, but it is necessary to ask famous Internet celebrities to cultivate their own unknown ones, and to equip them in stores, WeChat circle, and Douyin APP.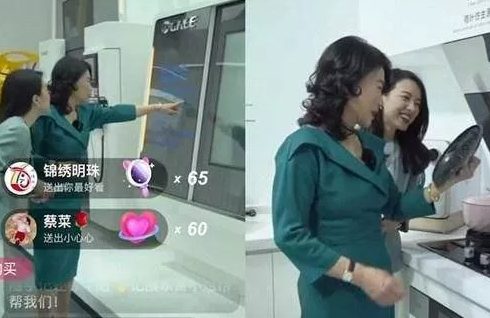 The decentralization of home appliances has been completed. Live show is unstoppable because the 00s and 90s don't shop anymore.F2C channels are flatter, so the large middlemen have consideration.
Many friends in the home appliance industry feel that they have been de-intermediate, which is a problem. Dong Mingzhu, the chairman of Gree Electric Appliances also brought the goods. Should the franchise store become a live show platform? Every franchise store is an online celebrity live show platform and must be equipped.
Huawei has sounded the AI charge. TV will be eliminated because the reception is limited and can't play 8k movies, so now they are all smart TVs. Although MI's smart TVs are now technologically advanced, they still need to work hard on the 5G network. This year Huawei has launched smart TVs, and since 60-70% of the base stations are theirs, the connection to the base stations is very smooth.
NO.3
The age of 5G era is coming,
Building materials and home decoration industries must transform
The development of smart home is also growing very fast.
Last year, Huawei proposed Honor Home, Honor Go and Honor Work to enter the whole house intelligence; Haier's Haier Smart Home also has great appeal. There is no market if it is not "smart" because consumers have been guided to believe. MI has taken the lead, and although its power was relatively small at the beginning, it has become a giant now; Ali has no direct entry, but has holdings and stakes, such as in Macalline and Suning Appliance.
The data of the professional version of Tianyancha shows that China currently has 133,000 business scope includes "smart communications, smart home appliances, smart home, smart home decoration", and the state for the in-service, survival, moving in, moving out of the company (hereinafter referred to as "smart home-related businesses "), with limited liability companies accounting for 87.39%.
It is worth noting that, subject to industrial and commercial registration, as of June 10, China established a total of 11,302 new smart home related companies (all company status) this year, of which 3,382 related companies were added in April, an increase of 23.8% from the previous year. In addition, according to incomplete statistics from Tianyancha, there were about 50 investment and financing events in the smart home field in 2019, and the overall situation remains hot.
In terms of geographic distribution, our country's smart home-related companies are mainly mainly located in East China and South China, accounting for 56% of the total number of related companies. Specifically, Guangdong Province ranks first with nearly 36,000 related companies. Shandong Province and Jiangsu Province are close behind, each with more than 10,000 related companies.
Many real estate companies have joined Huawei and Ali. The home appliance and IT industry giants have crossed the border to integrate and break the border into the home building materials and sanitary industry. Therefore, we must have weapons of defense and must transform and upgrade the industry, otherwise we will be robbed.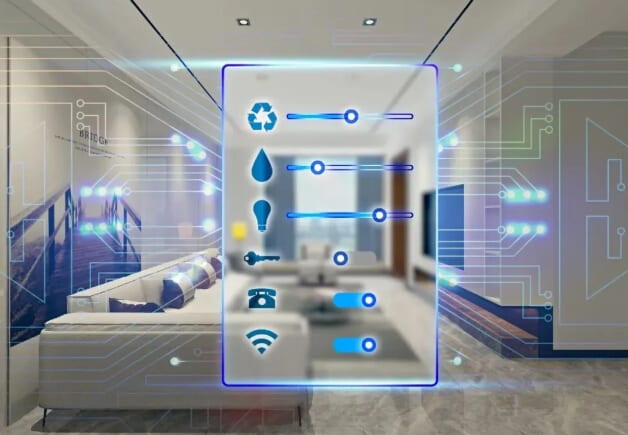 Home appliances are transforming. Do the building materials and home decoration industries need to transform? We must transform, or it is terrible if we don't.
For example, Master Kong was robbed by Meituan, and the bank was robbed by WeChat and Alipay. Tencent and Alibaba burned money to develop big data before, and they also had confusion, but they succeeded. 5G is very different from 4G, After running faster, it will break the original model.
Huawei previously described itself as the Internet of Everything, now changed to smart home. Because they have done a lot of research jointly with Guodian, they cannot realize interconnection. After 5G is basically popularized, with the addition of mobile cameras, everything can be done from the image. But now the Internet of Everything is a bit big, but smart homes can.
Simple intelligence does not bring convenience and benefits to consumers. For example, some voice control cannot be used by the elderly or children, and there are many problems with quality and technology. After some decoration companies use it, it has brought a lot of confusion and trouble. Some people say this is pseudo-intelligence, in fact, it should be simple intelligence. If the layout of 5G base stations is completed and all networking is successful, the smart home is equivalent to Personal Handphone System, which will bring convenience to everyone.
NO.4
The future has come with whole house intelligence
With 30 years of history, our company has expanded from China's leading precision electronics manufacturing to smart bathroom, smart home, smart interaction and other fields.
Smart bathroom
Someone asked why we're doing smart toilets and also going to smart homes? In fact, nothing has changed. We were taking advantage of Korean technology and make it step by step from  introduced, digested, and absorbed. Our strength is the control board.
We have been in the field of smart toilets for more than 9 years, and our equipment is very advanced. Once when a representative of a German factory came to visit, he mentioned that our factory's Industry 4.0 is better than Germany's. Because I've been to Germany and seen their Industry 4.0, they are more outstanding is the automobile manufacturing industry.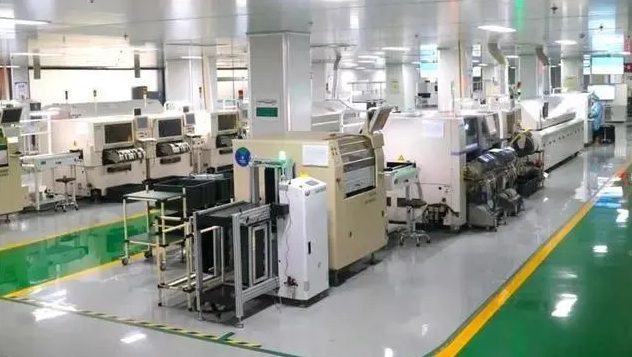 At present, the manufacturing technology of our smart toilet should reach the advanced level of the world, and we have already developed smart toilet all-in-one models for the world. Will smart toilets be better after the 5G smart connection?
Smart home
Someone asked what we do. We are doing national home smart. Home Smart is a series of products. Engineer Yu suggested that we cooperate with other smart home companies, which is what I expect because there are limits to what individuals can do.
We need to thank Huawei, and Ren Zhengfei, for starting the age of 5G nationwide intelligence last year, a nationwide intelligence that has brought so much change to China that it's even a little scary for Americans.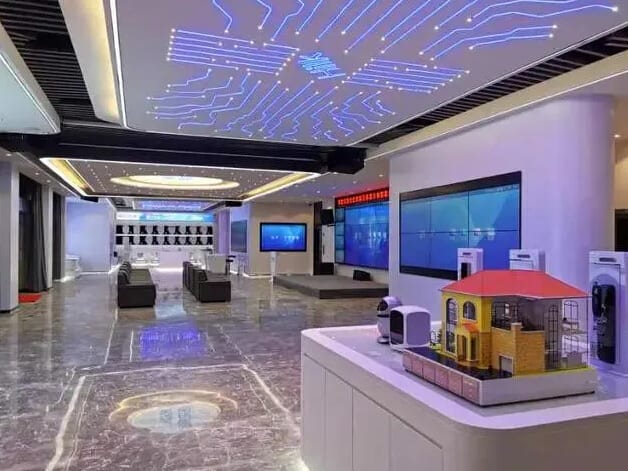 Our six smart home spaces include smart anti-epidemic bathroom, smart living room, smart bedroom, smart conference room, smart contact room, and smart office.
The six major systems include 5G cinema system, remote conference system, remote design system, security door control system, fresh air cleaning system, and whole-house intelligent system.
Many kinds of personalized solutions: smart light environment solutions, smart air environment solutions, smart security solutions, leisure and entertainment solutions, smart conference solutions, Internet celebrity live show solutions…
The intelligent epidemic prevention toilet system is the industry's first intelligent epidemic prevention toilet. Through six-fold blocking, the three major transmission channels of contact transmission, aerosol transmission, and fecal-oral transmission are completely cut off to effectively prevent epidemics.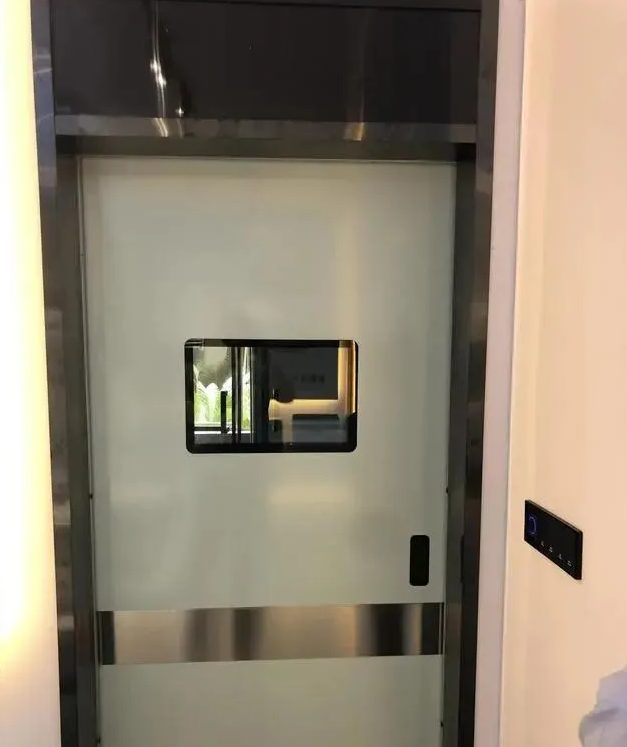 Our smart office system, under the application of 5G, even if it is a multi-person conference live broadcast, the picture has no time delay, no freeze, and what you see is what you get. Designers, terminal distributors and owners from all over the country can have a meeting together, and at the same time visit the production capacity of the factory in the "cloud visit" mode.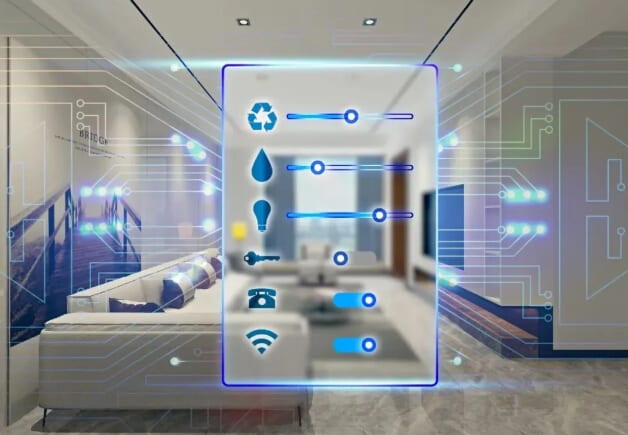 The smart home security monitoring system is one of the most important systems in the smart home system. It prevents thieves from entering and stealing, avoiding fire and destruction, and can alert in time when an emergency occurs. It is widely used in homes, schools, and all kinds of businesses.
The future is coming with our whole house smart system. Our 5G super cinema system can enjoy giant screen immersive viewing at home. Interactive conferences, remote training, remote design, Internet celebrity live shows, security monitoring, smart factories, home theaters, and KTV can be carried on this device. This set of scenes can be applied to many occasions such as homes, shopping malls, and companies.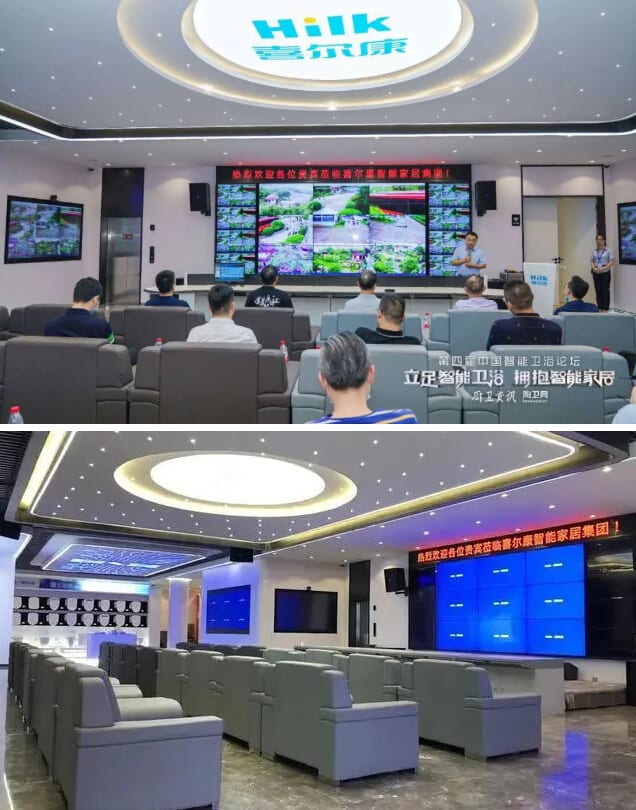 "Some people say that we are arms dealers. We are units that builds good guns and bullets, and provides advanced aircraft and armored vehicles for the various warlords who are fighting for their lives, or they will be robbed across the border." The whole house is smart, and the future has come. Hilk can provide advanced technology for the transformation and upgrading of 5G future smart homes, and help decoration companies, home building materials manufacturers, and middlemen to transform and upgrade without worry. I believe that future home decoration designers also need good smart products, which is also in line with the future development trend of the home decoration industry.
Talking about whole house intelligence 5 years ago was considered to be a fantasy. But looking at it now, the future has come, and the real 5G smart home has come.