Sanitary Brand News
Kohler and Tmall officially announce new retail strategic cooperation
On June 4th, the global kitchen and bath brand KOHLER and Tmall officially announced a new retail strategic cooperation. The Tmall light store was launched and gradually spread from Shanghai to the whole country, and continue to promote the new retail business development of Kohler brand. Through Kohler's Tmall online light store APP, consumers can order products online, and then go to the nearest offline store recommended by Tmall to experience it firstly, and finally choose to make the purchase in the store or back to the online platform. Online and offline "same product, same quality and same price". In addition, the''Kohler Micro-installation Service'' was also launched on the basis of the Tmall Light Store. It provides one-stop fast service for local order customers within 24 hours of delivery, disassembly and installation to accelerate the upgrading of brand localization services.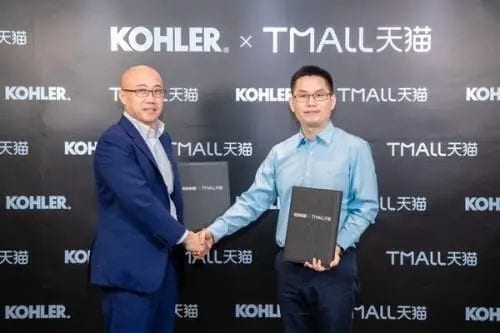 Panasonic's subsidiary in charge of bath and other businesses sales fall 6% in fiscal 2019
Panasonic released its annual report for fiscal 2019 on June 5th. As of the fiscal year ending in March 2020, Panasonic achieved sales of 749.6 billion yen, a year-on-year decrease of 6.4%; net profit of 225.7 billion yen, a year-on-year decrease of 20.6%. Panasonic stated that the decrease in revenue was mainly due to the decline in the performance of automotive-related businesses and overseas home appliance businesses. In the same period, sales of Panasonic Life Solutions, a subsidiary of Panasonic, also fell 6% to 191.25 billion yen. However, the operating profit increased by 278% to 179.8 billion yen due to the operating data of affiliated company Panasonic Home was no longer included. It is worth mentioning that the Housing System business unit of Panasonic Life Solutions, which was originally responsible for the bathroom and other businesses, has been under the management of the head office Panasonic since April 2020.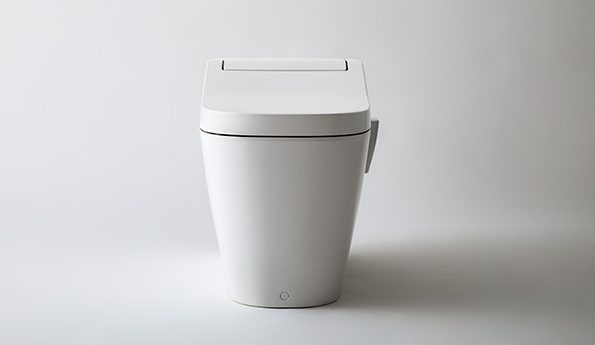 Duravit changes its CEO from July
In a recent announcement on its official website, Duravit announced that the current CEO, Prof. Richter, will leave the company on June 30, 2020 and devote himself to a new event. He designated Stephan Patrick Tahy as the new CEO of Duravit. It is reported that Tahy was previously the chief executive officer of De'Longhi, and served as vice president and general manager of Mattel.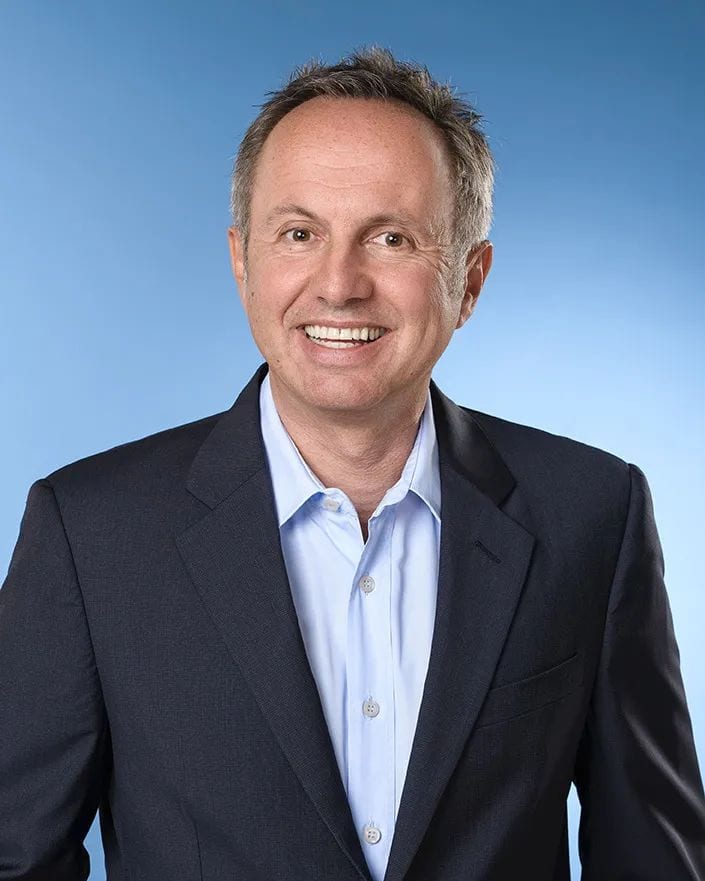 TOTO Won "Toilet Water Efficiency Leader" Award
Recently, the NDRC (National Development and Reform Commission), the MWR (Ministry of Water Resources), the MOHURD (Ministry of Housing and Urban-Rural Development), and the General Administration of Market Supervision jointly released the "Annual List of Toilet Water Efficiency LeadER Products in 2020". A number of TOTO's toilets have stood out from the many participating products and won the title of "Toilet Water Efficiency Leader.'' In this selection, TOTO is also the only international sanitary brand selected for the single-flush and double-flush products. The Toilet Water Efficiency Pacesetter list, jointly issued by the four national ministries and commissions, its authority and guidance is obvious. For the selected brand, the title of "Toilet Water Efficiency Leader" is the display of strong bathroom technology and the embodiment of the brand's comprehensive strength.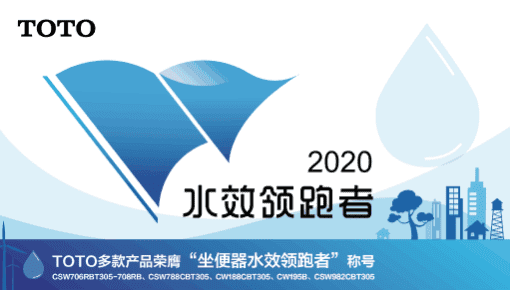 Two additional Workers Diagnosed with COVID-19 in MOEN
Two additional workers at Moen's New Bern factory have been diagnosed with COVID-19, according to US media reported on June 3. There have now been five confirmed COVID-19 cases at the Moen plant since March. According to a Moen spokesperson, both workers have been out of the plant for more than seven days and no additional contact tracing is necessary. In the meantime, the company has notified all workers of these confirmed cases and asked a third-party vendor to clean and disinfect the building, which is now the plant is continuing to operate.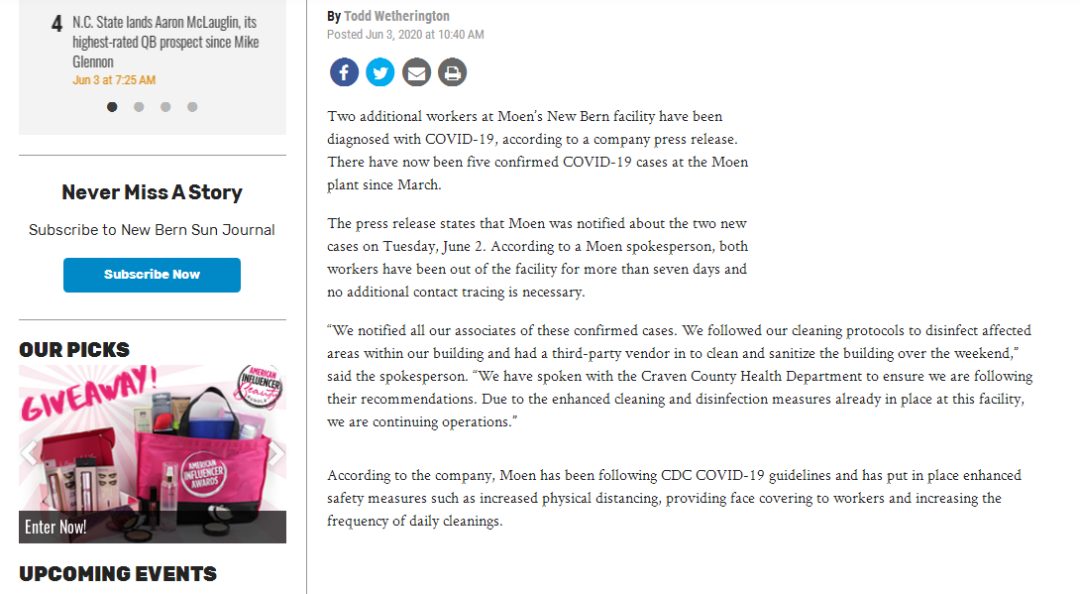 Gobo Group will set up a factory in Southeast Asia
Recently, Gobo held a shareholders meeting and revealed that due to the impact of the Sino-US trade war, the company plans to formulate a "China+1" production strategy and consider setting up a factory in Southeast Asia to focus on the production of faucets and valve products. After Gobo sold 100% of its holding brand Home Boutique last year, only two companies, Shenzhen Globe Union and Shandong Milim, are left in mainland China.
Huida Sanitary Ware-New Infrastructure Industry Alliance officially launched
On May 30th, the "New Infrastructure and Construction Real Estate Industry Development Seminar" organized by Huida Sanitary Ware and CETC Think Tank was held in Tangshan China. During the same period of the forum, Huida Sanitary Ware Co., Ltd. and Jiangsu Jinma Transportation, Xinjiang Huayuan Holdings, Huazhong Group, Hebei Tianxin Construction, Shanxi Loudong Energy, Suzhou Erjian, Baoye Group, Dezhou Zhenhua Real Estate, Sichuan Kehui Construction, Hongshun Holding Group, Hebei Kansen Passive House, etc. Construction and real estate industry enterprises signed cooperation agreements. Huida Sanitary Ware-New Infrastructure Industry Alliance was officially launched. Wang Yanqing, president of Huida Sanitary Ware, said that the New Infrastructure Industry Alliance will help build a cooperative platform for the common interests of upstream and downstream industries and open the Multi-channel and comprehensive strategic cooperation.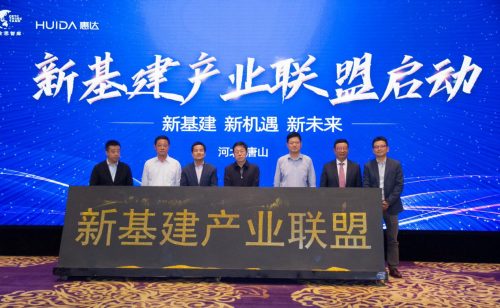 OPPEIN And SIEMENS Achieve a Strategic Cooperation.
On May 28th, the signing ceremony of the strategic cooperation and joint R&D was held at the Europe headquarters of  OPPEIN .
Mr.Pengzhan Chen, who is vice general manager in OPPEIN(China) Infrastructure Group and Mr.Quanzhou Sun, who is OPPEIN R&D Director, attended this ceremony. They carried out strategic cooperation on joint research and development of the overall home embedded power supply solution, realizing the combination among the strong ones, working together to improve the home environment and creating a more comfortable and complete one-stop home consumption experience.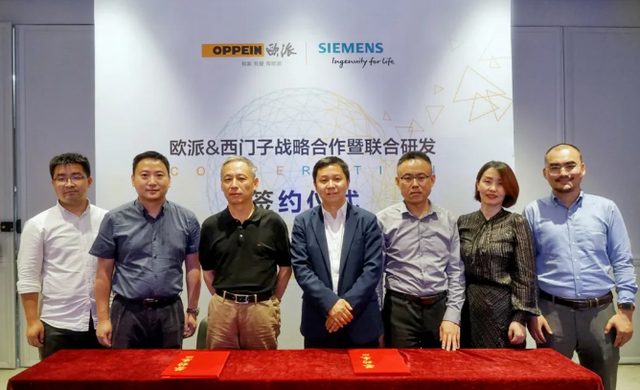 Monarch Established Bathroom Space Research Institute
On May 31st, 2020, the first opening ceremony of Monarch bathroom space research institute was located in Shijiazhuang Red Star Macalline Peace Shopping Center.
Mr. Chaorong Wu, CEO of Monarch, said that the establishment of Monarch Sanitary Ware Institute is dedicated to the research of bathroom space from the perspective of humanistic care.Adhering to the design concept of "people-oriented, design + technology", as a practitioner of the new culture of "high-quality sanitary ware", advocating a new way of sanitary, comfortable, beautiful and enjoyable sanitary life in the new era, Monarch will advocate a new culture of sanitary ware Will develop a sustainable and normalized development trend.
In the future, Monarch will take the establishment of the Sanitary Space Research Institute as the starting point to show the public the new future of sanitary space belonging to the new sanitary ware culture.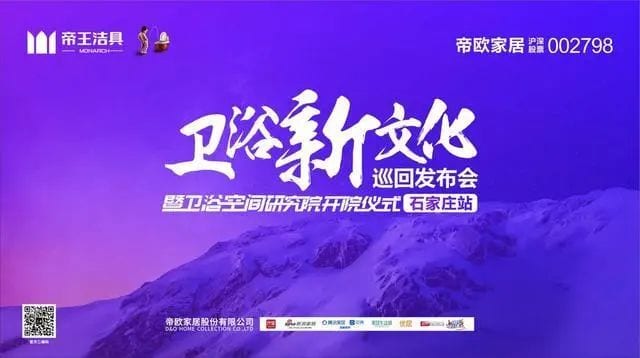 Red Star Macalline plans to raise 4 billion yuan to expand the mall layout
On the evening of June 3, Red Star Macalline issued an announcement that it would issue shares in a non-public, offering to specific targets. The number of non-public issuance of shares will not exceed 913 million shares, and the total amount of fund-raising will not exceed 4 billion yuan.
The announcement shows that the funds-raising have five main purposes, including home shopping mall construction projects, Tmall "home improvement city station" project, 3D design cloud platform construction project, new generation home improvement platform system construction project and repayment of the company's interest-bearing debts.
The funds to be used in the five areas are 1.96 billion yuan, 220 million yuan, 300 million yuan, 350 million yuan, and 1.17 billion yuan.
Red Star Macalline introduced that after the implementation of this non-public offering fund-raising investment project, the company's self-operated shopping mall network will be further expanded, and the company's shopping mall layout in the core areas of Guangdong, Guangxi, Jiangxi and other provinces will be further improved, helping the company to consolidate Leading position and location advantage in relevant regions.
Easyhome started the joint activity with 12 brands in 6·18
the 6.18 middle-aged promotion activity of Easyhome has been grandly opened. such as the majestic Hundred City KO Conference, exciting tens of thousands of Taobao live broadcasts, group purchases, Seconds kill, and hot style products. Easyhome of 300 stores and thousands of brand merchants bring back the consumers with the best quality services and the most exciting product prices.
Taking advantage of the hottest new live broadcast , throught the president endorsing goods, Easyhome unites 12 home brands to start the joint activity of "the president's group price arrives, and the good goods fall to the end".
the 12 home brands are DeRUCCI, Sealy, KUKA, Home Like , SSWW, ROBAM, VATTI, Nobel group, moreover ,among which eight brands such as KUKA, VATTI, SSWW will also broadcast live online activities, Combined with offline store activities .
creating the most luxurious and affordable home activity for consumers during June 18th.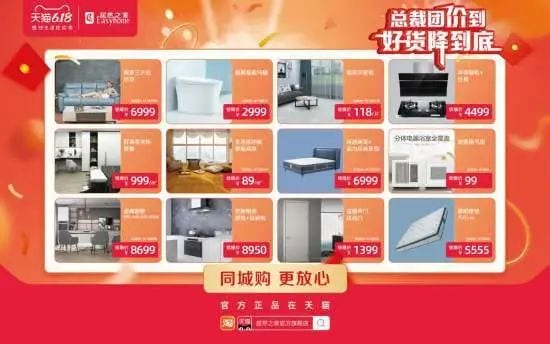 U.S. Simmons denies crisis of $2.3 billion debt
New York Post reported that Serta Simmons Bedding, a large US mattress maker, was severely hit by the new crown epidemic.
According to industry sources, the group may be restructured within the next quarter or second half of the year. Some insiders also said that the reason why the Serta Simmons Group is in trouble because the leveraged acquisition led by Advent International (the major shareholder of the Serta Simmons Group) , brought $2.3 billion Huge debt. However, on June 2nd, Serta Simmons officially stated that "Our company has sufficient funds to operate and develop business. On the weekend of Memorial Day, our company's sales also achieved double-digit growth."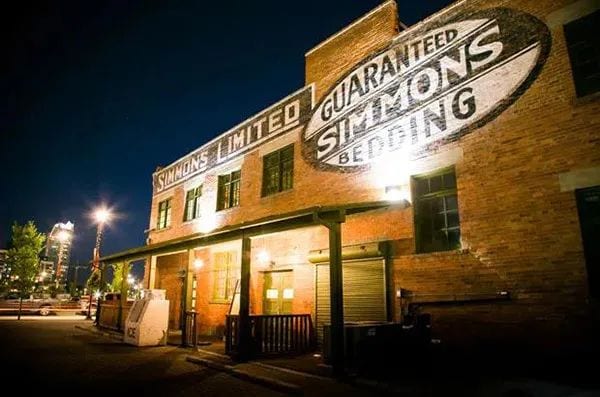 Haier Weixi released a smart toilet with physical examination, layout of the great health new track.
On the evening of June 5th, Haier Weixi Health Inspection Smart Toilet XH5 and Kang Yang scene online conference was held in Qingdao Haibo Home, and Haier Zhijia APP, Youku, Zhongguancun Online and other ten platforms were broadcast live simultaneously. At the press conference, Haier Weixi's first set of smart bathroom rehabilitation scenes was unveiled, achieving a gorgeous upgrade from Haier Weixi from smart bathroom scenes to wellness scenes, marking Weixi's single product to netware, from The upgrade from network to scene, from scene to ecology, means that Haier Weixi has led the smart toilet lid industry to a new track of health. The XH5, Haier's first intelligent all-in-one toilet that can perform physical examination, was also released at the meeting.
Xiaomu Youpin National Sports General Administration Training Bureau Product Delivery and Launch Ceremony of People's Livelihood Charity in 100 Cities and 100 Stores was grandly held in Xiamen
On the morning of June 5th, "Championship Quality and Healthy China-Xiaomu Youpin National Sports General Administration Training Bureau Product Delivery and Launch Ceremony of Baicheng 100 Stores and People's Livelihood Public Welfare Line" was grandly held in Xiamen. At the press conference, Xiaomu Youpin Lin Xiaowei solemnly released the brand strategy of Xiaomu Youpin 2020, which is fully deployed from four dimensions: quality upgrade, brand upgrade, intelligent terminal upgrade, and public welfare upgrade, to create a healthy and safe quality life for the people.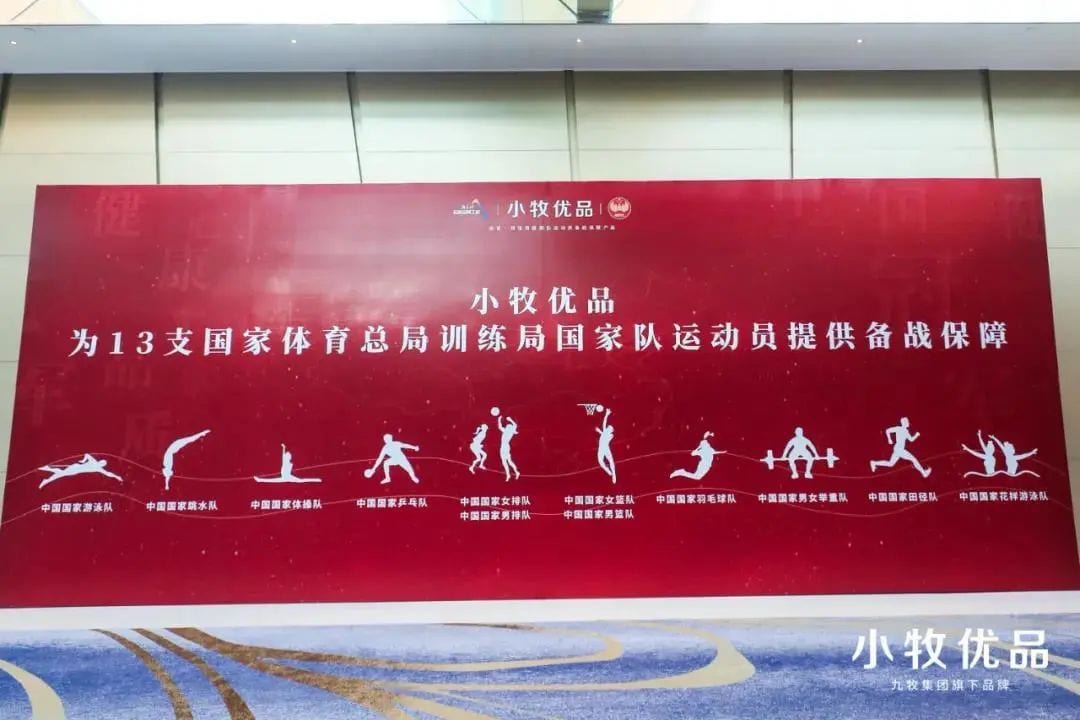 Hangzhou Wrigley's high-end customized new concept A6 flagship store grand opening
On May 30th, Hangzhou Wrigley's high-end customized new concept A6 flagship store opening ceremony was held in Hangzhou New Era Home Lifestyle Plaza. Wrigley Sanitary Ware focuses on the pursuit of high-end intelligent sanitary wares, and aims to create a global smart home ecosystem. This time, Hangzhou Wrigley's high-end customized new concept A6 flagship store aims to introduce a new retail model through a new immersive bathroom scene space experience, subvert the traditional store, and lead the store's customized innovation.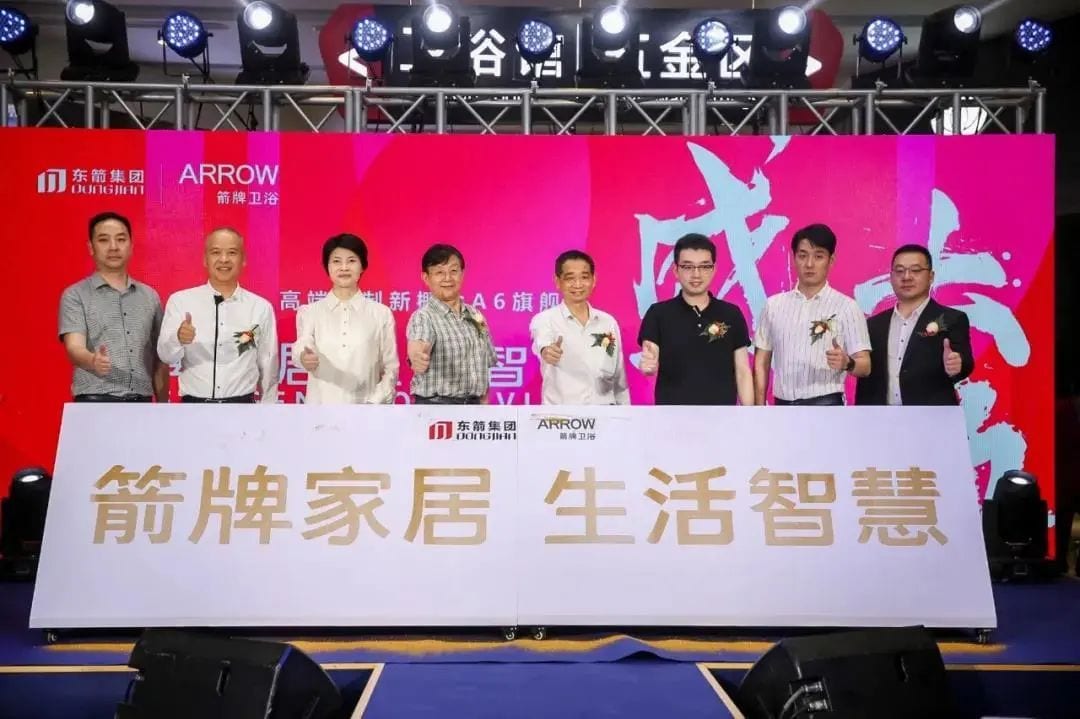 Hengjie Sanitary Ware successfully held the new product launch conference of "Wanjia Yipin" Hengjie Yipin Guardian Series
On the evening of May 30, 2020, Hengjie Sanitary Ware "Wanjia Yipin" Hengjie Yipin Guardian Series New Product Launch Conference was successfully held. In this new product launch, Hengjie launched more than 100 new products, covering bathroom cabinets, smart toilets, showers, faucets and other categories, and Q8i, Q6, Q3i and other smart products. The star Wang Yaoqing, Medical Director Tian Taiyi, National Museum Internet celebrity interpreter Hesenberg and others came to the scene to celebrate. The conference was also broadcast live on platforms such as Douyin, Weibo, Yibiao, JD.com, and Tmall. Hengjie also used 3D simulation technology to start live broadcasting for the first time in the industry. The total live broadcast views on the whole platform reached 38.71 million that day.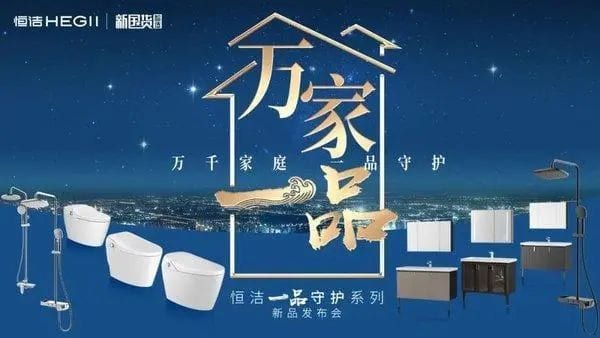 Chenglin Group will set up factories in Southeast Asia
Recently, Cheng Lin held a shareholders' meeting and disclosed that due to the impact of the Sino-US trade war, the company plans to formulate a "China+1" production strategy and consider setting up a factory in Southeast Asia to produce faucets and valves. After Cheng Lin sold 100% of its holding brand Elysee Life International last year, only two companies, Shenzhen Cheng Lin and Shandong Merrill, are set up in mainland China.
The chairman of Shengxiang Chen Xiaolong died of a sudden illness
On June 1, the announcement of the board of directors of Daya Shengxiang Home Furnishing Co., Ltd. (000910.SZ, referred to as "Shengxiang" for short) caused the chairman to die due to illness, which caused a lot of shock in the industry. The announcement revealed that Mr. Chen Xiaolong, chairman of Shengxiang, died of medical treatment due to a sudden illness and died on May 31, 2020. Sacred Elephant said that the company has entered the stage of condolences and has not yet had time to elect a new chairman. "Now the specific work is carried out by his brother Chen Jianjun, and the company's operation is still normal." Concerned that the leading enterprises in the flooring industry, icon, nature, Jiusheng, etc., and Wanjiale in the home appliance industry are all in or face the problem of second-generation succession.
The first in the country! Foshan enterprise electricity and gas subsidies "zero material, second declaration"
On the morning of May 21st, Foshan City's nationwide first-time enterprise electricity and gas subsidy "zero material, second declaration" news ventilation meeting was held. The reporter learned from the meeting that Foshan expects that electricity and gas subsidies this year will benefit more than 6,000 (times) industrial enterprises in the city, with a total of about 480 million subsidies. It is reported that in order to actively respond to the impact of the epidemic on the real economy and effectively help enterprises reduce costs and overcome difficulties, recently, Foshan City launched the 2019 electricity and gas subsidies for enterprises. Unlike the past, relying on the city's unified "Foshan Support" platform, the electricity and gas subsidy project realizes a one-click "second report" of mobile phone code scanning, with zero materials, zero errands and zero contact throughout the journey.
Tmall 618 launches 3D purchase "Cloud Shopping"
On June 2, Tmall released "6.18" data showing that Tmall's 3D purchase "Cloud Shopping" went online for 3 days and experienced more than 5 million person-times. Through 3D shopping, the number of goods that consumers add to the shopping cart per person is 15, which is 5 times higher than before. As one of the first 100 brands to launch Tmall 3D shopping, home furnishing giant IKEA set a peak single-day transaction since the store opened on Tmall 618 on the first day in 1 hour and 20 minutes. The performance of the home improvement industry in this year's "18·18" is extremely strong. Tmall home improvement was only available for sale for 1 hour, and the sales of 100 home improvement brands from IKEA, Hansgrohe, Nippon, Nature Furniture, NVC, and Panasonic Lighting exceeded the whole day last year.
Jilin Forest Industry Group was reorganized by bankruptcy
On May 18th, China Jilin Forest Industry Group Co., Ltd. (hereinafter referred to as "Jilin Forest Industry Group") received the "Civil Ruling" (2020) Ji01Poshen No. 45 and (2020) served by the Changchun Intermediate People's Court ) Ji 01 Po Shen No. 45 "Decision", Changchun Intermediate Court ruled to accept Sanlin Wood Industry's application for judicial reorganization. As of the end of the third quarter of 2019, Jilin Forest Industry Group had total assets of 16.252 billion yuan and total liabilities of 16.7 billion yuan, which were already insolvent. It is worth noting that the assets of Jilin Forest Industry Group mainly include long-term equity investment, other receivables and monetary funds, of which other receivables are as high as 5.3 billion, and the risk of recovery is greater.