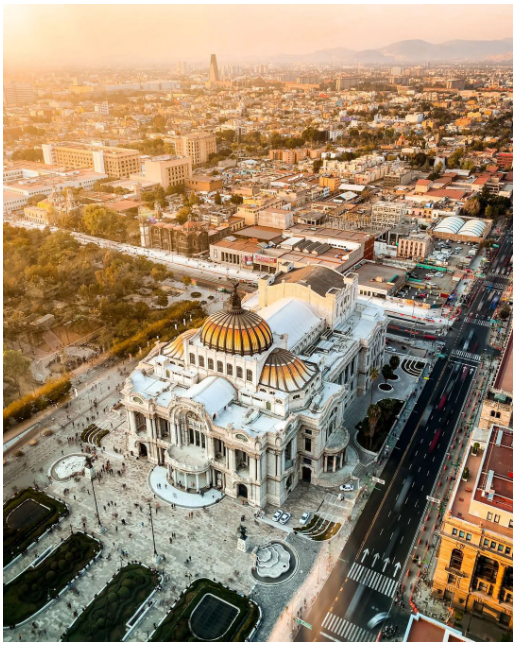 According to the Ceramic Council of North America (TCNA), Mexico's architectural and sanitary ceramics industry will grow by 4% in 2022. The industry is expected to grow at an 8% rate until 2019, with 120 kilns and market size of nearly $1.2 billion. Between 2017 and 2019, companies invested a cumulative $1 billion to expand capacity.
Mexico's ceramic industry
Kitchen and bath information reviewed the relevant literature and Mexico's main brand information found that Mexico's ceramic industry is concentrated in the state of Aguascalientes, Coahuila, Chihuahua, Guanajuato, Mexico City, Nuevo León, Querétaro, San Luis Potosí, Sonora, Tlaxcala, Zacatecas 11 states. It forms a border strip with the United States that extends to the center of the country.
In terms of concentration of production areas, until 2010, the states with the highest concentration of plants, from largest to smallest, were Nuevo León; followed by Tlaxcala; third by Guanajuato. Nuevo León has a concentration of companies such as Cato, Ceramosa, Kohler, Orion, Lamosa, Shunca, and TOTO.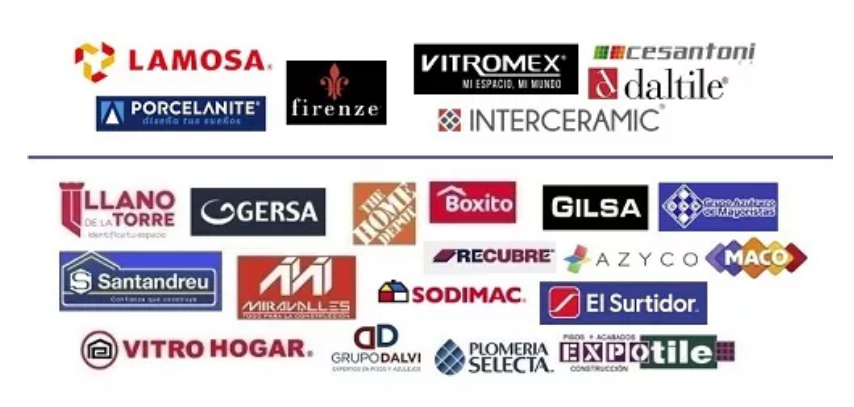 According to the 2013 North American Industry Classification System (SCIAN) data, architectural and sanitary ceramics companies are responsible for 70 to 80 percent of employment throughout the chain, with the rest created by downstream suppliers. According to INEGI, there were 2,625 companies in the Mexican building and sanitary ceramics industry in 2009, with 35,777 people employed.
By the end of 2020, there will be more than 20,000 people employed full-time across the industry in Mexico.
The industry has expanded horizontally during its development, and in 2007 Lamosa acquired Porcelanite Holding, S.A. de C.V., forming Grupo Porcelanite-Lamosa (GPL), which acquired Ceramica San Lorenzo in 2016. In 2021.
It acquired another tile section of Roca including 2 Brazilian tile factories and 1 Spanish tile factory. Similarly, in early 2021, the Mexican subsidiary of Corona Colombia acquired Villeroy & Boch's sanitary ware plant in Coahuila, Mexico.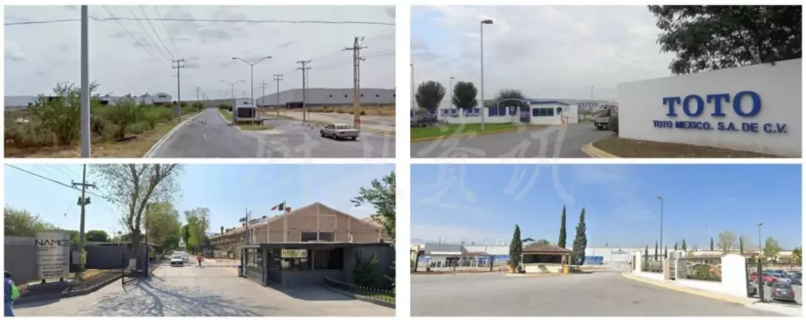 Among the companies operating in Mexico, the Mexican Lamosa Group is ranked first. In 2020, it produced 148 million square meters of tiles and generated revenues of more than 600 million euros. It has 45 affiliated companies (2020 data). The number of factories exceeds 10, located in Tlaxcala, Nuevo León, Guanajuato, San Luis Potosí, Hidalgo, Querétaro and Sonora.
Kohler Kitchen & Bath has 3 plants in Mexico, located in Mexico City, Nuevo León and Tamaulipas.
Chenglin has 1 plant in Coahuila, Mexico, having acquired the assets of NAMCE for 2019.
Colombian bathroom company Corona has 3 bathroom factories in Mexico, located in Chihuahua, Nuevo León, and Coahuila.
Vitromex, a subsidiary of the Saltillo Group, has a 20% share of the Mexican ceramics market. Vitromex produces more than 50 million square meters of tiles per year.
Interceramic has three plants in Mexico and one in the United States. Annual production exceeds 50 million square meters.
Daltile, a Mohawk company, has plants in Monterrey, Nuevo León, and Salamanca province.
Cesantoni, with a factory in Zacatecas. In addition, American Standard and Dal-Tile also have factories.
Most of the ceramics in Mexico are exported, especially to the United States and Canada, with the rest supplied to the local market. Companies such as Lamosa are described as large companies, while others are medium-sized companies.