Oppein Intends To Issue Not More Than 2 Billion Yuan Convertible Bonds For New Cabinet, Closet, Bathroom And Other Production Lines
On August 3, Oppein Home announced that it intends to publicly issue convertible bonds of not more than RMB 2 billion for Oppein Home's intelligent manufacturing (Wuhan) project. The project intends to invest in Wuhan Caidian District to build Oppein Home's intelligent manufacturing base in Central China. The new production line of cabinet, closet, wooden door, bathroom and other intelligent home furnishing full categories is built. The construction period of the project is 3 years, and the total investment reaches 2.5 billion RMB. The shortfall of the fund raised will be self-financed by the company.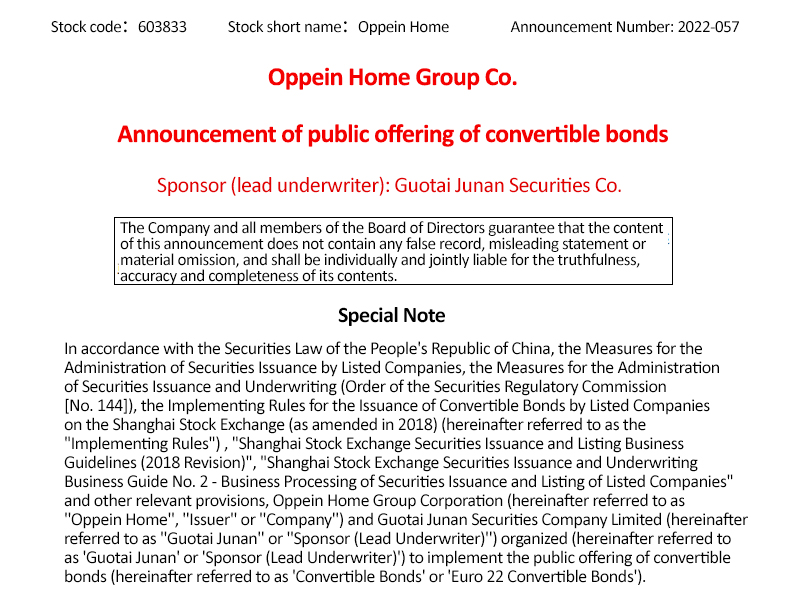 After the project is put into operation, the financial internal rate of return after income tax is expected to be 23.67% and the payback period is 5.58 years. The initial conversion price of the convertible bonds issued is RMB125.46 per share. Once Oppein Home's intelligent manufacturing (Wuhan) project is put into operation, it will mark Oppein Home's completion of the layout of its "southeast, northwest and central" production base in all categories.
Oppein Home said, at present, the company's production line has basically saturated, the capacity utilization rate of the whole kitchen cabinet, the whole closet, wooden doors are at a high level. The implementation of this project will help to enhance the production capacity of all categories of products. They can meet customers' demand for customized home furnishing products faster and better, and promote the company's business development. The company's market demand in Central China is strong, contributing revenue of RMB 2.045 billion in 2021, an increase of 29.05% year-on-year, accounting for 10.01%. After the completion of the project, Oppein Home Smart Manufacturing (Wuhan) can significantly shorten the logistics radiation radius and delivery cycle within Central China and adjacent regions, and quickly respond to sales demand. The Central China base is expected to form good synergy with the existing four bases in Chengdu, Qingyuan, Wuxi and Tianjin to meet future orders from major regions across China in a more timely and effective manner, reduce long-distance logistics transportation costs and lower product shipping loss rates.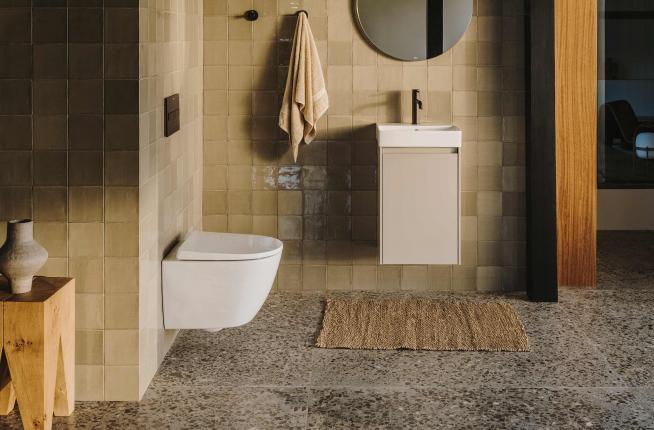 Meanwhile, the intelligent manufacturing base in Central China will introduce the industry's advanced flexible intelligent production line, combined with self-developed information system. Applying the results of lean production and fine AS planning model of the company's existing production base, the company will realize the automation and intelligence of the whole business process from product design, raw material procurement, production preparation, product manufacturing, picking and packing to storage and transportation, and build an intelligent manufacturing 4.0 demonstration factory in the home furnishing industry.