Bathroom Business School
Recently, Foshan held the "second quarter of 2021 major projects focus on the start of construction" activities. The venue was located in the PHILIPS Water Health intelligent home appliance wisdom manufacturing base with a total investment of 1.02 billion yuan, and the foundation stone of the project was laid on the same day. It is reported that PHILIPS Water Health business was acquired by Guangdong Deerma Group in 2018. Its business includes a variety of water-using products such as smart toilets. The construction of the Smart Base is a major move by Deerma in the Water Health field, including smart sanitary ware.
Expected to be completed in 2024, they will produce smart toilets and other products
On June 28th, Guangdong Province held the "Second Quarter of 2021 Major Projects' Concentrated Groundbreaking" event. Foshan held the "Foshan City 2021 Second Quarter Major Project Concentrated Groundbreaking" event as a branch venue, synchronized with the PHILIPS Water Health intelligent home appliance manufacturing base project site in Shunde District.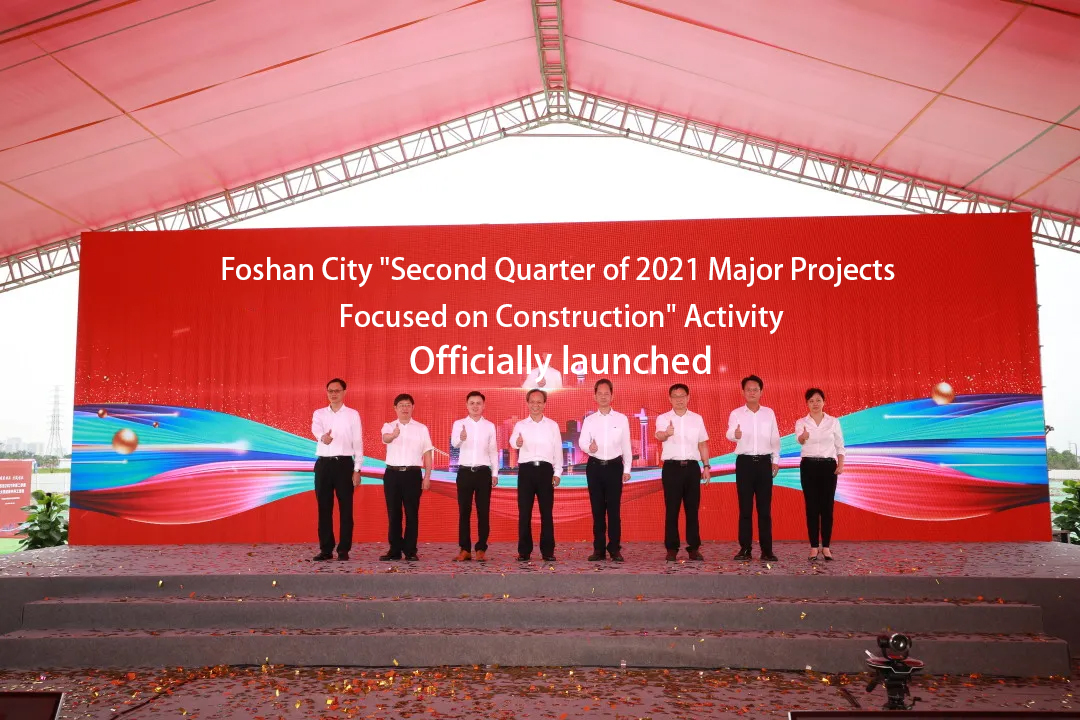 It is reported that PHILIPS Water Health intelligent home appliance manufacturing base project is located in the Shunde area of Sanlongwan, Foshan City, with a total investment of 1.02 billion yuan. It will create a digital production line, and increase a series of intelligent products with AIoT, automation, miniaturization and other characteristics of R & D investment. The project is expected to be completed and put into operation in 2024. It will produce water purification equipment, hot water equipment, smart toilets, smart massage instruments, self-cleaning floor scrubbers, integrated sweepers and other products.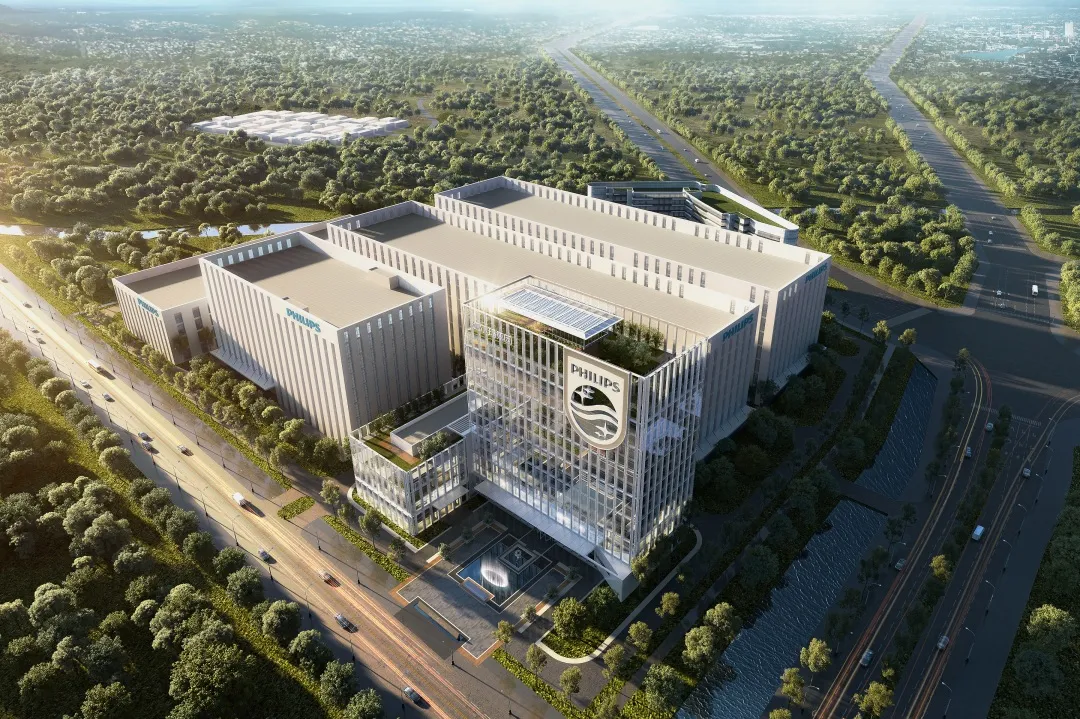 Information shows that Guangdong Deerma Group was established in 2011, and its products are mainly small home appliances. In June 2018, Deerma signed an equity transfer agreement with PHILIPS. PHILIPS Greater China water purification business was all transferred to Deerma. During the 2019 Shanghai Home Appliance Show, PHILIPS Water Health released a water purifier, a water heaters and smart toilets and other new products in multiple categories, announcing its entry into the intelligent whole-house Water Health sector. In the recently announced iF Design Award 2021, PHILIPS Water Health has six products that won the award, including a smart toilet.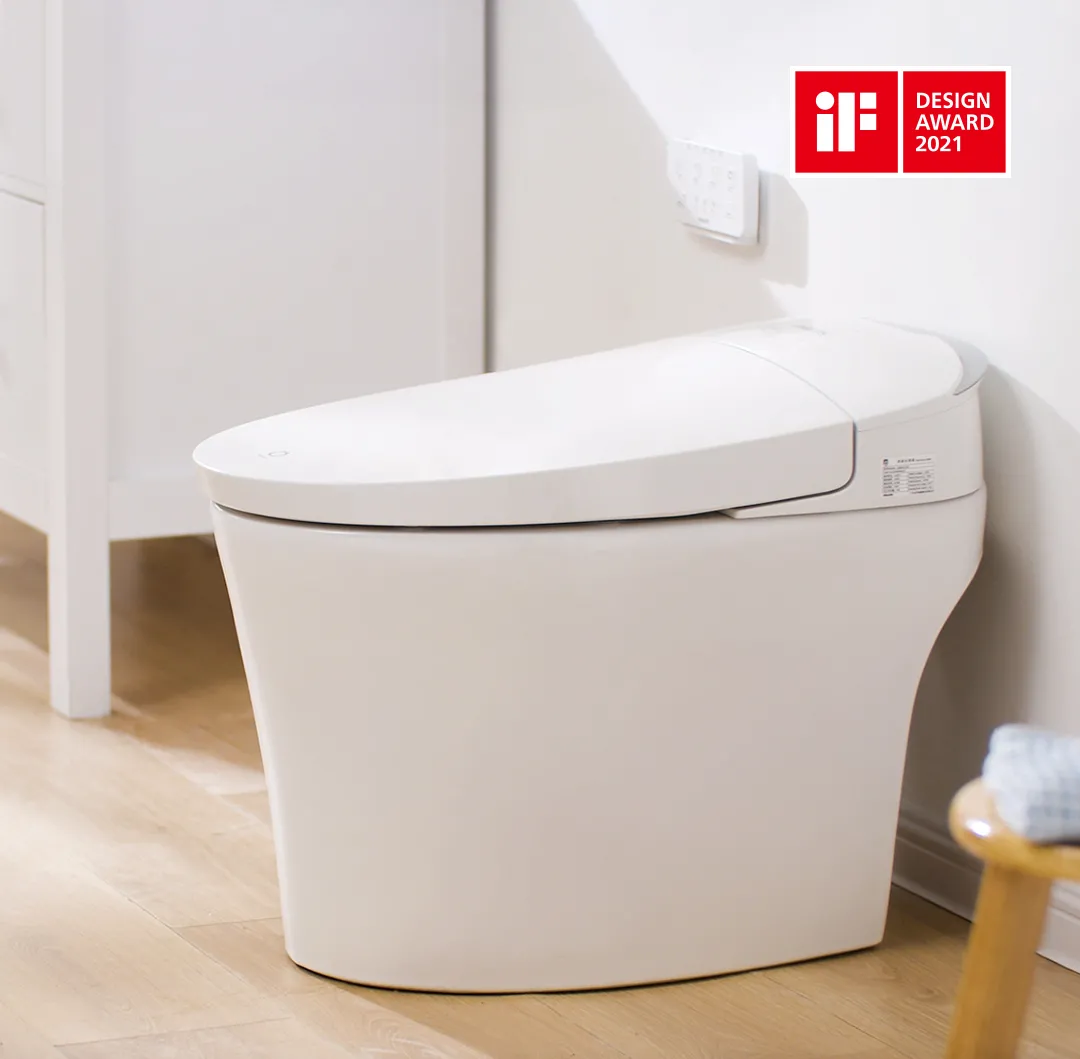 It is worth mentioning that Deerma has now launched its IPO process. On June 22, Deerma disclosed its prospectus filing to issue no more than 92,312,500 shares. Its proceeds will be used for the construction of several projects, including: Intelligent home appliance manufacturing base project, with a total investment of about 1.238 billion yuan. The construction project of R&D quality control center has a total investment of about 127 million yuan. The construction project of information technology has a total investment of 99.6543 million yuan.
Intensive investment in bathroom enterprises to expand production
In 2021, domestic and foreign sanitary ware enterprises investment in production expansion and project start-up news came one after another. As previously reported, Kohler, TOTO, Huayi, Dongpeng, R & T, Jianlin, Roca and other companies have been exposed to the expansion project. Entering the second quarter, the tide of bathroom industry expansion continues. Both real estate giants such as Country Garden, or Zhongyu, Panasia, Haili, etc., which have professional advantages, have also revealed their expansion plans recently.
■ Zhongyu
On June 29, Zhongyu Industrial Park – Sanming Yinglun Ceramics Project held a launching ceremony in Jingkou Industrial Park, Dada County, Sanming. The project covers an area of 237.03 mu, with a planned total investment of 1.579 billion yuan. After completion, it is expected to have an annual output of 2 million pieces of sanitary ceramics/year. The project will be carried out in four phases, with an investment of RMB 220 million in the first phase, which is expected to be completed in February 2022.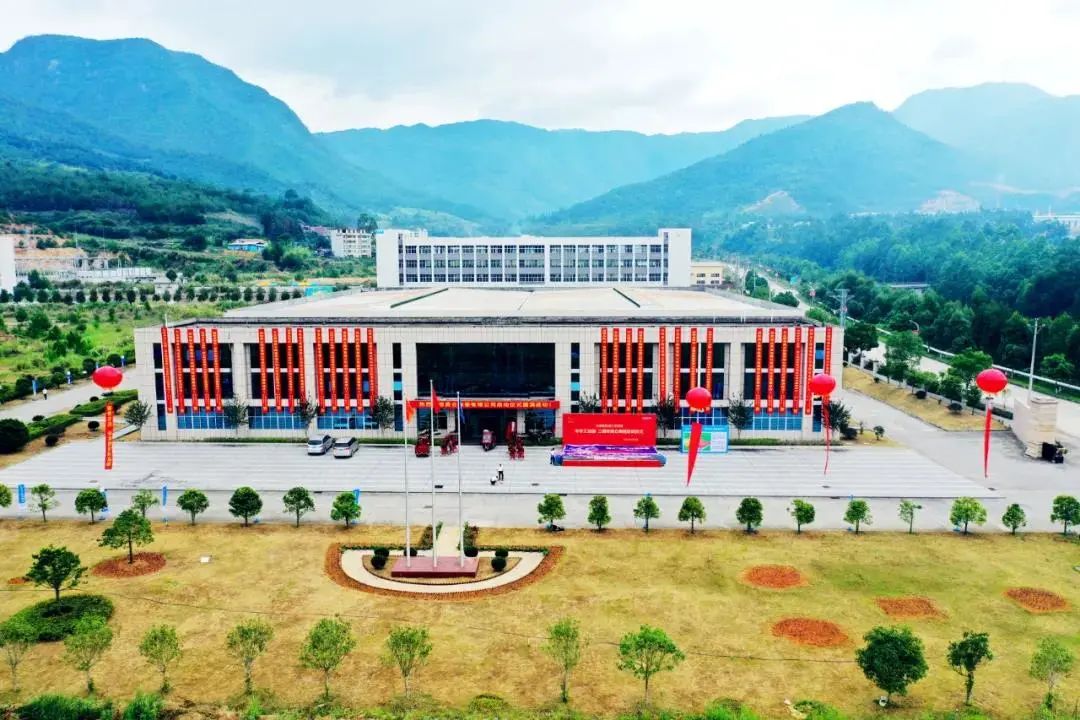 ■ Country Garden
On May 29, the Modern Zhumei Intelligent Home Industry Project signed a contract to settle in Western China (Guangyuan) Green Home Industry City. This is another key project of Country Garden after the three smart manufacturing bases in Guangdong Zhaoqing, Henan Xinyang and Anhui Chuzhou. The total investment of the project is 1.2 billion yuan, covering an area of 798 mu. It is expected to start construction in September this year, be completed in 2 years and put into production in 3 years. Within 6 years, the total output value will reach 15 billion yuan, and the annual tax payment will be more than 200 million yuan, providing more than 1,000 jobs.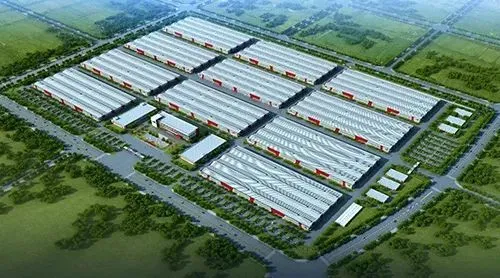 ■ Panasia Bathroom
On June 28, the Securities and Futures Commission disclosed the initial public offering prospectus (filing) of Hangzhou Panasia Sanitary Ware Co. The fund raised 568 million yuan will be invested in two major projects, including "kitchen and bathroom products intelligent manufacturing production base and kitchen and bathroom R & D center and information technology construction project", and "bathroom products intelligent manufacturing expansion project".
Unit: million yuan
No.
Project Name
Sub-projects
Total investment amount
Proposed investment of proceeds

Funds

1
Kitchen and bathroom products intelligent manufacturing production base and kitchen and bathroom R&D center and information construction project

Kitchen and bathroom products intelligent manufacturing production base Construction Project
35,676.67
35,676.67
Kitchen and bathroom R&D center and information construction Construction Project
10,484.77
10,484.77
2
Sanitary products intelligent manufacturing and expansion project
–
10,61 &17
10,61 &17
Total
56,779.61
56,779.61
■ Haili bathroom
On April 29, the groundbreaking ceremony of Shaohaihui Pingdu Smart Home Industrial Park was held in Qingdao Pingdu City Economic Development Zone. The total investment of the project is 1.15 billion yuan, covering a total area of 192 mu. It is mainly planned to build Haili intelligent sanitary ware headquarters, intelligent sanitary ware factory and so on. After production, the annual output value will be 1.2 billion yuan.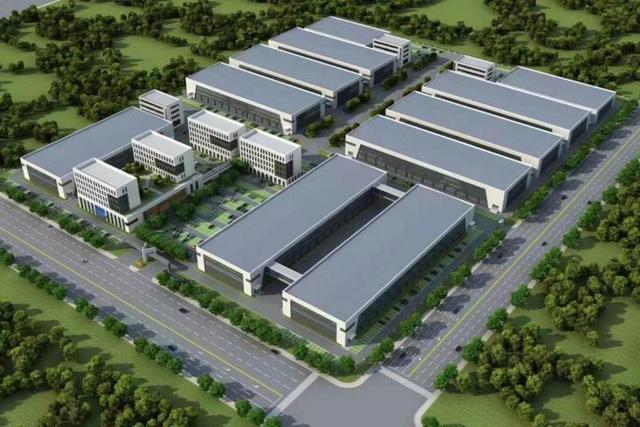 ■ 19 sanitary ware enterprises settled in Xishui County, Huanggang City
Recently, according to Hubei Daily, six of the enterprises signed up in Xishui Sanitary Industry Park have been put into production, and 13 are installing and commissioning production equipment. After reaching production, most of the enterprises' annual output value can exceed 50 million yuan. It is reported that in January this year, Guangdong Kaiping Shuikou Town, 18 sanitary ware enterprises signed a contract to settle in Xishui, with the first investment of about 1 billion yuan. In May, Hubei Tingbang Intelligent Sanitary Ware Ltd. went into production. Its responsible person said that the company rented two floors of 6800 square meters of plant. The first three years free of government rent. Moreover, the government gives a 10% subsidy for 23 million yuan of production equipment.
The market continues to expand, providing the underlying support for enterprise expansion
In the first half of the expansion tide, one of its boost is undoubtedly the continued expansion of the market. According to data from the National Bureau of Statistics website, from January to May 2021, the national real estate development investment amounted to 543.18 billion yuan, an increase of 18.3% year-on-year. It was 17.9% higher than the same period in 2019, with a two-year average growth of 8.6%. Among them, residential investment amounted to 4,075 billion yuan, an increase of 20.7%. The development of the real estate industry is bound to require the improvement of related ancillary products, which provides the underlying support for the investment and expansion of sanitary ware enterprises.
In various sanitary categories, intelligent sanitary ware and traction enterprises have further expansion of the advantage of the category. Aowei cloud network statistics show that in 2020, intelligent toilet sales close to 5 billion yuan, sales of more than 2 million units. In the finishing market, the smart toilet has been widely recognized. In the first quarter of 2021, the matching volume of smart toilets in the finishing real estate market reached 90,300 sets, an increase of 36% year-on-year. Its allocation rate was 23.5%, an increase of 9.6% year-on-year.
At the same time, the improvement of the foreign epidemic also allows exporters to restore confidence. The previously released "2020 China Plumbing and Sanitary Ware Industry Foreign Trade Development Report" disclosed that China's exports of plumbing and sanitary ware to the United States, Vietnam, Saudi Arabia, Australia, Canada, Thailand and other markets grew significantly in 2020. It export growth are more than 20%. In addition, the implementation of the "One Belt, One Road" policy also makes sanitary ware exports easier to implement, and the expansion of the sales route continues to traction capacity to improve. Looking ahead to the market, with the market recovery, is expected to be more enthusiastic about the expansion of sanitary ware-related enterprises.