Since October 16, Roca Group has officially become the new parent company of German high-end bathroom brand Alape GmbH. The acquisition by Roca Group rescued the latter from preliminary bankruptcy proceedings.
Alape is an established high-end brand specializing in enameled steel bathroom products. Prior to the acquisition, Alape was a wholly owned subsidiary of Dornbracht AG&Co.KG.
Alape originally filed for bankruptcy proceedings on July 4. According to German media reports, "global political unrest leading to an economic slowdown and increasing uncertainty in energy markets" led Alape to file for bankruptcy.
The acquisition by Roca Group has helped Alape's more than 90 employees keep their jobs, meaning Alape can continue to operate and will continue to operate as an independent brand.
After the acquisition, Roca Group will manage the Alape headquarters, Michael Gatzke will become Alape's new commercial director, Andrea Jürgens will serve as marketing and design director, and Dr. Julia Rami will serve as production director.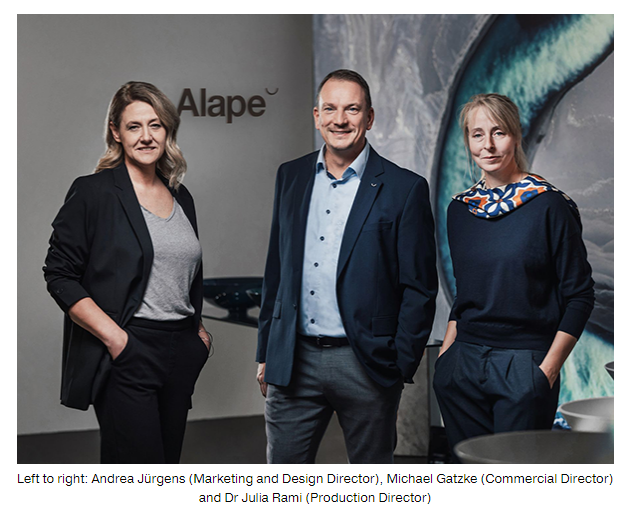 In addition to its headquarters in Goslar, Alape will retain its production plant in Hahndorf.
Michael Gatzke, Alape's new commercial director, said: "In the long term, integrating into the Roca Group is an excellent opportunity for Alape to expand its sales structure. This is a decisive step through which we aim to offer high-quality products to more markets. ."
Andrea Jürgens, the company's marketing and design director, added: "We will strengthen the brand's position in the premium market and develop it carefully to best respond to customer needs. We will continue to be committed to high quality standards and will become Le The perfect addition to the family's brand portfolio."
Roca Group has been steadily building its global brand portfolio through acquisitions over the past few years. In 2021, it acquired German concealed water tank manufacturer Sanit and acquired a 75% stake in Valencia-based Royo Group. Earlier this year, Roca Group also acquired American bathroom furniture company Medali for an undisclosed amount.