The 130th Online And Offline Canton Fair Will Be Held
The 129th Canton Fair China ended successfully on April 24th. Xu Bing, Spokesperson of the Canton Fair and Deputy Director General of China Foreign Trade Centre introduced the overall situation.
Xu said that while Covid19 is still widespread globally, globalization is facing headwinds. At the same time, global industries and supply chains are facing serious adjustments due to increasing uncertainty.
The 129th Canton Fair was successfully held online under the principle of "Open, Cooperation, Win-Win" under the theme of "Canton Fair, Global Share".
The exposition not only made a significant contribution to maintaining the healthy momentum of foreign trade, promoting the innovative development of foreign trade, and ensuring a smooth global industry and supply chain, as well as international trade and economy. It has given a strong impetus to the recovery.
As of April 24, the Canton Fair's official website has been read 35.38 million times. Buyers from 227 countries and regions registered and participated in the fair. The diverse and international mix of buyers' attendance was reflected back in the country's steady growth and record high source of numbers.
Protected by a third-class cyber security mechanism, the official website operates smoothly, and no major cyber security and information security incidents have occurred.
Through better features, services, and improved user experience, the Canton Fair virtual platform has achieved the goal of "registration, product search, negotiation execution" for buyers and suppliers to both exhibitors and buyers. Received high praise.
130th Canton Fair to be held both online and offline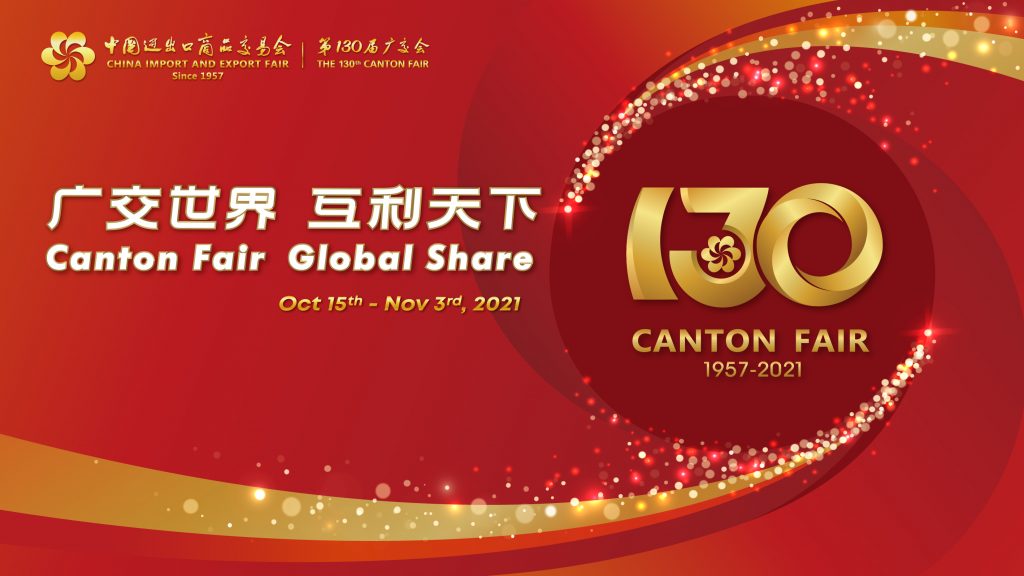 The 130th online and offline Canton Fair will be held from October 15th to November 3rd.
16 product categories in 51 sections will be displayed, rural revitalization areas will be designated online and onsite, and major products in these areas will be released.
Field exhibitions normally take place in three stages, each lasting four days. The total exhibition area is 1.185,000 m2 and the number of standard booths is about 60,000 m2.
Chinese representatives of foreign institutions and companies and domestic buyers are invited to the exposition. An online website is about developing the best features for on-site events and allowing more visitors to attend the actual exposition.The Canton Fair is China's longest history, largest, most perfect exhibition variety and largest business transformation comprehensive international trade event.
The 130th Guangzhou Expo, which will be held to celebrate the 100th anniversary of the Chinese Communist Party, is significant. The Ministry of Commerce, it collabore with the Canton Provincial Government and has improved various plans for exhibition organizations, festive activities, prevention and control of infectious diseases, and further fulfills the role of Canton Fair as a platform for full opening.
It is to strengthen the benefits of prevention and control of infectious diseases. Corona 19 and socio-economic development.
The exposition is to make domestic distribution the mainstream and provide a new development pattern in which domestic and foreign distribution strengthen each other. Chinese and international companies welcome to visit the Grand Event of the 130th Trade Fair to create a better future.
VIGA 12 years manufacturing experience, 60 series product, CUPC, TISI ,BSCI and ISO9001 certificated, one hour reach jiangmen port, this is how we keep good quality and competitive prices for global valued customers.
Our company is always right here providing the best service to you.
Contact Email: info@vigafaucet.com