Saint-Gobain has disclosed its asset restructuring developments on its website, announcing that it has sold three of its four remaining UK HVAC bathroom brands to Wolseley UK (hereinafter referred to as Wolseley Group), the UK's largest wholesaler of heating and plumbing equipment and a major supplier to the traditional building materials market, namely Neville Lumb, DHS and Bassetts brands and businesses. The sale will be completed in early 2022.
As for Ideal Bathroom, the fourth and last in the UK, the group is also in exclusive negotiations with the Wolseley Group. Ideal Bathroom Ideal Bathroom specializes in the distribution of plumbing, heating and sanitary ware products. The four brands, which together have 485 employees and 25 stores, will have a turnover of around €130 million in 2020.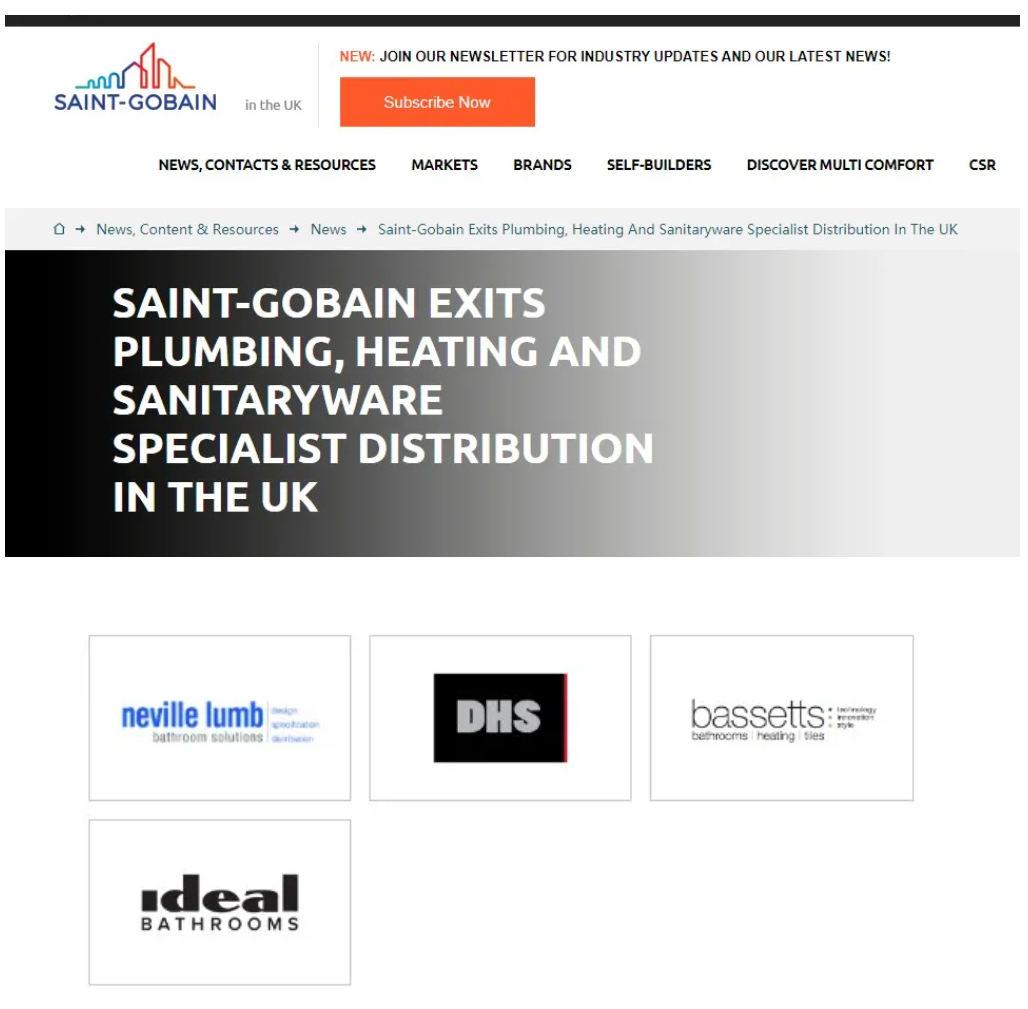 Saint-Gobain says the sale is part of its strategy to create a focused portfolio of businesses for high-growth markets, leveraging expertise to build better homes around the world and helping us achieve our vision of being a leader in lightweight and sustainable construction.
Saint-Gobain, which has just sold its French home improvement company Lapeyre SAS, has also exited the HVAC bathroom distribution market in Spain (Sanigrif) and the Netherlands (Galvano).
Saint-Gobain introduction
Saint-Gobain is now left with HVAC distribution companies in Poland (Tadmar), the Nordic countries and the Baltic States (Dahl), Switzerland (Sanitas Trœsch) and France (Cedeo).